If the groom is responsible for booking the honeymoon, you may want to drop some hints about the type of accommodation you'd like to stay in, whether that's a dedicated honeymoon suite, a self catering apartment, or simply a luxurious hotel room.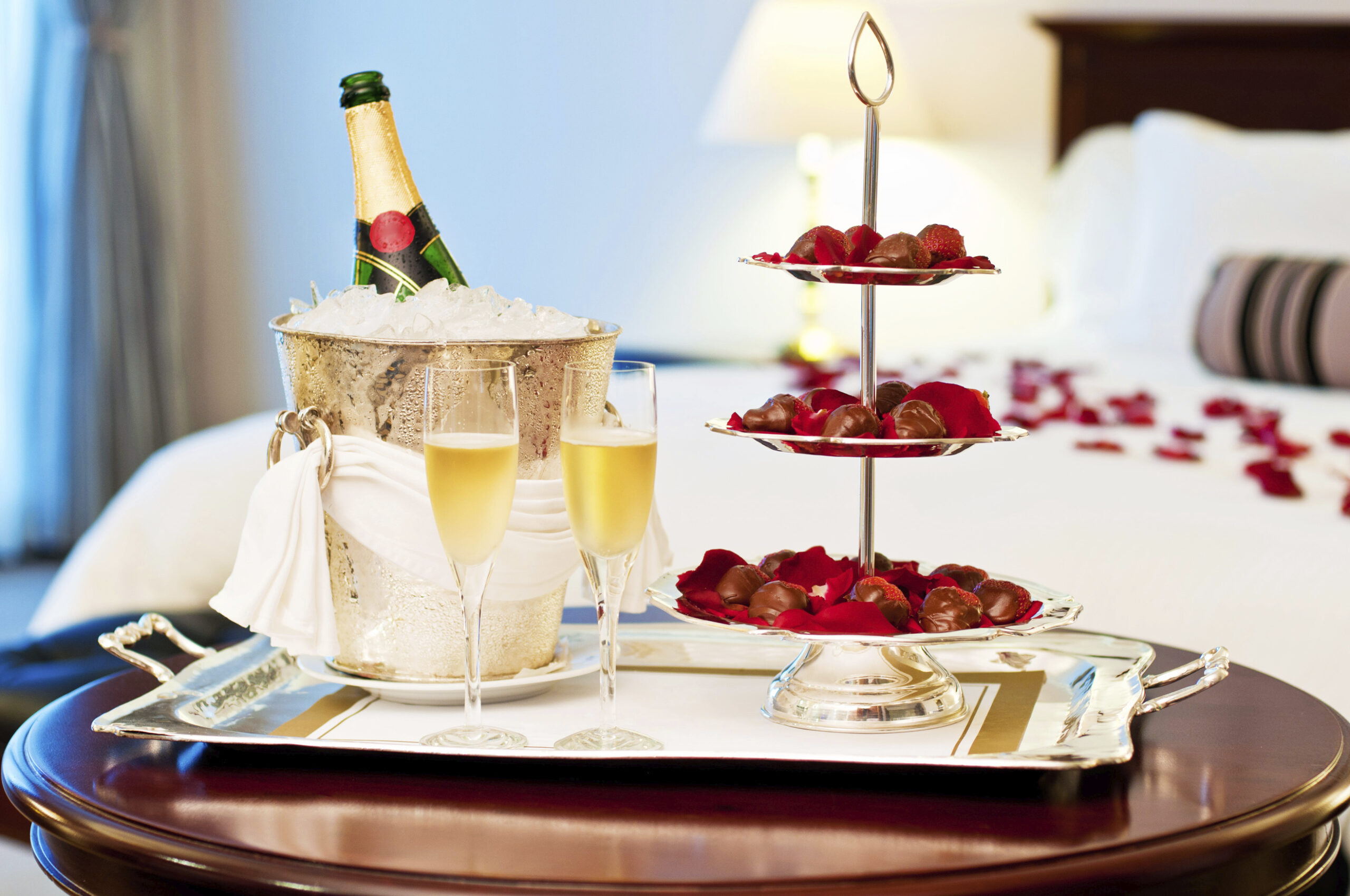 Perhaps you are the sort of couple that doesn't usually care too much about the hotel you are staying in because you're always out and about exploring your destination, but your honeymoon is different. You should treat yourself to something luxurious, after all this is your chance to concentrate on spending some quality time together as newlyweds and romance should be the main aim of your holiday.
Although many resorts in popular honeymoon destinations do still offer honeymoon suites, other hotels just have neutrally decorated suites that can be used for any type of customer.
Honeymoon suites do tend to have facilities aimed more at couples, such as a four poster bed or twin bathtub, but they may also be decorated in a way that is a bit over the top for most modern couples. If heart shaped pillows and ceiling mirrors aren't really your thing, you might be better booking a standard suite and asking the hotel for a few romantic extras.
Here are four things to look for in a honeymoon suite:
Privacy
However sociable you may usually be, your honeymoon should be time for just the two of you, without any unwelcome interruptions. Make sure the room you book doesn't have a balcony that adjoins another room, and that the balcony or terrace isn't overlooked. Ask for a room in the quieter part of the hotel, or if possible look for somewhere with a suite in the grounds that is completely separate from the main hotel.
Beauty
Of course you want the room itself to be attractively decorated, but you also want to check what the view from the windows or balcony is like. Overlooking a building site or the back of another hotel isn't going to add romance to your honeymoon, but a stunning sea or mountain view is a perfect aphrodisiac.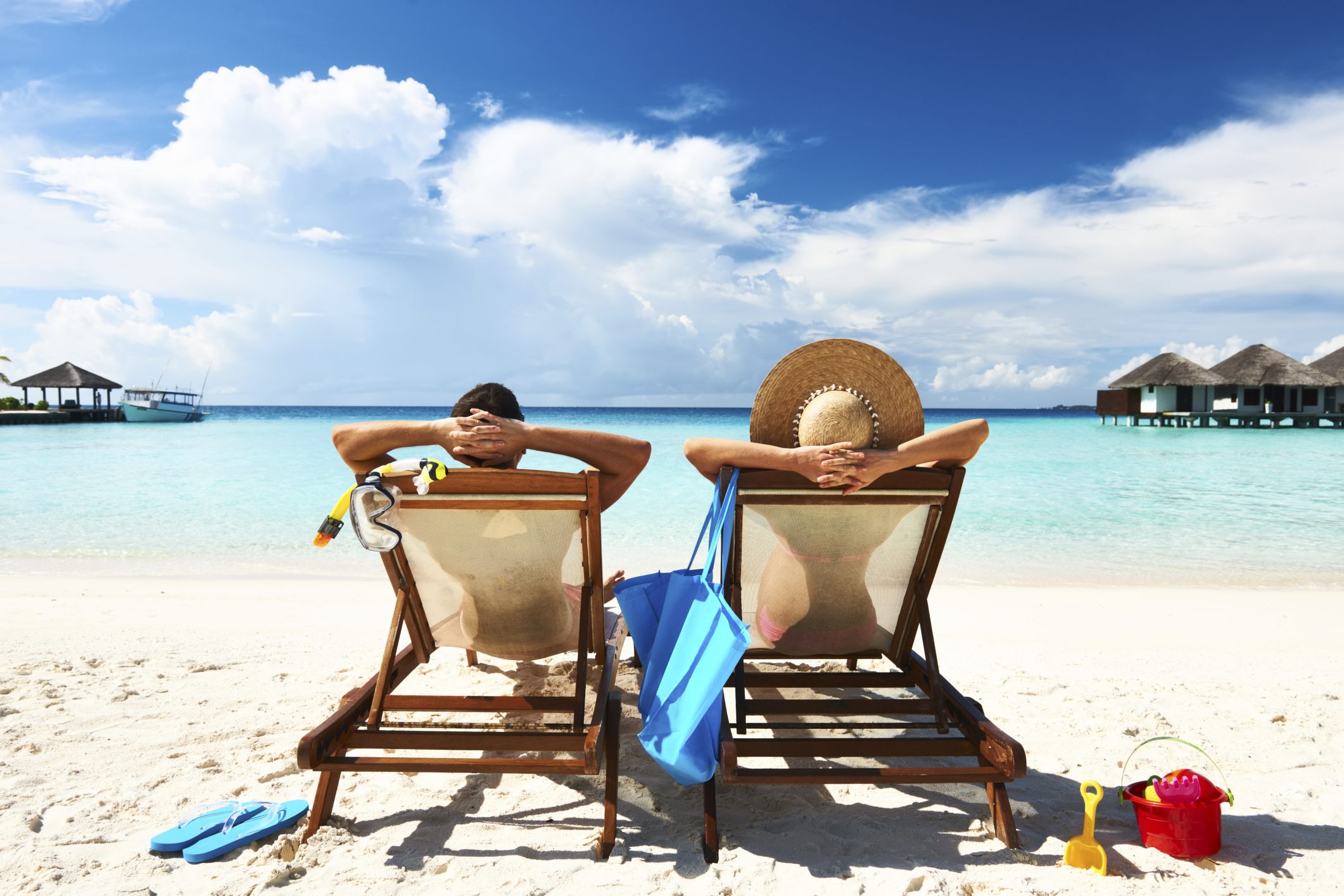 Facilities
Whether you choose a designated honeymoon suite, or a standard hotel room, you want to make sure the facilities are luxurious. Look for somewhere with a large whirlpool bath, or Jacuzzi, preferably out on the terrace if the climate and situation is right. You will also need a large and comfortable bed, preferably a king size, with luxurious bedding. Make sure you will have maid service every day and all the towels and sheets will be changed, your honeymoon is no time to be trying to get towels dry. As you will be paying a little more for your honeymoon suite than for a standard hotel room, you should expect a cosy sitting area as well as the bed and bathroom.
Romantic extras
Most resorts and hotels will offer a 'honeymoon package', or 'romance package'. These may include chilled champagne on arrival, fresh flowers in your room, and delicious chocolates or strawberries. Some hotels will arrange breakfast in bed, a romantic candlelit dinner for two on your balcony, a couple's massage in your room, or an aromatherapy bath filled with rose petals. If you want something that's not included in your hotel's package, don't be afraid to ask.