So, it's your first Valentines day since you got married! Woooo! Congratulations to both of you! But, if you've been dating for a few years now, you may need some ideas to ensure that your first v-day present post-wedding is the best! Here are some cute personalised and custom gift ideas to suit all genders for your first Valentines day as a married couple:
I haven't even gotten married yet and I NEED these! How cute are these gorgeous vow boards by Sketch and Etch? You could place them on each others bedside tables and get a reminder every day of the promises and commitment you made to one another, and a reminder of your beautiful wedding day, or somewhere else where you need a reason for a smile or a reminder that you are loved. Seriously, everyone that is married needs some of these! TOO CUTE.
I swear, someone around here is cutting onions… How beautiful is this idea?! This is a custom star map of the stars in the sky on your wedding night, at the location where you tied the knot. You can add and remove the grid and constellations to suit your tastes and change up the look, and add in a custom message. You can even edit the colouring to suit your home! This would make a gorgeous wedding gift too, to gift your hubby or wife to be on the big day. Our pick is the deep navy! It's so natural and stunning. Here's a design we knocked up using their custom tool in just a few minutes: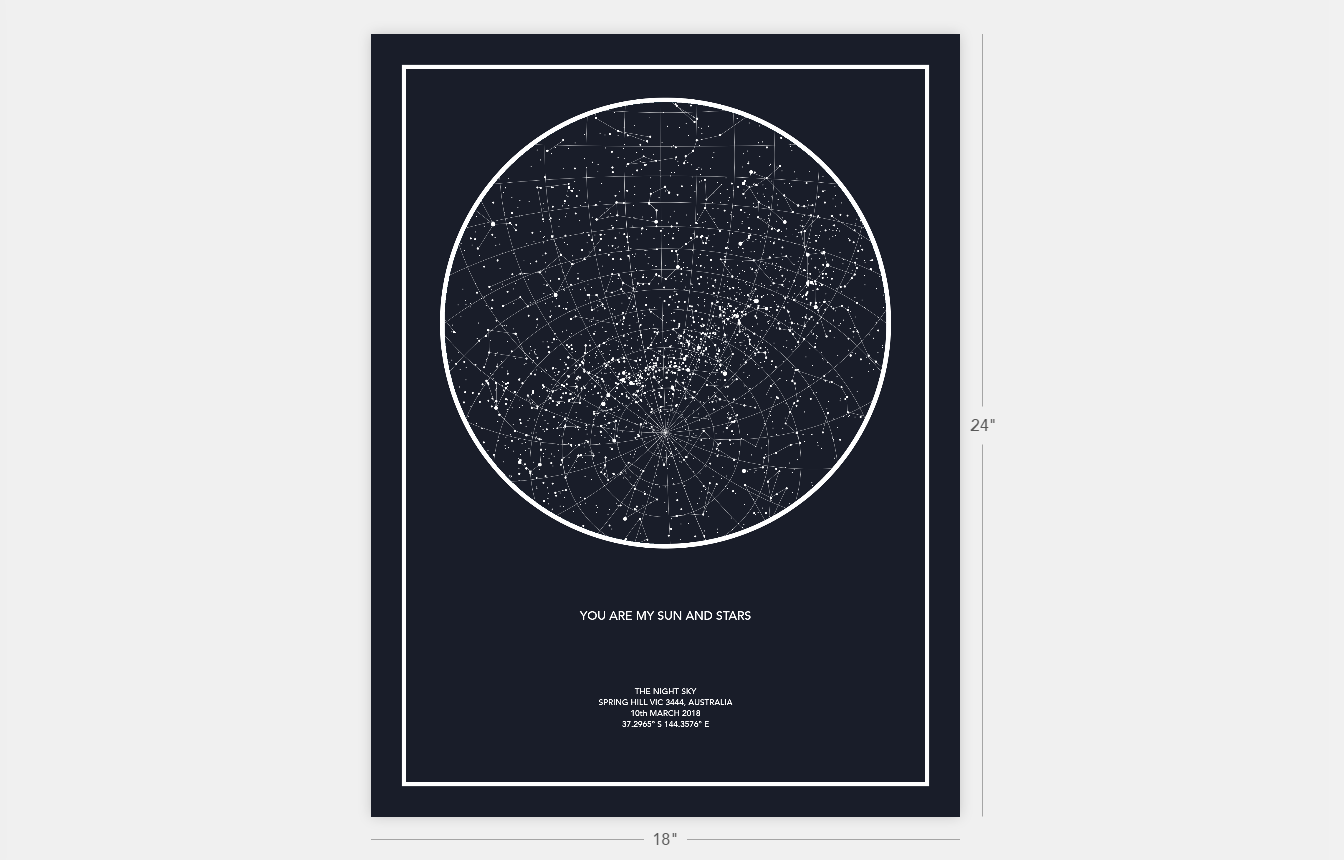 If you're set on sharing a surname, then this is a great option for your first valentines day married! Not only is this Valentine's day gift super sweet, but practical too! The rise in popularity of all things customized and personalized is not just for weddings, it's also creeping into the home decor world! So get on the bandwagon and get your spouse a custom doormat to smile at everyday!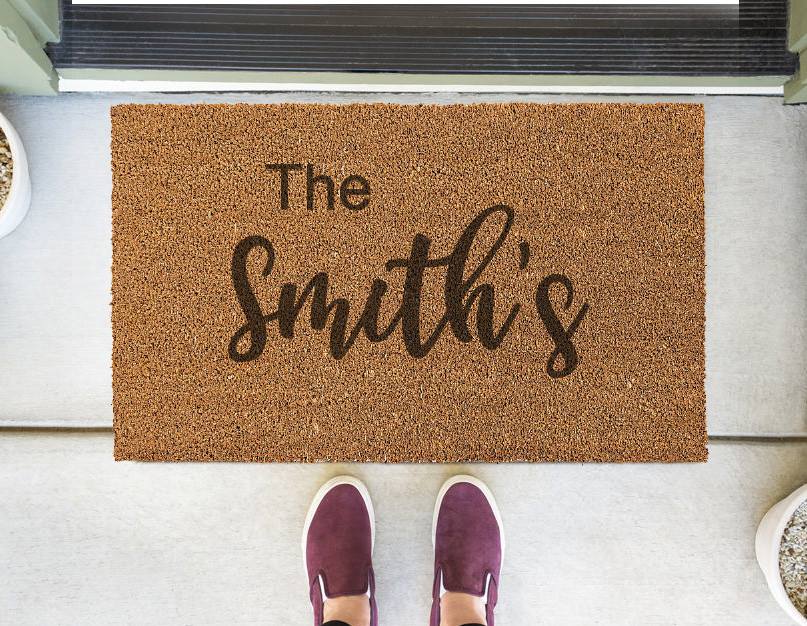 For the office, for the study, for the kitchen, for the living room, for above the bed- they can go almost anywhere (avoid the pool)! Get them something that means something to them- whether it be a quote, a word or an image- a lot of different ideas can work as a neon sign! Even a short excerpt from your vows would work! Be creative and work with a custom neon sign company to come up with something unique to your spouse that would look amazing as a neon sign.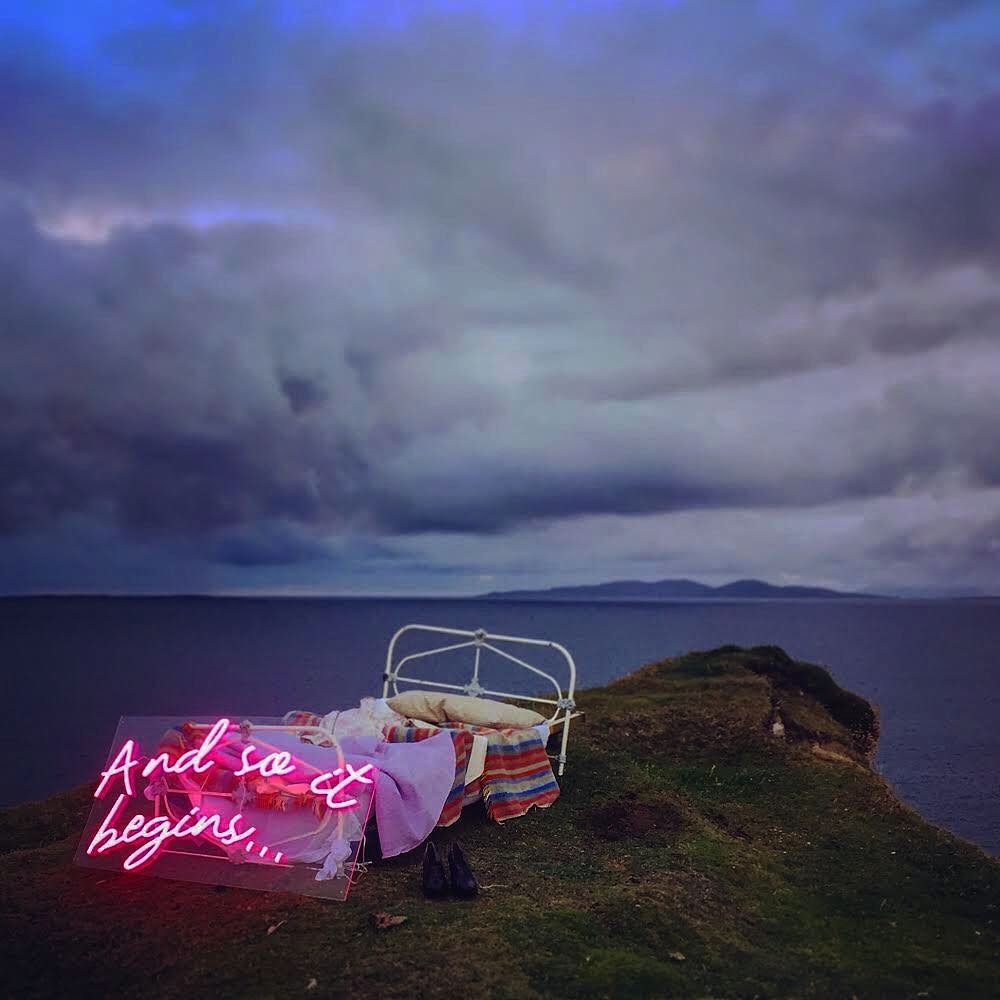 Why not capture the beautiful story between the two of you so far by commemorating your love story? Love Tales offers a beautifully crafted storybook. Perfect for Valentine's day or your first wedding anniversary- and a keepsake you will be looking at many years down the track, remembering the little details of both your love story and of your wedding day.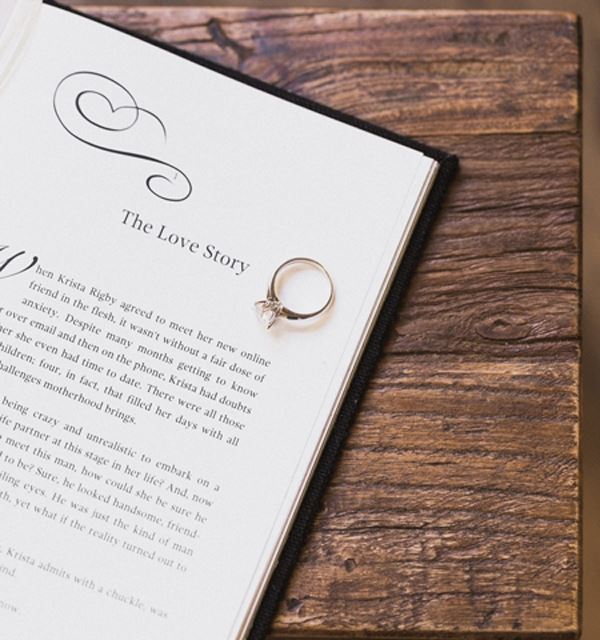 Wedding photographers generally offer fine art prints, or photo albums or both! If you didn't get one or the other after your wedding, you could get a beautiful print of your favourite wedding photograph for their office, a wedding photo album specifically for them!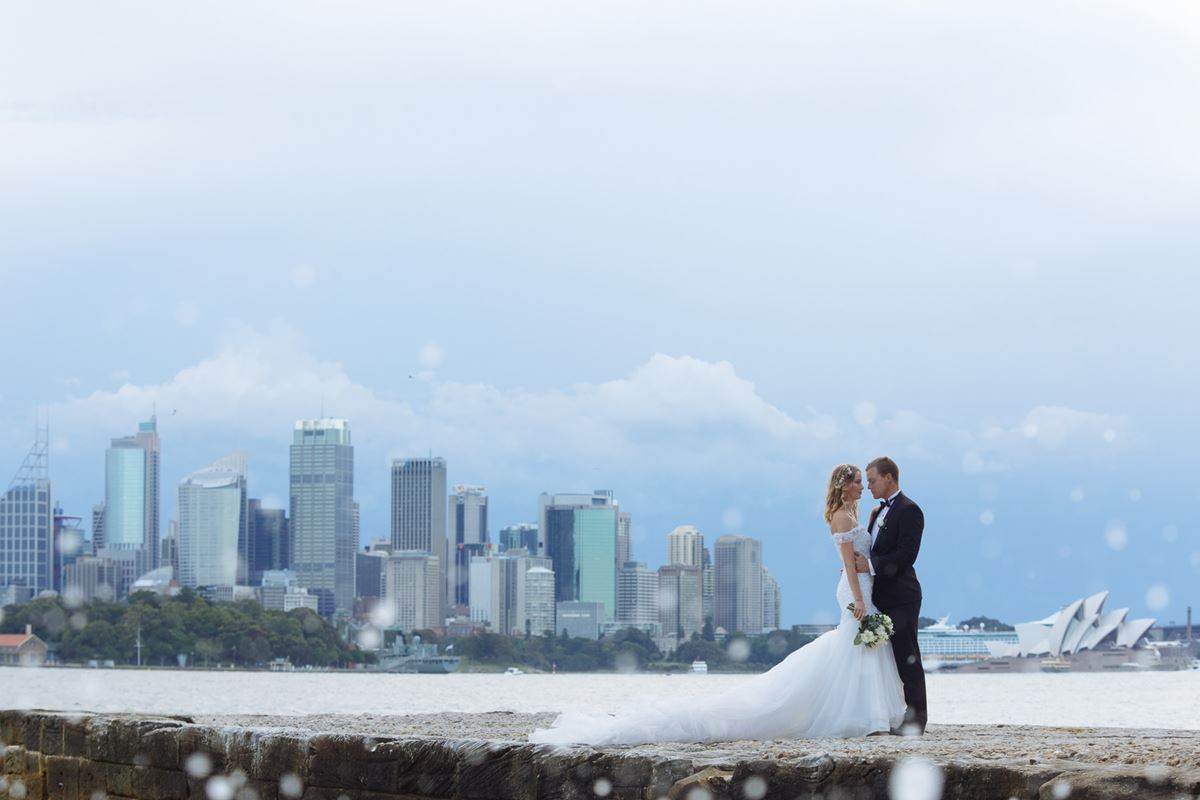 Get their initials (whether they be the same or new!) monogrammed on an item that they will be able to use for years to come, like a leather wallet or toiletry bag! Perfect if you don't want to wait for your third wedding anniversary (leather!). These gorgeous toiletry bags are crafted with full grain leather and boast a full colour range, from black to walnut or hickory!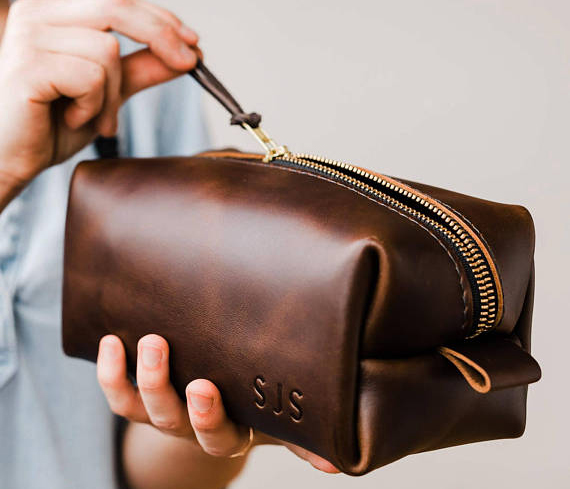 How adorable is this custom cushion for your home together! Just throw it on the couch and let it make a statement. You can personalise it with the date, area you got married, titles and more. Whether you're a Mr & Mr that got married in Adelaide or a Mr & Mx that got married in Mornington, this gift could be personalised to suit any and all couples that are married!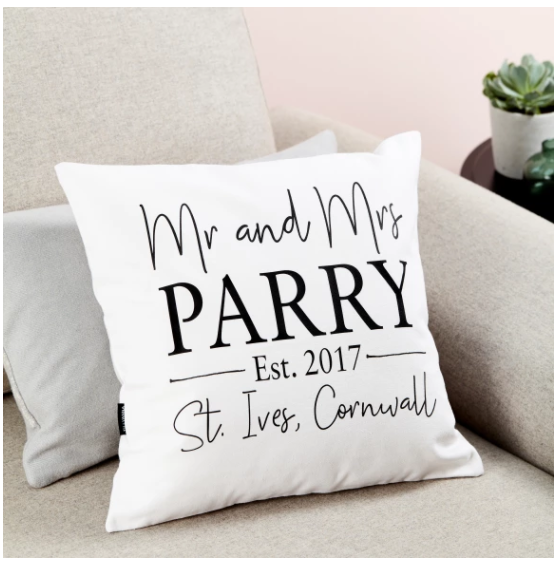 9. Initial earrings
How cute are these? These gorgeous little initial earrings come in both 14k gold or sterling silver and are sure to make an impact. Use them to reflect your spouse's new initials or celebrate their existing initials! What a statement!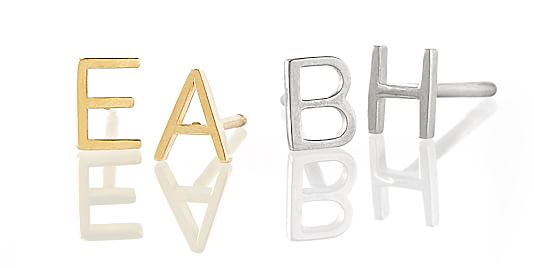 10. A monogrammed soy candle
If you're saving or don't have a lot to spend on your first vday since the wedding, whether it's because vday isn't a big deal to you, or you spent too much on booze on your honeymoon, then we have the answer! A monogrammed soy candle! These gorgeous scented candles would look gorgeous on your bedside tables, and come in all sorts of flavours, from green tea to hot chocolate fudge! YUM (but please do not eat them).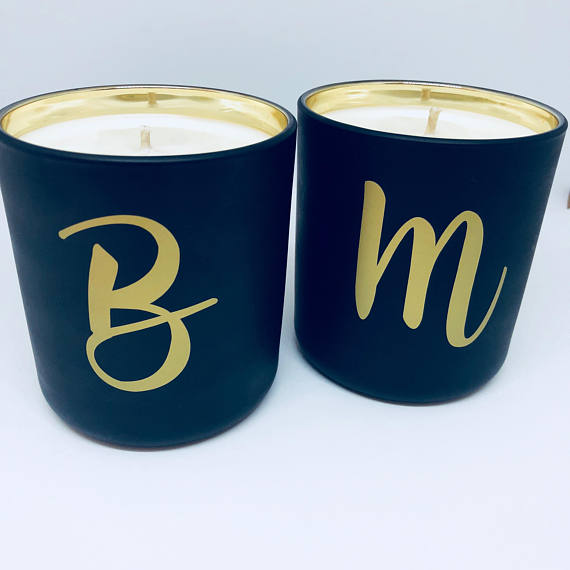 If you want to be as cool as Kim K and Kanye, then you and your bae need some silk pillowcases from ShhhSilk too! These beautiful marble pillowcases can feature your names, initials or be plain- but we favour the personalised versions, of course! The silk will do wonders for your skin and hair, and of course, they look amazing too.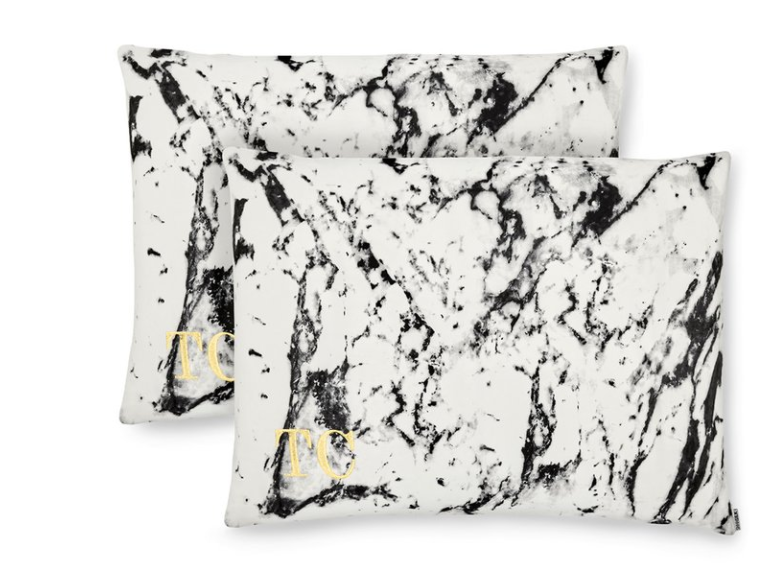 We hope that this list of gifts for your first valentines day married inspires the creative flair inside of you, and you find something gorgeous to gift your husband or wife with! For more gift ideas, click here.