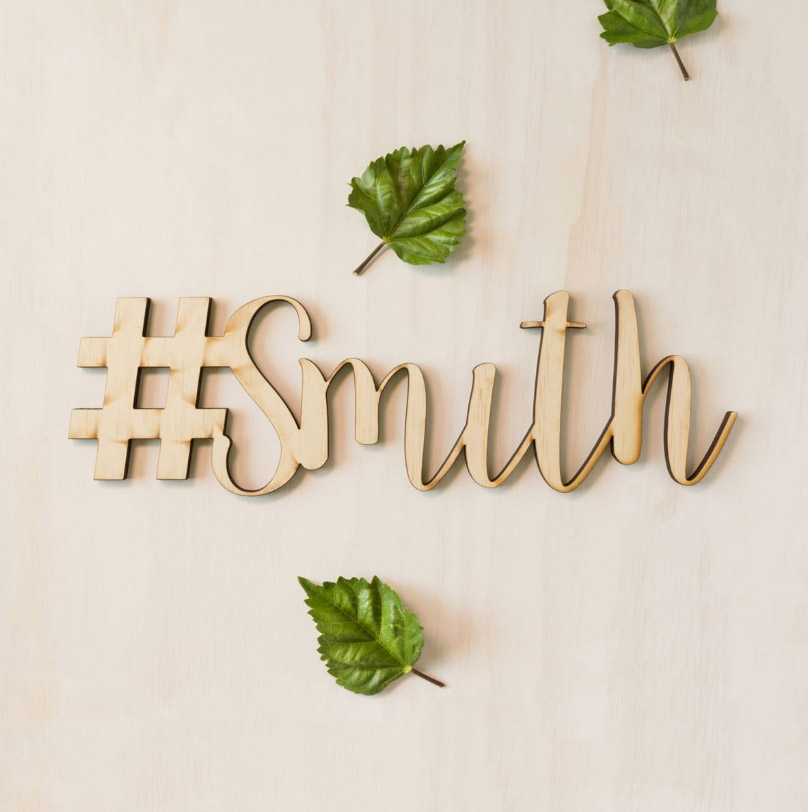 Some of the best wedding hashtags can extract a giggle or two, they may include a clever pop-culture reference, or they just seem to perfectly portray the engaged couple. If you would like to create your own awesome wedding hashtag, here are some clever ways to do so.
A 'hashtag,' in social media terms, is a word which is made discoverable on social platforms such as Instagram, Twitter or Facebook, when a hash sign (#) is added to the front. For example, the word fruit becomes a discoverable hashtag on social media when it is written like this: #fruit. 
By adding a hashtag to an image, the image is then categorised under that word and is therefore searchable on social platforms. For example, if an image of a banana is posted on Instagram along with the hashtag #fruit, then anyone searching the term #fruit on Instagram will see the image of the banana appear.
A wedding hashtag has been created by an engaged couple with the intention that the hashtag will accompany any images of their wedding day that have been posted on social media by family or friends. Here are some examples of awesome wedding hashtags used by real couples.  
Once a couple decides on a wedding hashtag they will often share it with their wedding guests, and encourage them to use it when posting images from their wedding day. This is a great way for newlyweds to acquire an online catalogue of all the happy snaps from their special day.
There are a few different techniques you can use to create a catchy and unique wedding hashtag. Here are eight of them:
Alliterate
Maybe Mike and Molly are getting married #MikeAndMollyMarriage, or Kate and Will are set to be wed #KateAndWillWed.
Barry and Laura could be in love #BarryLovesLaura, or Bill and Yannick might be tying the knot #BillAndYannickUnion.
Try to create the same letter or sound at the beginning of closely connected words and you've got yourself a catchy wedding hashtag!
Play on words
Incorporate your surnames into phrases and romantic or wedding related idioms for a memorable hashtag:
#HappilyEverRafters
#LoveAtFirstWhite
#WalkerDownTheAisle
Still stuck? Ask friends and family to put their thinking cap on too – you might be surprised by their linguistic creativity!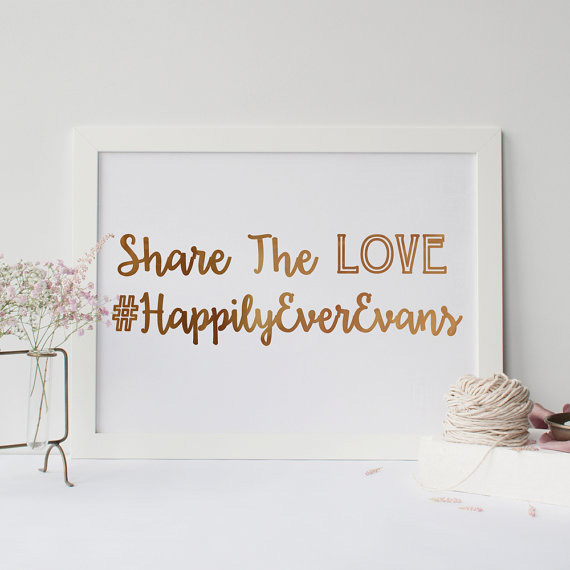 Borrow from well-known movies
You can use a well-known movie title as your wedding hashtag and replace key words with your surname. For example:
#[Alice]InWonderland
#MrAndMrs[Smith]
#MyBigFat[Greek]Wedding
If you and your fiancé have a favourite movie, explore ways to incorporate it into your wedding day celebrations with a thematic Hollywood/Disney hashtag.
Rhyme it out
If either of your first or surnames rhyme with love, married, marry, wed, aisle, hitched, wedding, union, knot, tie, do, yes or forever, you're in luck! Here are some examples:
#AnitaAndHarryMarry
#ReddingWedding
#NathanAndTrevorForever
Alternatively, replace the wedding-related word with the rhyming surname, for example:
#ToHaveAndToHolton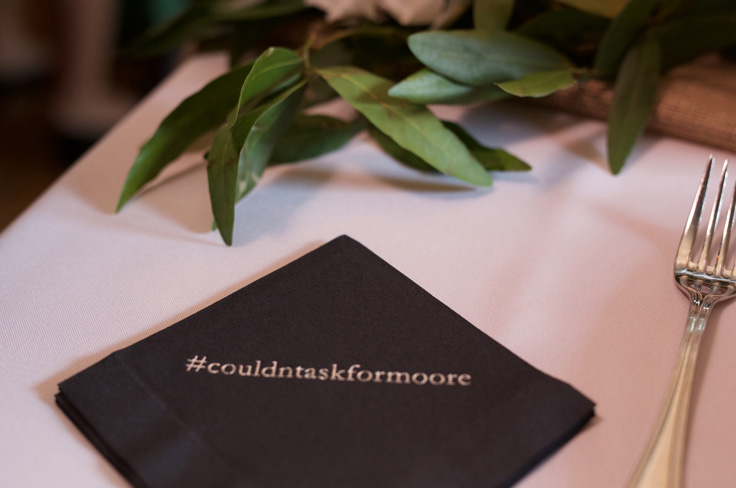 Express your relief
If your wedding feels like it's been light years in the making, you've left your nuptials until later in life, or your search for 'the one' is finally over, share your relief (tongue in cheek), with a hashtag like #FinallyHitched, or #TheHuntIsOver.
Keep it simple
If your names are excessively long, can't be rhymed with any wedding related words, or you simply like to keep things simple, opt for an uncomplicated hashtag, like:
#PamelaLovesPaul
#MrAndMrsHarding
#JackAndJoe2016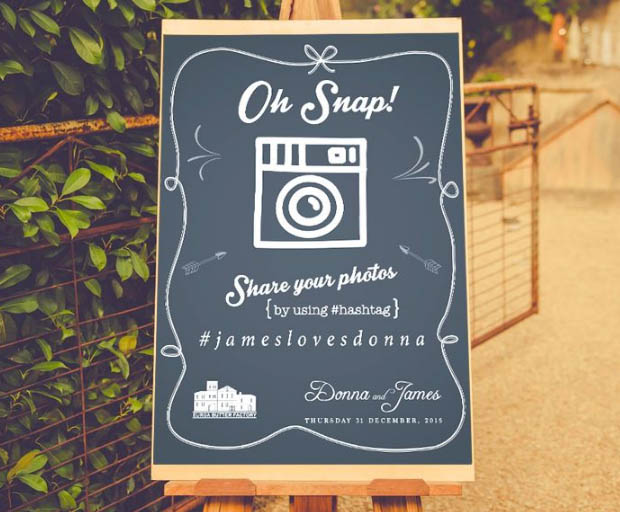 Reference yourselves
If your significant other works in the corporate or business sector your wedding hashtag could be: #LucyAndRobertMerger
If you and your partner love a good party and plan on making your wedding a night to remember: #OneHaleOfAWedding
Be original
When you think you've found your perfect hashtag, conduct a quick search on social media to see if it's already in use. If it is, you have the option of adding your wedding date or location to the end to make sure your pics don't get mixed up in the 'gram or Twittersphere with someone else's wedding. If you have common names, like Chris and Hayley, it's best to throw a date on the end, just to be sure.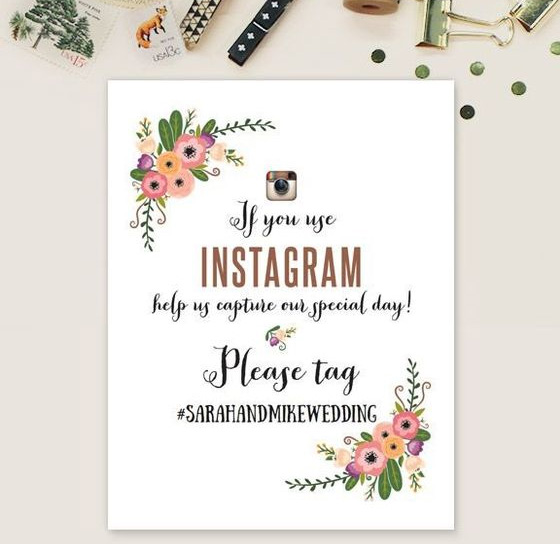 [ew-supplier-carousel]