Choosing the perfect menu to complement your wedding day is an exciting task that can be tailored to your personal preferences, budget, and wedding theme.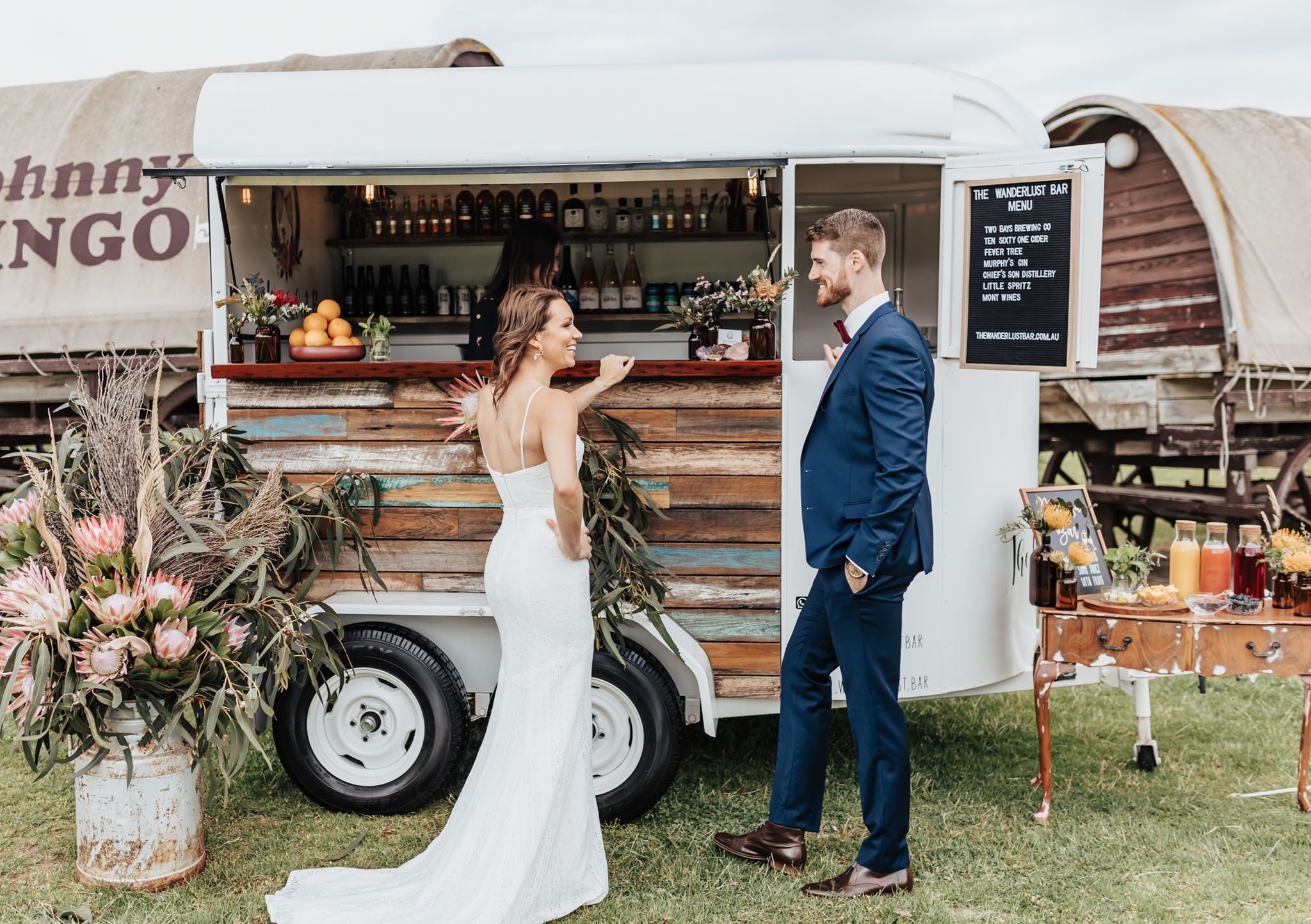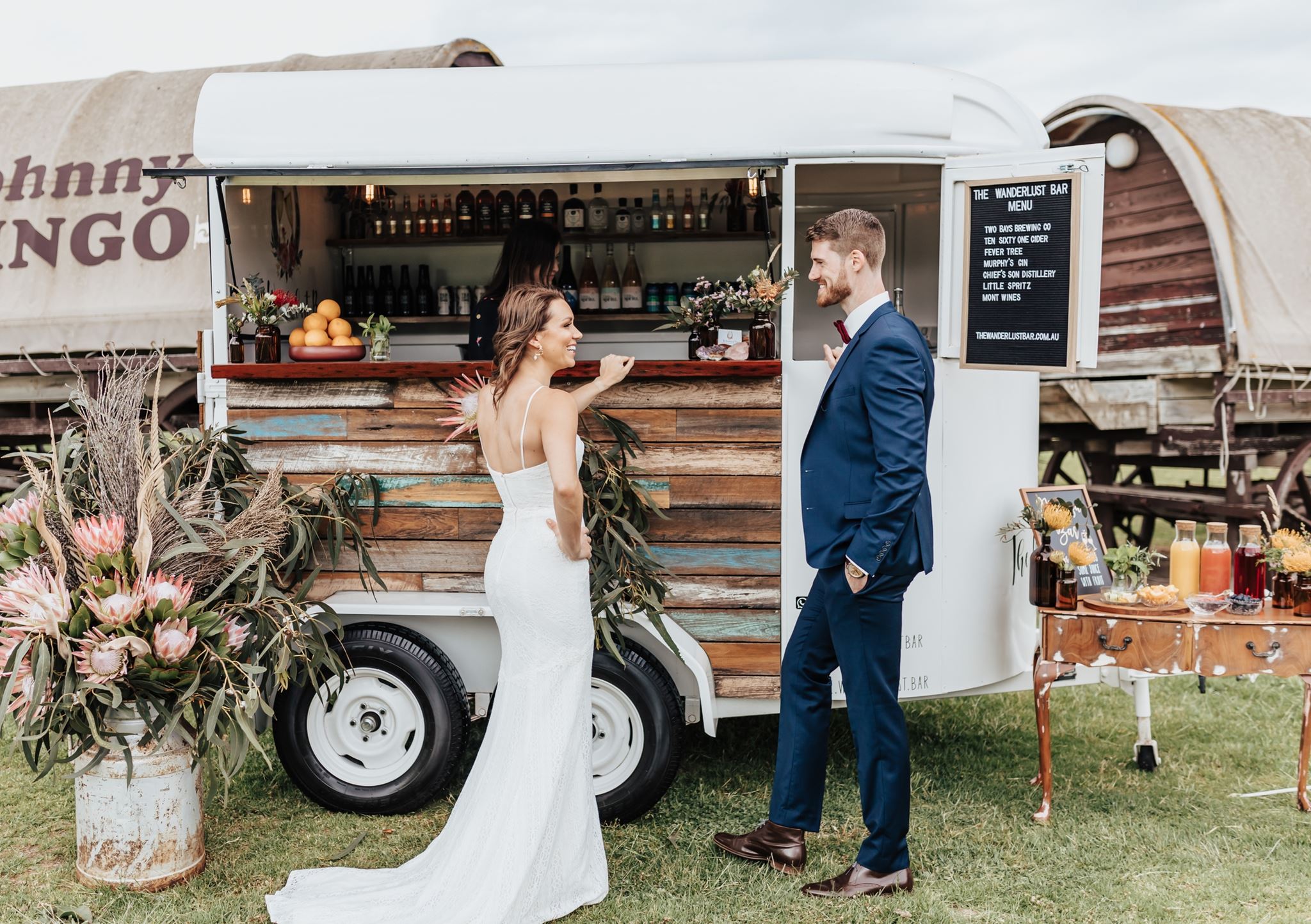 Whether you're planning a formal affair with all the traditional bells and whistles or something a little more modern and casual, there's a wide array of options to explore. To make things easier, we've compiled a list of our favourite catering styles you may also fall in love with!
Your guests will remember the moment you walk down the aisle toward the love of your life, that first kiss as a married couple, the soulful live music playing, your striking decor, and of course, the food served! The catering style you choose for your wedding day can perfectly tie everything together, including your wedding theme and personality as a couple. You may opt for a charming, vintage-inspired food truck to complement your rustic colour palette, such as Melbourne's The Wanderlust Bar, or if you prefer a sophisticated, elegant aesthetic — a formal plated multi-course menu.
While the majority of Australian couples, at 43%, still prefer the classic alternate-drop style, our 2022 Australian wedding survey has seen a rise in popularity of other catering styles. These include roving finger food, food trucks, buffets, feasting platters, and grazing tables — options that allow your guests to pick and choose. Your wedding budget, venue space, personal taste, and dietary requirements are all points worth considering when choosing the right catering style for your wedding.
Here's a list of our favourite catering styles you may also love.
Browse wedding caterers
1. Shared family-style feasts
If you're planning a vibrant wedding filled with love, laughter, and a strong sense of community, shared family-style feasts may be the catering style for you! Known as a relaxed dining experience, shared family-style feasts naturally inspire communication and mingling between guests. Your choice of salads, vegetables, meats, seafood, and desserts are all served on colourful platters passed around the table. Guests can help themselves, pick and choose which elements they'd like to try, and take control of their own portion sizes. If your wedding is held in Sydney, Paddock to Plate Catering Co offers some of the finest, premium share platters with exceptional presentation and flavour!
While this style of catering adds to the fun and merriment of the occasion, it's also wise to consider the logistics — including space requirements. If you're planning an extravagant affair with hundreds of guests, you may require larger tables. This may not be an issue if the venue itself is spacious; however, it's essential to ensure that you and your vendors have adequate facilities to accommodate the number of platters served. It may also be challenging to allocate equal portions to each guest. This may, however, be beneficial for those who prefer smaller or larger portion sizes.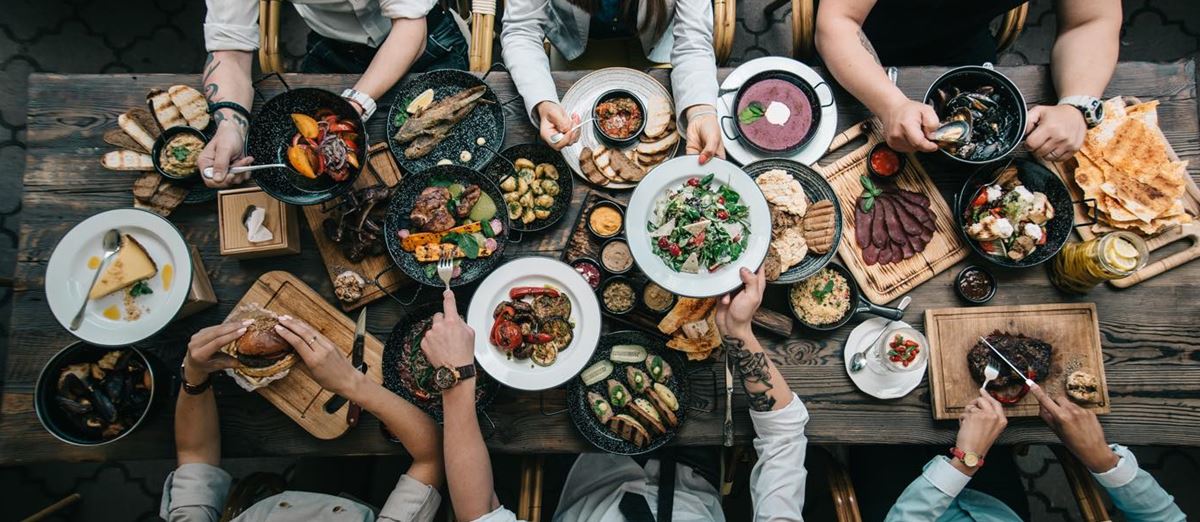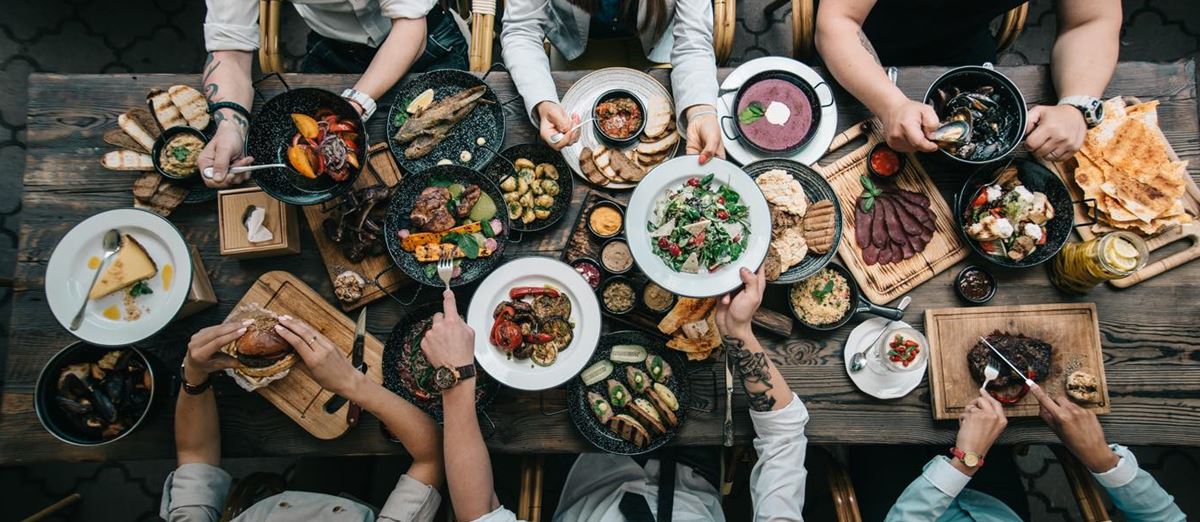 2. Buffets
If you're on the hunt for an affordable catering style that allows for greater variety than formal sit-down meals, buffets may be the perfect choice for you. While being served by professional caterers, your guests will have the flexibility to choose what they'd like and how many servings. You can let your taste buds run wild when planning what buffet food you'd like to offer. The more variety, the more guests you'll be able to satisfy. Brisbane's Coast to Coast The Golden Roast are popular for their spectacular buffets and will work closely with you to craft your ideal menu using the finest quality ingredients. This catering style is also popular as it can easily cater to those with specific dietary requirements and preferences.
While buffets are a beloved wedding catering style, it's wise to ensure you work with professionals who can orchestrate a seamless flow to avoid long lines and potential chaos. As guests will need to get up and down from their tables, your wedding space must allow for such movement. The more food served, the bigger the tables, so make sure the buffet tables suit your overall wedding look and vision!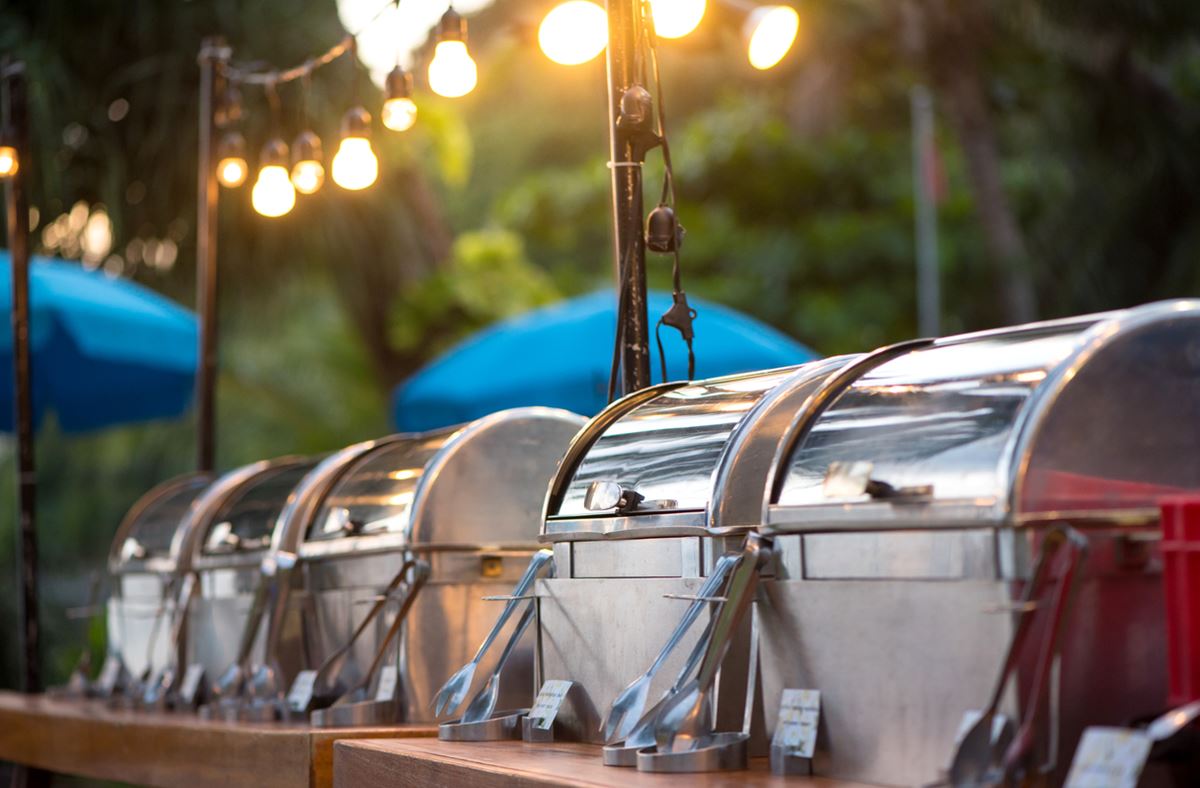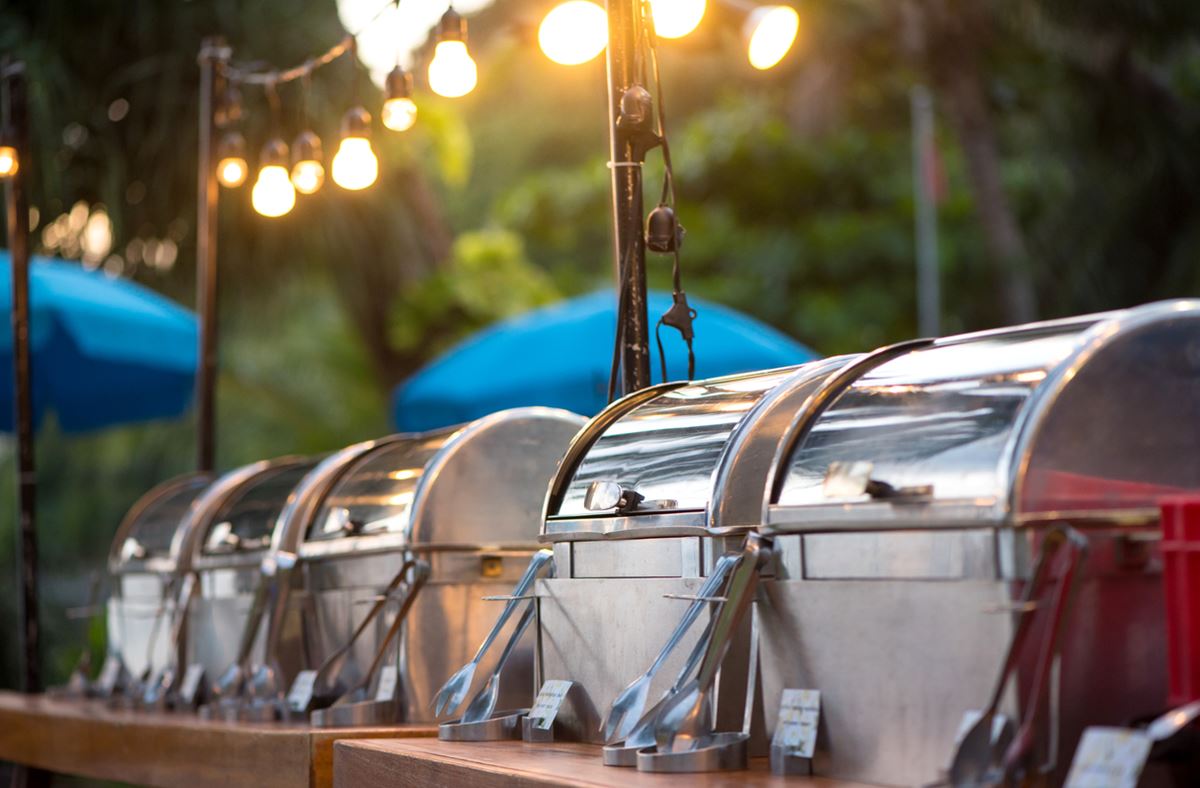 3. Canapés
Canapés are ideal for a casual, cocktail-style gathering, as they are easy to serve, don't require too much space or technical set-ups, and allow for timing flexibility.  Couples usually opt for between five and ten canapé options, allowing guests to enjoy bite-sized tastes of various cuisines and luxuries. While canapes can prove more affordable due to their smaller size and labour costs, if you're serving premium cuts of meat or exotic, high-quality ingredients, they may turn out to be more pricey than you initially thought.
If your guests aren't expecting large, hearty meals, canapés are the perfect little treats! They may also suit the hour of your wedding — especially if you're planning an evening under the stars or a light lunch affair. You can still get creative with what international cuisines you'd like to focus on and what visual aesthetics you prefer. Some canapés are designed with such creativity and passion, as seen within New South Wales' Mudgee Made Catering's menus. Keeping it sweet and simple is sometimes the best way to ensure a seamless yet unforgettable culinary experience for you and your guests.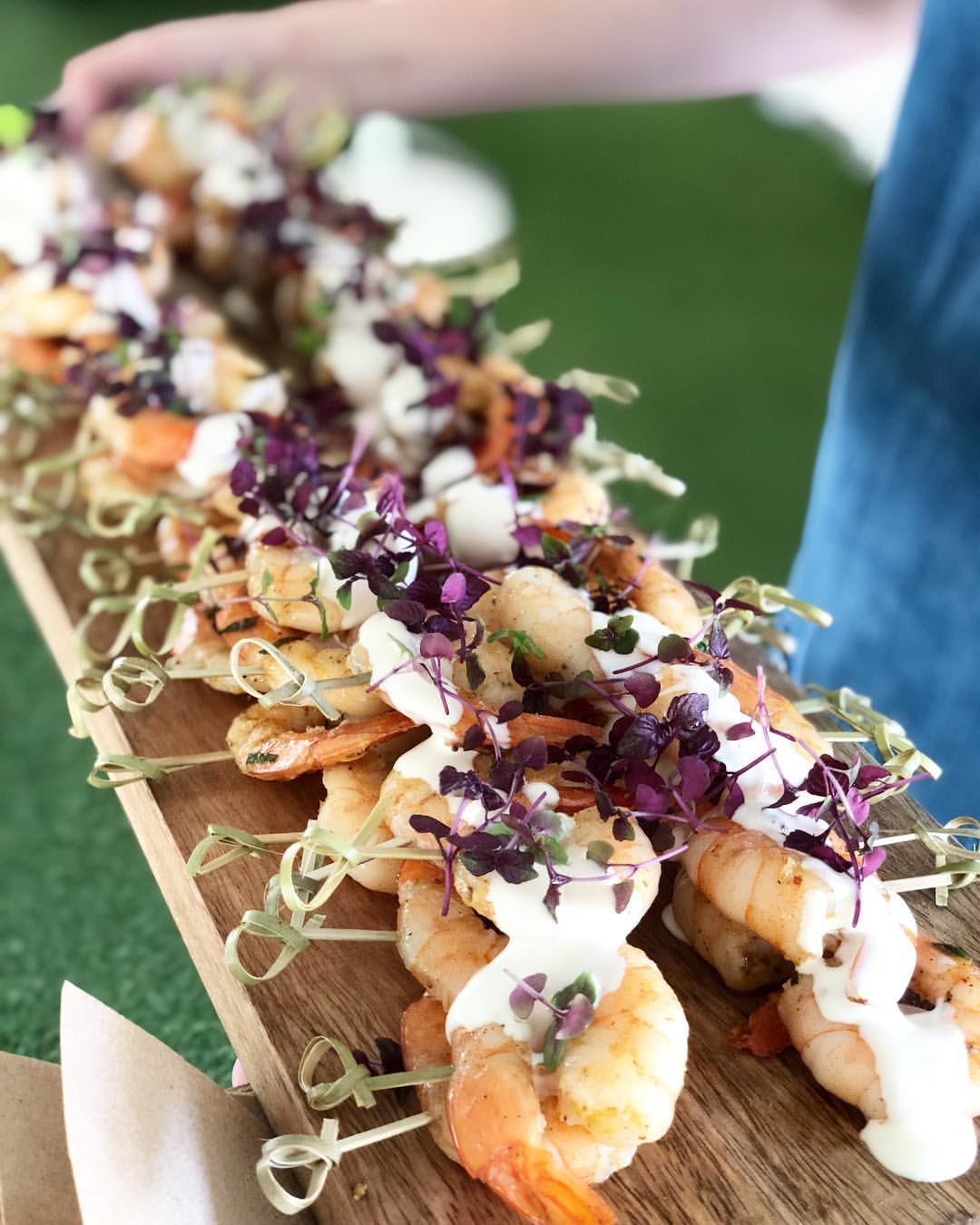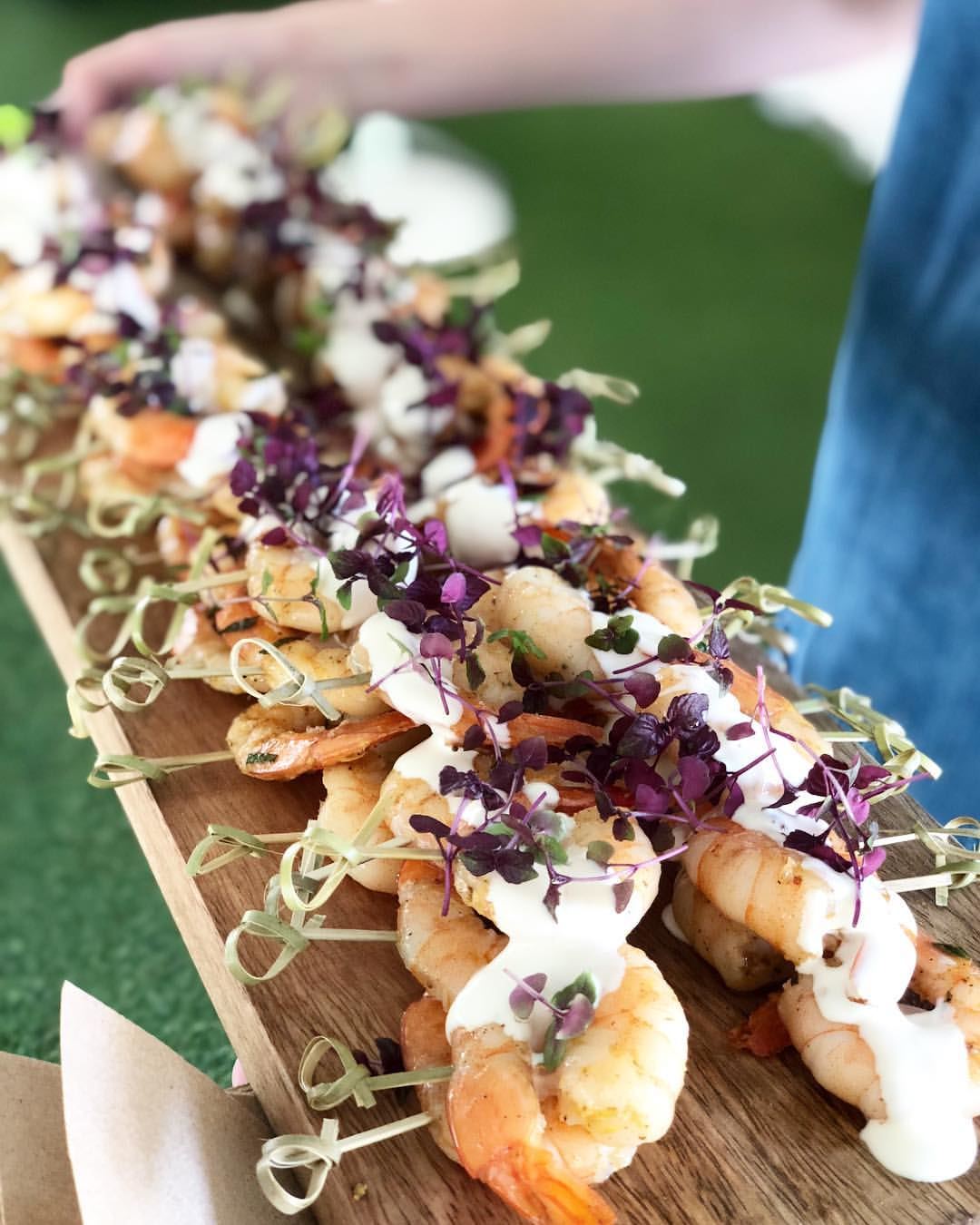 4. Plated multi-course meals
For a timeless, traditional wedding experience, you can't look past elegantly plated multi-course meals. 43% of Australian couples still favour the alternate-drop catering style, according to our Australian wedding survey, due to its efficient, structured, and chef-driven nature. If working with renowned caterers, such as Melbourne's Fabulous Catering or the Gold Coast's The Good Food Catering Co., you can expect nothing less than exquisite presentation, refined culinary technique, and irresistible flavours.
It's important to weigh the pros and cons of formal, plated menus along with other catering styles. Sit-down, plated menus are generally more expensive as they require more labour and equipment. They also limit variety for guests who may not enjoy your chosen dishes. While many caterers today offer gluten-free, dairy-free, vegetarian, and vegan options, it's wise to determine whether they can accommodate specific dietary restrictions and preferences.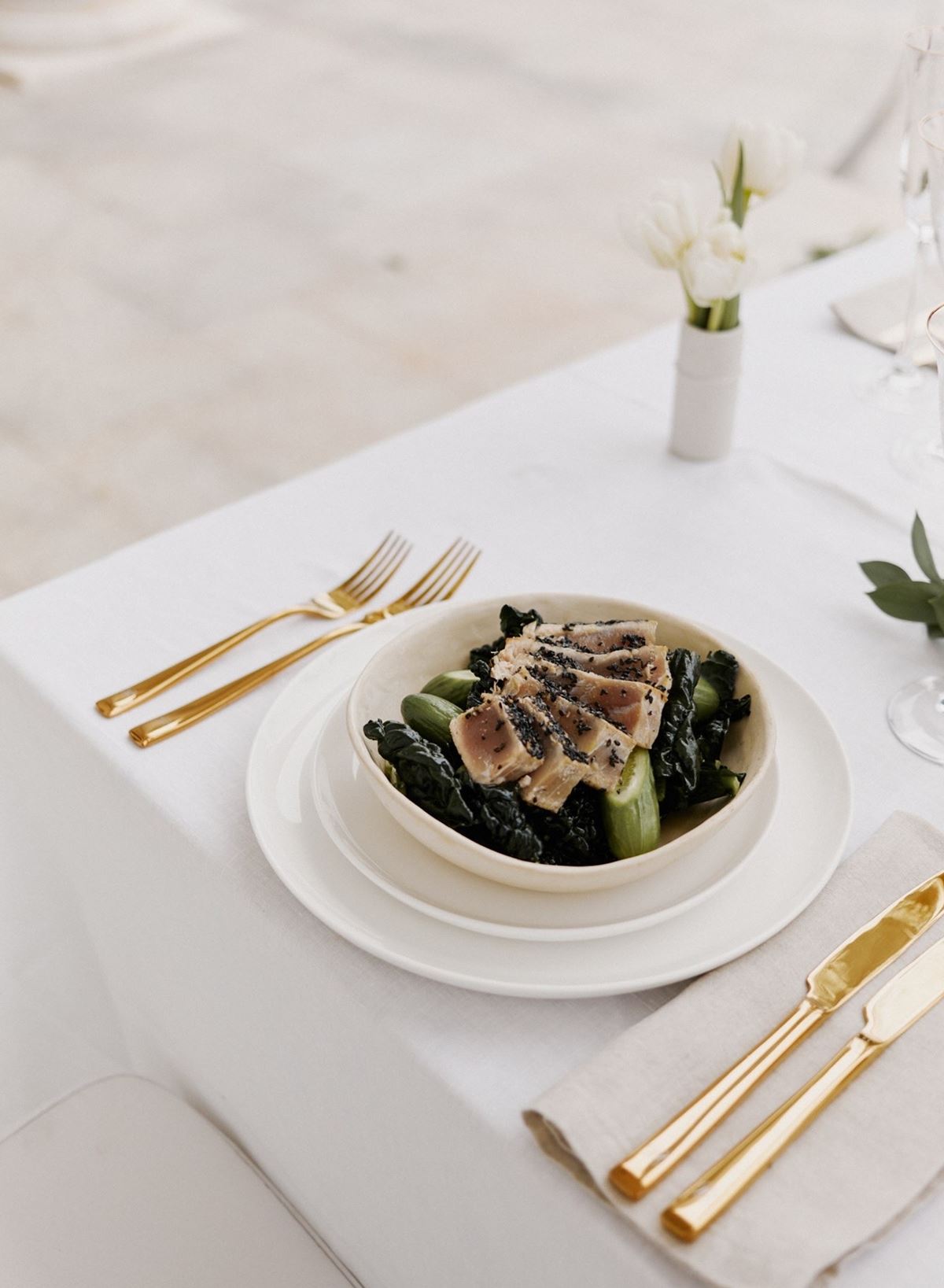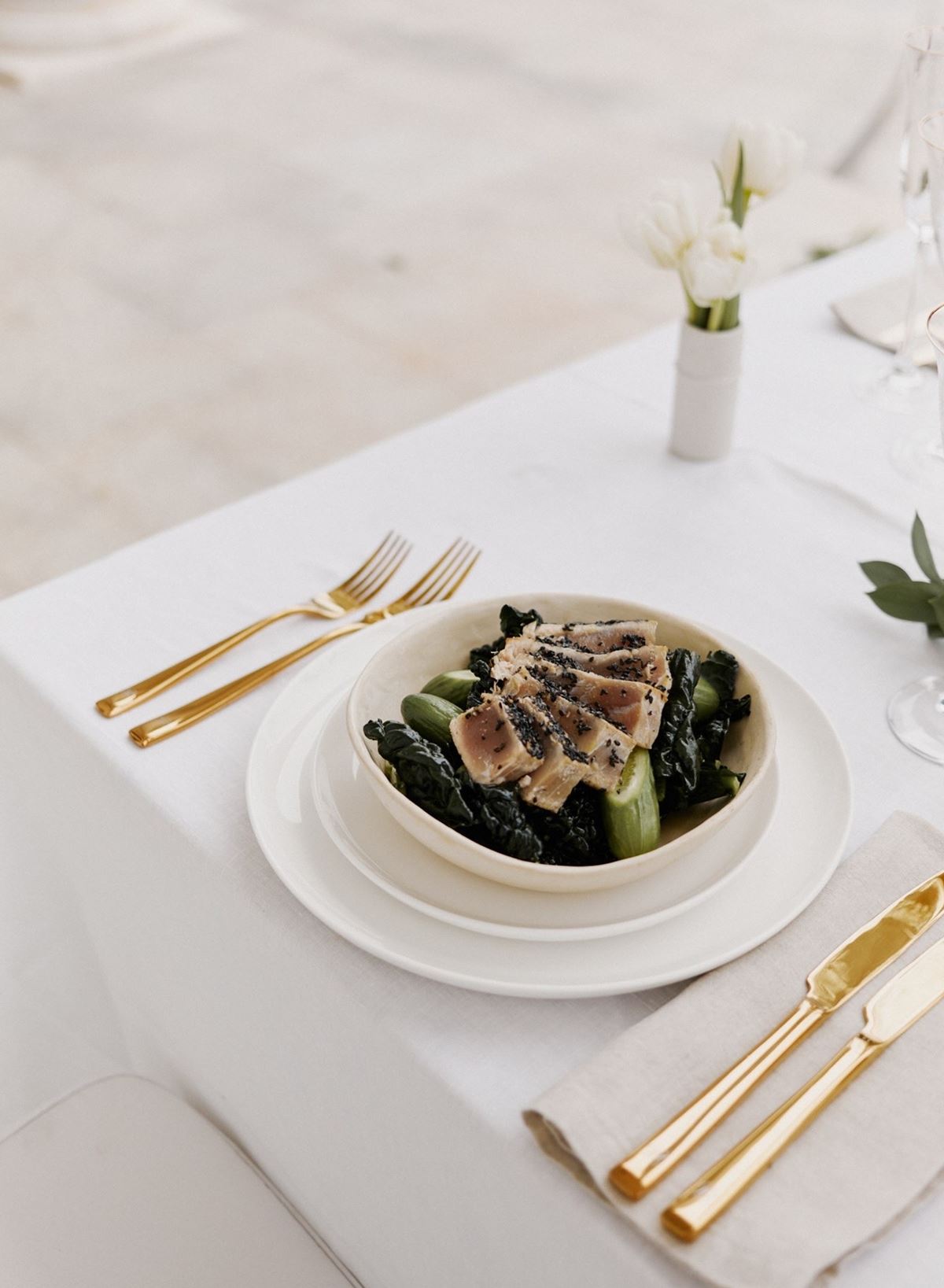 5. Food trucks
Looking to add some character, charm, and fresh air to your wedding day? If so, you'll adore food trucks! Couples opt for these delightful restaurants on wheels as they offer flexibility in regards to venue space, endless culinary options, cost-efficiency, easy clean-up, and endless photo opportunities! There's something for every taste and style, from iconic pizza trucks, like Melbourne's Happy Camper Pizza, and vintage mobile bars to idyllic ice cream carts and tacos-to-go. Whether you opt for a food truck specialising in your favourite cuisine or a fleet of varying flavours and niches, the possibilities are endless.
Food trucks are ideal for outdoor weddings and make gorgeous wedding features — adding to your overall theme and decor. The made-to-order nature of food trucks is also popular as the meals are prepared and served fresh, right before your eyes! Usually serving between 100 and 150 guests, you can rest assured no stomachs will go hungry. Consider hiring more than one van if you're planning a larger wedding.
One of the best things about these innovative food trailers is that you don't have to worry about your guests being served promptly. They have the flexibility to grab their food whenever they please throughout your celebration — while mingling with your other guests in a casual, creative setting. A few things to keep in mind are venue space restrictions, required power sources, designated parking areas, and weather conditions. While food trucks are considered simple and flexible catering options, there are still a few logistical elements to assess.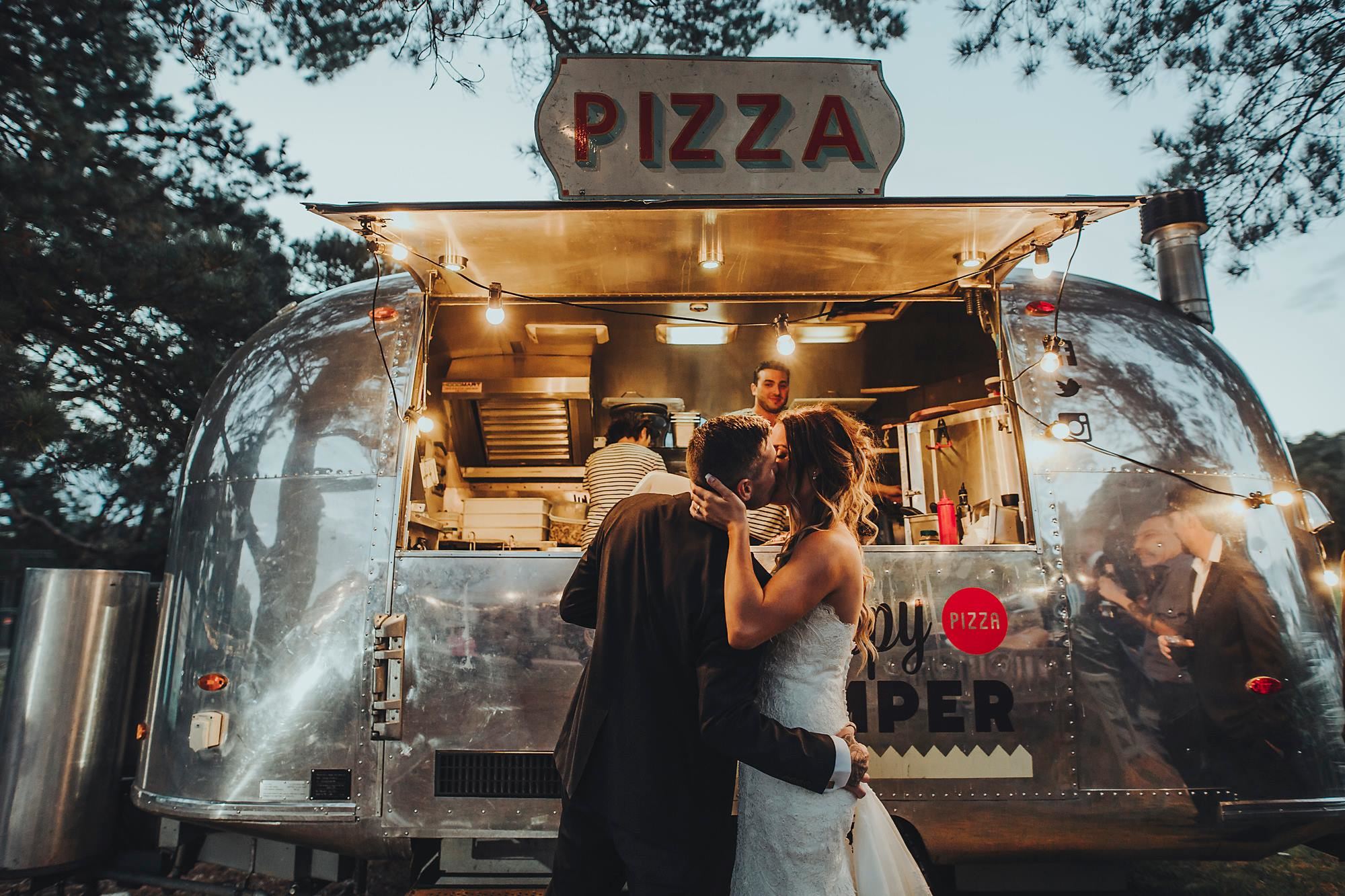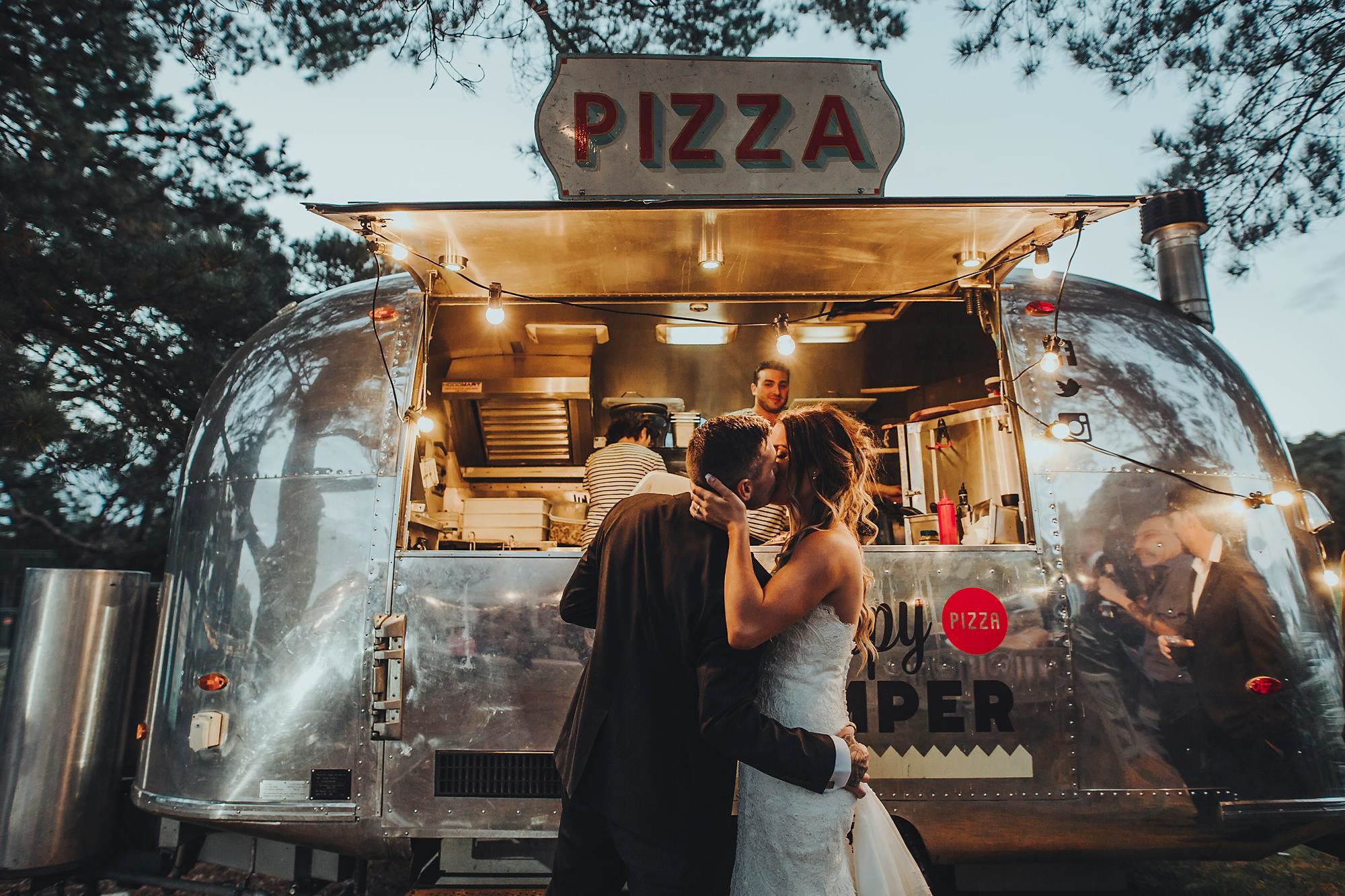 6. Food stations
If you value variety, why not set up some delightful food stations to please the tastebuds and the eyes? Your guests will love wandering from gorgeous station to station, indulging in your chosen tasty treats. You can be as creative as you please when selecting your vendors. You may desire a S'Mores table from Coastal Harvest, a sweet cupcake table, a popcorn bar, cheese station, oyster bar, spud bar, ice-cream cart, or seafood tower! Whatever palette you desire, you can find a food station to match!
Food stations are perfect for catering to all sorts of tastes, dietary needs, and allergies. While serving times may, on occasion, be extended depending on how many guests you have, your guests have the freedom to choose their meals as they please while enjoying the interactive food station setups. The stations themselves are often as artistically presented as your other wedding decor, so feel free to explore the marvellous food trucks available in your area and add some extra magic to your day!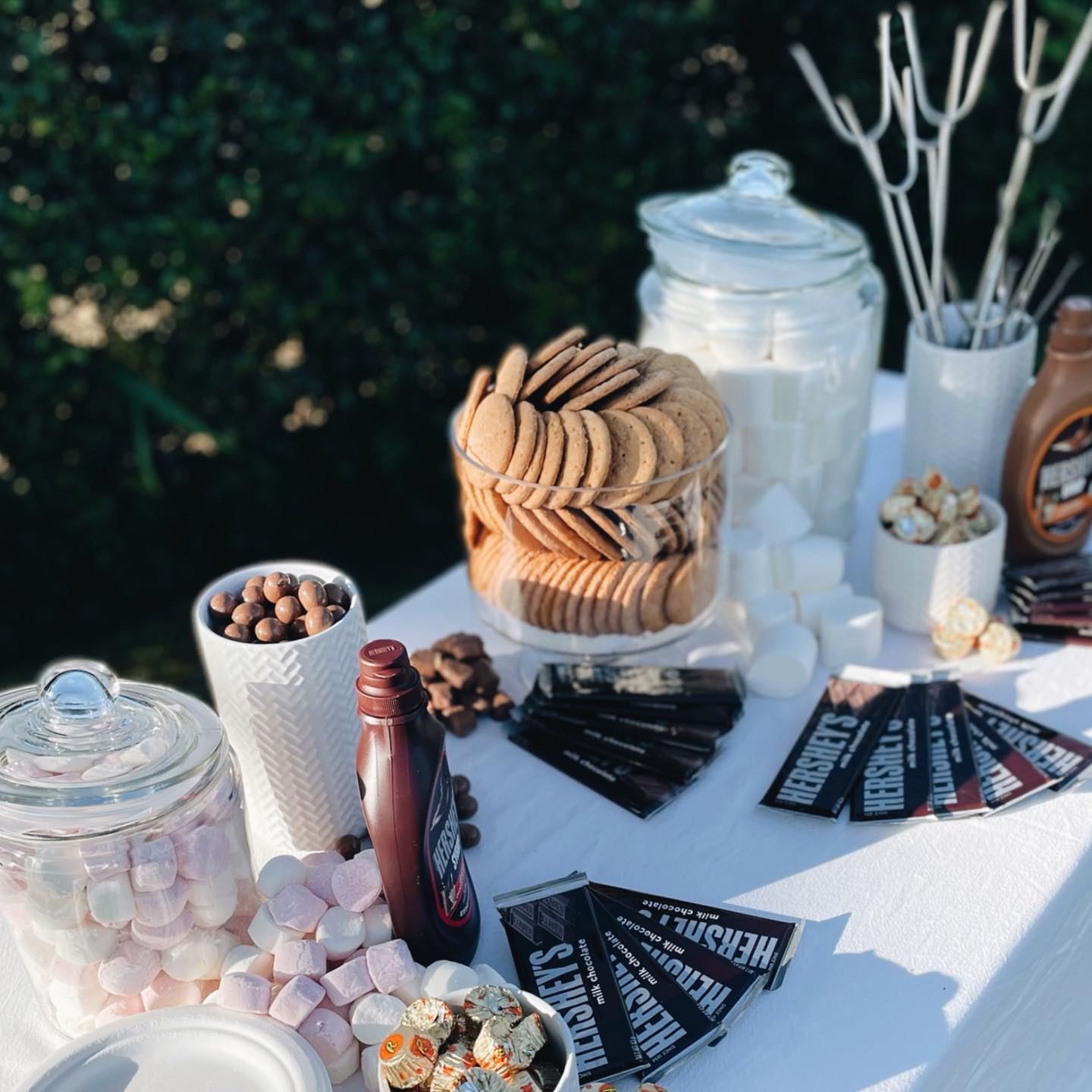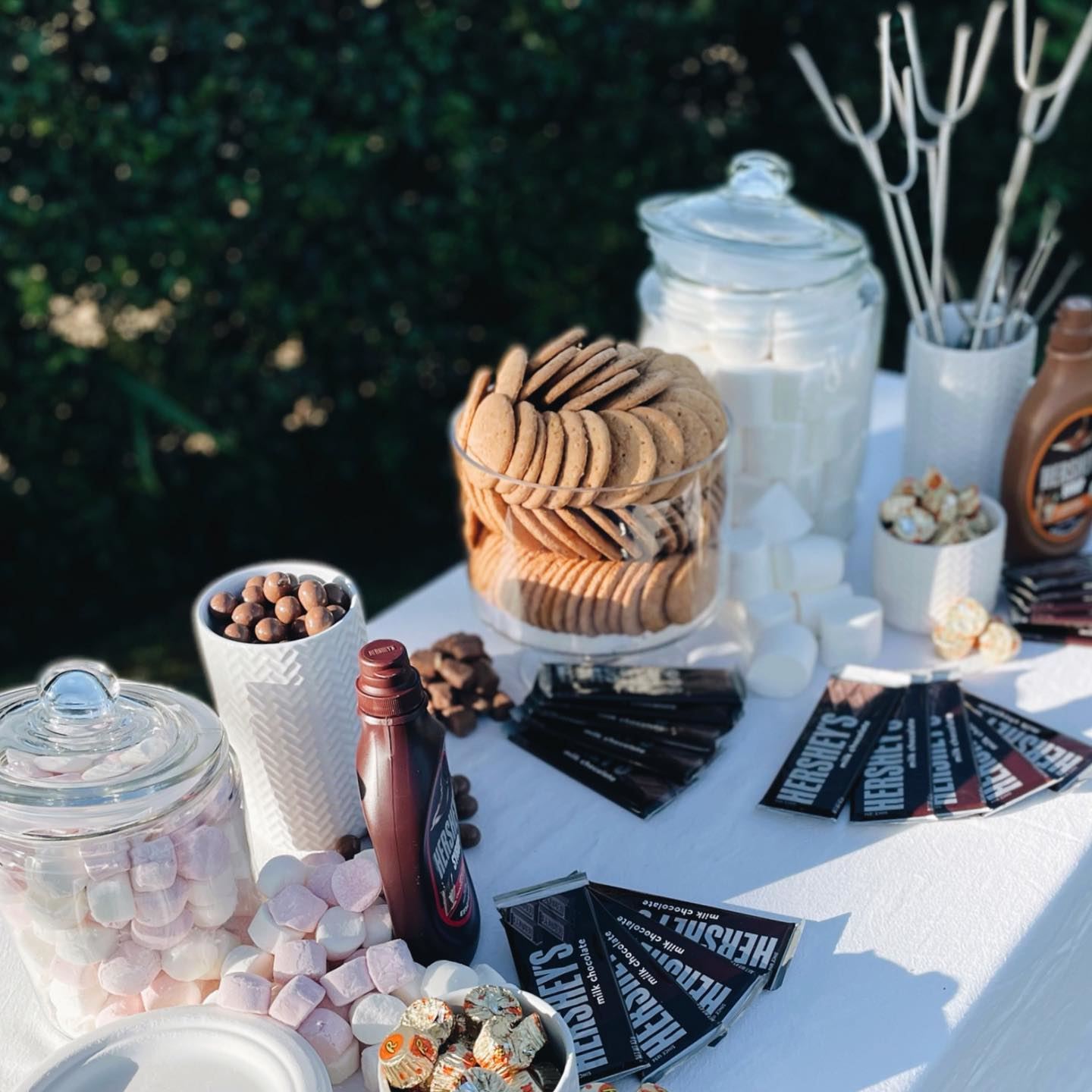 Choosing the ideal catering style for your wedding is a fun task. While considering your wedding budget, theme, dietary restrictions, and venue requirements, you can let your creativity run wild!
---
---