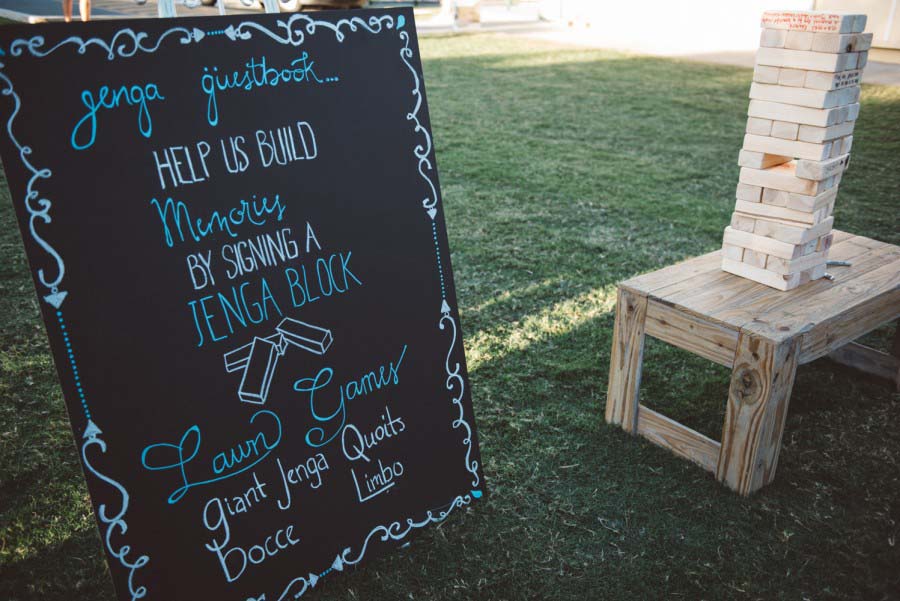 The tradition of the wedding guestbook began hundreds of years ago when witnesses would sign their names in a book to confirm a marriage had taken place. Skip forward to today, and the tradition of having a wedding guestbook is still going strong. Only, nowadays, guests write congratulatory messages instead of just signing their names, and the guestbook itself isn't always a traditional book.
If you love a little DIY or maybe want to inject some personality into your big day, providing an awesome guestbook alternative for your guests is a great way to do so! There are so many creative ways to collect special messages from family and friends on your wedding day that don't involve an empty book and a pen. Here are 10 creative guestbook alternatives.
A garden bench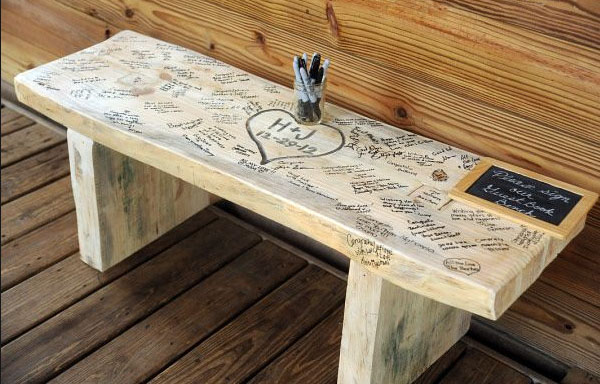 If you enjoy sitting outdoors with a cup of tea, then using your favourite garden bench as a guestbook alternative is a lovely way to reminisce about your wedding whenever you venture into your backyard! Bring your garden bench to your wedding and have your guests write their well wishes all over it!
Get tech smart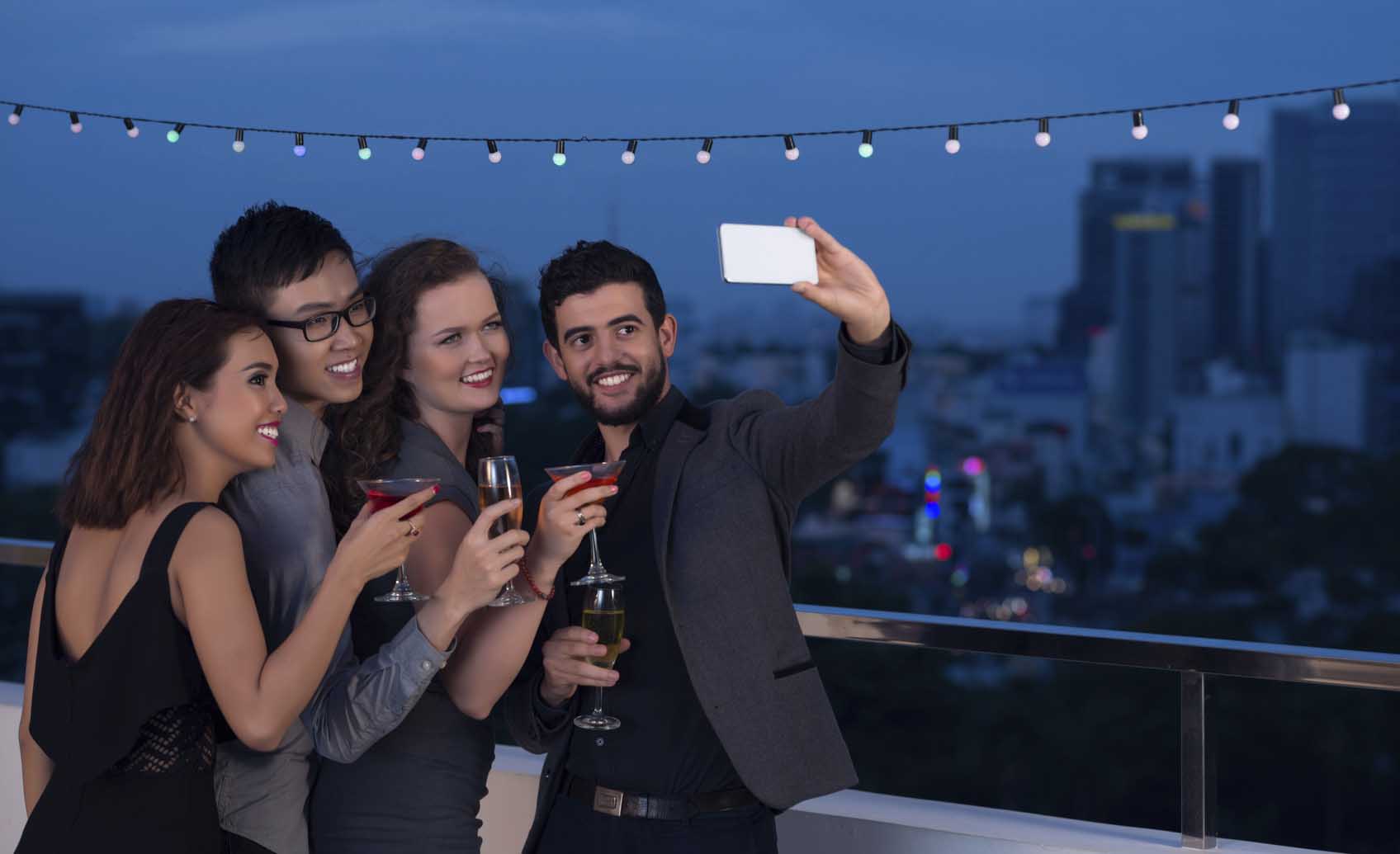 Have your wedding guests record their messages rather than write them. You can have your videographer film guests' video messages, or you can even provide an iPad or phone for your guests to record their messages on.
[ew-supplier-carousel]
Share the love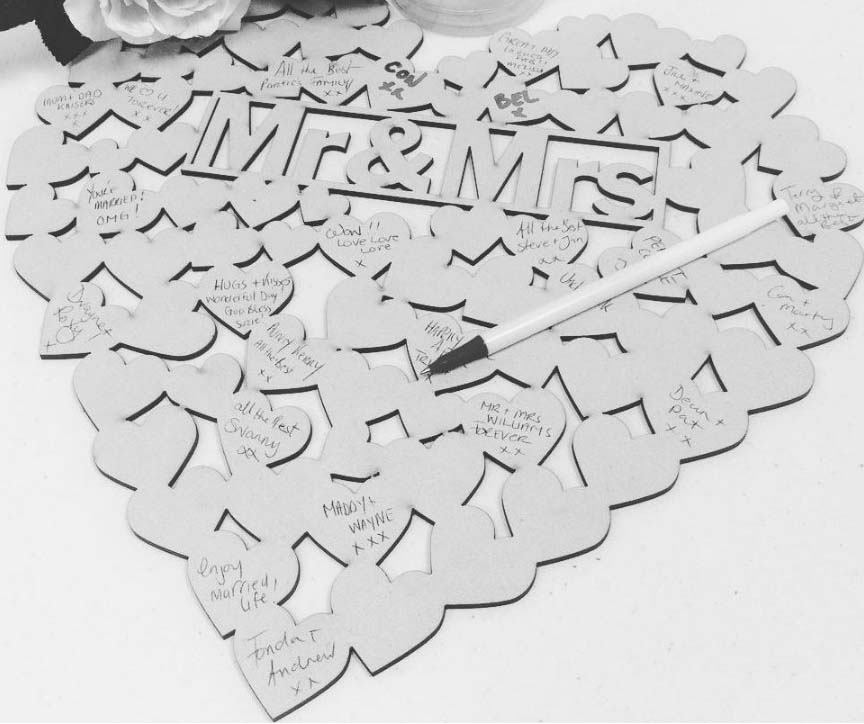 Share the love at your wedding and have your guests write their well wishes on a giant love-heart! It looks good and is easy to frame if you wish.
A fingerprint tree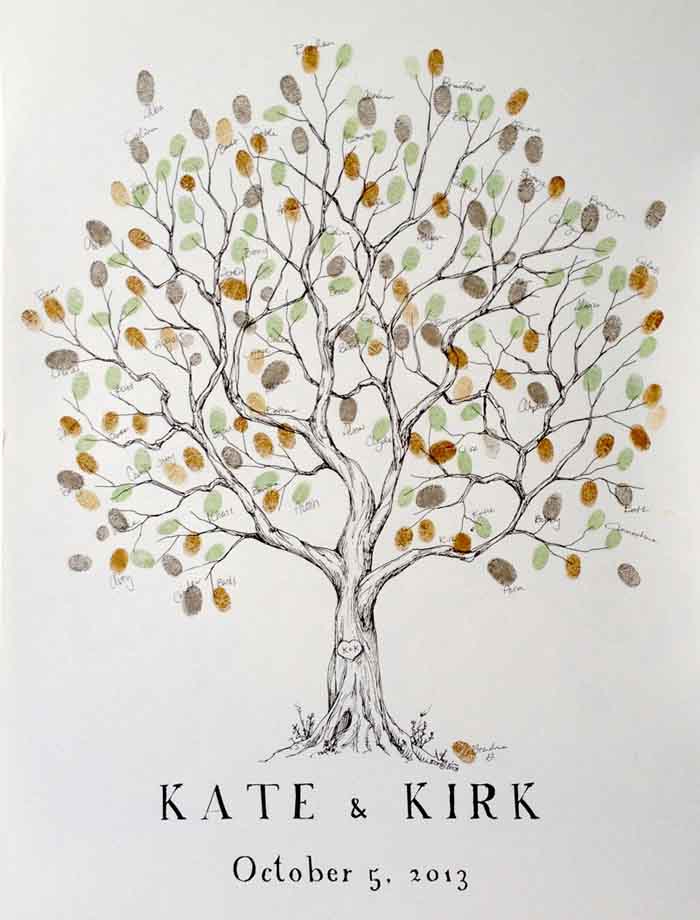 A fingerprint tree is a drawing or painting of a tree which is then completed on your wedding day when your guests add their fingerprint to the tips of the branches. This is a visually beautiful way to remember everyone that attended your wedding, and it will look great on your wall too! Just remember, you'll need to provide ink for your guests to dip their fingers in and a cloth for them to wipe their hands afterwards!
Rock solid advice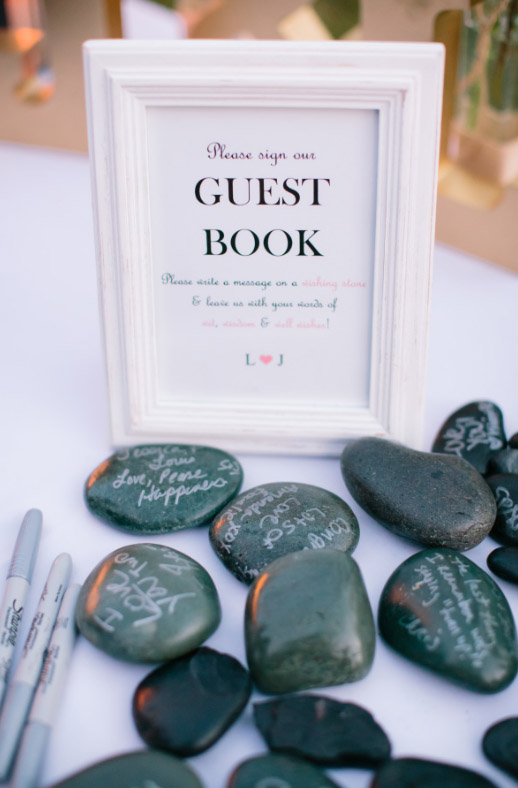 Collect some precious stones or rocks, or maybe crystals if your prefer, and put them on a table at your wedding with a texta and jar. Your guest can write their messages/advice on the stones and you can keep them as a memento or put them on display in a vase or jar.
A memento box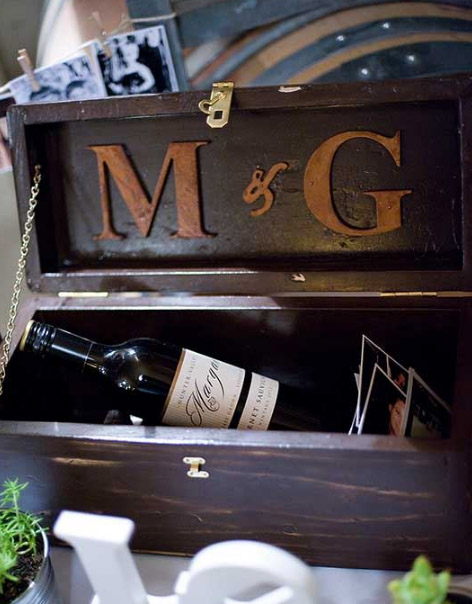 Print out some special photos of you and your future-spouse and put them in a box. On your wedding day encourage your guests to write their messages on the back of the photos. You can even include a bottle of wine so that when you and your spouse open the box to read your messages together you can enjoy a glass of red at the same time.
A photo booth album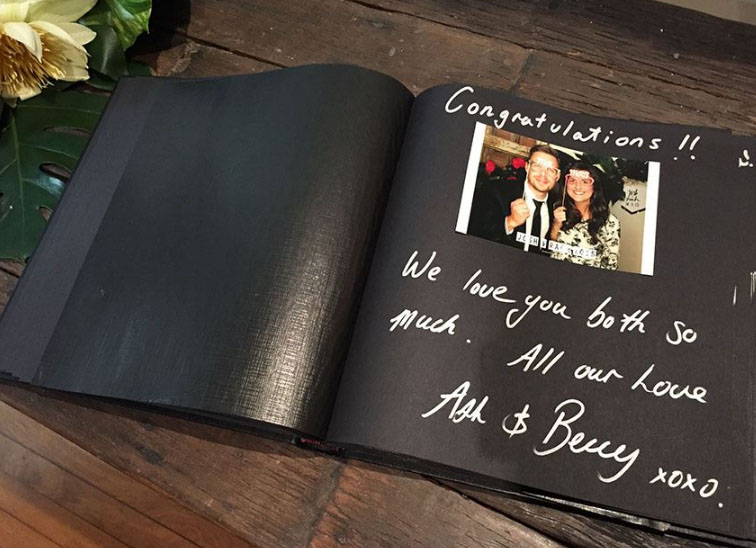 If you're booking a photo booth for your wedding, bring along a photo album and coloured pen and encourage your guests to place their best photo booth image in the album, along with their messages.
A wishing well of words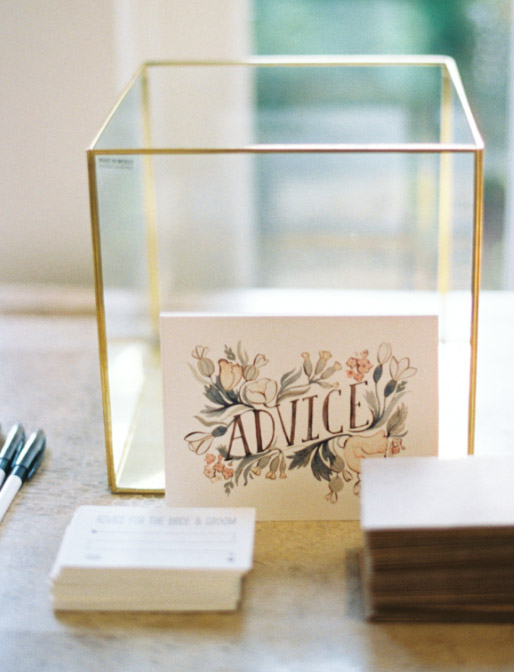 Instead of a cash wishing well, have a wishing well for all your guests' advice and messages. Your wishing well can be any object from a letterbox to a jar or suitcase, and during your wedding, friends and family can drop small notes and words of wisdom for you to take home and read after the big day.
A Puzzle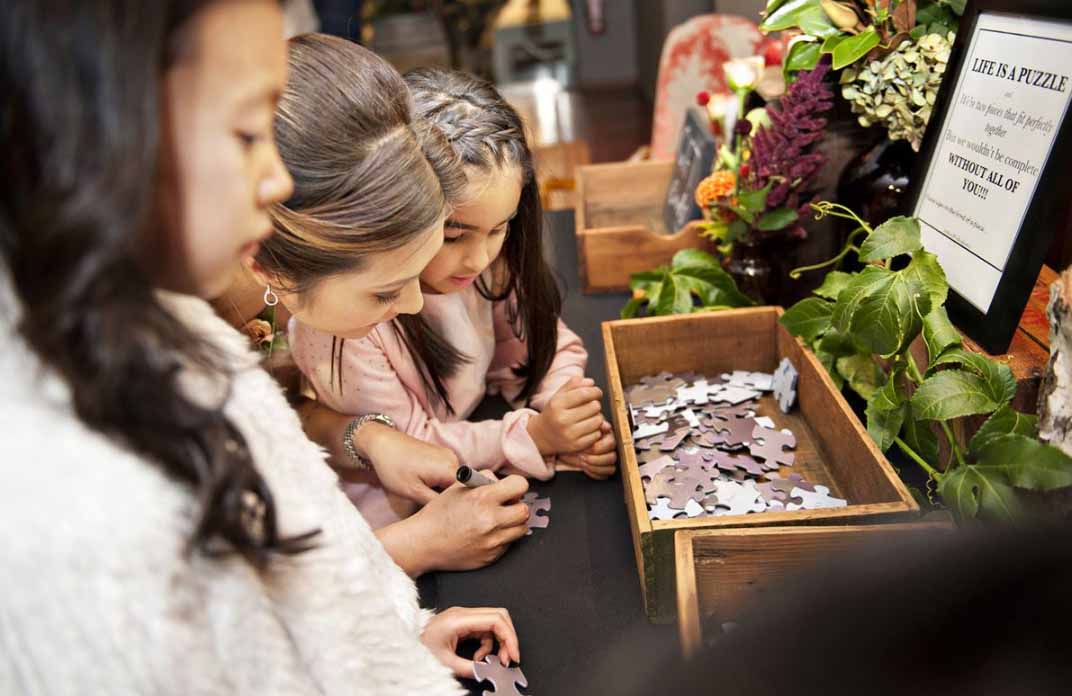 Have your guests write each of their messages on the back of a puzzle piece. Not only is it a cute and compact way of storing all the kind words from your loved ones, but it's a fun way to frequently reminisce about your wedding day with your new spouse.
A Jenga game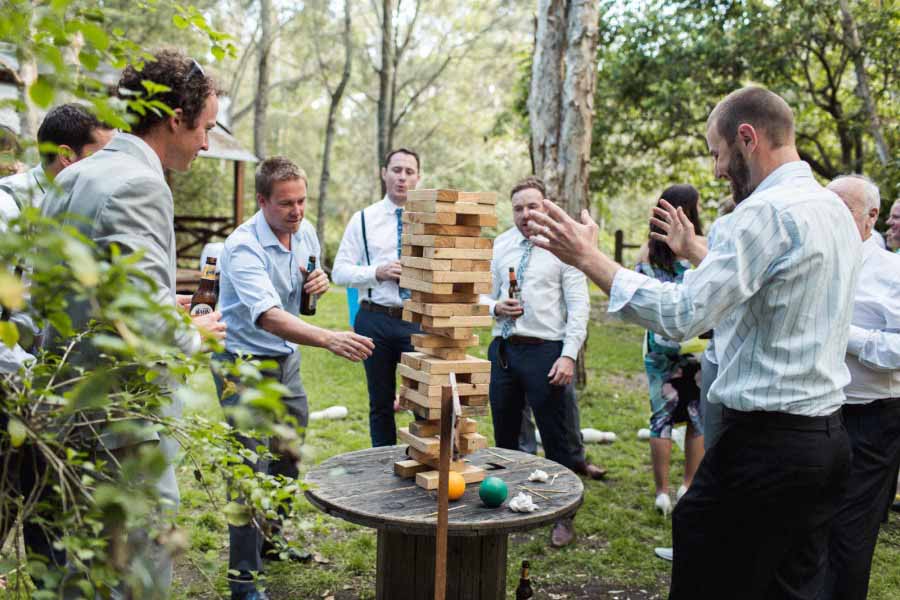 A giant game of Jenga is not only a clever way to collect your guests' messages, but it will also keep them entertained too! However, the best part is that after the big day is all over, you can enjoy your giant game of Jenga for years to come and read all your special messages each time you play!