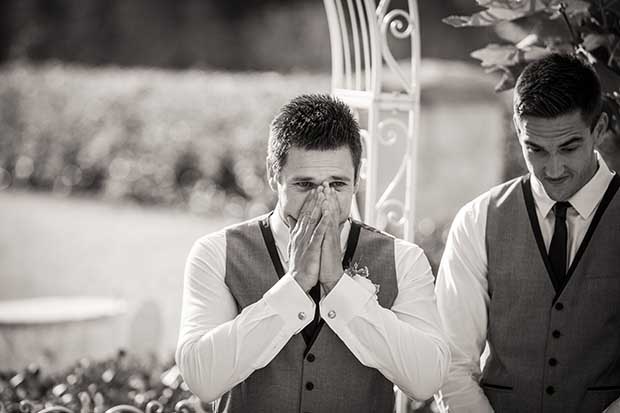 Playing the role of best man at a wedding is much more than just ordering the beers at the buck's night. With it comes great responsibility and a whole host of other aspects that you probably never thought of. Here are 10 things nobody tells you about being a best man.
Your jaw will hurt
A wedding is a joyous occasion but you may not be prepared for the pain that might come with it. Prepare to smile so much throughout the day that your jaw will hurt! You'll smile so many times (even if you try not to) that a certain pain on your gums, cheeks, or both with gather pace. The solution is simple though. Grin and bear it!
Learn how to say 'yes'
Of course you'll help where you can. Of course you'll go that extra mile. But as the big day gets closer, there will be certain requests which may stretch your beautiful friendship. Just learn how to say 'yes' – even if it's a big job like organising the wedding transport. Trust me; it's easier in the long run!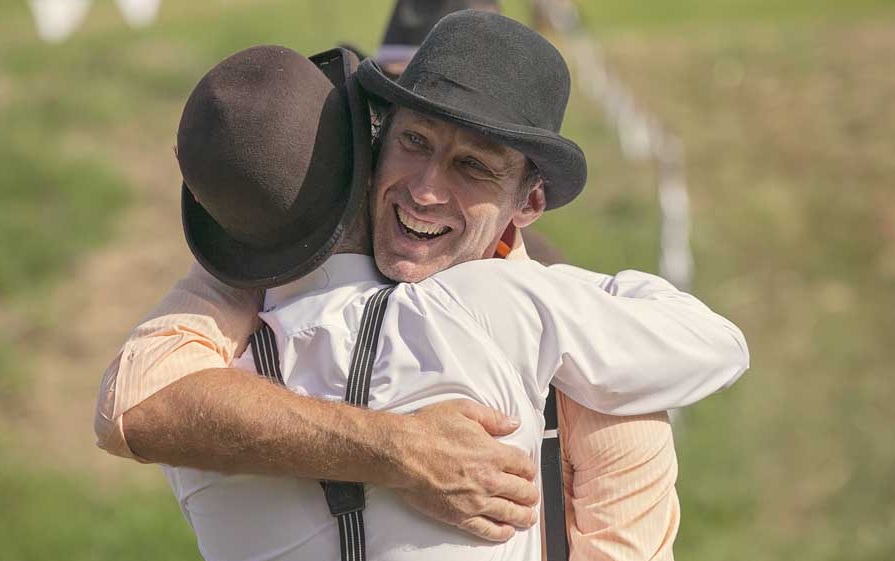 You'll become a therapist
The illusion that men never show their emotions is of course complete balderdash. Be prepared for the tough and rugged groom to open up about how happy he is, how frightened, how proud and excited he is becoming as the wedding draws nearer. Be prepared to slip on the white coat and help the groom through his latest crisis.
[ew-supplier-carousel]
It's a great responsibility
Taking on the role of best man is a big responsibility. You're in charge of the groom. You're responsible for how he looks, that he arrives on time and is in good health and condition. If the groom is late, drunk or wearing odd socks, it's all down to you! Understand and own this responsibility.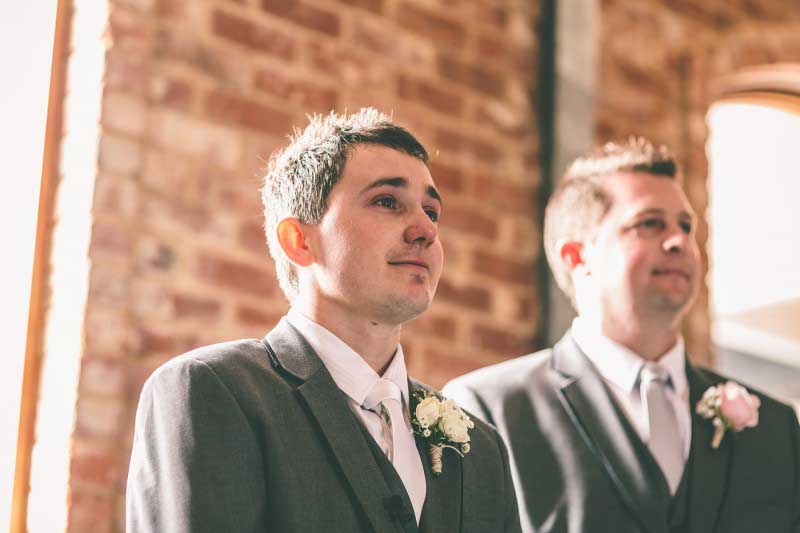 Practice makes perfect
Practice, practice, practice. You have to make a speech. It's an important speech. Do not wing it. Write it out. Read it aloud. Rehearse in front of a mirror. Keep it shortish. Avoid embarrassing and in-jokes. Think of the audience. Don't spoil the groom's day by blowing it!
This article gives a more in depth look at how to prepare a best man's speech.
Emotions can sneak up on you
Even if you have nerves of steel, you'll still feel nerves on the big day. You may feel comforted by knowing that you're not the main main, but once you stand up at the reception and the room falls quiet, you are the star for that moment.  Even though you're well prepared and well rehearsed, it's normal to feel nerves and emotion. The best thing to do is prepare as best as possible, take a few slow, deep breaths and go for it.
Know your surroundings
You don't want to feel lost or uncertain. You have enough on your plate to have the added worry of not knowing where to stand or the best way to get to the reception venue from the ceremony venue. If you're able to, visit the venues before hand and have a walk around. Familiarise yourself with the setup. Visit the change room, the toilet facilities, and the place where the car arrives. Where will you stand? Will the mic be on a stand? What sort of lighting will be used? Knowing your surroundings will help with your confidence.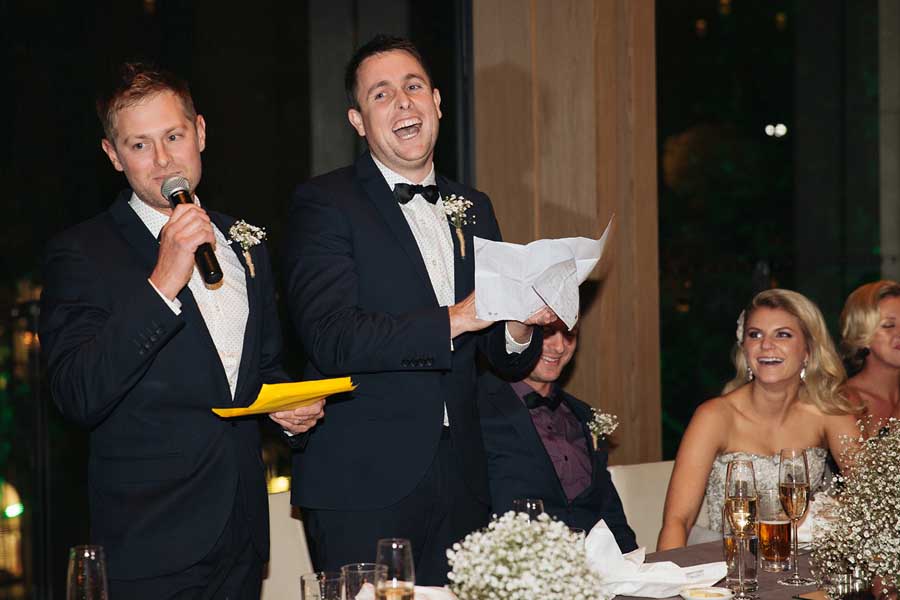 They aren't expecting a comedian
Don't try to be funny. If what you say is amusing and you get the guests to laugh, great. But unless you're a professional speaker or stand-up comedian, stick to the basics. Keep it simple and speak from the heart.
Know the players
Being the best man suggests you will know the groom and his family well. But make sure you get to know the bride's family as well. They may not feature in your speech, but being able to address them by name shows you are taking your role seriously and that you care. You'll probably make some great new friends in the process.
You're a VIP
Assuming nobody has told you this, be told now. You, as best man, are a VERY important person. Being chosen is something to be proud of. Take pride in your role and whatever else, you do, stay sober and enjoy yourself.
Planning your wedding? Find the best local wedding suppliers here.