Wedding hashtags are reaching fever pitch and the creativity of some couples is astounding. But if you have a wedding in 2017, you might want to learn more about Snapchat Geofilters, because they are the next social media craze poised to explode.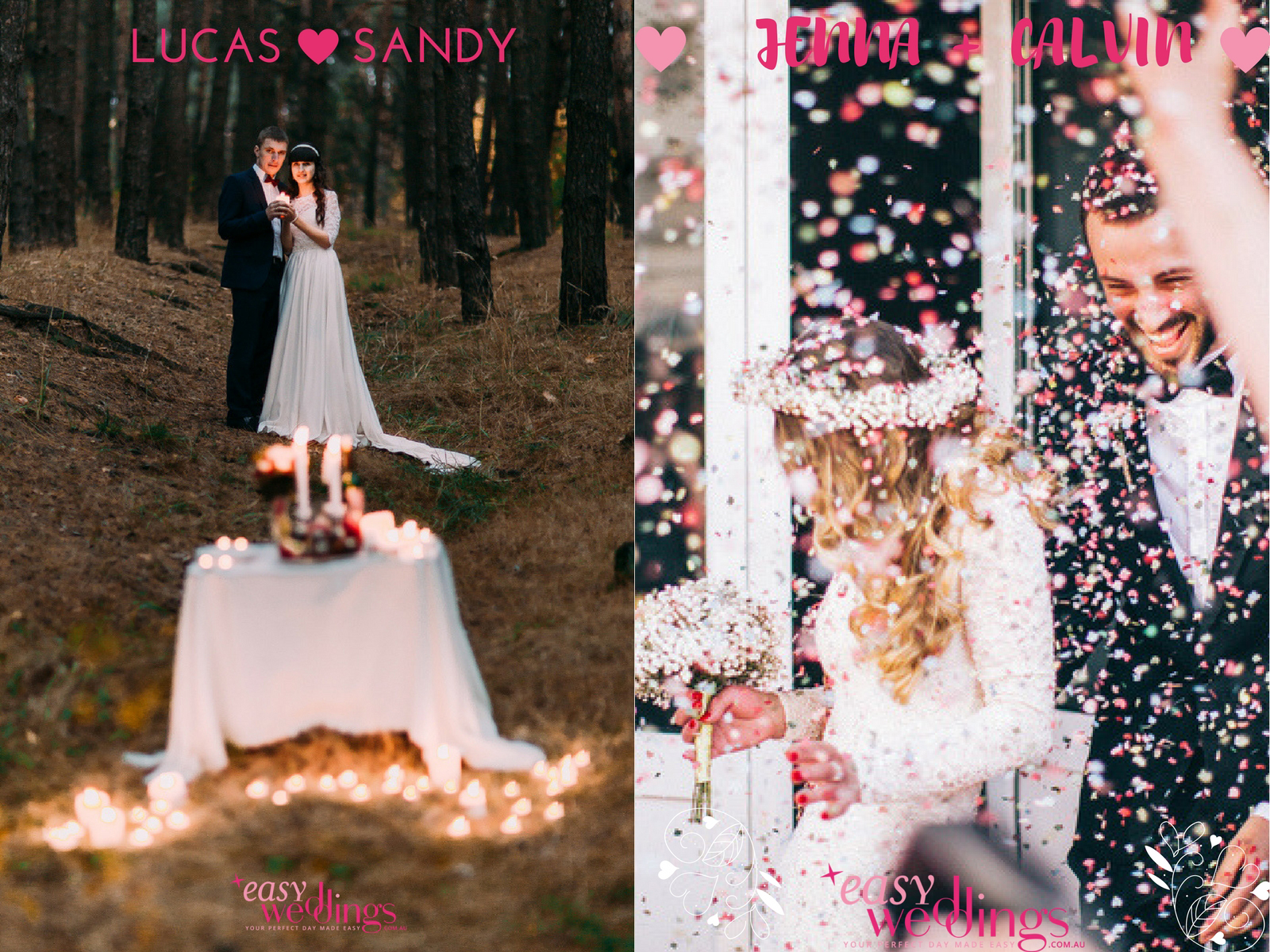 If you are hooked on Snapchat, this is the perfect way to add some extra charm to the photos your guests post of your big day.
Geofilters allow you to create personalised filters for your wedding that are only available at a set location. In this case, it would be your ceremony and/or reception venue.
Gold glittery hearts, beautiful doves holding banners or a custom design that captures the essence of you and your partner – the options are limitless.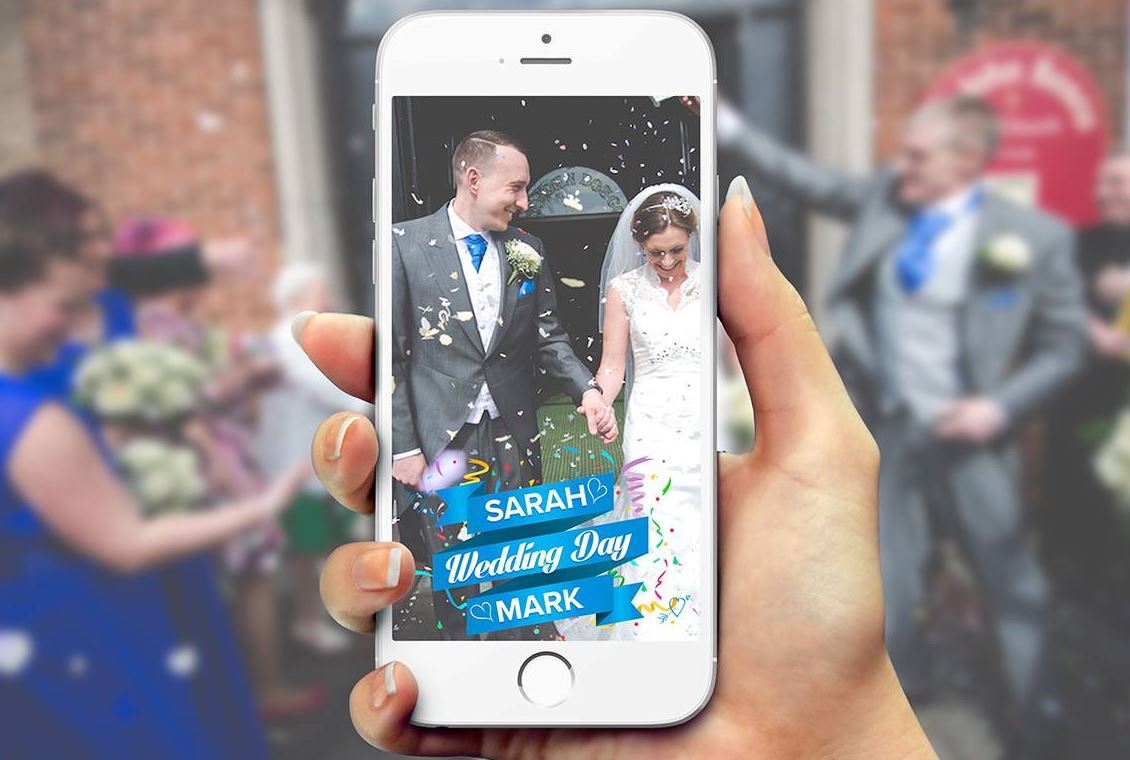 But, like most great things, there are some regulations. Snapchat needs to approve each proposed Geofilter design to ensure there are no trademarked images, website URLs, phone numbers, usernames or pictures of people in the filter image.
Designs also need to have a transparent background and only cover a small percentage of the screen to allow for the photos being posted to be easily seen.
You can take the bull by the horns and jump onto Snapchat and check out their templates to personalise one for your wedding, or you can employ the services of a graphic designer to create a bespoke filter for you.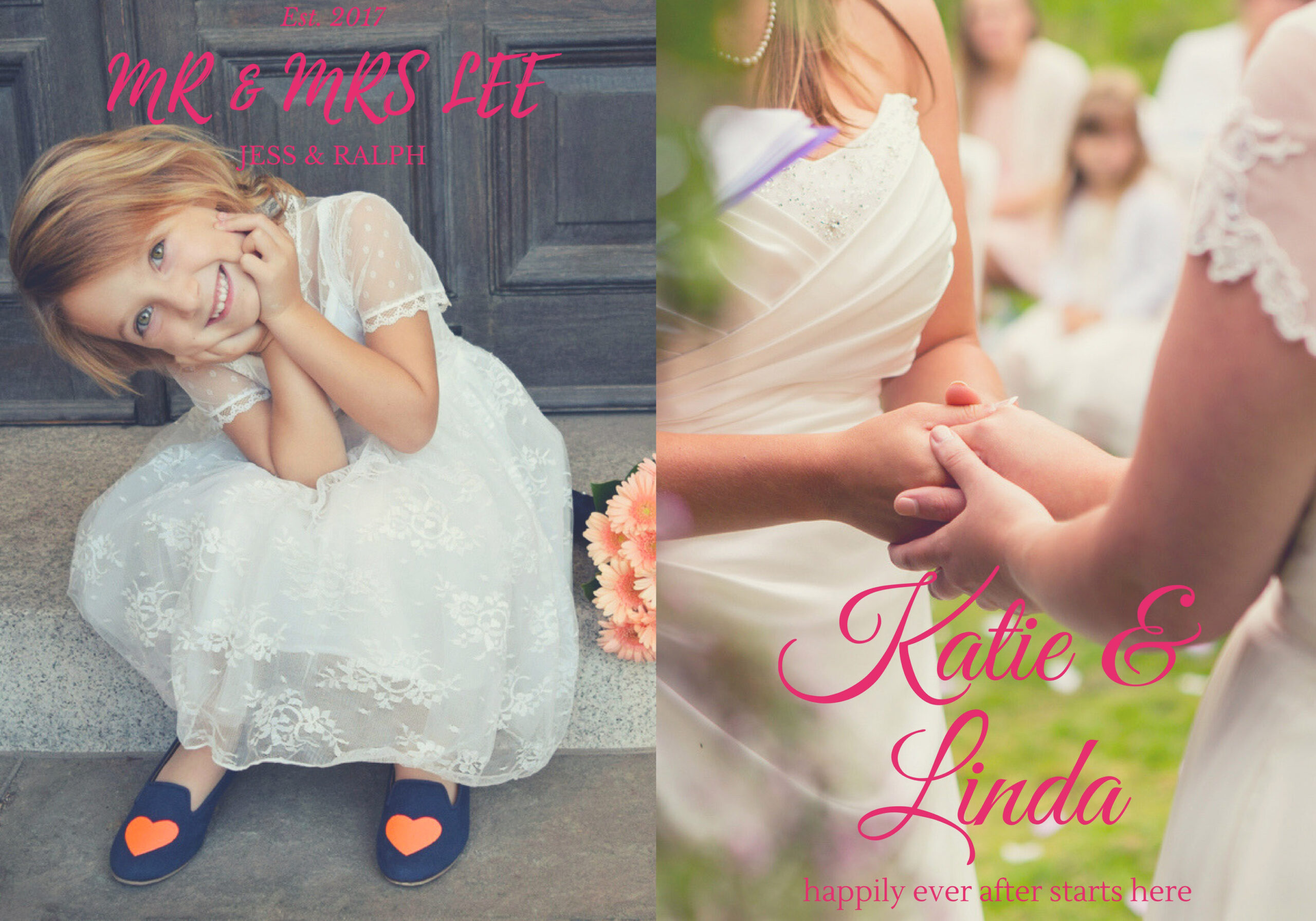 Once you have your design ready, you submit it to Snapchat for approval. If you are DIYing a Geofilter, you might benefit from checking out video tutorials on YouTube to ensure you go through the process correctly, but a basic guideline of how this process works is:
Step 1 – Upload
Get onto Snapchat and upload your Geofilter design.
Step 2 – Select a window of time
Choose the amount of time you want to have the filter available. For weddings, it makes sense to base the availability around your ceremony and reception times as you do pay by the hour for this privilege. But if you have extra money in your wedding budget, you can extend this out to the entire day or even weekend. Geofilters can be live for just an hour or anywhere up to 30 days. Be sure to check the time zone that you are working with to make sure it aligns with the location of your venue.
Step 3 – Build a fence
No, you don't have to get over this one. The geographical area of a Geofilter is defined when you use the Snapchat tool to draw a "fence" to indicate where you wish to have your filter available (your wedding venue). It can be one building or an entire block. Just remember, the larger the area, the more you will need to be prepared to pay.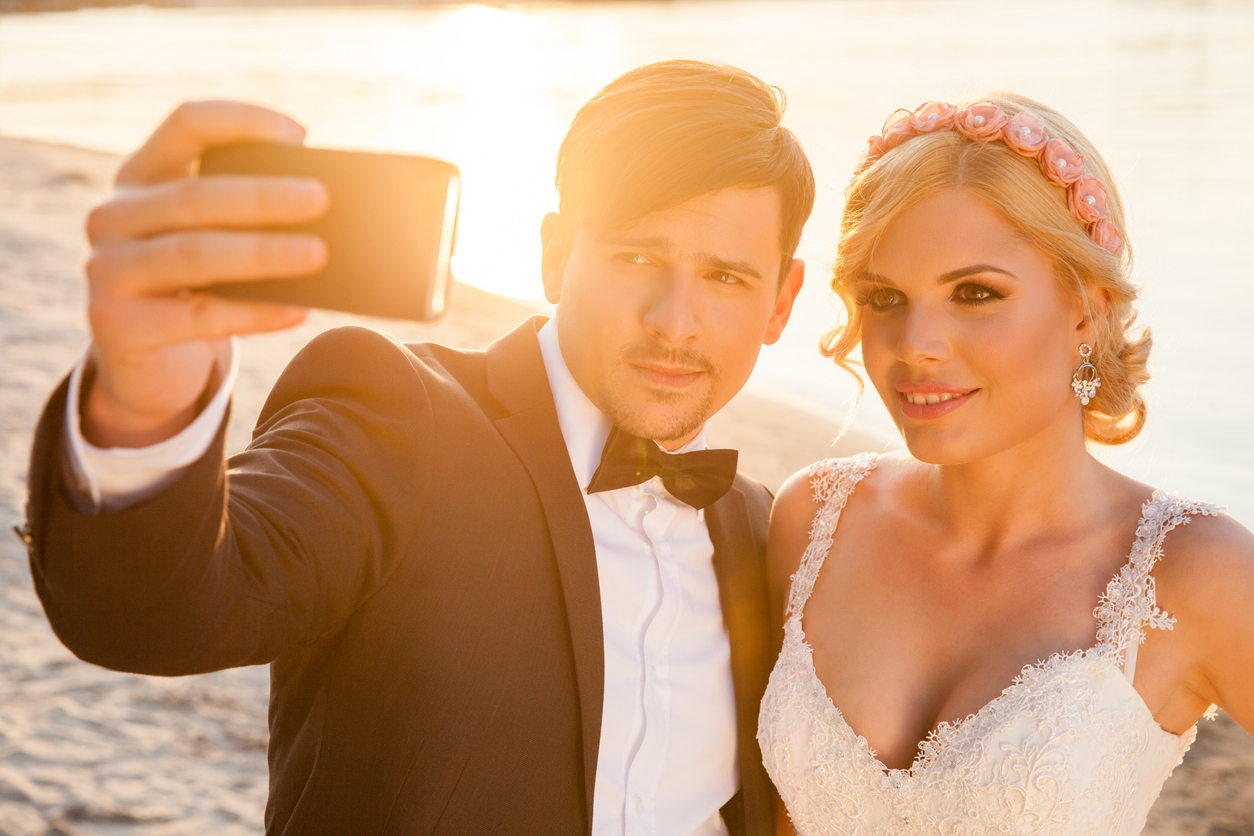 Step 4 – Check the price
When you have determined the size of the area and how long you want to access the Geofilter for, Snapchat will estimate the price for you. If you fall off your chair, don't despair as you can go back and tweak these factors until the price is suitable for your wedding budget. Prices are charged in US dollars, so have an electronic currency converter open in a separate window to check what you will be paying in Australian dollars.
Step 5 – Pay to complete application
Once you have found the right balance and are happy with the price, enter your payment details and the filter will be sent in for approval. You will only be charged if your design is approved.
Step 6 – Swipe away
Designs can be available within 24 hours of being approved, but will remain on hold if you specified a future activation date. Now, all you have to do is inform your guests on your wedding website (and with signage on the day) about the Geofilter and enjoy swiping through the beautifully-framed photos and videos posted by guests after your big day.