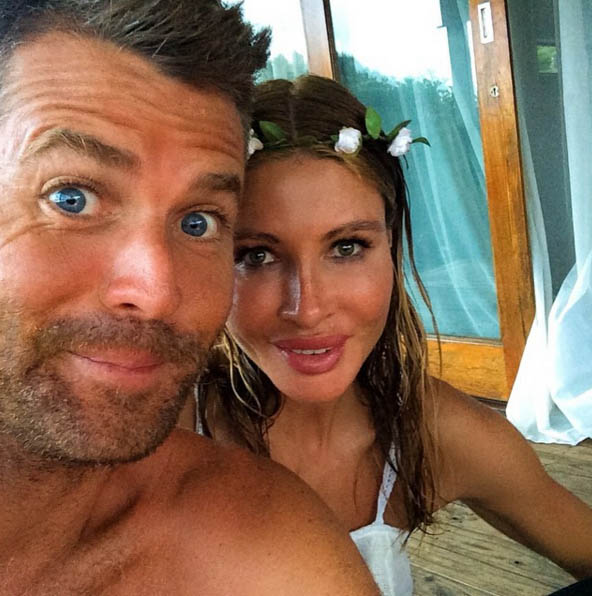 My Kitchen Rules judge Pete Evans has married his partner of four-years Nicola Robinson, in a 'magical' farm wedding, which included butterfly bridesmaids and a Paleo wedding cake.
Celebrity chef Pete, 41, and Kiwi model Nicola, 38,  have exchanged vows over the weekend at their farm in New South Wales, and the health food-loving pair have since confirmed their nuptials on social media. The Paleo advocates, who became engaged a year ago during a holiday in New York, left clues on their respective Instagram accounts with Nicola posting a photo of Pete adding the hashtag #husband.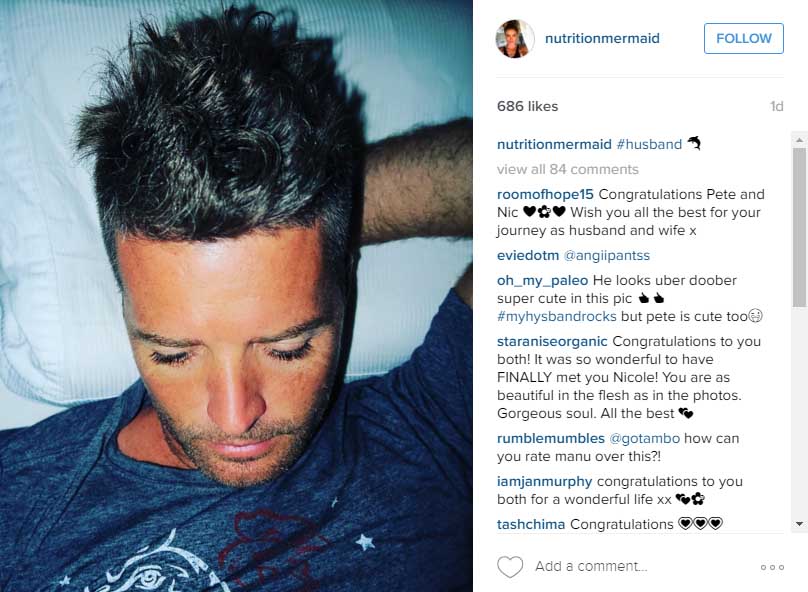 In line with their dietary preferences the couple had a Paleo wedding menu as well as a Paleo carrot-flavoured wedding cake. Pete and Nicola's intimate ceremony also included "butterfly bridesmaids and four-legged guests," with a picture of Nicola riding a horse in what appears to be her wedding dress, confirming that the wedding was indeed an animal-friendly affair.
Pete, who is well known for both his role as a celebrity judge on Channel 7's My Kitchen Rules TV show and his advocacy for the Paleo diet, credits Nicola as his inspiration for switching to the Paleo way of life. According to Pete's new business venture – a health and weight management program called The Paleo Way, a Paleo diet includes "whole unprocessed foods, leafy greens, fresh pesticide-free vegetables, nuts, fruits on occasion, grass-fed meat, pastured free-range poultry and wild-caught fish."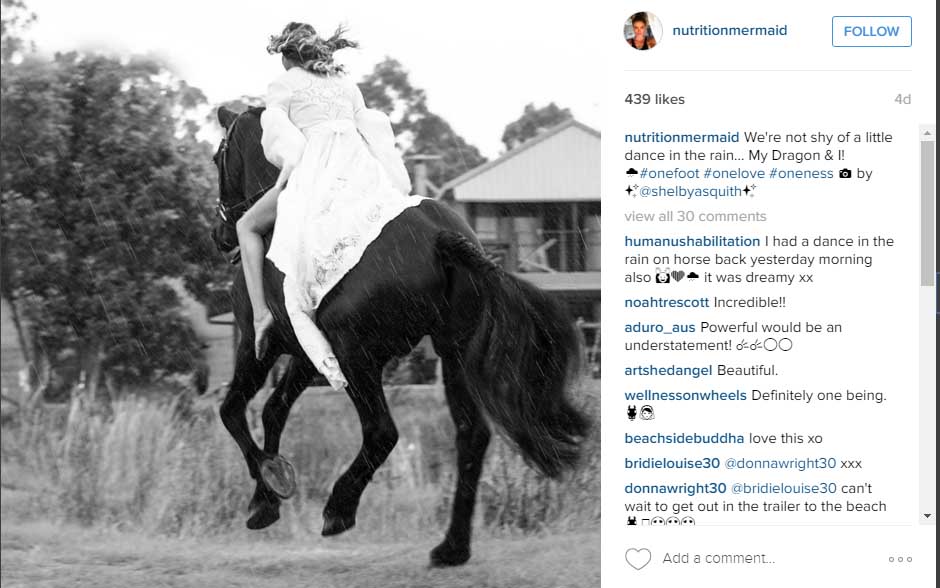 This will be Pete's second marriage as he was previously married to competitive skier Astrid Ellinger, who he shares two daughters with, 11-year-old Chilli, and seven-year-old Indii.