From an icy proposal to a blistering summer wedding, Rei Sak and Damon Troughton certainly brought the weather with them.
"Damon's [37] proposal was the most romantic thing he had ever done for me," says Rei, 34. "He knew how much I loved the snow so being winter still in England [where they were living at the time] he was waiting for the perfect day when it would snow."
Unfortunately, the soft ice never fell and their anniversary was fast approaching. "He thought he would create the perfect winter wonderland." says Rei. "He went and bought a snow machine and covered our whole back garden in snow!"
Fast forward to their garden wedding on January 10, 2014 in Melbourne, the sun was shining at its fullest. "It was a beautiful 38-degree day in the height of summer in Melbourne," explains Rei.
Fitting for their romantic theming, the day began with a traditional tea ceremony in the morning at the couple's home with their closest family and friends. This was followed by the ceremony and reception at Ripponlea Estate and Gardens in Elsternwick.
"We had anticipated that it was going to be quite a warm day, so we sourced some handmade paper fans from Etsy," says Rei. "They had different love quotes written on them that we had chosen – our guests loved these."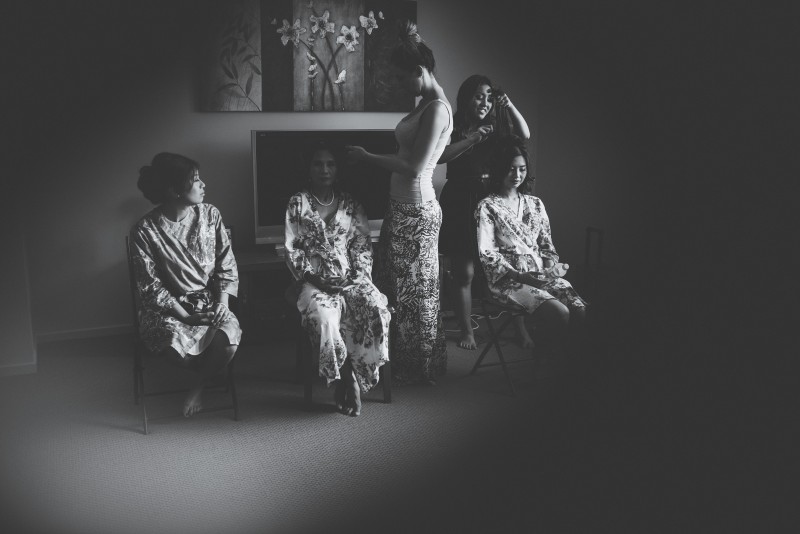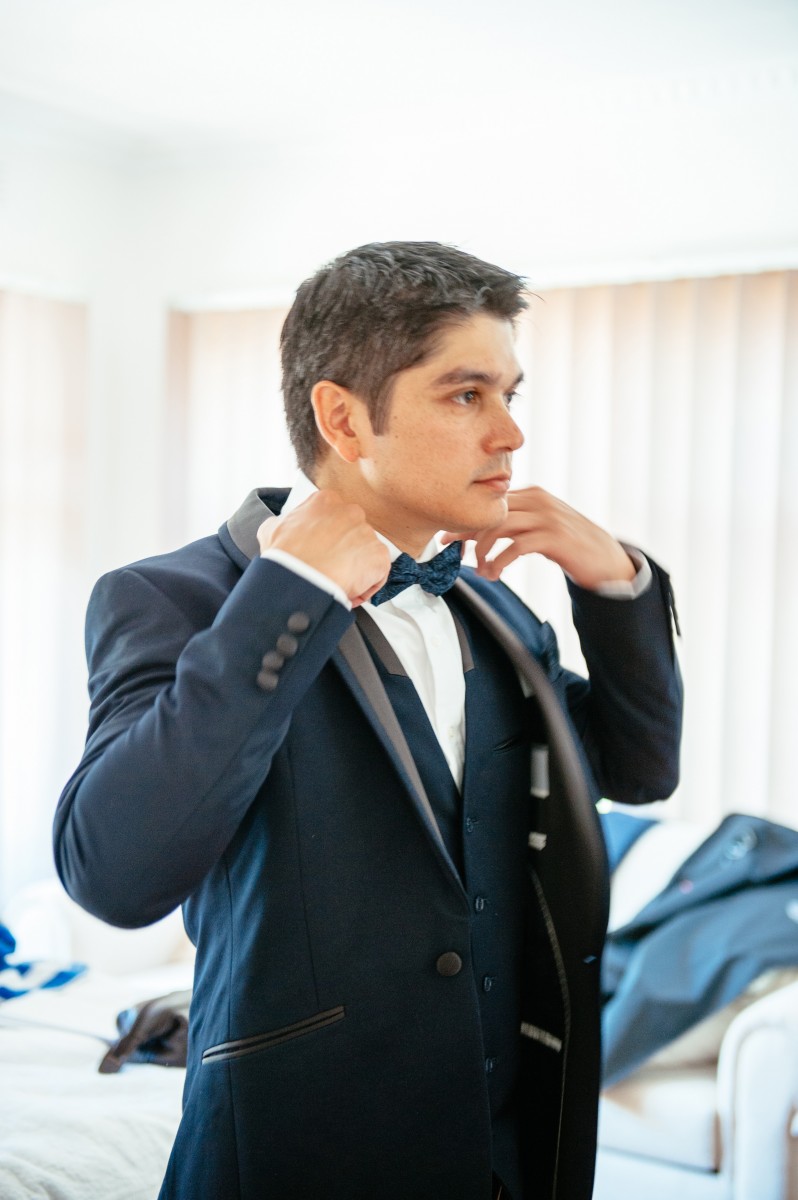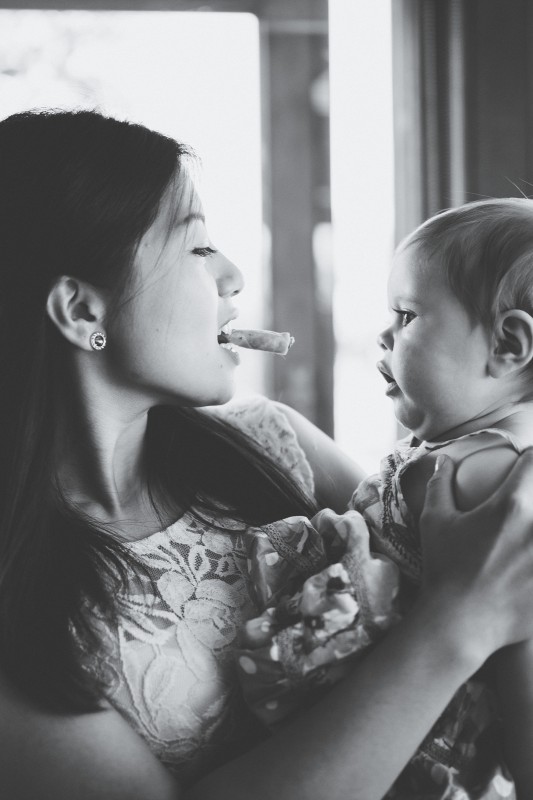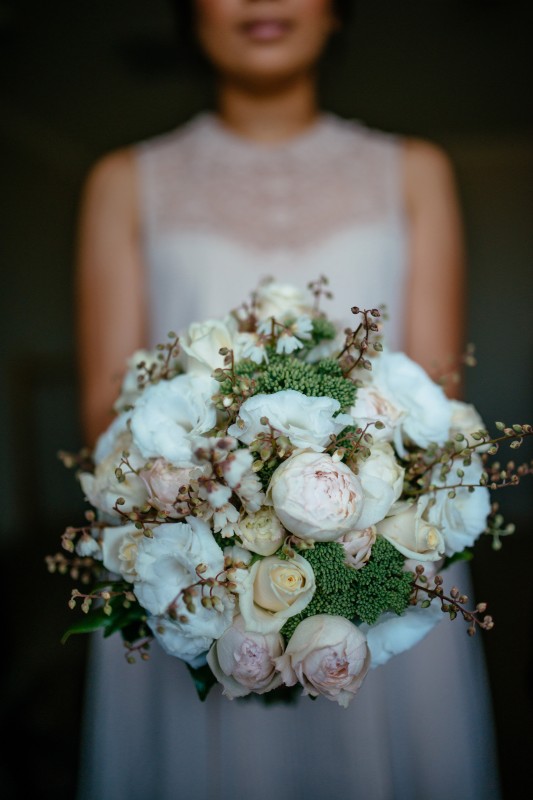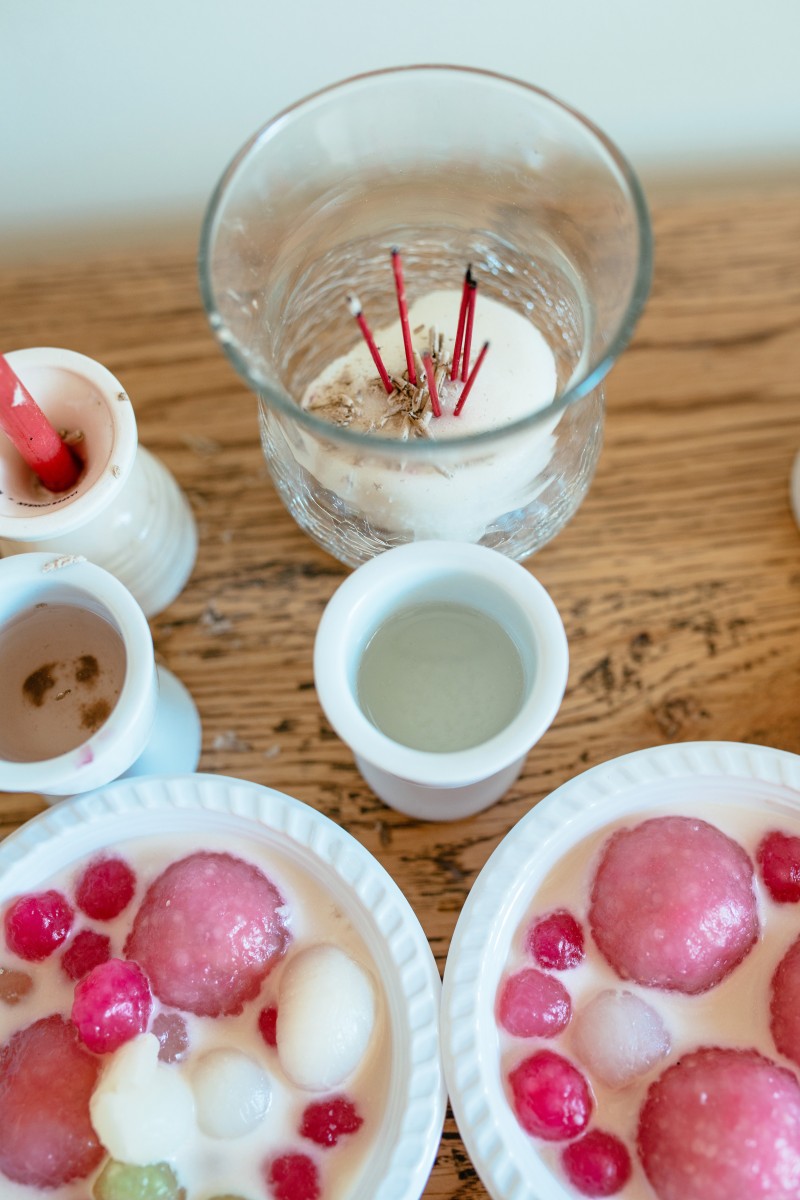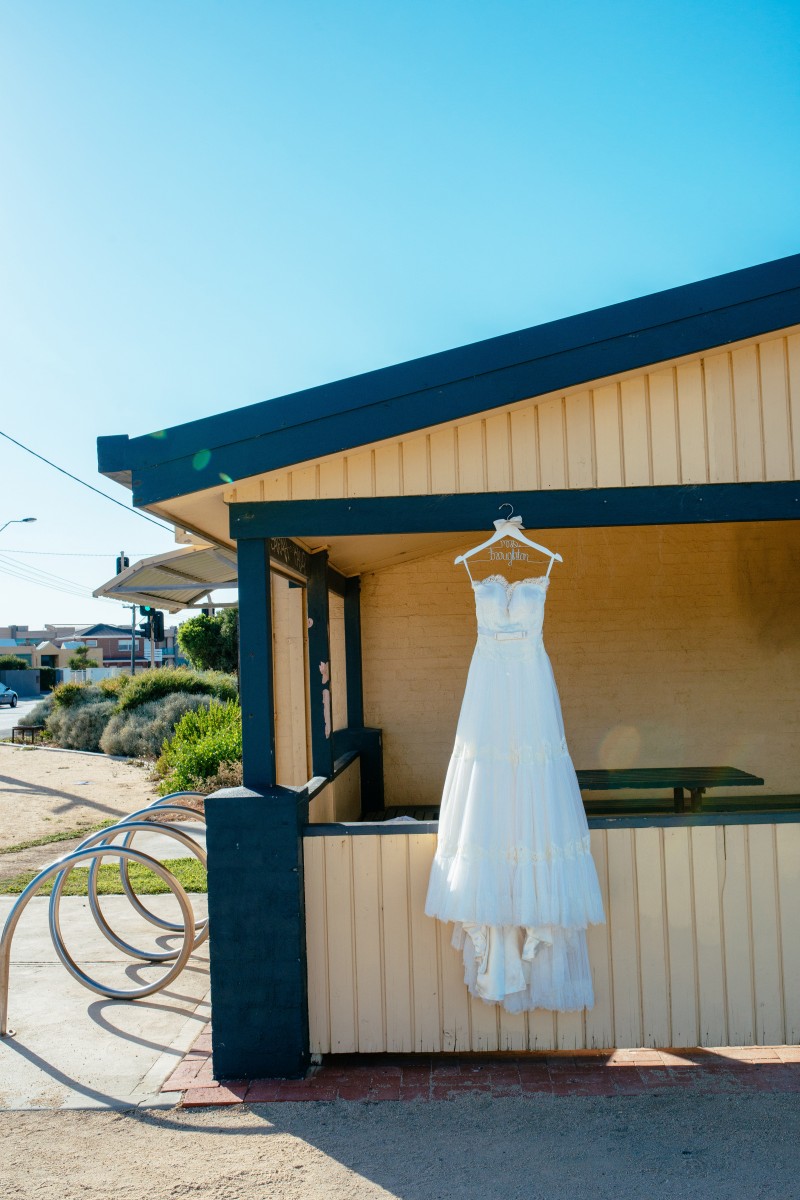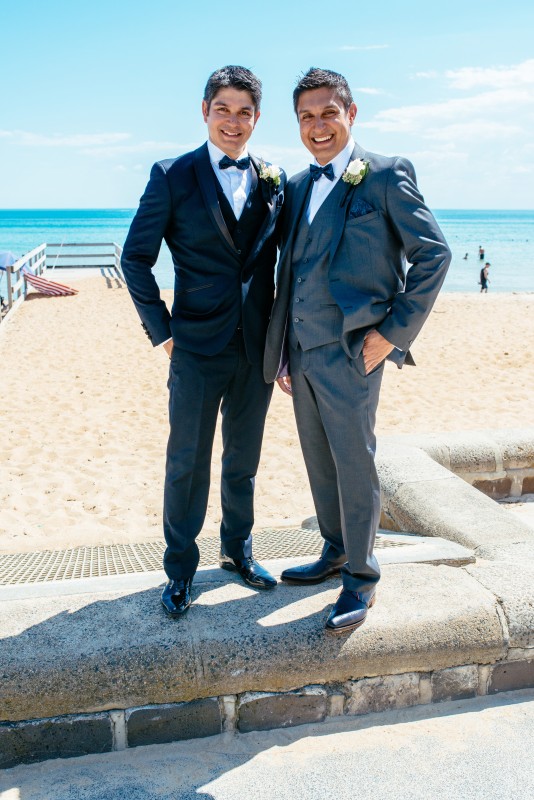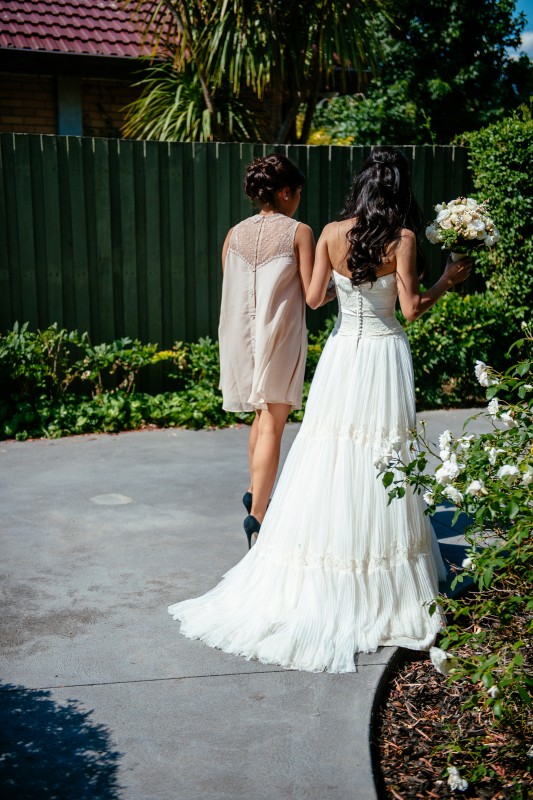 Rei's Baccini and Hill strapless gown was adorned with lace and had a bone corset.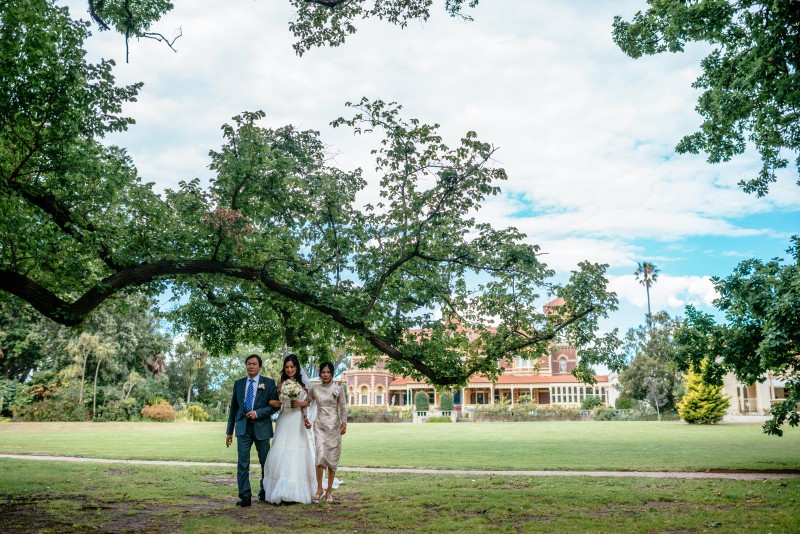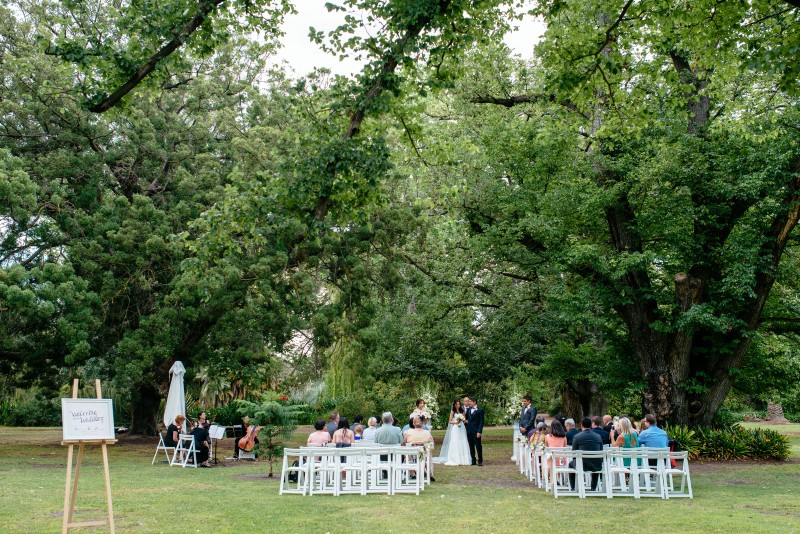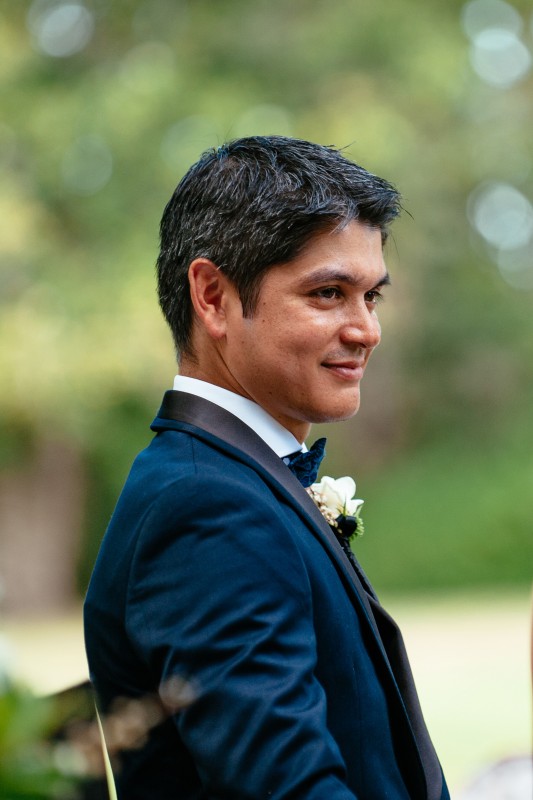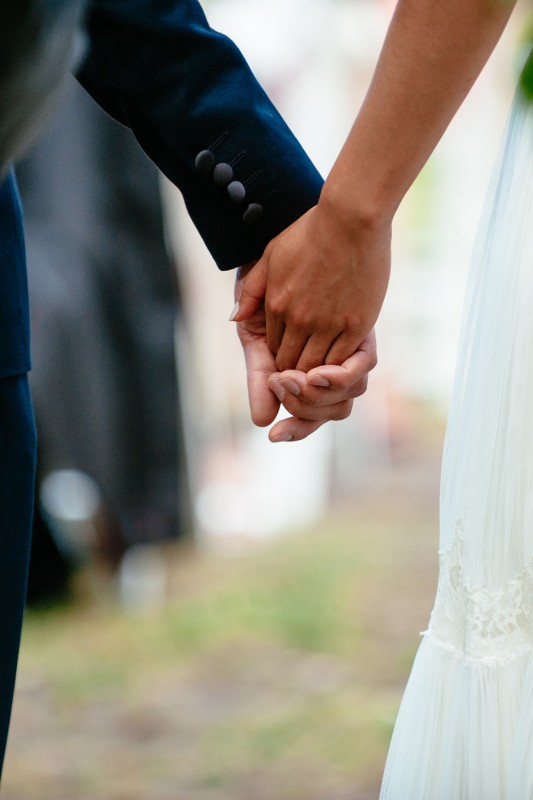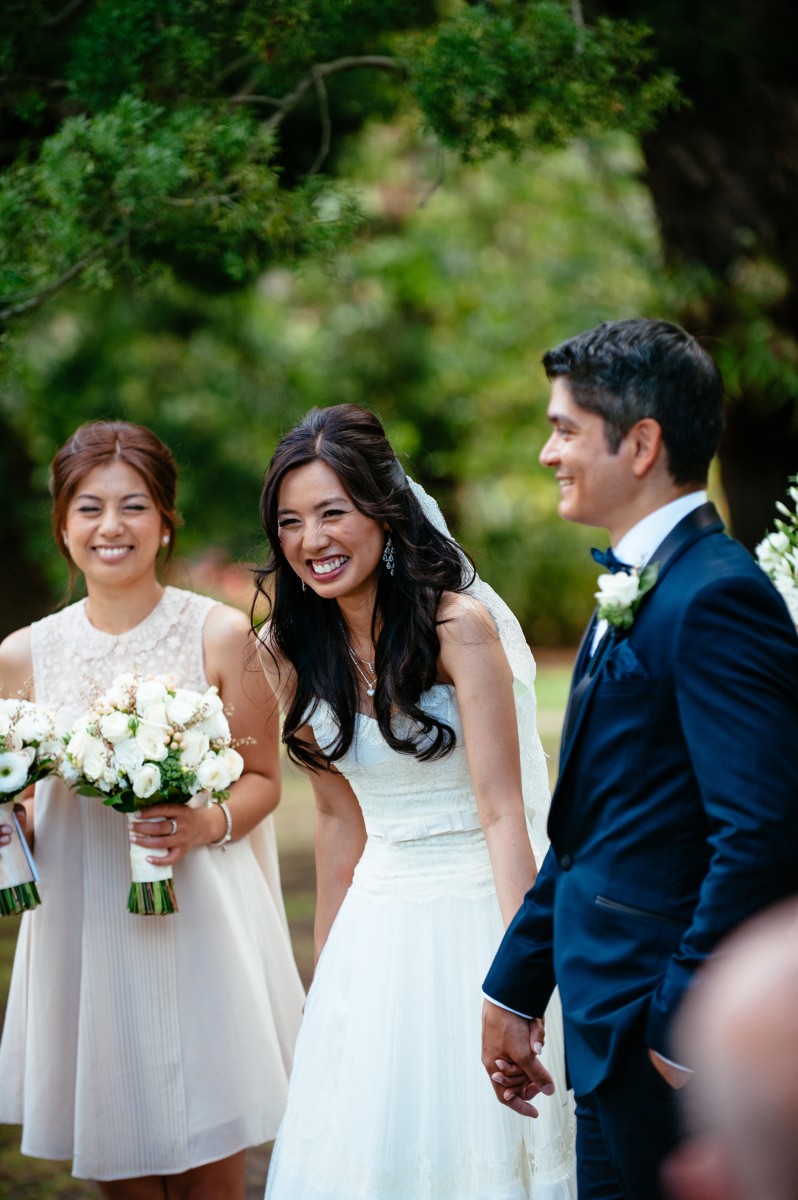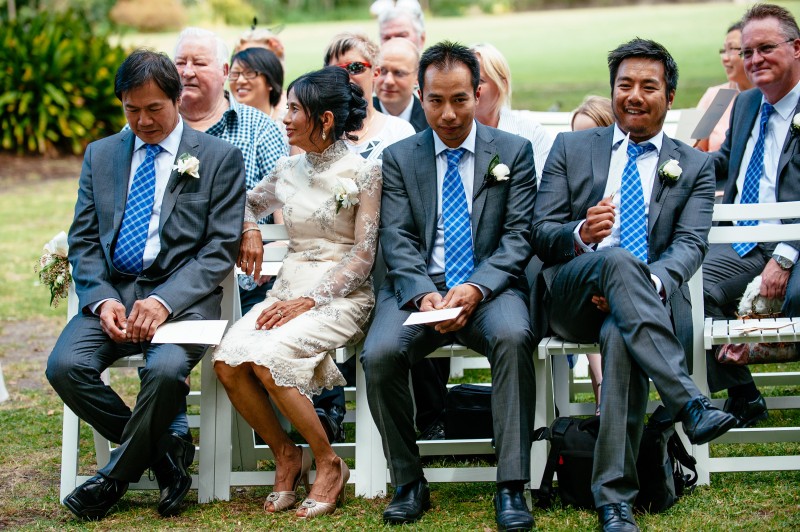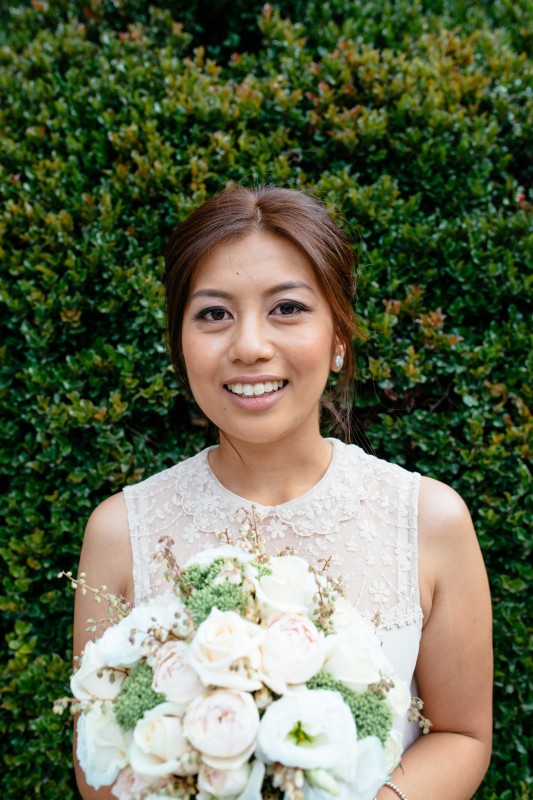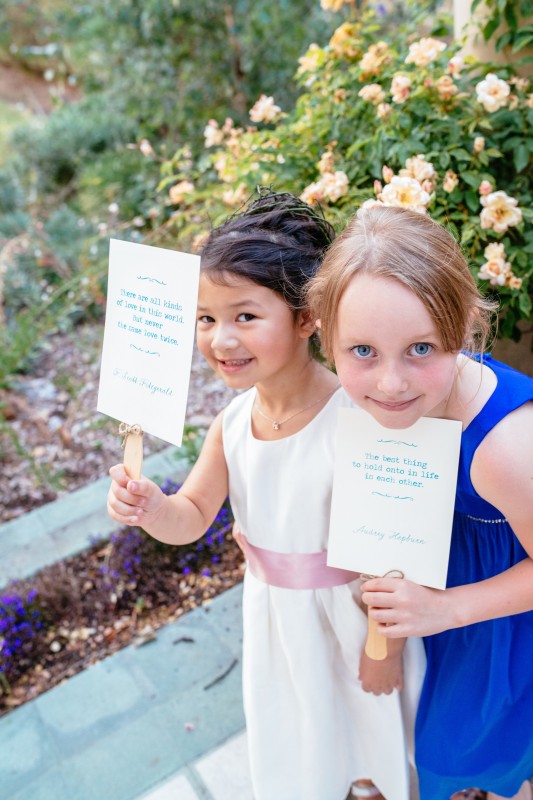 As well as personalised fans to keep guests cool, the pair had water bottles on hand.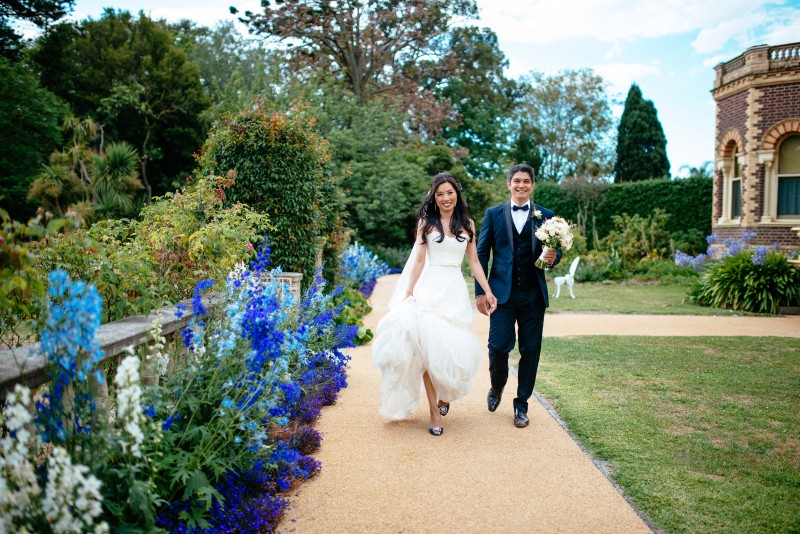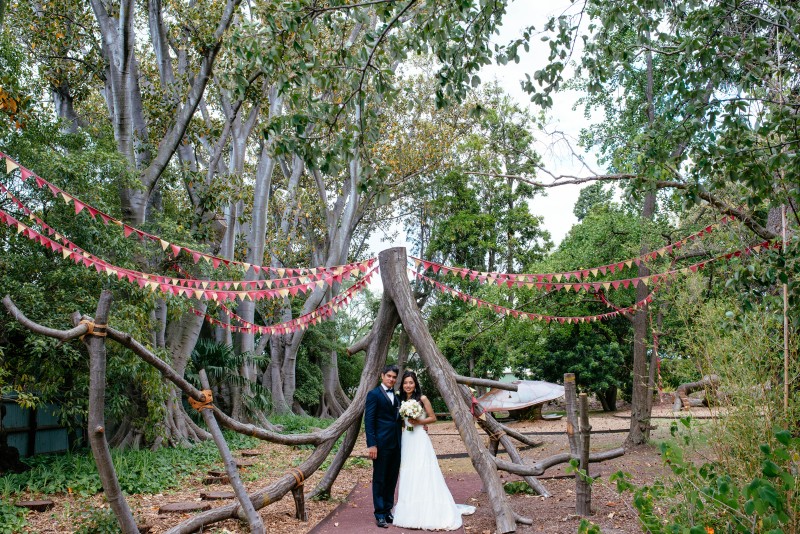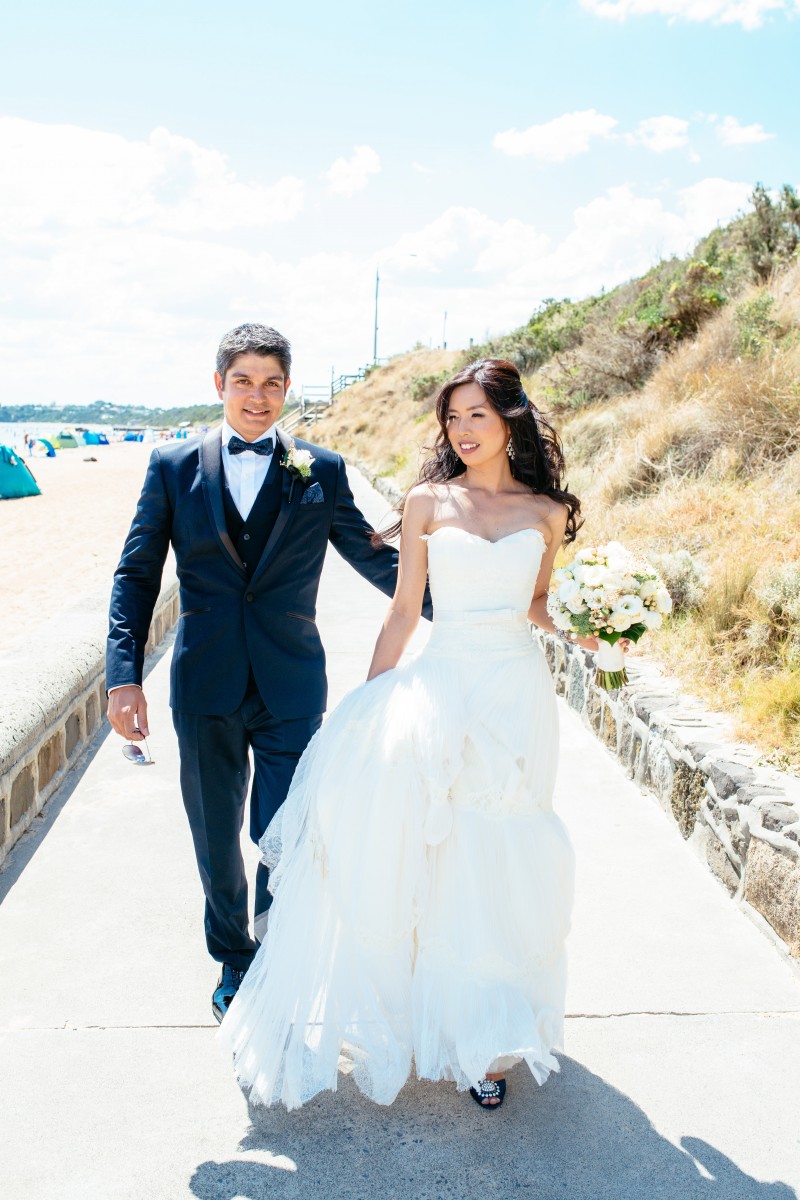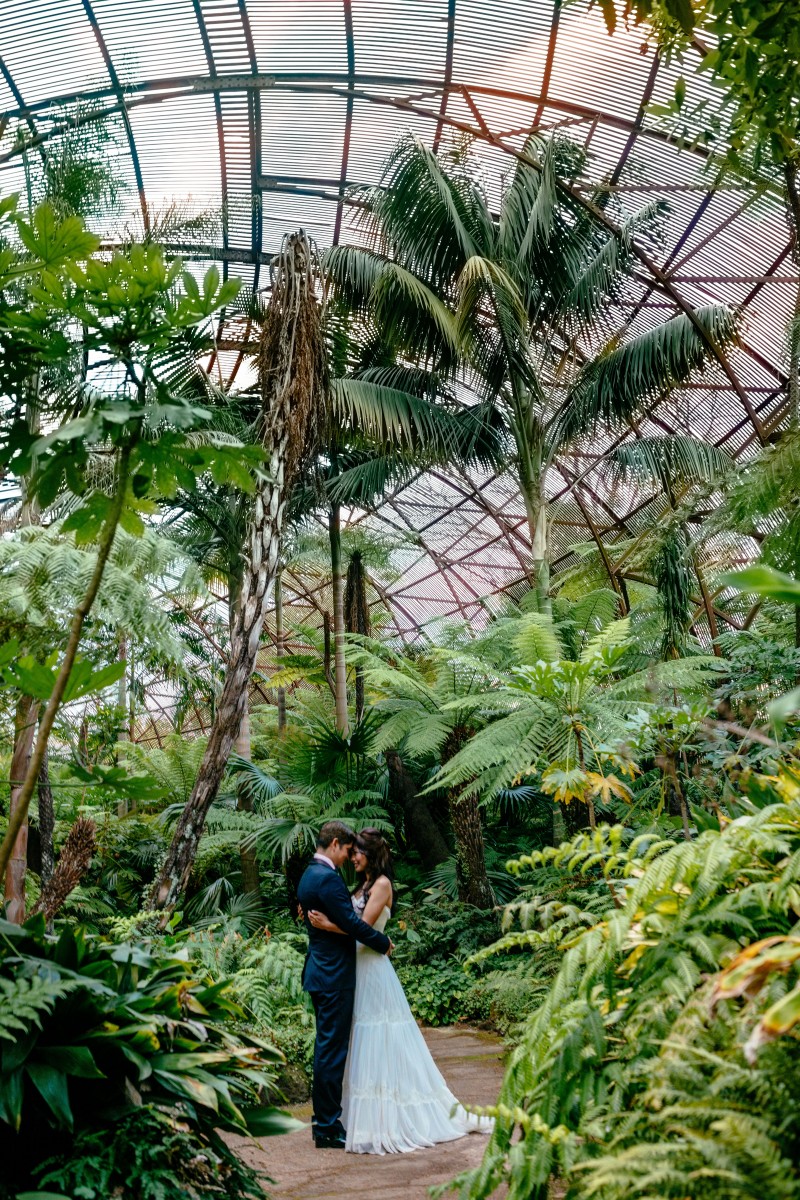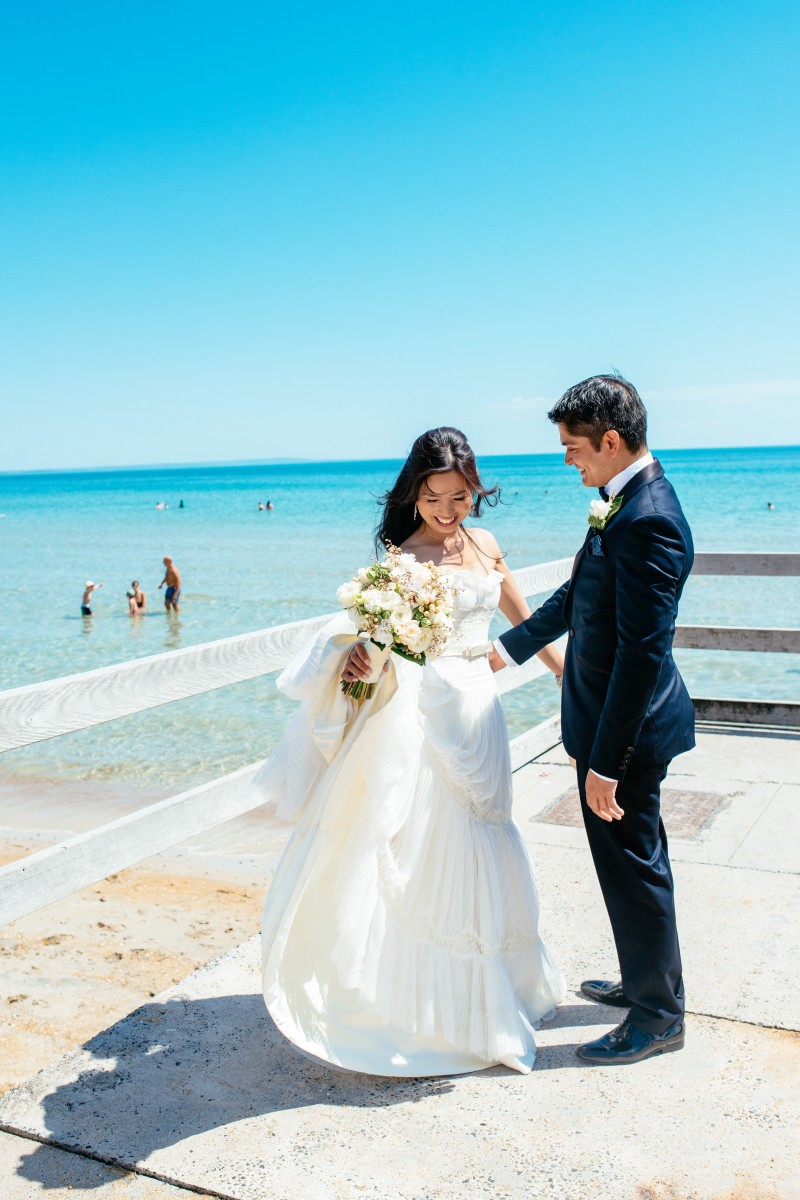 "The whole day was so magical, like a perfect summer's day. For us, it was all about celebrating our love for each other, with good food, surrounded by the people we adore," smiles Rei.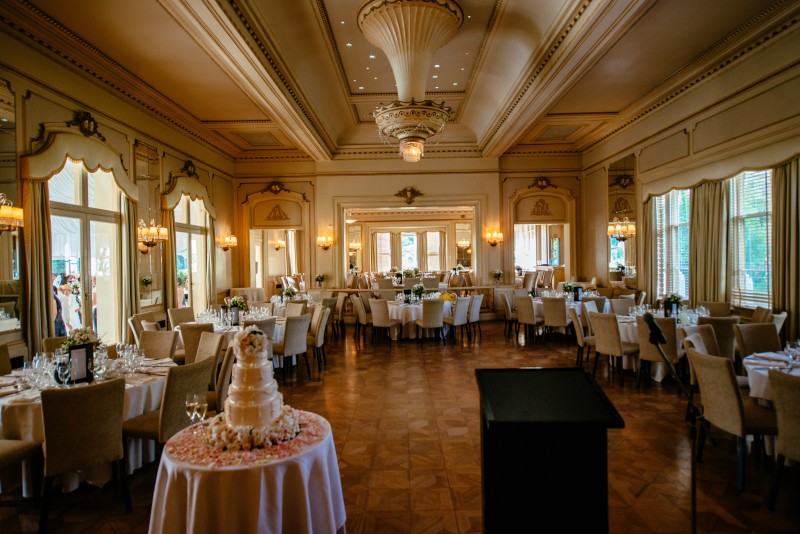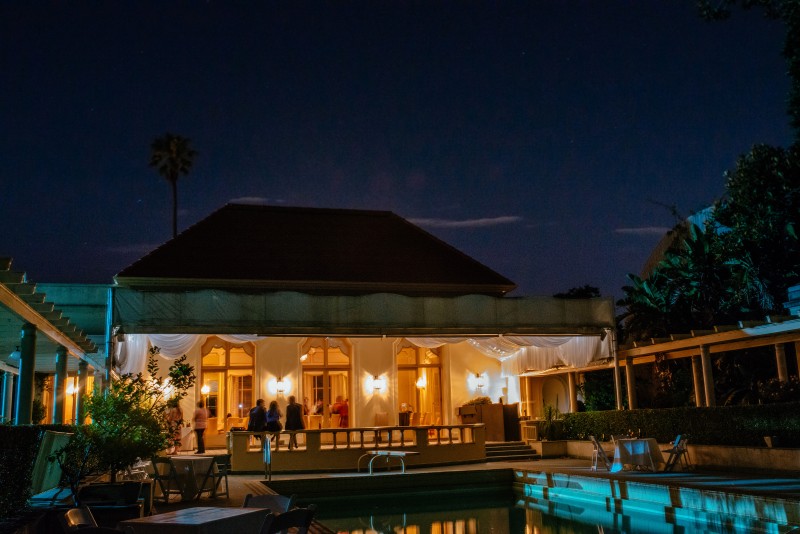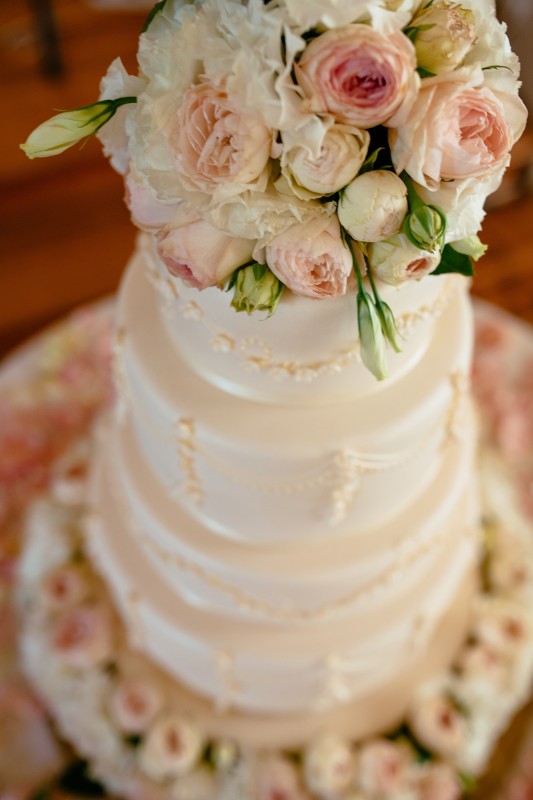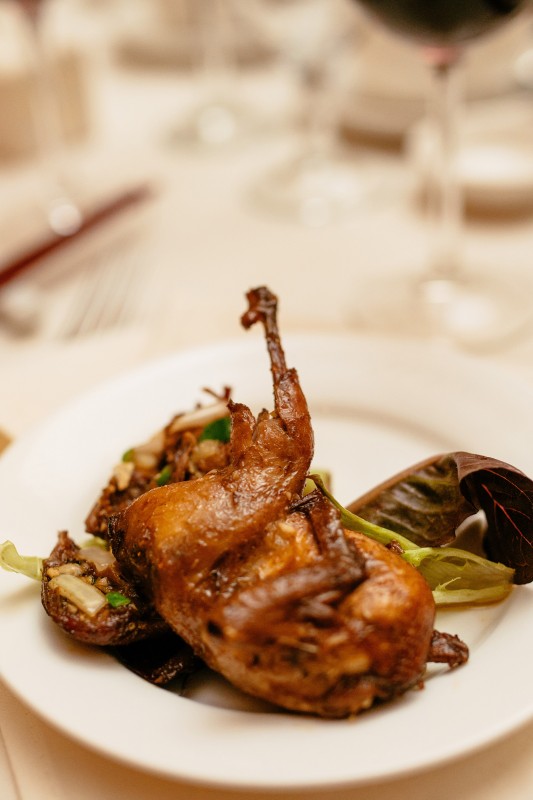 Taking inspiration from Kate Moss's wedding cake, Rei and Damon commissioned Nikos Cakes to recreate it (minus a couple of tiers).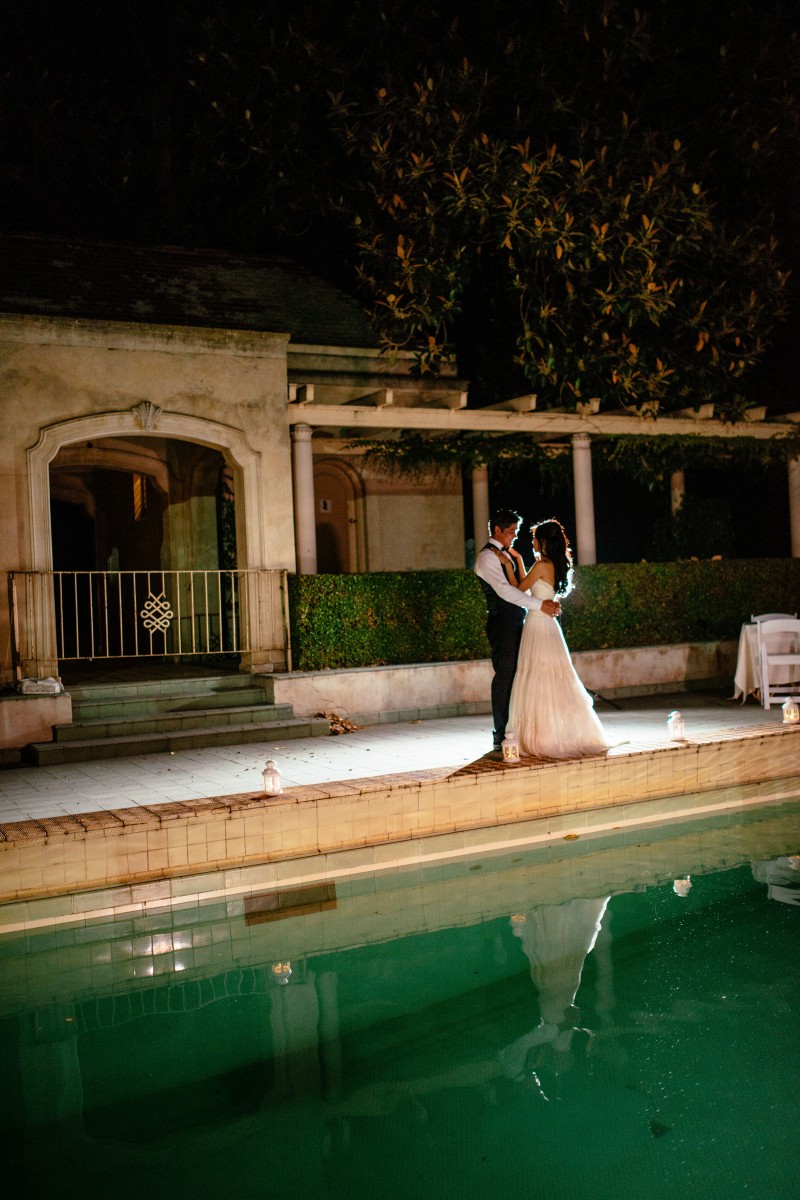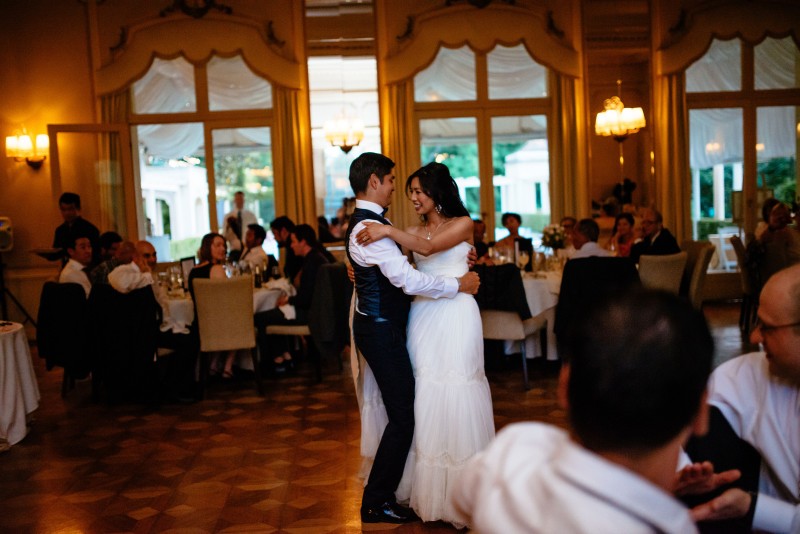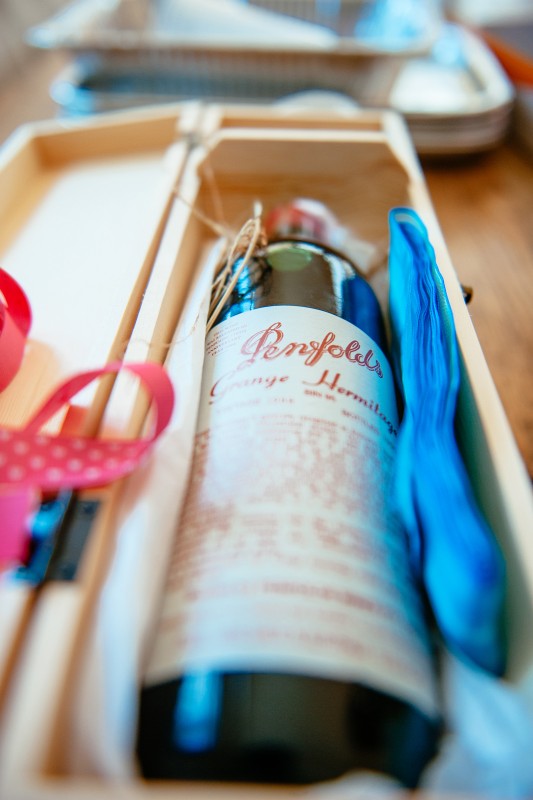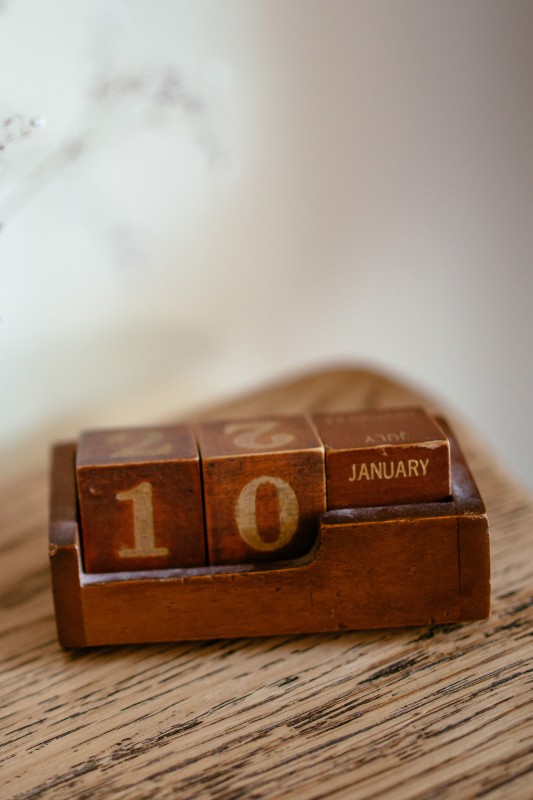 Images courtesy of Photos by Jessica.