Wedding tuxedos are a classic look that will make the groom, his best man and any ushers look handsome and sophisticated. Follow these three golden rules to make sure the male members of the wedding party look the part: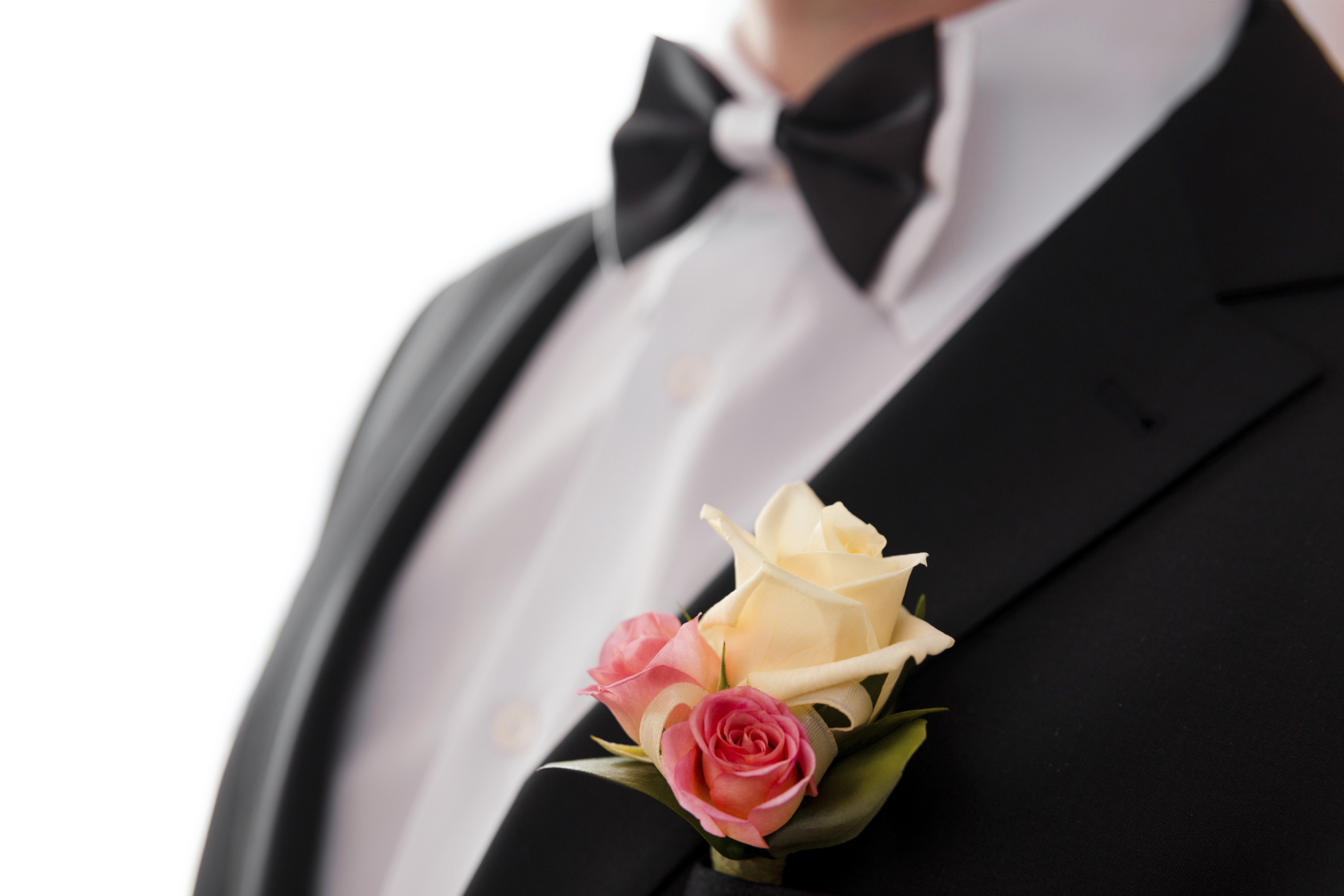 Make sure the tuxedo suits the groom's body shape
Tall slim grooms can get away with just about any style of tuxedo, but other shapes and sizes have to consider what they wear. Thin grooms can add bulk with a double breasted tuxedo with broad shoulders. Bulkier grooms can look sleek with a single breasted tuxedo with a single button and a low button stance.
Tall grooms need to be sure that their jacket arms and trouser legs are long enough, and can get away with a longer style jacket. Shorter grooms should wear a short jacket to elongate the legs, and should wear pants with a satin strip down the side. A single breasted three button jacket will elongate the frame, and won't look oversized on a smaller groom.
Waistcoats are more sliming than cummerbunds as they draw the attention up towards the face rather than towards the waist, so cummerbunds should only really be worn by slim grooms. Black tuxedos have a slimming effect, whereas lighter coloured suits will add bulk.
Make sure the tuxedo suits the formality of the wedding
The classic tuxedo is ideal for a fairly formal evening wedding, and even though the old rules state that one shouldn't be worn before 5pm, they also work well for a formal daytime wedding that will go on well into the evening.
For a formal daytime wedding that will finish in the early evening, consider a morning suit with a tailcoat and pinstripe trousers instead of a tuxedo. A less formal daytime affair will warrant a well cut suit in black, navy, or charcoal, rather than a tuxedo.
For an ultra formal evening wedding, the tuxedo should be upgraded to white wedding tie. This means a black tailcoat, black trousers, white shirt, black waistcoat or cummerbund, and white bow tie. The equivalent for a daytime wedding would be a grey cutaway jacket with tails, grey pinstripe trousers, a white shirt with cravat, and a top hat and gloves.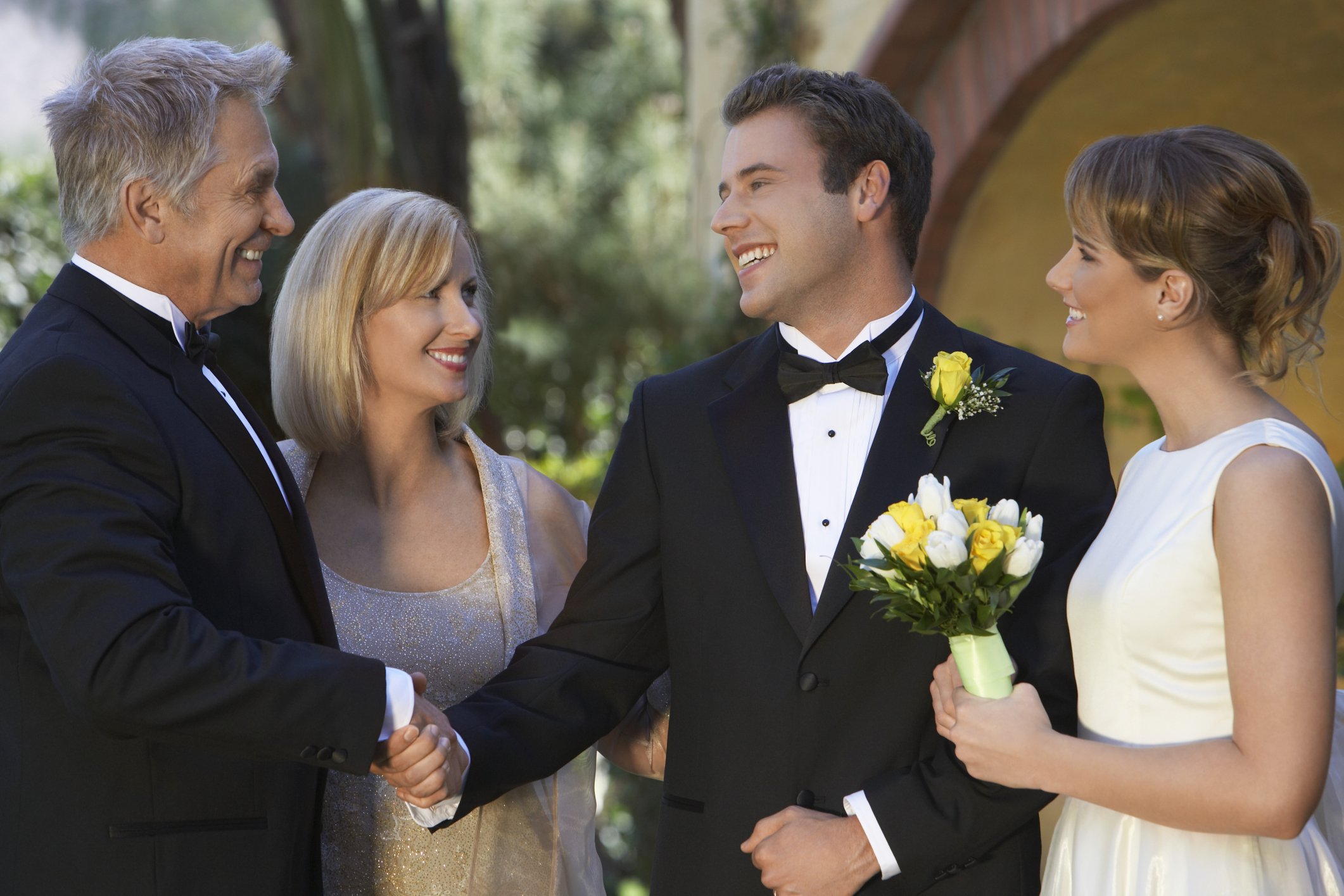 Make sure the tuxedo fits well
The fit will determine the overall look of the groom's tuxedo. The shirt collar should lay flat at the back and sides without any gaps, and the cuff of the shirt should protrude slightly from the jacket sleeves, resting just past the wrist bone. The hem of the jacket should rest just below the bottom, with the vent remaining closed, and the shoulders should fit snugly without the pads extending out to the sides.
Flat front trousers are more slimming than pleated trousers, but taller slimmer grooms can wear either. The hem of the trousers should break just across the top of the laces, or where the laces would be if the groom wasn't wearing slip on loafers.