Are you currently planning your wedding and not sure how much you should be spending on documenting your big day? While photography is the number one choice for couples, other forms of documenting your day have arisen, so you have the pick of the crop.
On your wedding day, you want to capture the best moments of the day so that in years to come you have beautiful memories to look back on. Most couples will opt for a photographer to do the rounds at their wedding. Videographers are becoming more popular, while couples are also starting to brand out into different types of photo booths and more.
We surveyed 5,600 Australian couples in our 2020 Annual Wedding Industry Report to find out what they were spending to get their priceless wedding photos, videos and more. Here are the results…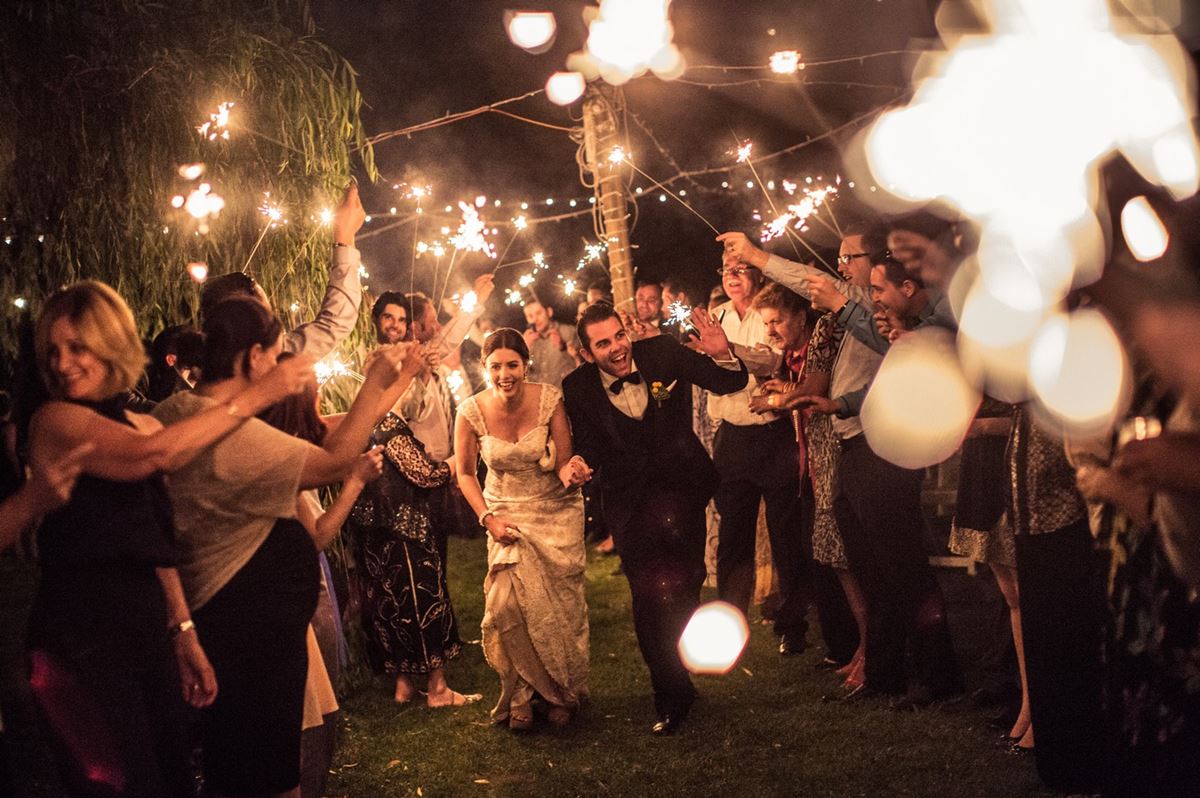 Photography is the main way couples will document their big day, so it's no surprise that a good photographer is normally the third vendor booked in the planning process. Wedding photos are the most popular way of keeping your memories after the big day, so it makes sense that couples are booking this in the early stages, before considering other types of documentation like videographers and photo booths.
Couples are after photographers that are great to work with and who show enthusiasm and can provide advice on how the wedding day photo schedule should run. So, with these things in mind, couples need to carefully do their research, as photographer prices can vary across the country.
The average cost of a wedding photographer in Australia is around $3,211, an 8% increase from 2019. Couples really want to capture those perfect moments, so are willing to spend more to achieve them.
If we break this down by state, New South Wales couples spend the most on wedding photos, forking out more than the national average at $3,896. Couples in the ACT come in next, with a spend around $3,292, closely followed by Victorian couples who spend at least $3,080. Western Australian couples are next, spending $2,893 on their wedding photos, while couples in the Northern Territory average in at $2,850. South Australians will pay $2,741, Queensland couples will pay $2,672 and rounding up the states and coming in at the least expensive is Tasmania, where couples will look at spending $1,838 on their wedding photos.
The most popular styles of photography amongst couples has shifted in the last decade. 63% of couples preferring candid and natural photos, while 33% choose a mixture of candid and traditional style photos. Only a mere 3% like traditional and posed photos as their only method of documentation.
Of those surveyed, only 23% said they were having engagement photoshoots. This can impact your wedding budget but is a great way to get to know your photographer before the big day. Take a look at what your photographer includes in their package if you're thinking of having a photoshoot before your wedding.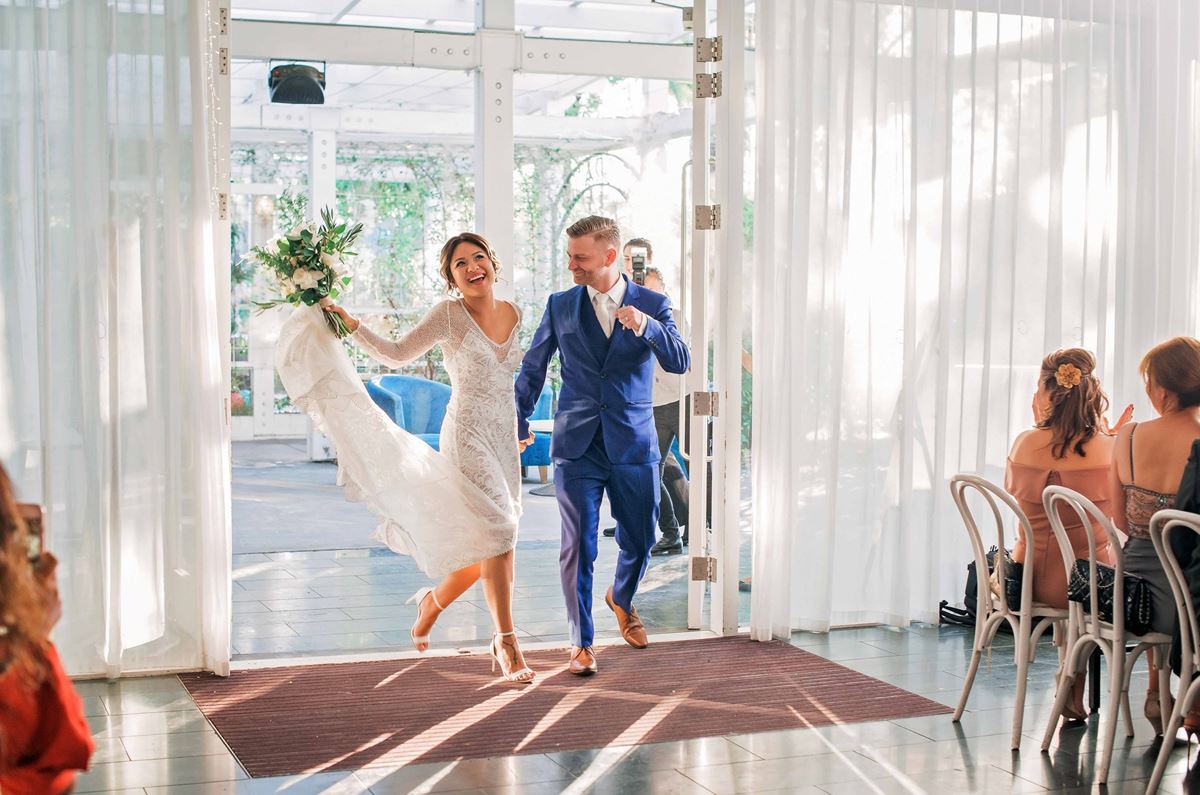 Every year, camera quality gets better and better, so many couples are choosing to document their wedding through videography as well as photography. We've seen a 6% rise in this category and it's easy to understand why. Photos may capture the general feel of the day, but a wedding video captures the atmosphere, the laughs, the smiles and the small moments that can be missed in a photo.
Couples are looking for a videographer that will include up-to-date technology as a part of their package. Choice of music for the video and professionalism in the form of advice and suggestions to make their video something special are also favoured. So again, researching your options is important to your budget.
Couples across Australia are willing to pay an average of $2,727 for their dream wedding videographer to capture their day on film.
State by state, New South Wales once again overtakes the average national spend, with couples paying around $3,584 on videography. Tasmania follows, with a spend of $2,860, while Victorian couples fork out $2,724. Western Australian couples will spend $2,377, Queensland couples $2,357, South Australian couples $2,316 and taking final spot is the ACT, where couples will spend around $2,142 on filming their wedding.
The time couples will hire a videographer may vary and again plays into how much you can afford in your budget. 68% of couples like to have their videographer filming all day, while 23% will have them film the ceremony and first part of the reception. Only 9% of couples only film the ceremony.
This is the first year that over half of all couples surveyed will have some form of video of their wedding day, with 51% making this choice. This shows the rise in popularity of video as more couples don't want to miss out. 44% of couples choose to book a professional videographer and 7% will have a friend or family member film their wedding.
Photo booths are a great way to entertain your guests with fun and goofy props! This form of documenting your wedding is fun to look back on because it shows the silly side of your wedding guests. It also helps capture fun moments you might have missed on the night. More often than not, couples will want any doubles of these photos placed in their guest book with an accompanying message.
Across Australia, the average cost of a photo booth is $903, and 37% of couples will choose to have these available on their wedding day. Couples value booths that come with attendants who monitor the activity and dress appropriately for the occasion.
In New South Wales, couples can once again expect to pay more than the national average, forking out $1,036. The ACT comes in next at $997, followed by Queensland at $926, Victoria at $886 and Western Australia at $789. South Australian couples can expect to pay $739, while those from Tasmania will be up for $700. The most affordable state to hire a photo booth is Northern Territory, where it will cost around $550.
31% of couples will choose to hire a photo booth for their wedding. Another 6% with a creative flair who want to create their own photo booth will DIY it.