Who doesn't love the relationship between Michelle and Barack Obama, the couple who are often caught by paparazzi dancing, laughing and enjoying one another profusely? Their marriage is seriously GOALS.
But the story of how Barack asked Michelle to be his wife is quite entertaining. In her book, Becoming, Michelle addresses exactly how her relationship with Barack moved to the next level.

As it turns out, Michelle wanted to get married, while Barack was a bit more hesitant, but not for the commitment, he just didn't really believe in marriage as an institution. But he obviously compromised for the love of his life, Michelle!
The pair went out for a romantic meal, and found themselves debating the idea of marriage for themselves yet again. She wrote:
"We weren't fighting, but we were quarrelling, and doing it attorney-style. We punched and counterpunched, dissected and cross-examined, though it was clearly I who was more inflamed. It was I who was doing most of the talking."
Then, Michelle's dessert arrived.
At first, she didn't notice the ring box on her plate. "Inside it was a diamond ring," she recalls.
"Barack looked at me playfully. He'd baited me. It had all been a ruse. It took me a second to dismantle my anger and slide into joyful shock. He'd riled me up because this was the very last time he would invoke his inane marriage argument, ever again, as long as we both should live. The case was closed."
The pair got married in 1992.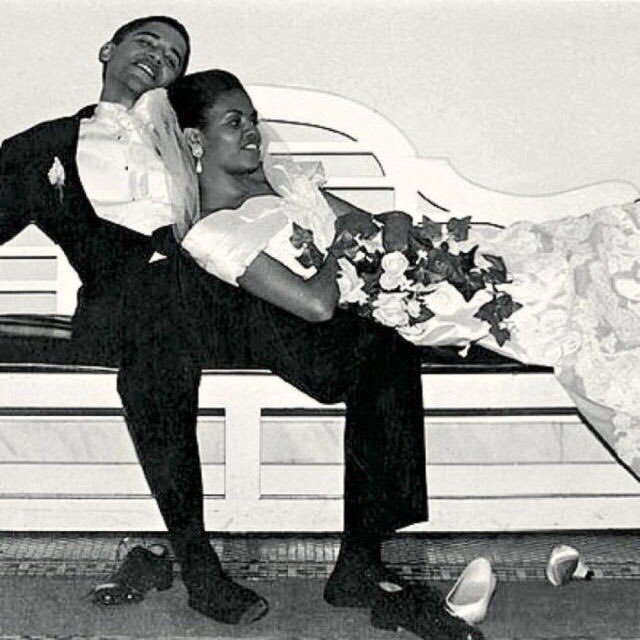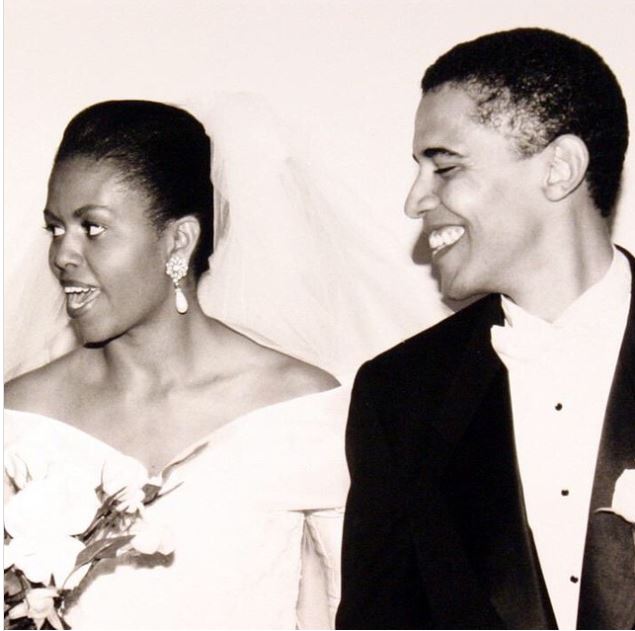 I'm not crying, you are.