Well-loved Aussie brand Grace Loves Lace has just released a new capsule collected comprised of three new gowns. This capsule collection of three gowns in the brands signature stretch lace, designed for movement and comfort, is ticking all the right boxes.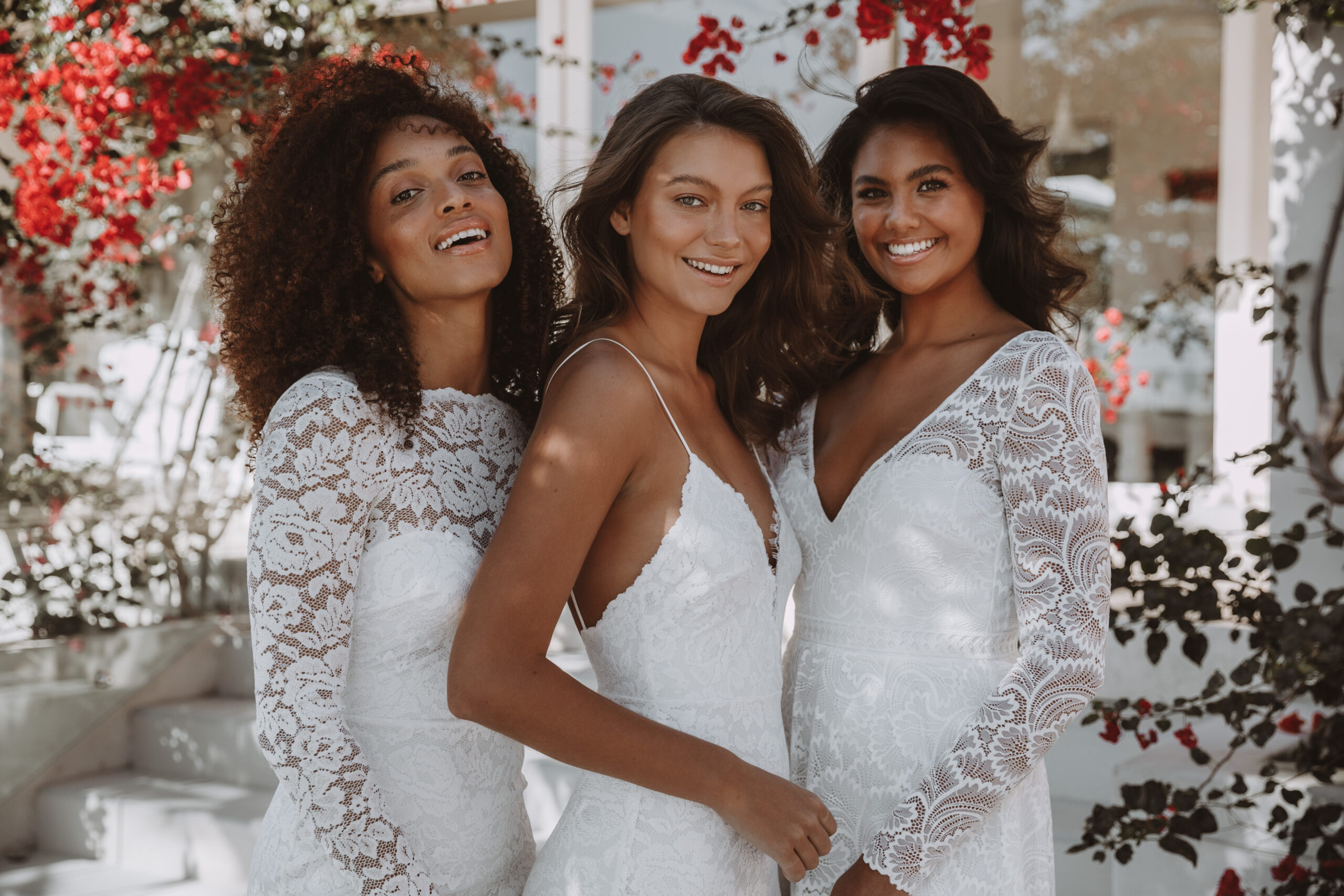 With this collection, Grace Loves Lace welcomes the Vita, Anais and Luca gowns, based on the feedback of more than 80,000 brides who helped shaped the direction of the brand. The women came from 80 different countries and spanned from 18-60 years old. There was a range of dress sizes, shapes and bust sizes amongst the group.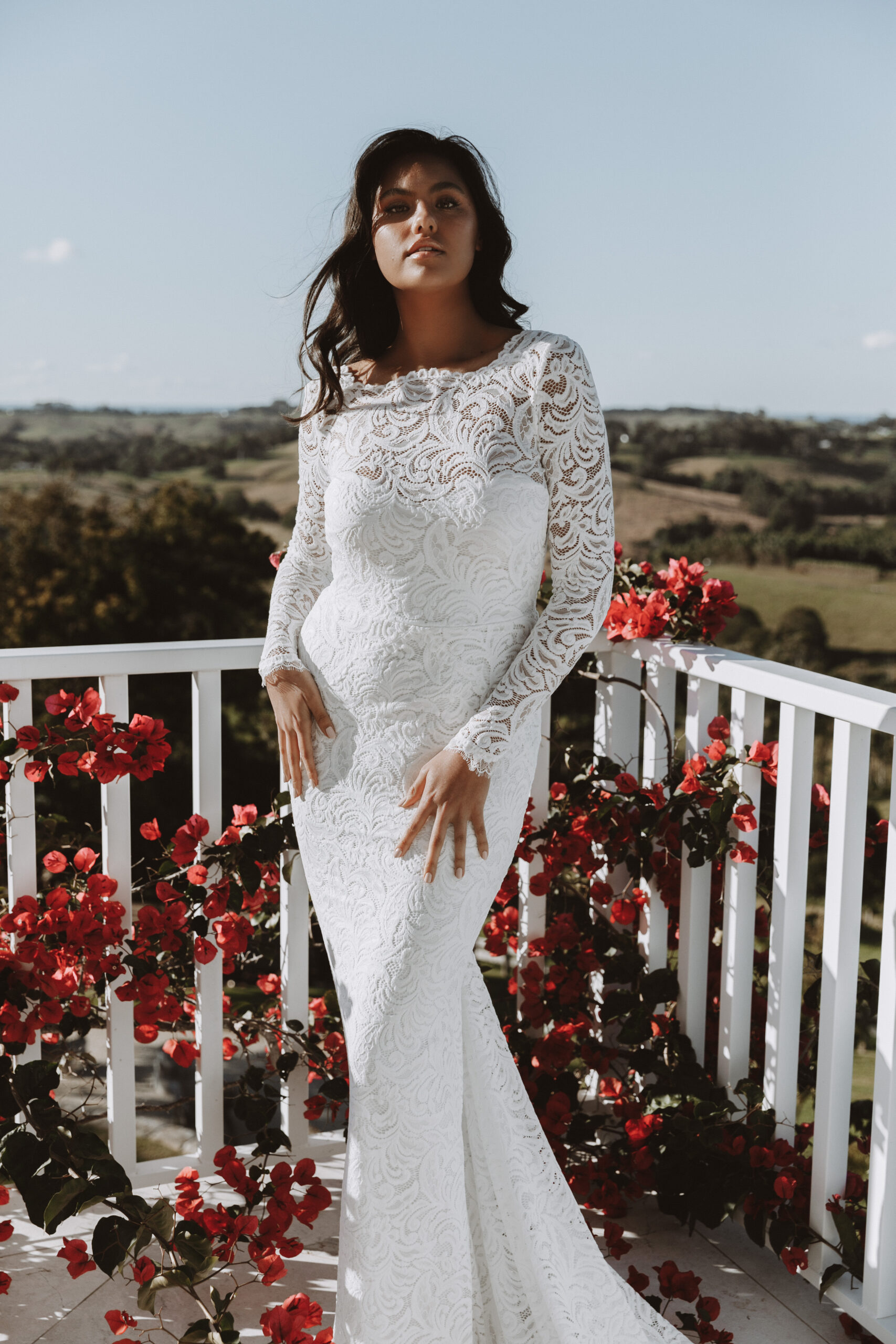 The key takeaways found that brides wanted more of the luxurious stretch lace that Grace Loves Lace has become renowned for, covered arms and high necklines. Brides also favoured the slip-on style, without buttons or zips. The price point was also an important consideration, and thus the maximum price was set at $2500AUD And so the Vita, Anais and Luca gowns were born.
Made and designed with Queensland… what's not to love?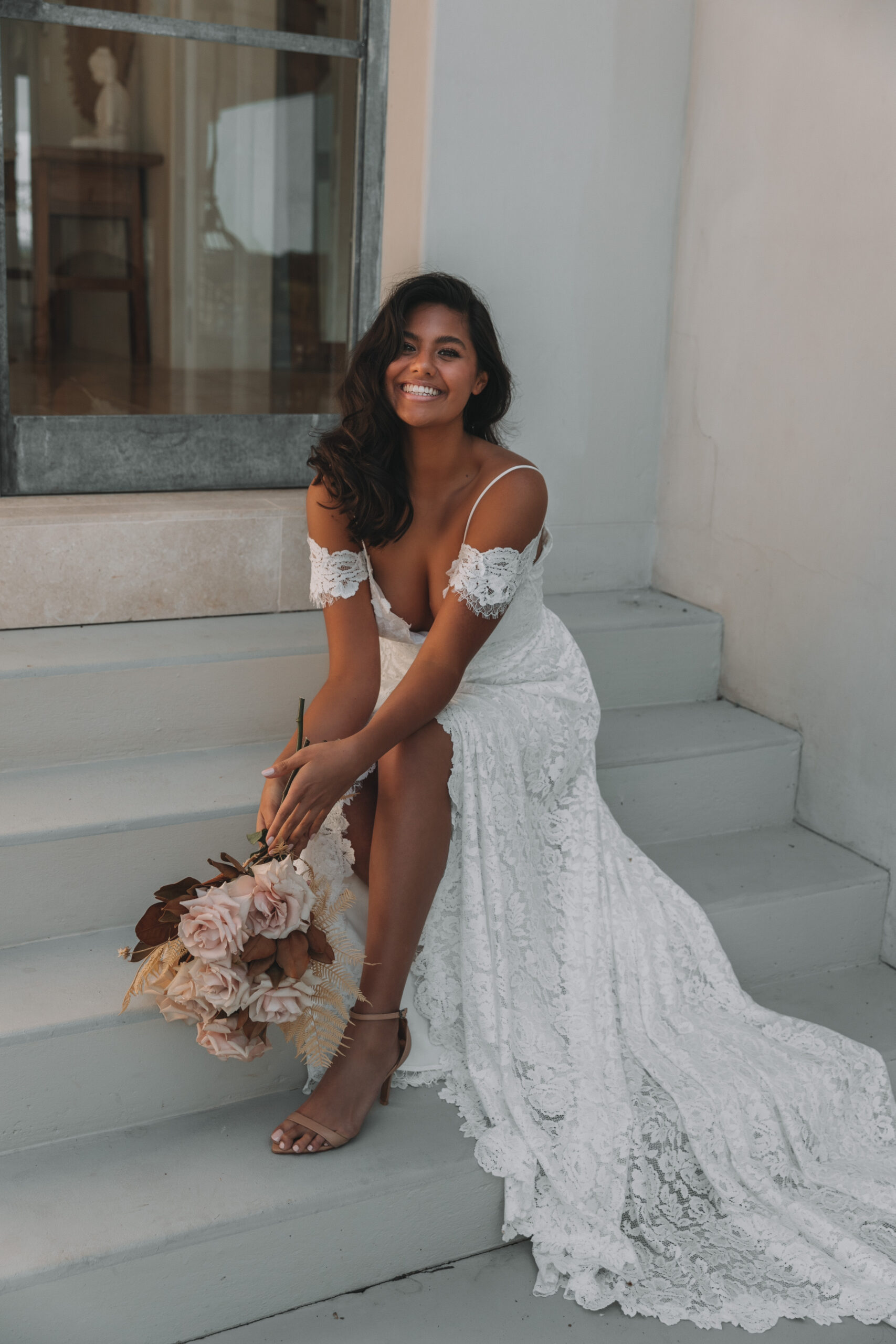 Vita
A classic shape, with a stunning v-neck with a full skirt for incredible movement. Designed to make an elegant yet dramatic entrance and lasting impact. "Vita is everything! The stretch lace features an abstract pattern with a dimensional contrast of matte and pearlescent thread that shimmers in the light and illuminates the wearer; making an unforgettable statement" – Rosie Keating, head designer said.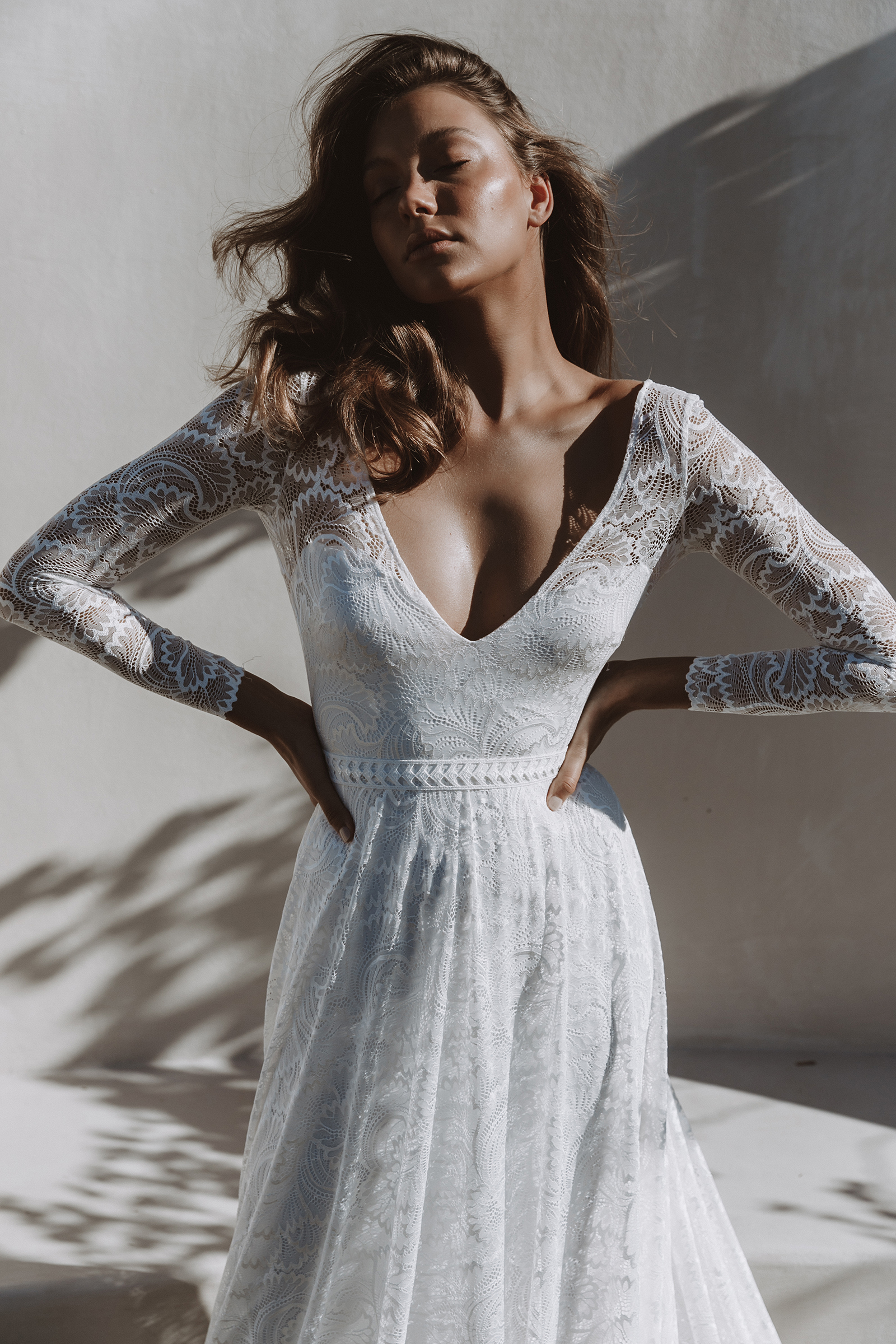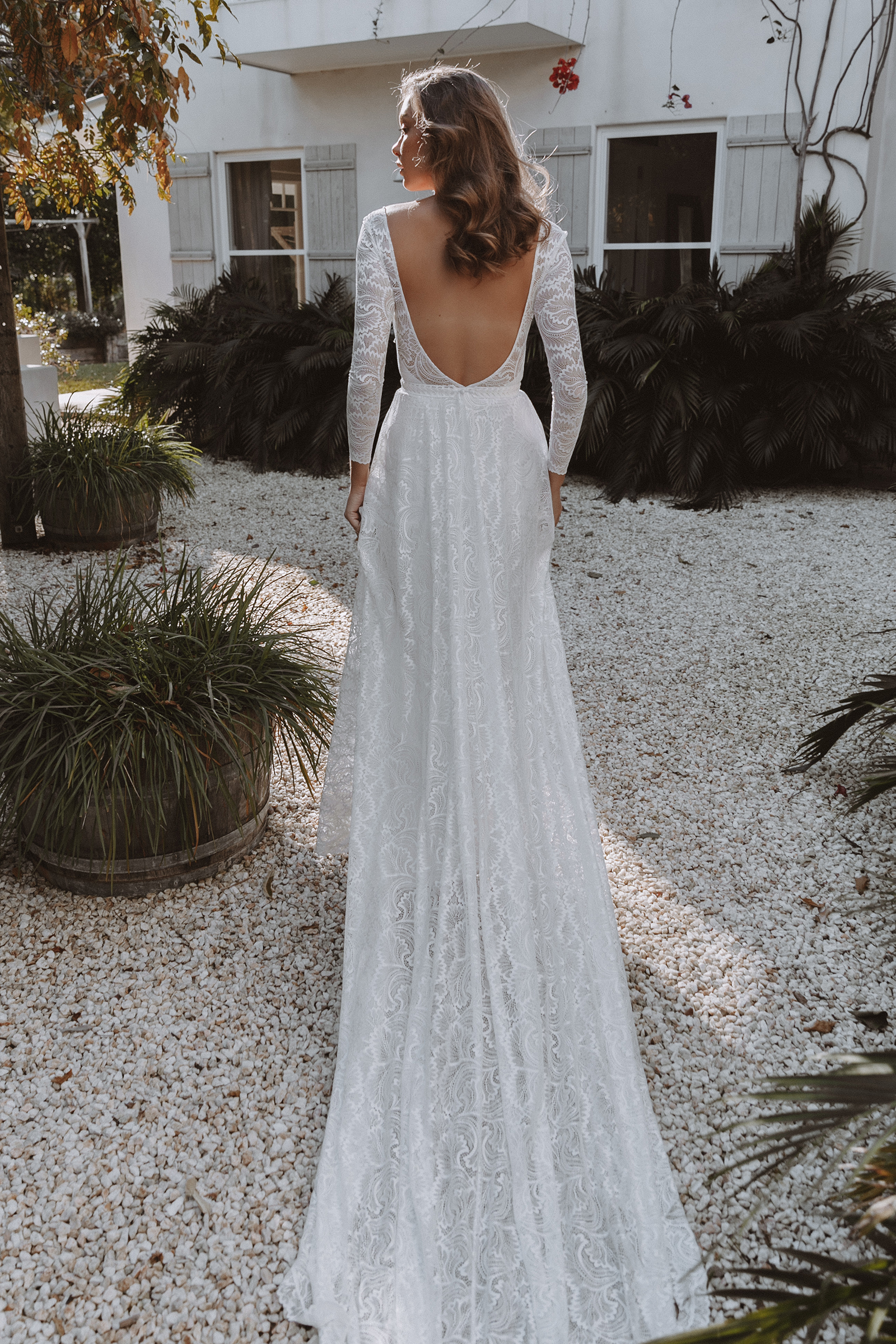 Anais
Featuring a stunning a-line skirt with a v neckline, this simple and effortless gown features pearlescent lace, buttons and a delicate eyelash trim to showcase just the right amount of detail. The lace glimmers in the light.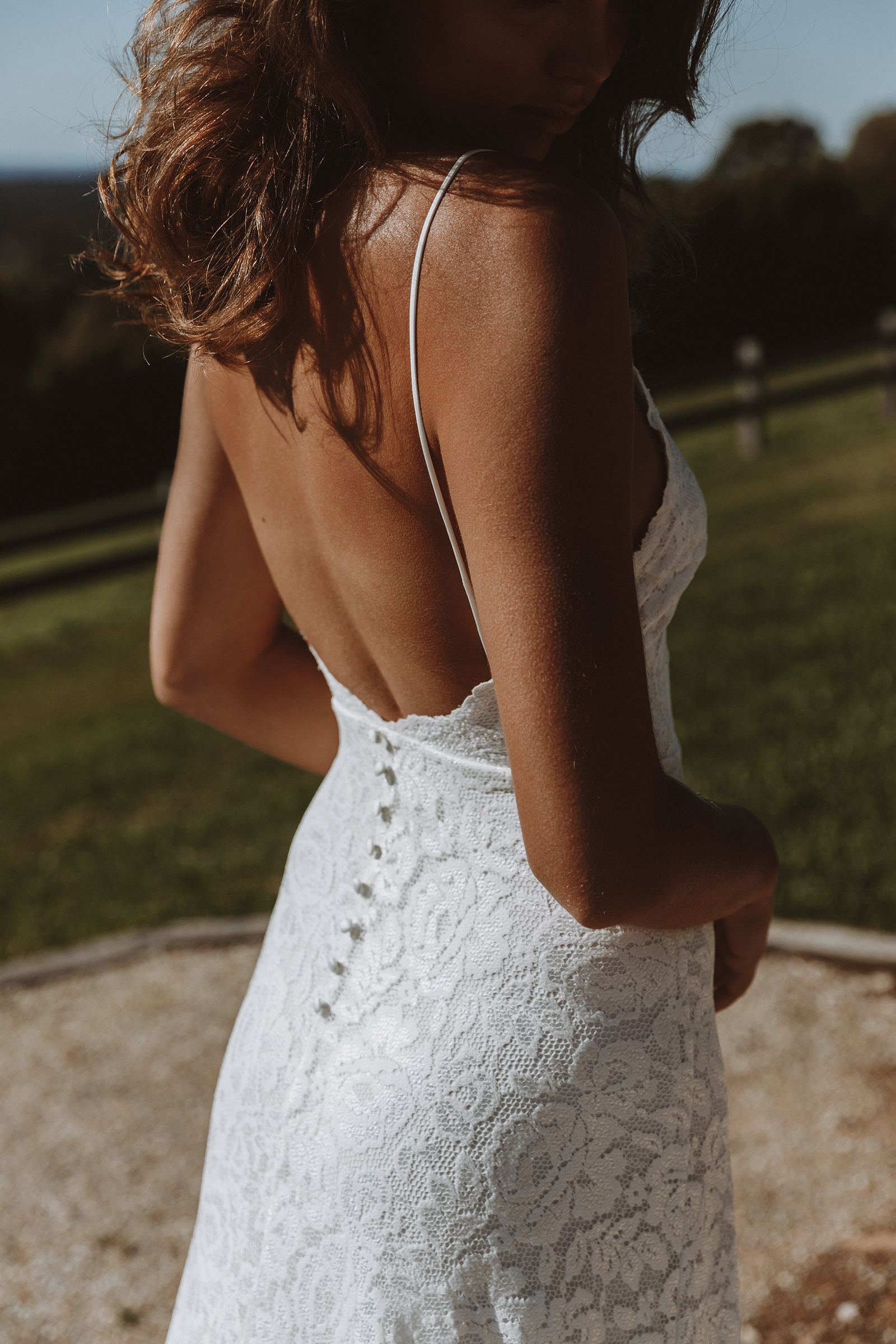 Luca
The stunning Luca is based on the classic Orla by Grace Loves Lace. Orla has been reimagined with brides preferences in mind to make way for Luca. It is the "perfect balance of sophistication and sexiness" Keating said.