When planning a wedding, not only do you have to think about what you're going to look like on the big day but you've also got your bridesmaids to think about as well. It can be a daunting task to coordinate a group of girls' complete looks, especially for such an important day. So be inspired by these 10 gorgeous makeup looks for your bridesmaids.
Natural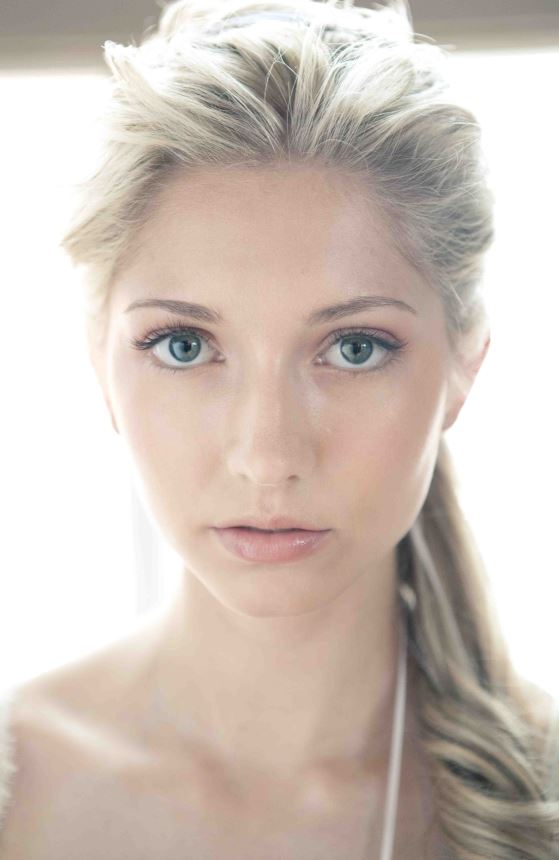 A natural makeup look is one that is not only easy to achieve, but it is one that will look beautiful on a variety of skin tones. This clean look will not distract from the other beautiful elements of the day.
All about the eyes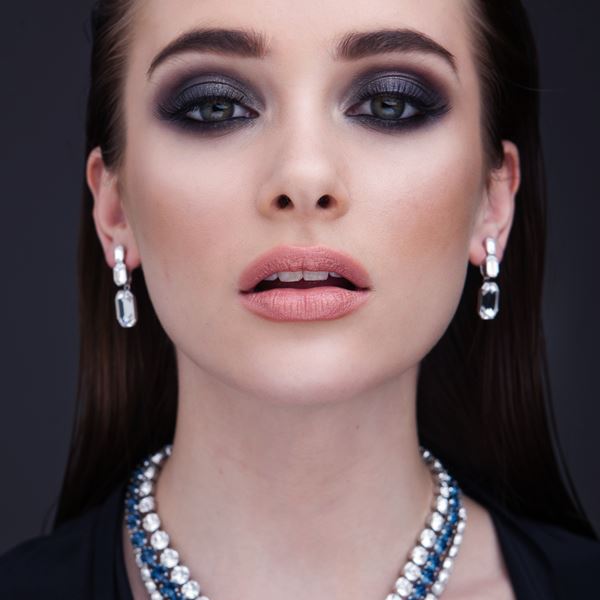 A great way to achieve a dramatic makeup look that is not over the top is to pick one element of drama. Creating a look that is all about the eyes is a great way to achieve sophisticated dramatic makeup without having your bridesmaids look too overdone.
All about the lips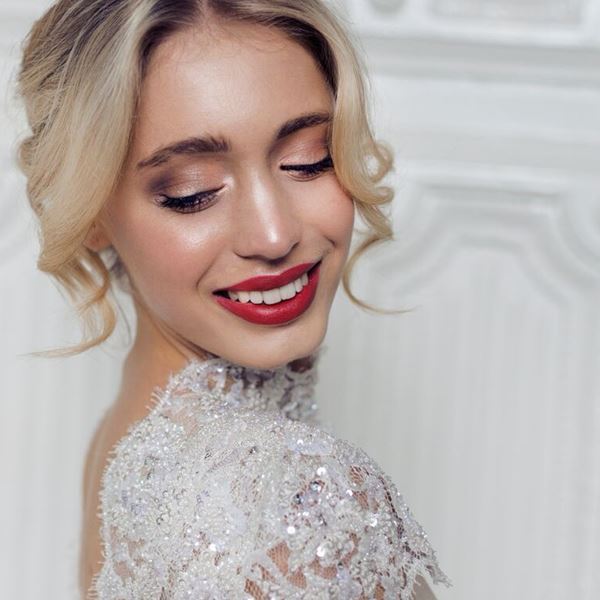 If the colour palette of your bridal party is more muted a beautiful way to inject colour is to choose a bold lip colour for your bridesmaids. Pair this look with a simple or more natural overall makeup look to really make those lips pop.
Vintage glamour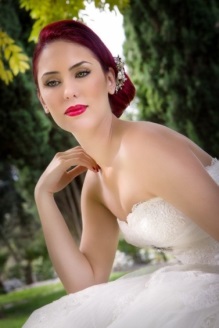 If your wedding has a vintage ambiance, an old school glamour look will be the striking finishing touch your bridesmaids need to really look the part on the day.
Go for gold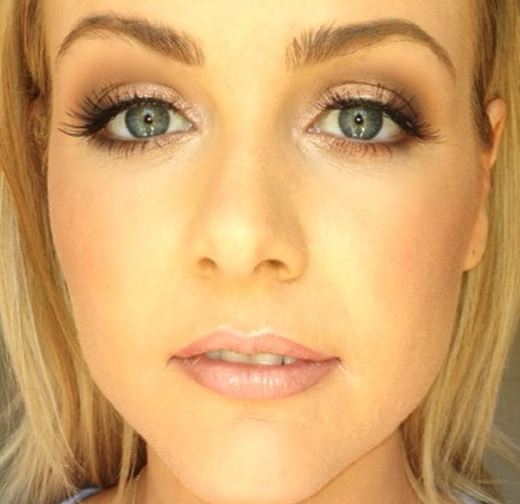 Add a bit of sparkle to the make-up looks of your bridesmaids by opting for a golden palette. Their faces will sparkle and glow for your special day.
Feminine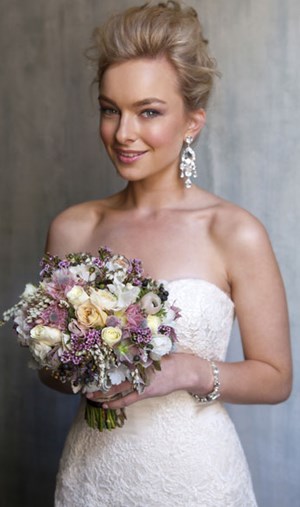 A day that is all about getting dolled up for a celebration of love deserves beautifully feminine makeup looks for your bridesmaids. Think dusty pinks to achieve a girly but grown-up look for your bridal party.
Smokey eyes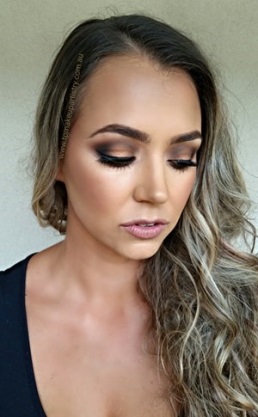 Most people suit a smokey eye, however, depending on your wedding theme, this dramatic look can sometimes be too much. Achieve a softened version of the smokey eye look by using chocolate brown and bronze tones in lieu of jet black.
Also, as a brown and bronze colour palette is one that tends to look good on a lot of skin tones, this look is great option if you want all your bridesmaids to have the exact same makeup look.
Contoured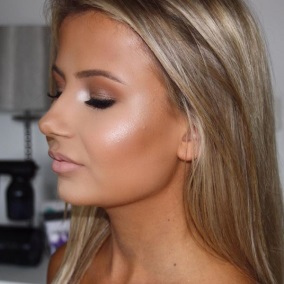 To make sure your girls glow on your day, opt for a contoured make up look that will bring shine through highlights and subtle definition.
Dewy fresh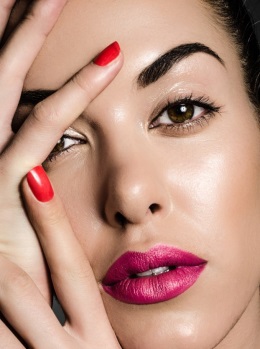 A dewy makeup look will have your bridesmaids looking fresh and radiant. This velvety finish will look beautiful in real life and for photos.
Bold and bright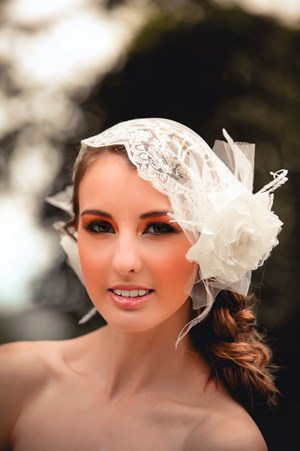 A wedding is a big day all round so why not go bright and bold with your bridesmaids' makeup looks? Bright eye shadows and colour on their cheeks will create a joyful look to match the joyful mood of the day.
So choosing a makeup look that makes your bridesmaids feel beautiful and excited for the celebrations of the day will make your day all that bit more special.