Decorations
Easy Weddings provides the perfect destination to find wedding decorators and suppliers. You will find our extensive wedding directory in Sydney, Melbourne, Brisbane, Perth and throughout Australia and a variety of articles, galleries and forums.
Browse wedding decorators and suppliers pictures from Australia's leading Decorations suppliers.
Articles
---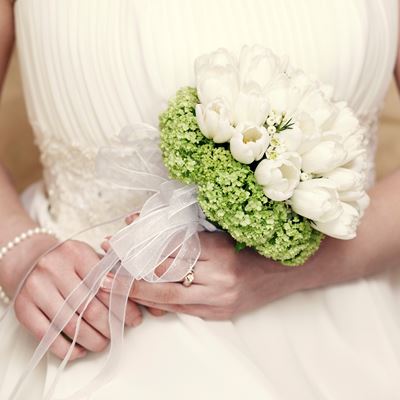 As if to offset the growing trend for bright, bold wedding colour schemes, pure white weddings are big news this season. White is a great wedding theme at any time of year, and can create a fresh and classic overall…

Read more ›
---
So, you've decided on your wedding venue, theme, and decorations, but somehow you think your reception might be missing a little pizazz! Ice sculptures add an element of drama – and fun – to your wedding reception, and here are…

Read more ›
---
---
Reviews
See verified reviews by real brides. The Easy Weddings Review System is the largest and most trusted wedding review system in Australia.
15 Apr 2015
I ordered lots of ribbon from Koch and Co for decorations for my wedding. I got a great price, with extra discounts for buying in bulk. The postage was quick, and overall I was very happy with the service. I have since ordered from them again for some other projects.
Supplier: Koch & Co
11 Apr 2015
The room itself looked simply stunning - we could not have hoped for a better look or atmosphere for our special day. The candlelight added a romantic touch and the sea view simply cannot be compared.
Supplier: Grand Pacific Hotel Lorne
10 Apr 2015
Beautifully decorated the way I explained and imagined!! & the little great ideas that Dimi gave to me gave the theme of our wedding something extra to the night. you will not be disappointed she will give 100% to whatever theme your trying to achieve to make your special day what you imagined. thank you so much Dimi great work!!!
Supplier: Centrepieces Couture
Featured suppliers
Service area: Adelaide and surrounding suburbs
(9)
Special offer on our LED Blossom Trees and Dance Floor Hire
(4)
I can set up any theme for your Wedding Day from Classic to Modern and everything in between.