Carrissa Brown had admired Ben Nas from afar before they had the chance to meet.
The 27-year-old had watched him play in his band, and when they eventually did come face-to-face, the attraction was instant. "I remember thinking how beautiful she was," says Ben, 27. "She definitely stood out among everyone else there." After their first date at Darling Harbour, Ben recalls, "I can still picture her sitting across from me. I was smitten!" Carrissa says she knew he was 'the one" when he wrote her a love song on their one-year anniversary.
The pair married at their Luna Park wedding on December 12, 2015 in front of 116 guests in Sydney's Lavender Bay, NSW. "We had once gone on a date early in our relationship to Luna Park where there was a wedding happening at the time," explains Carrissa. "I thought back then that it would be an amazing place for a reception."
Ben said he was extremely nervous leading up the ceremony at Clark Park. "I went to the pub for a couple of sneaky beers beforehand," he smiles. "When she got out of the car I couldn't help but tear up."
To top it all off, the couple flashed-back to their one-year anniversary at the reception. "Ben surprised me and everyone else by singing the song he wrote for me on our first anniversary. There wasn't a dry eye in the whole place," describes Carrissa.
Photos courtesy of T-One Image.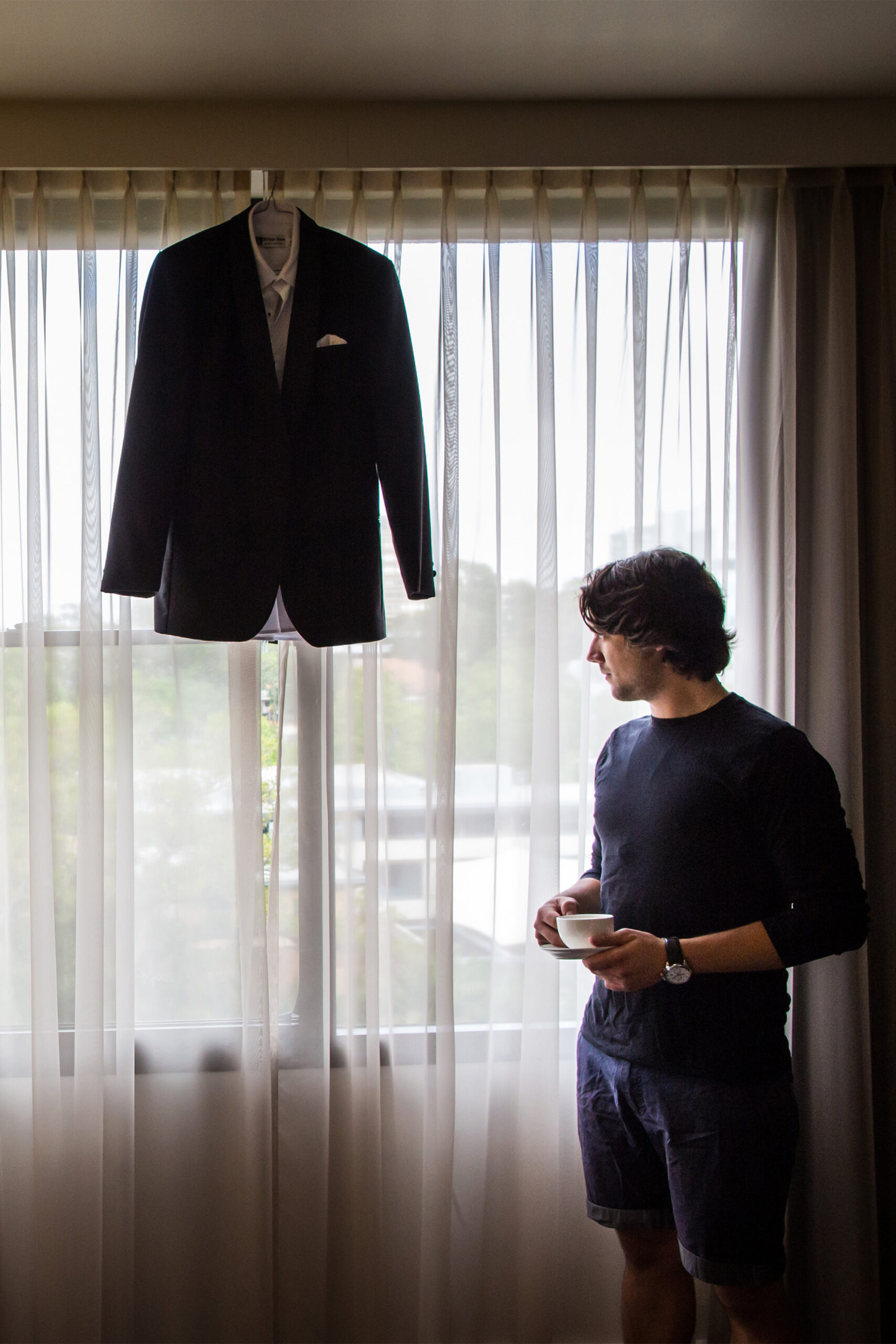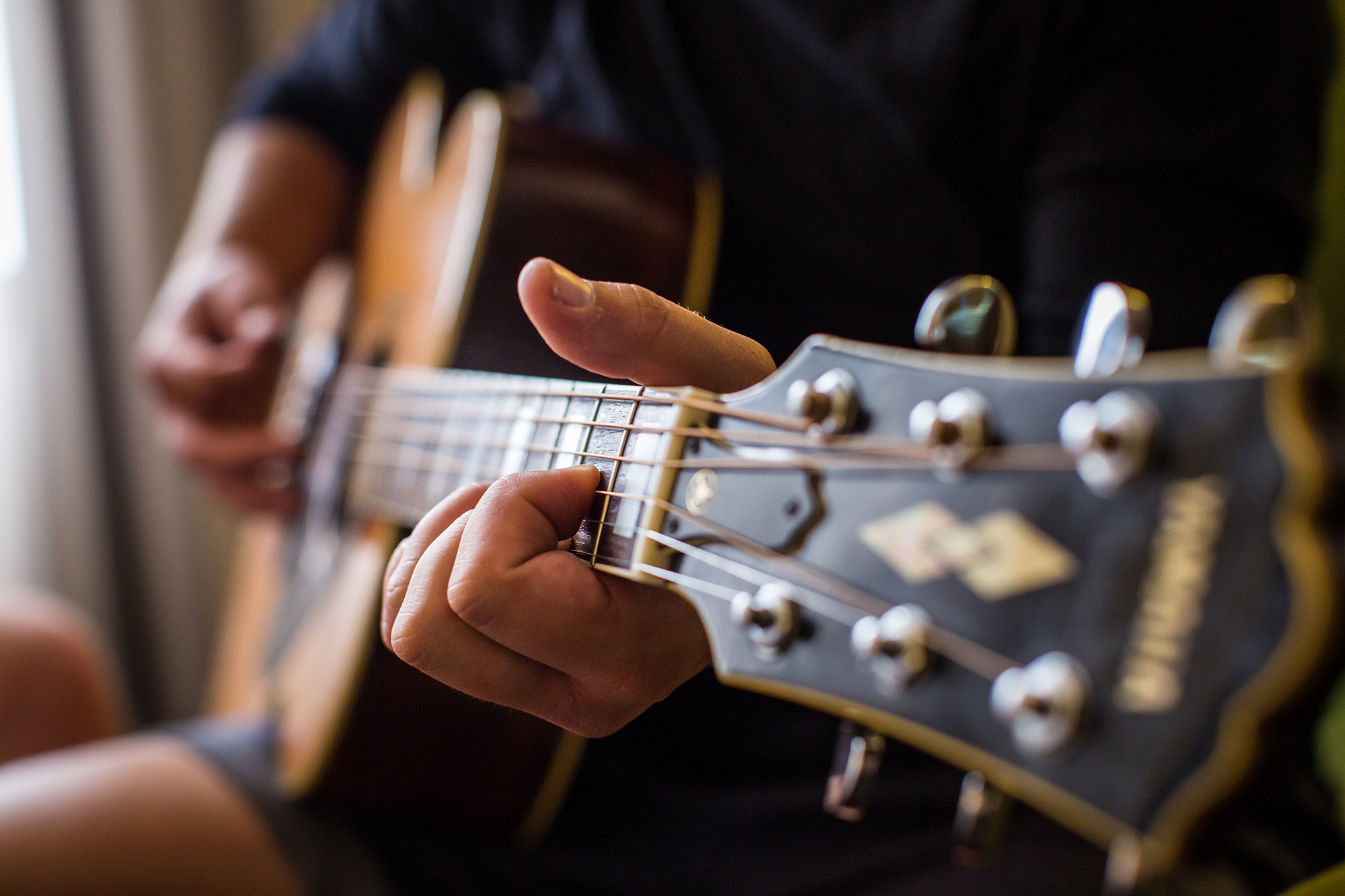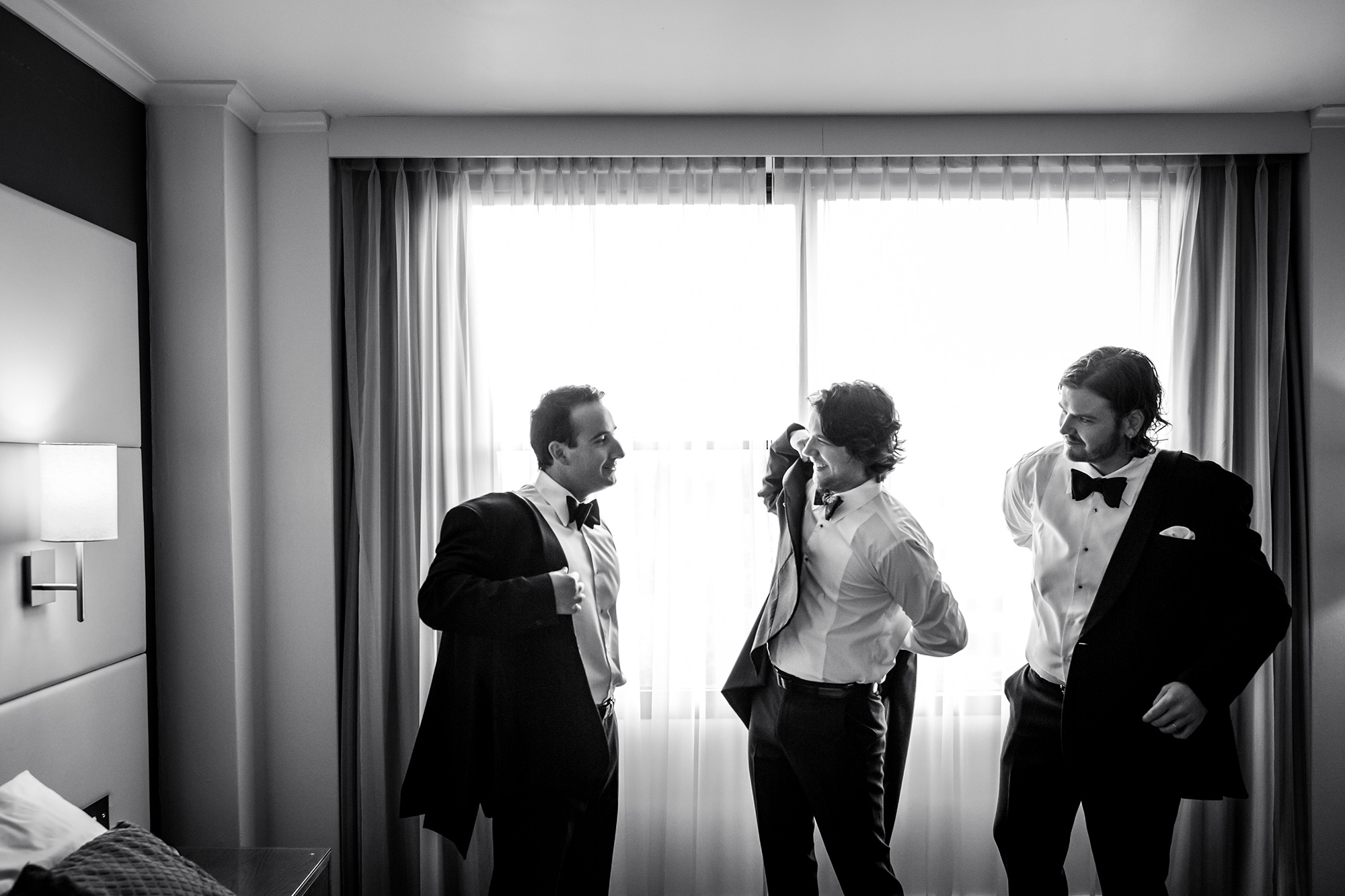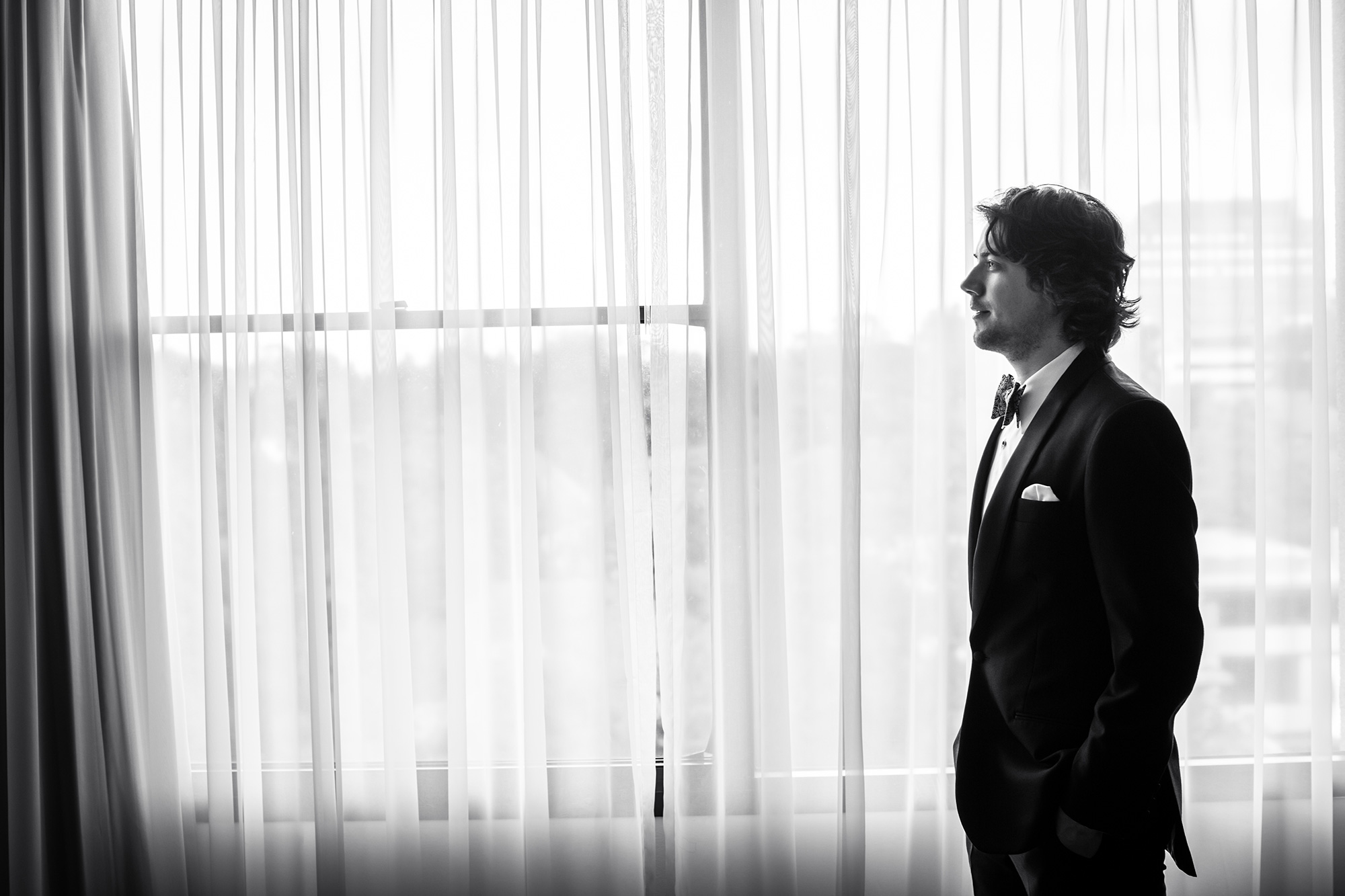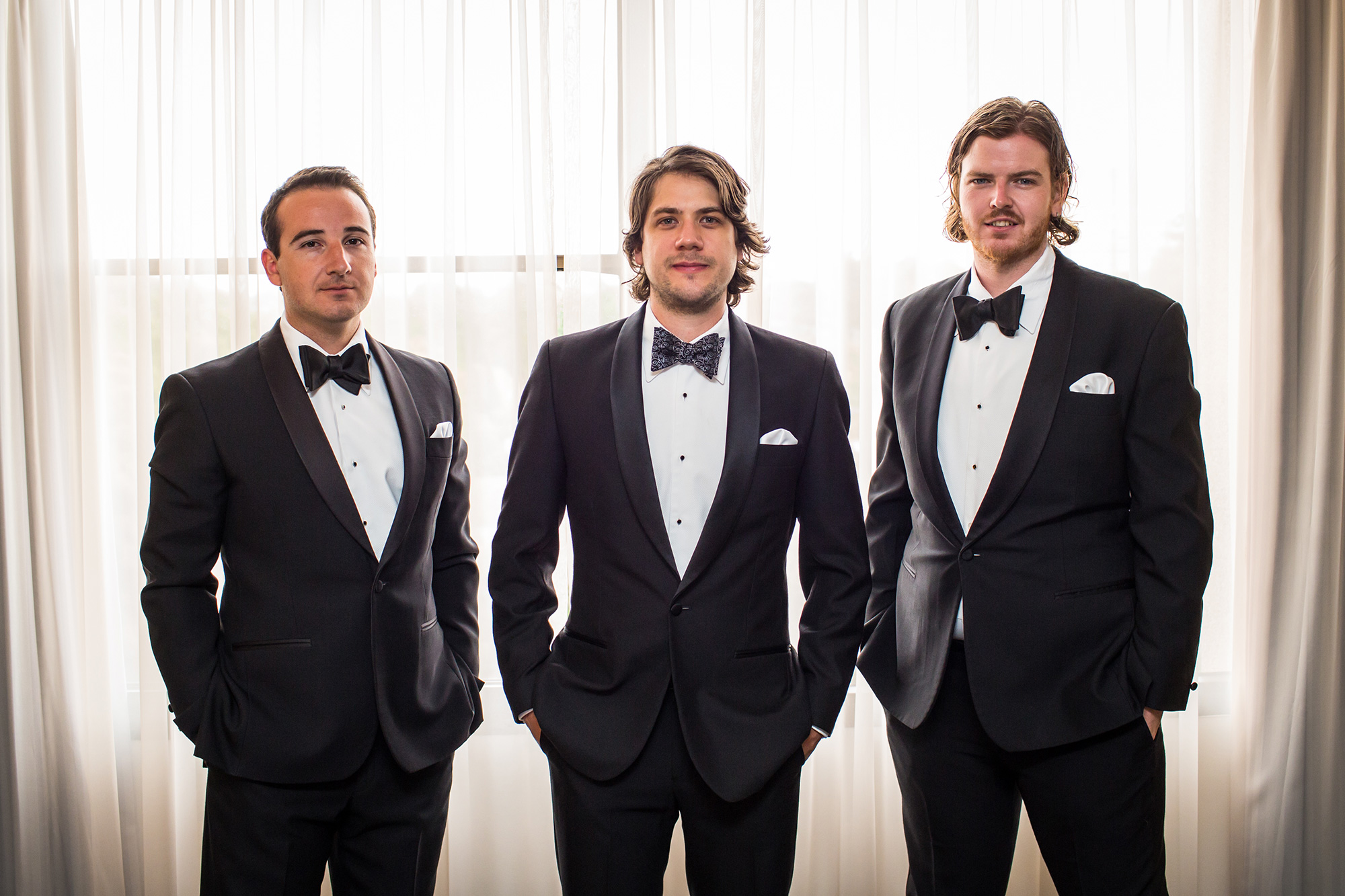 Peppers Formal Wear dressed the groom and his wingmen in classic black tie.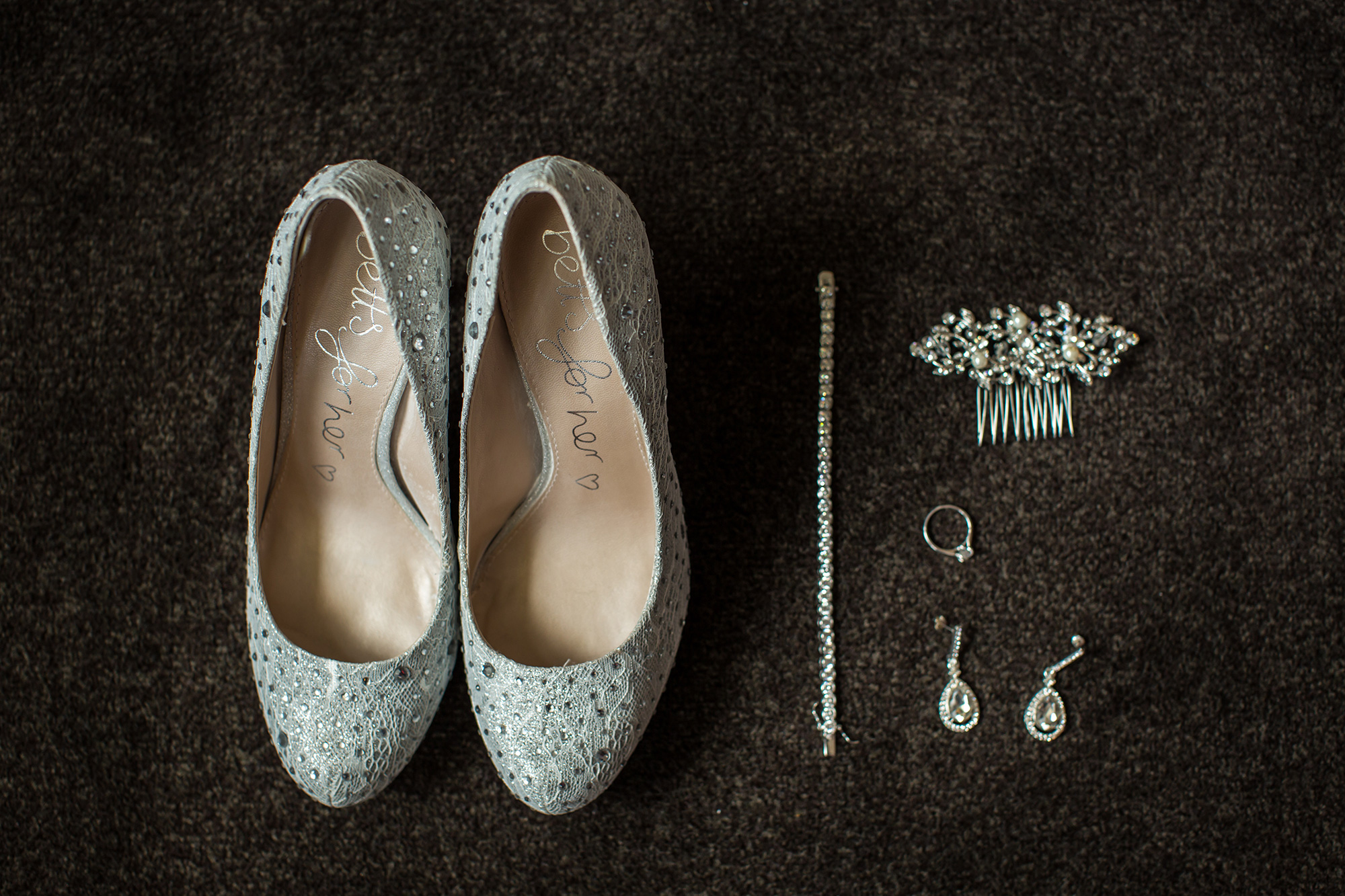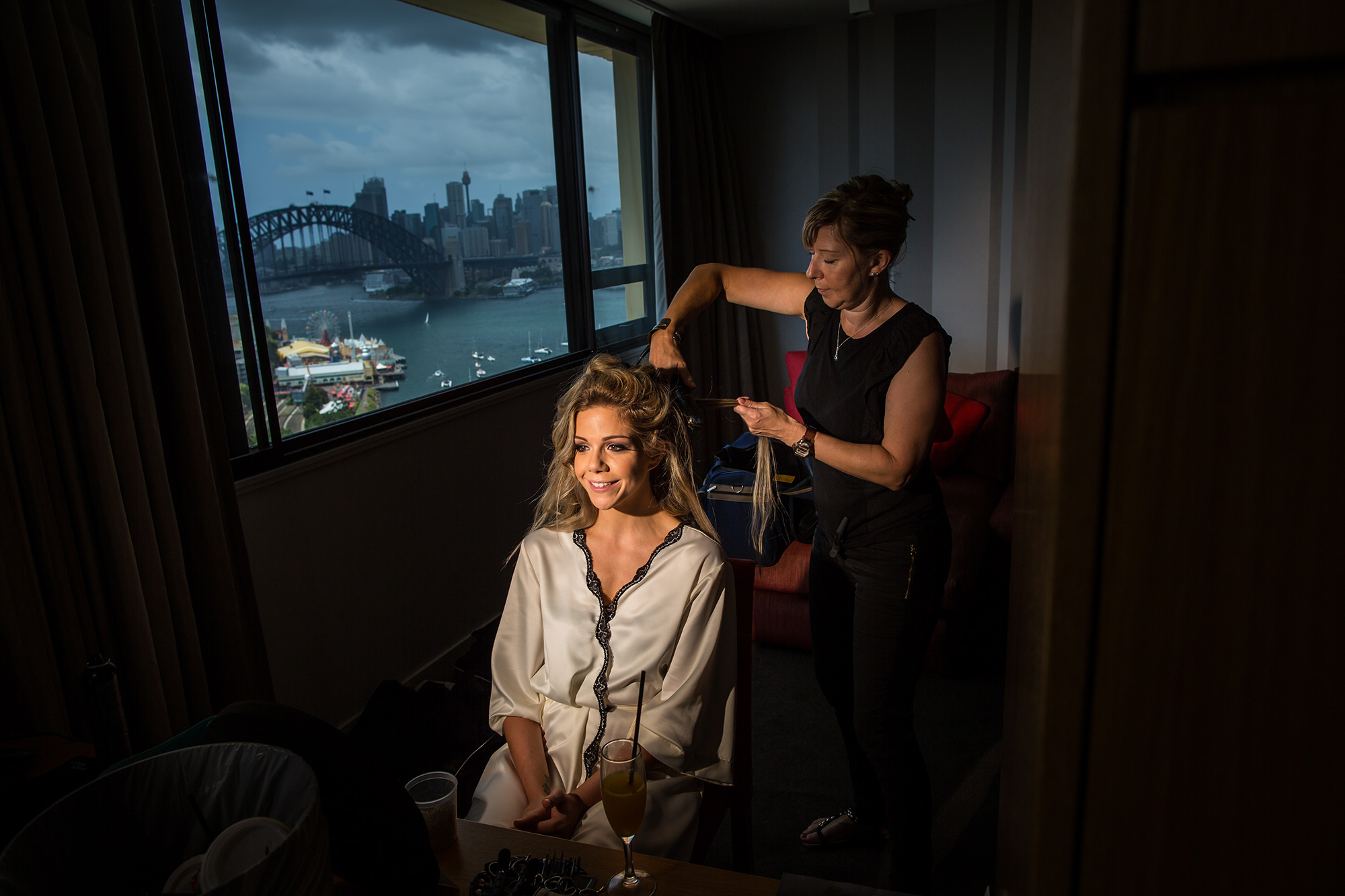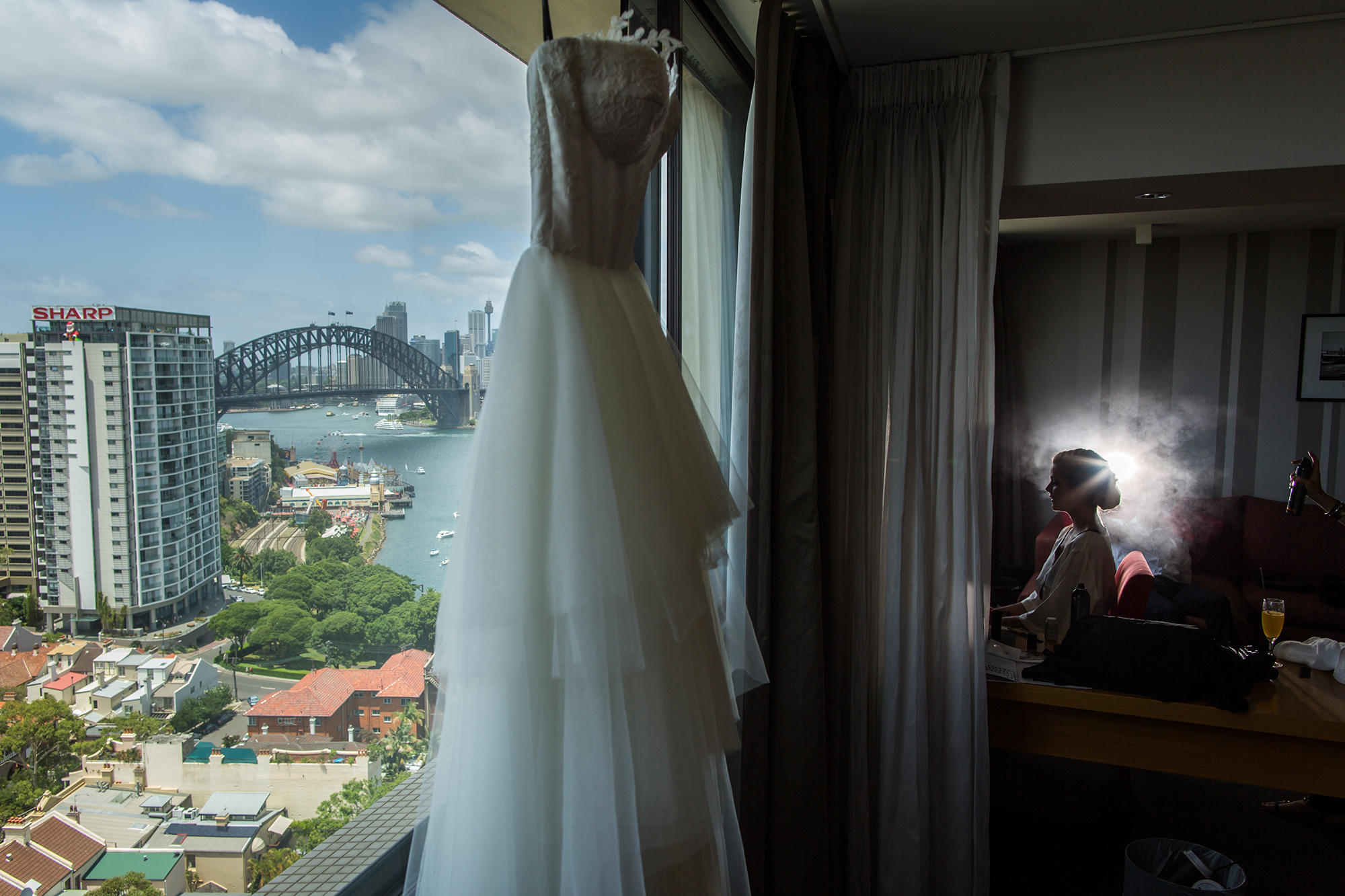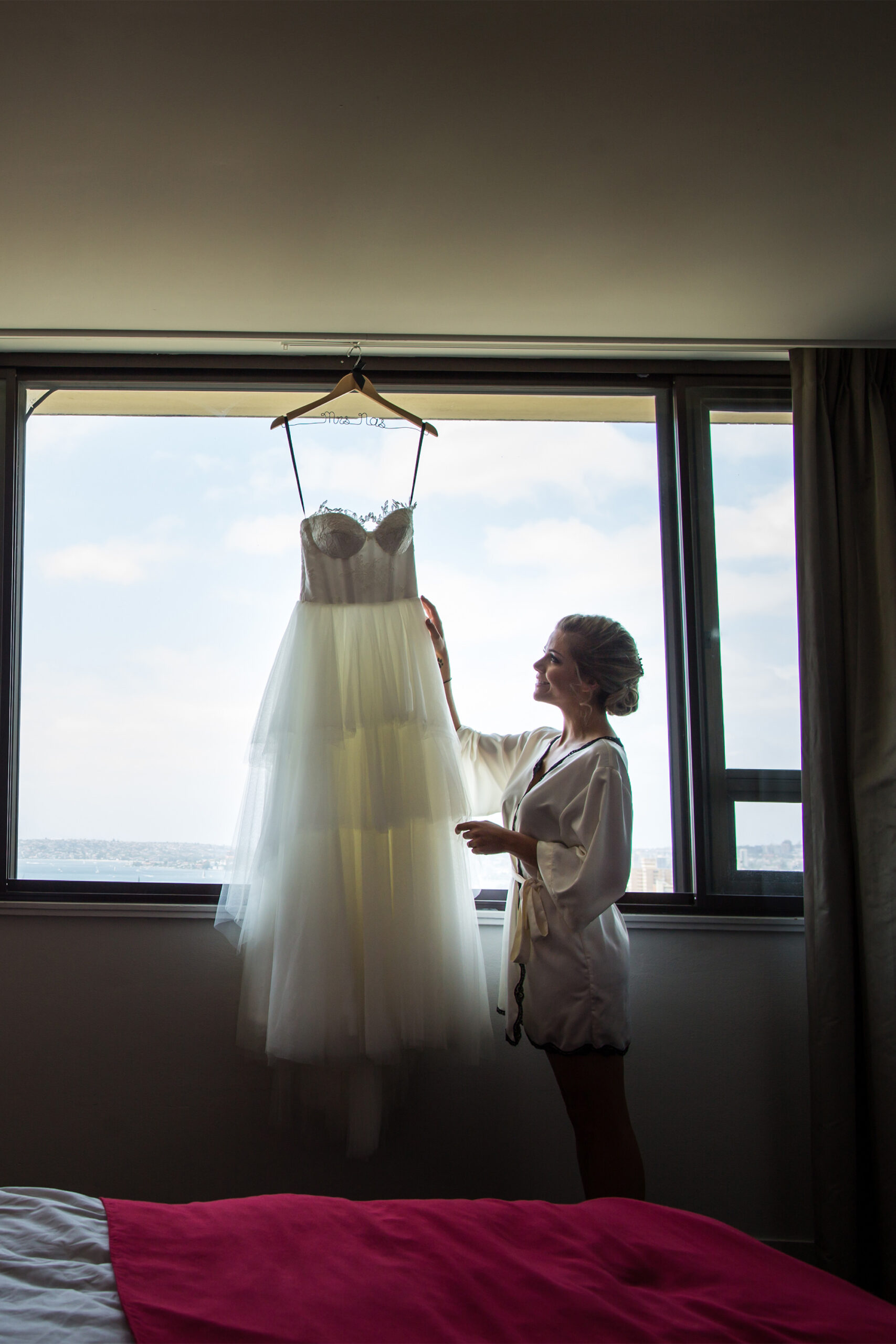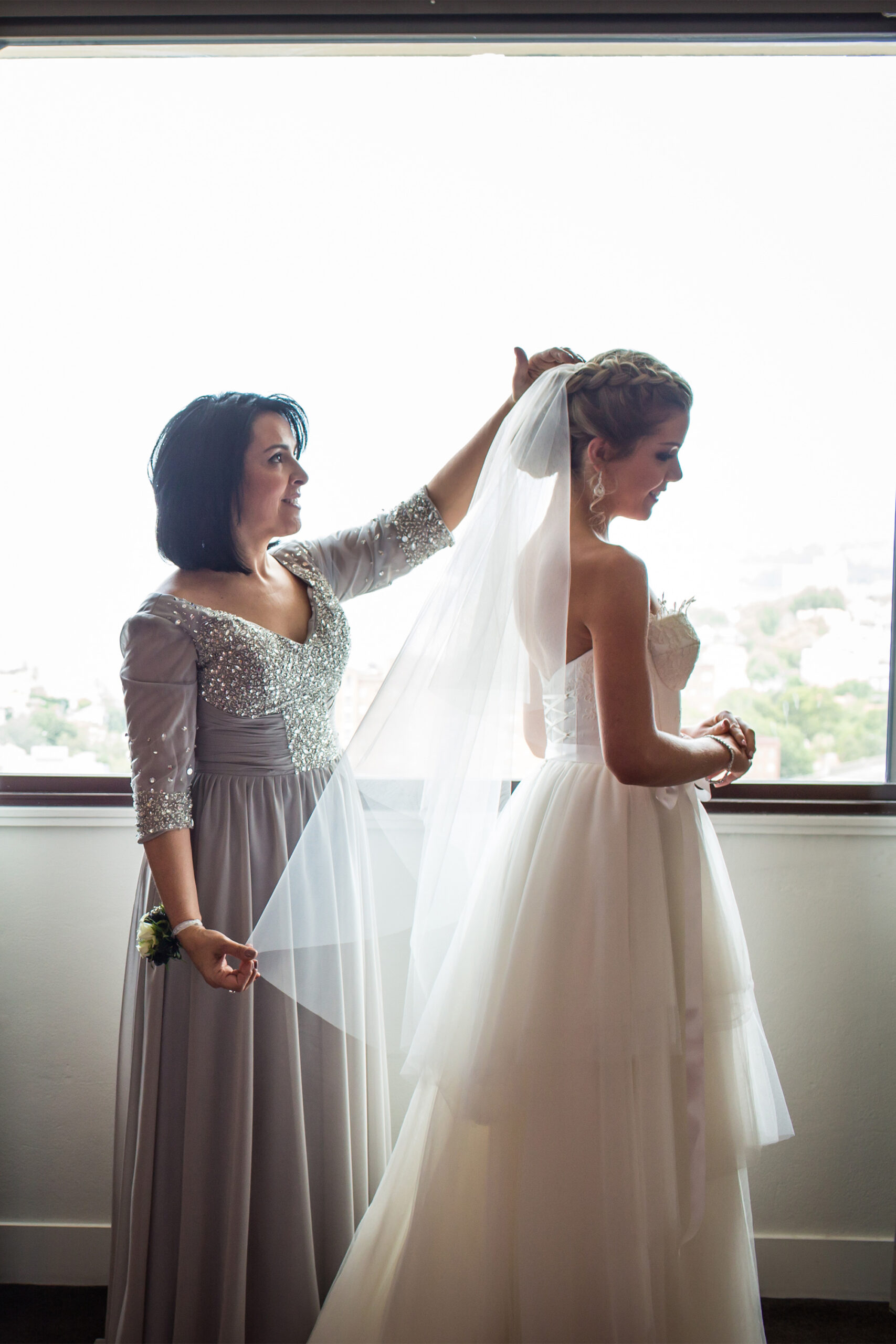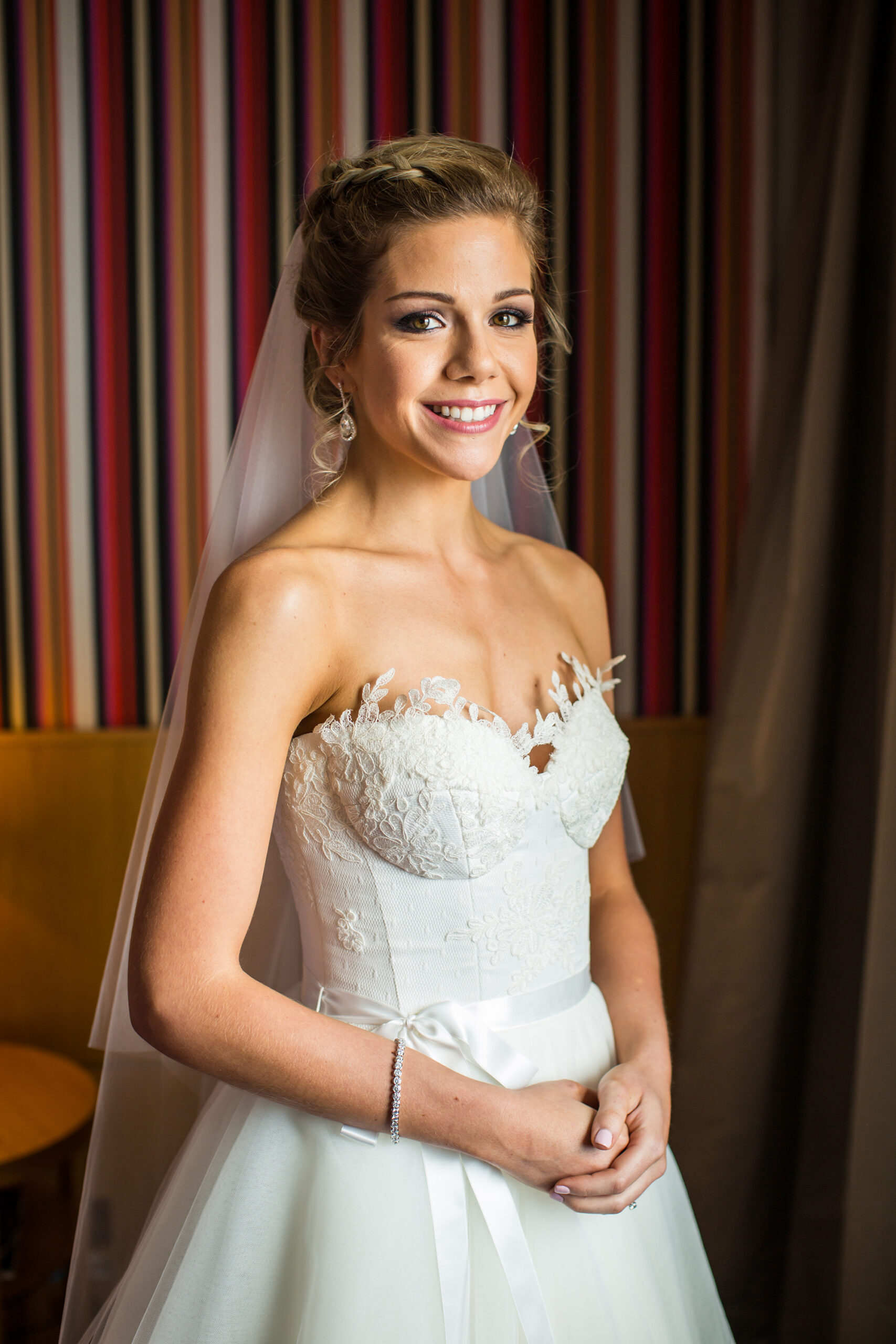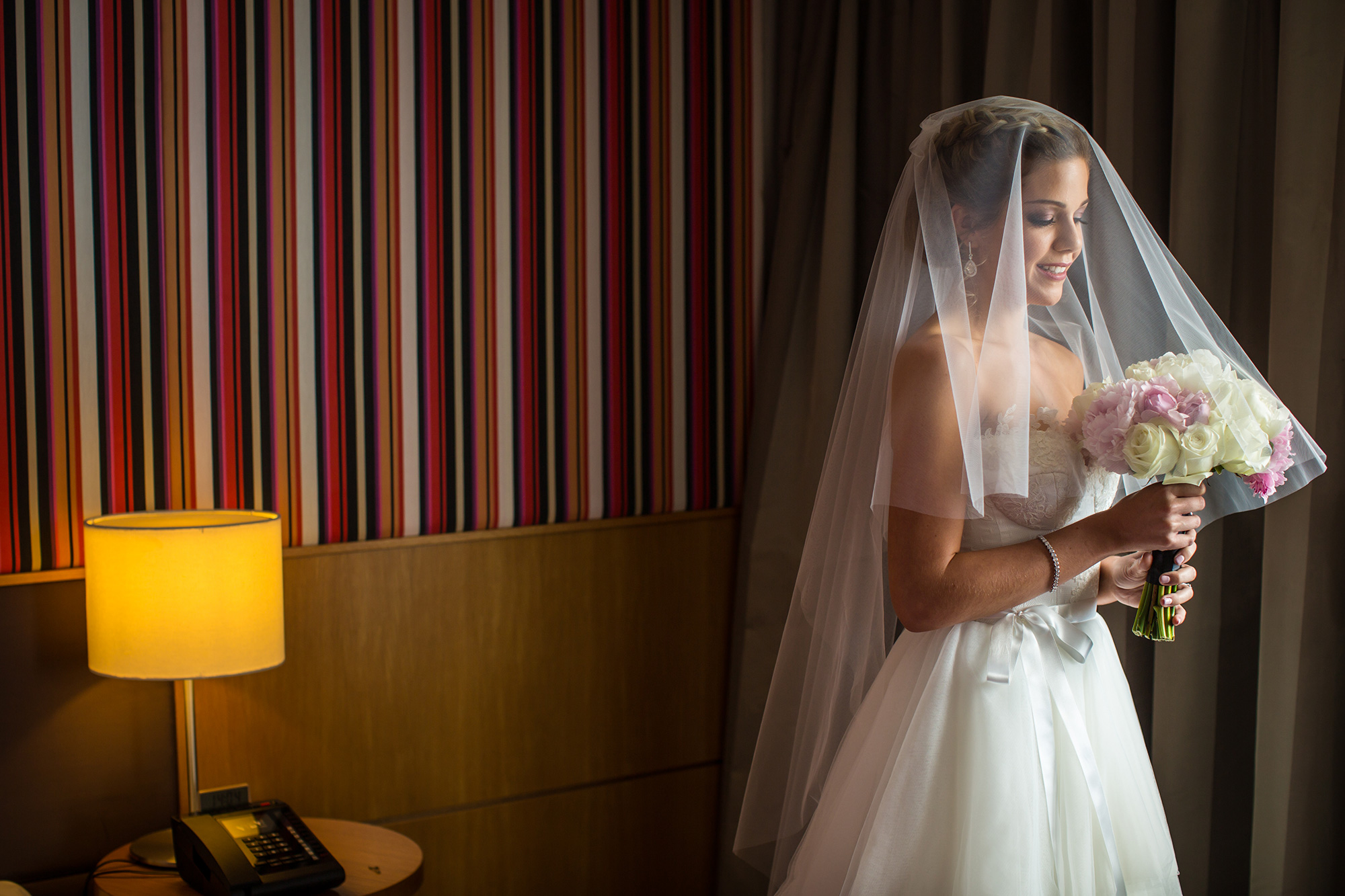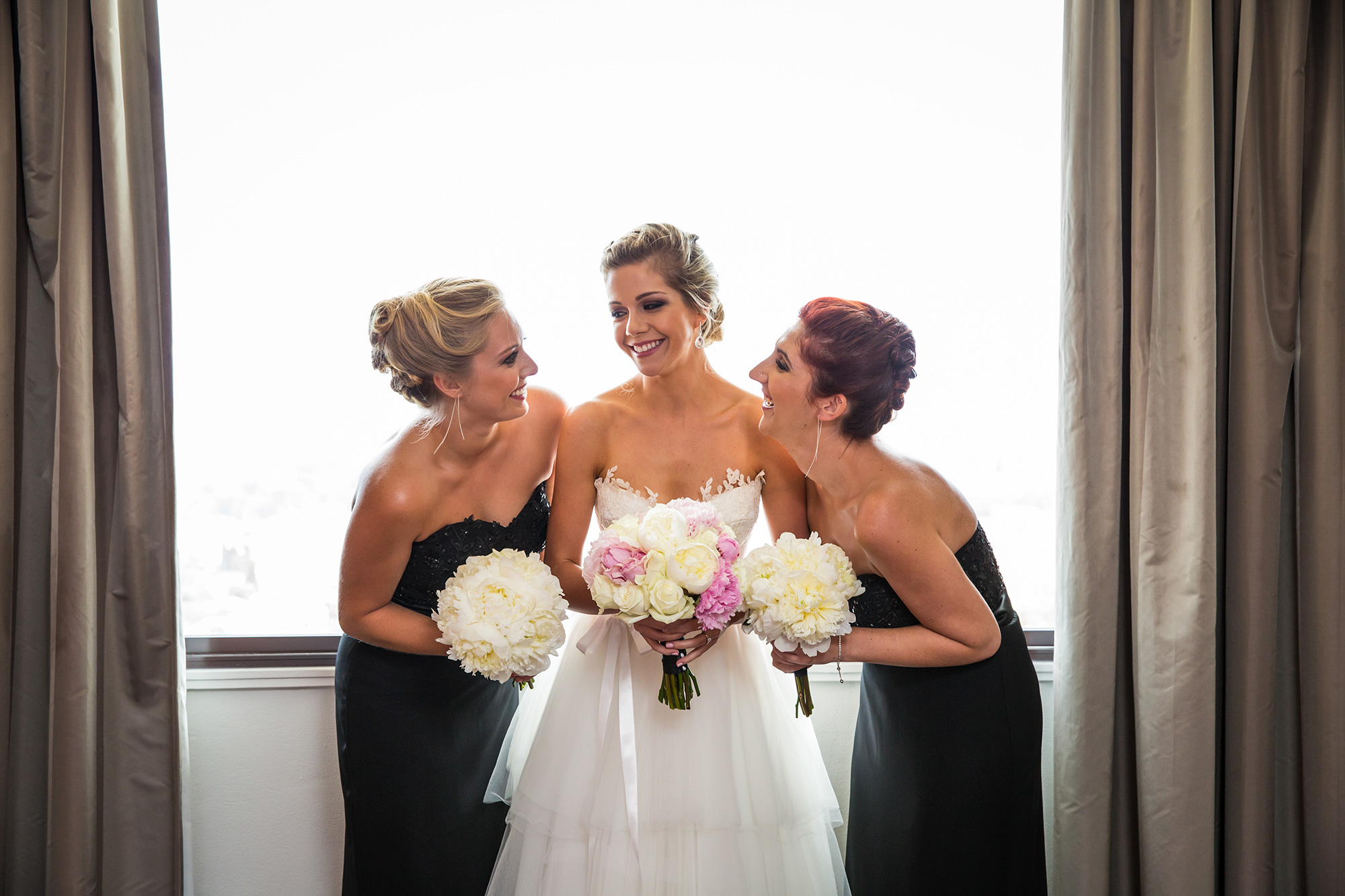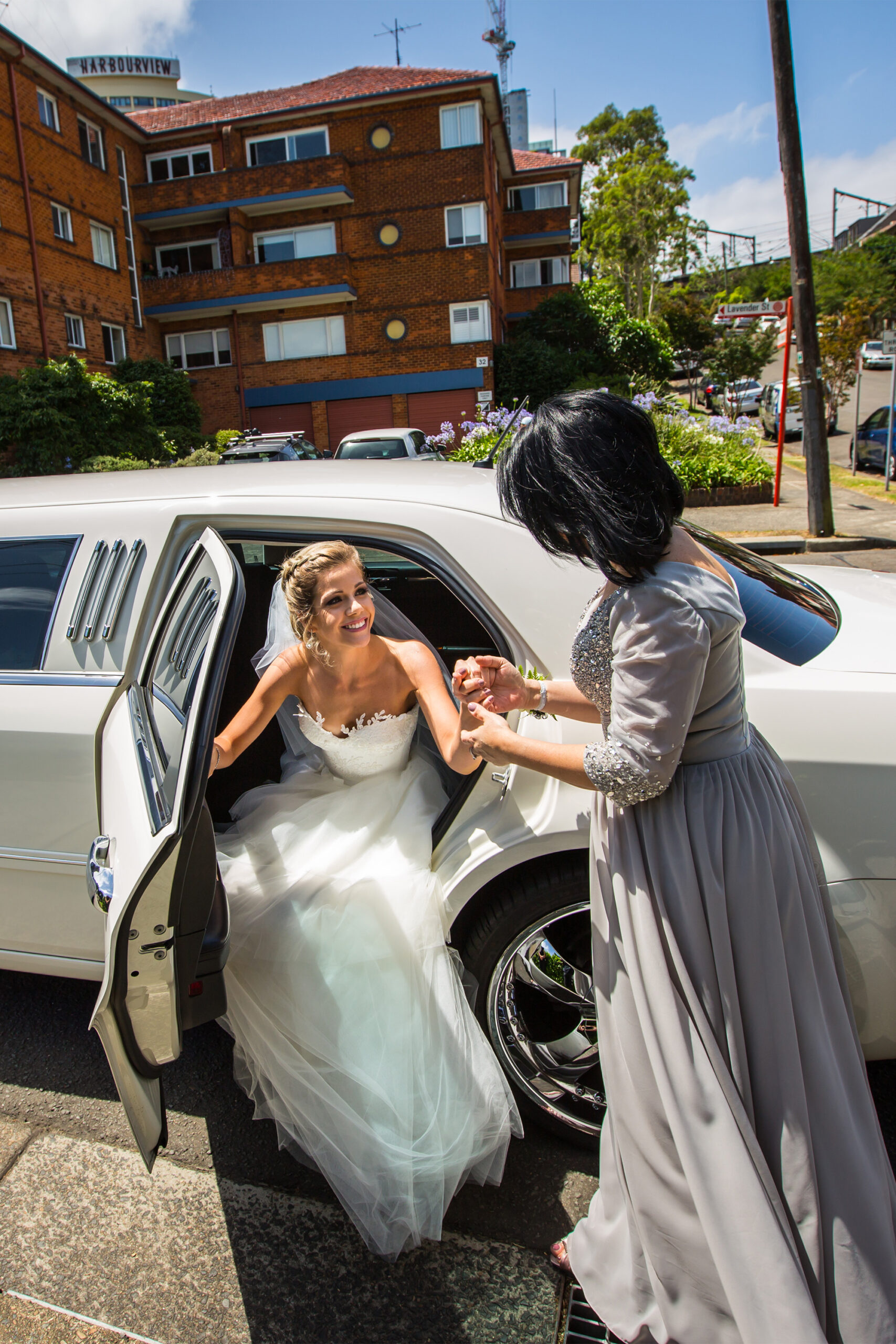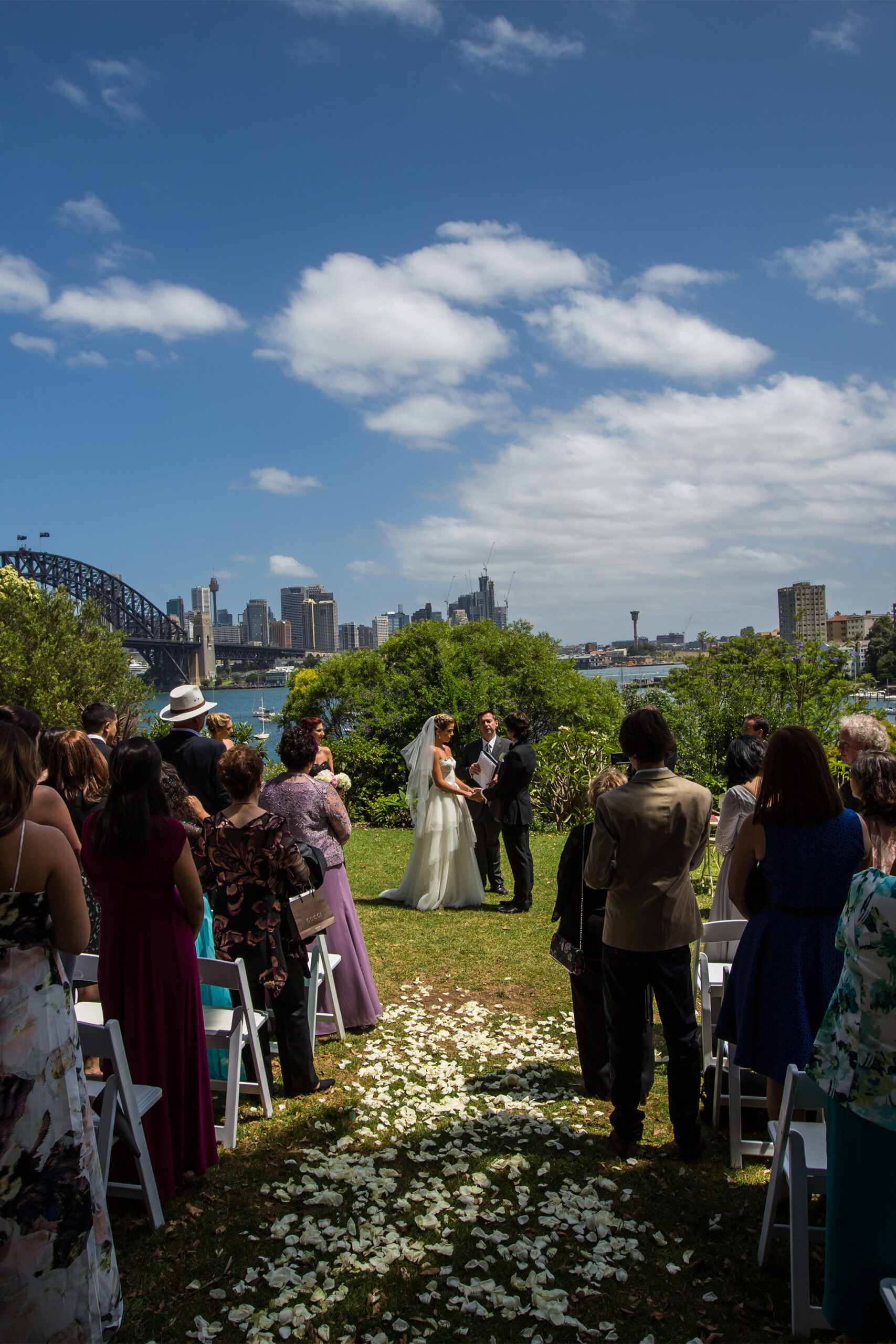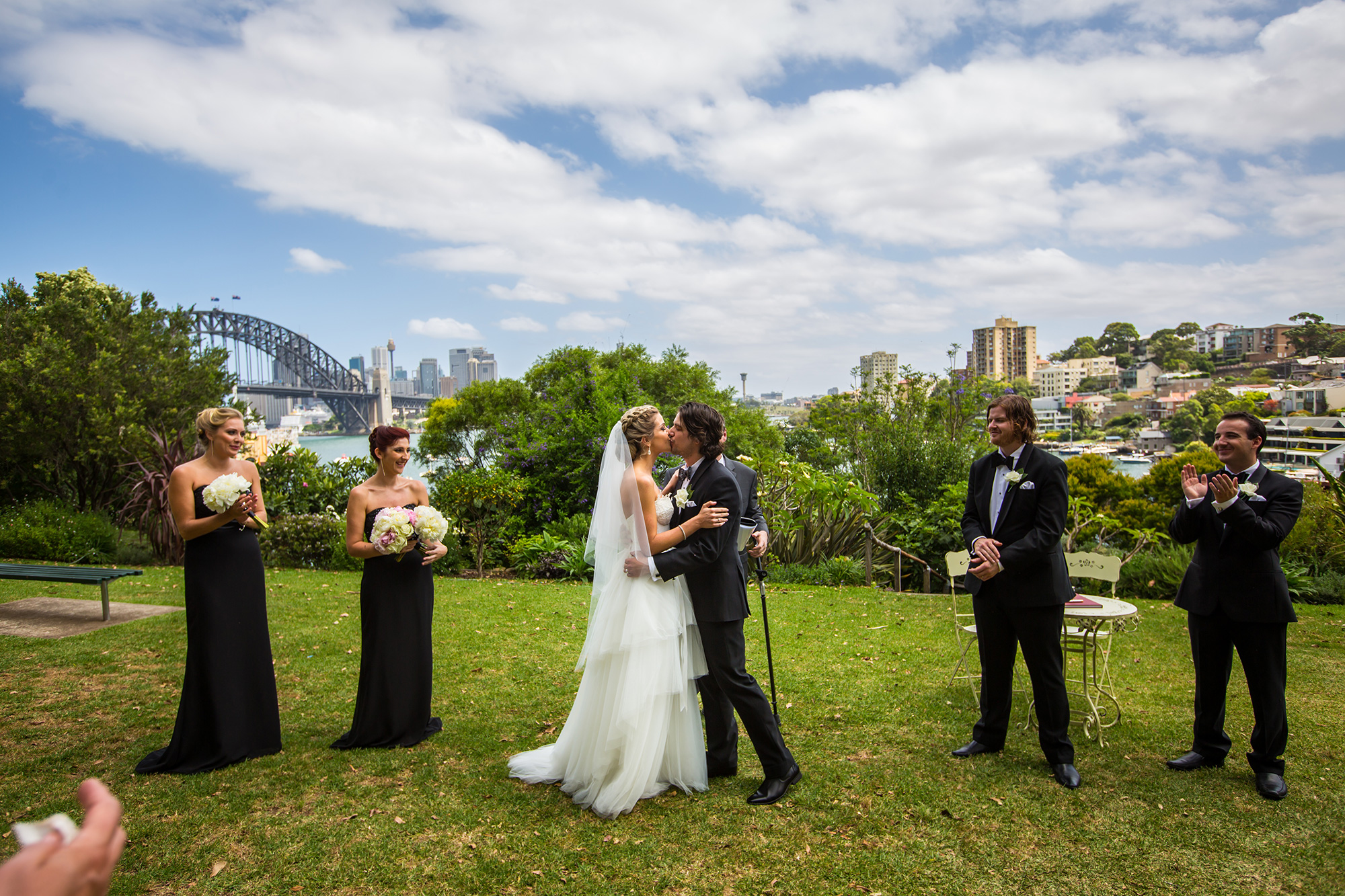 The couple boasted beautiful Sydney city views from their ceremony location at Clark Park.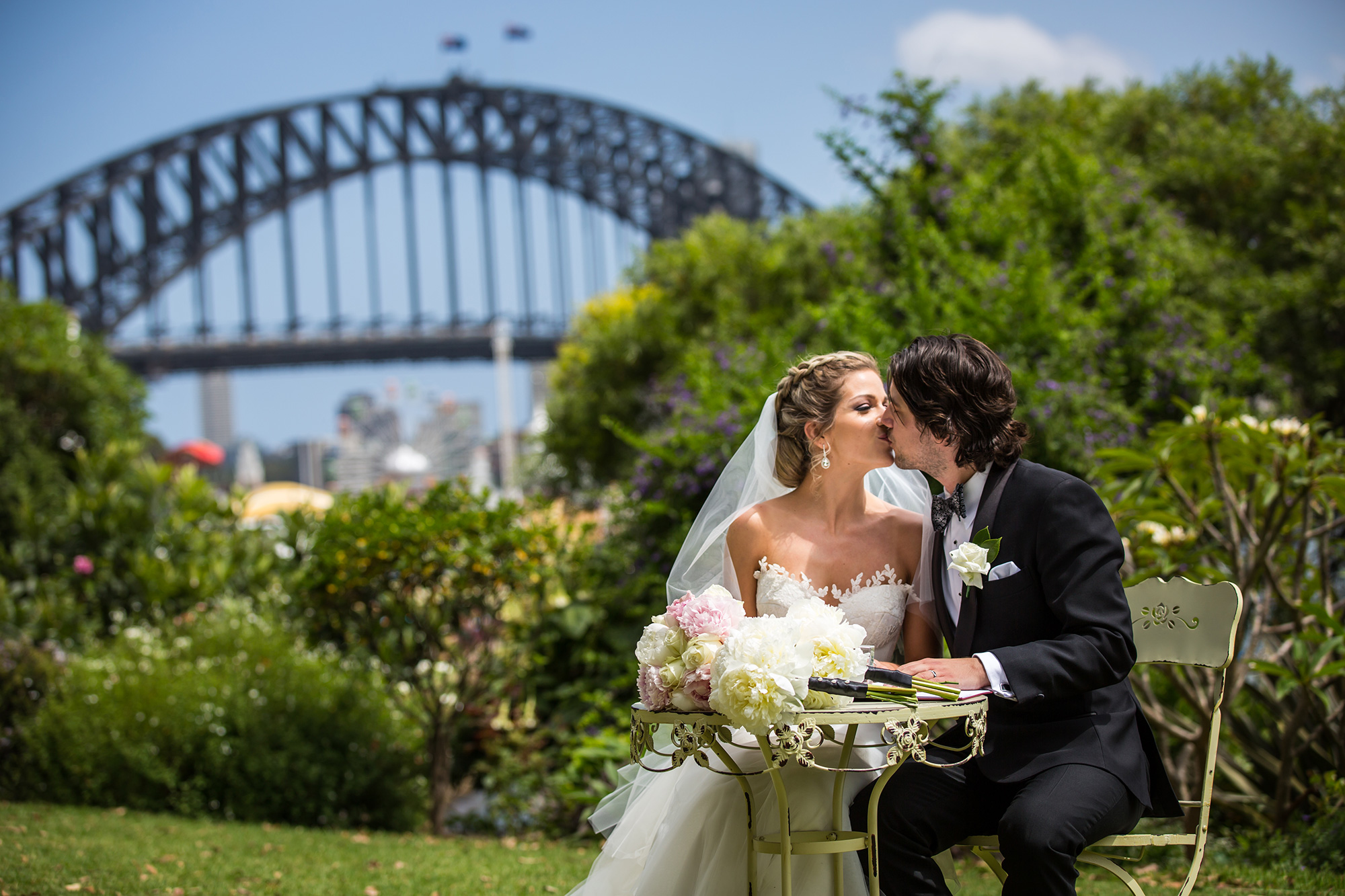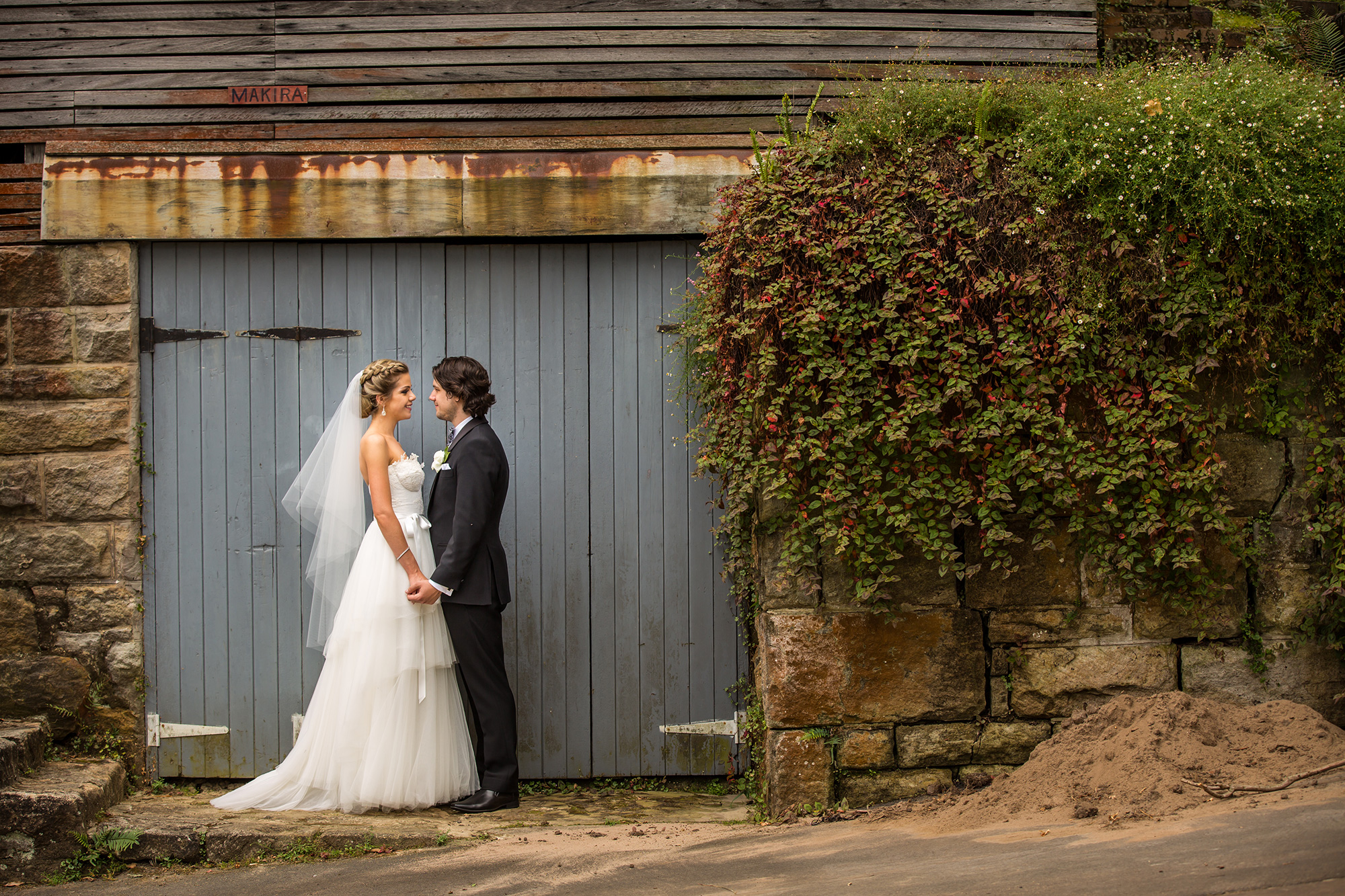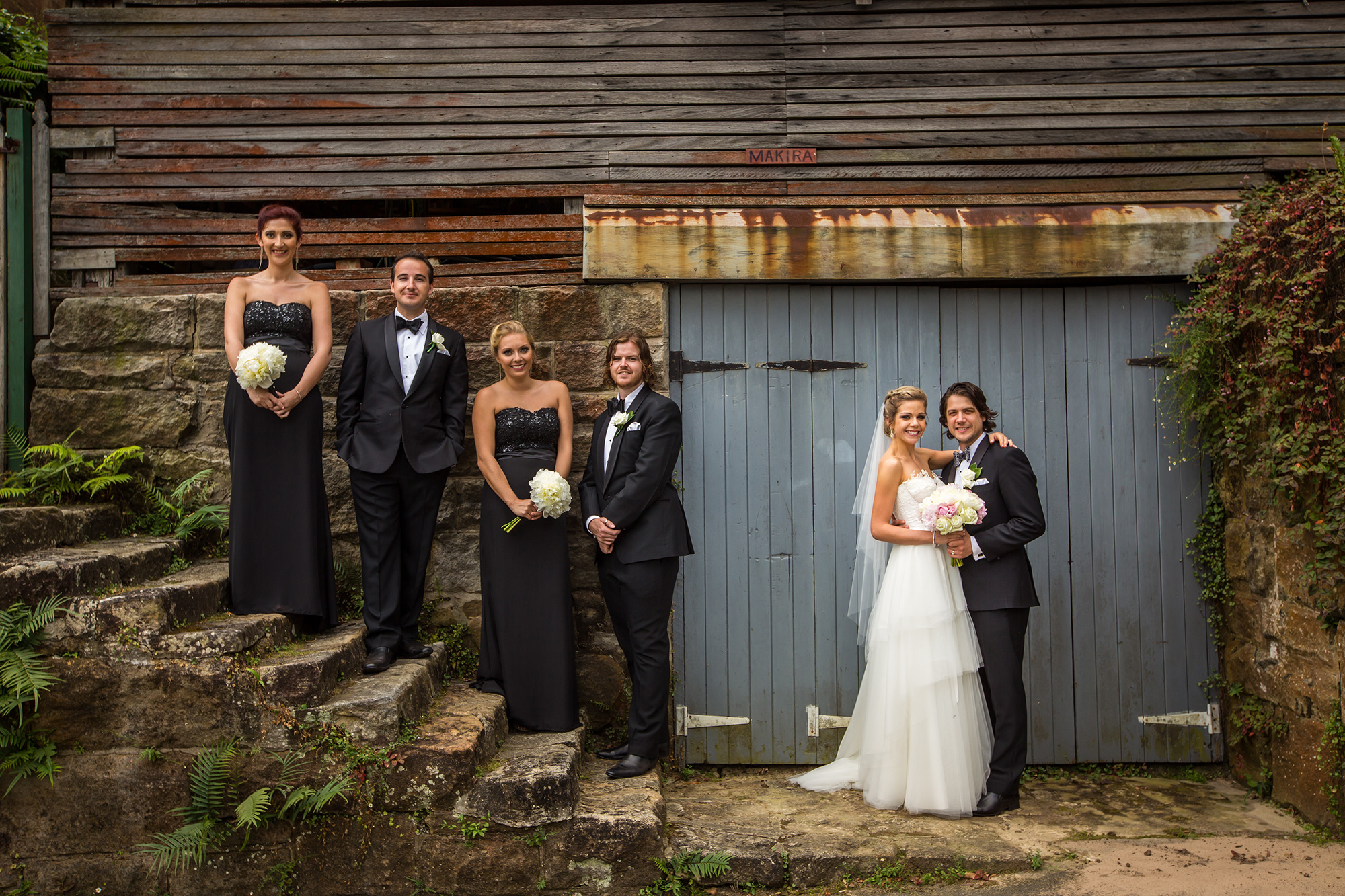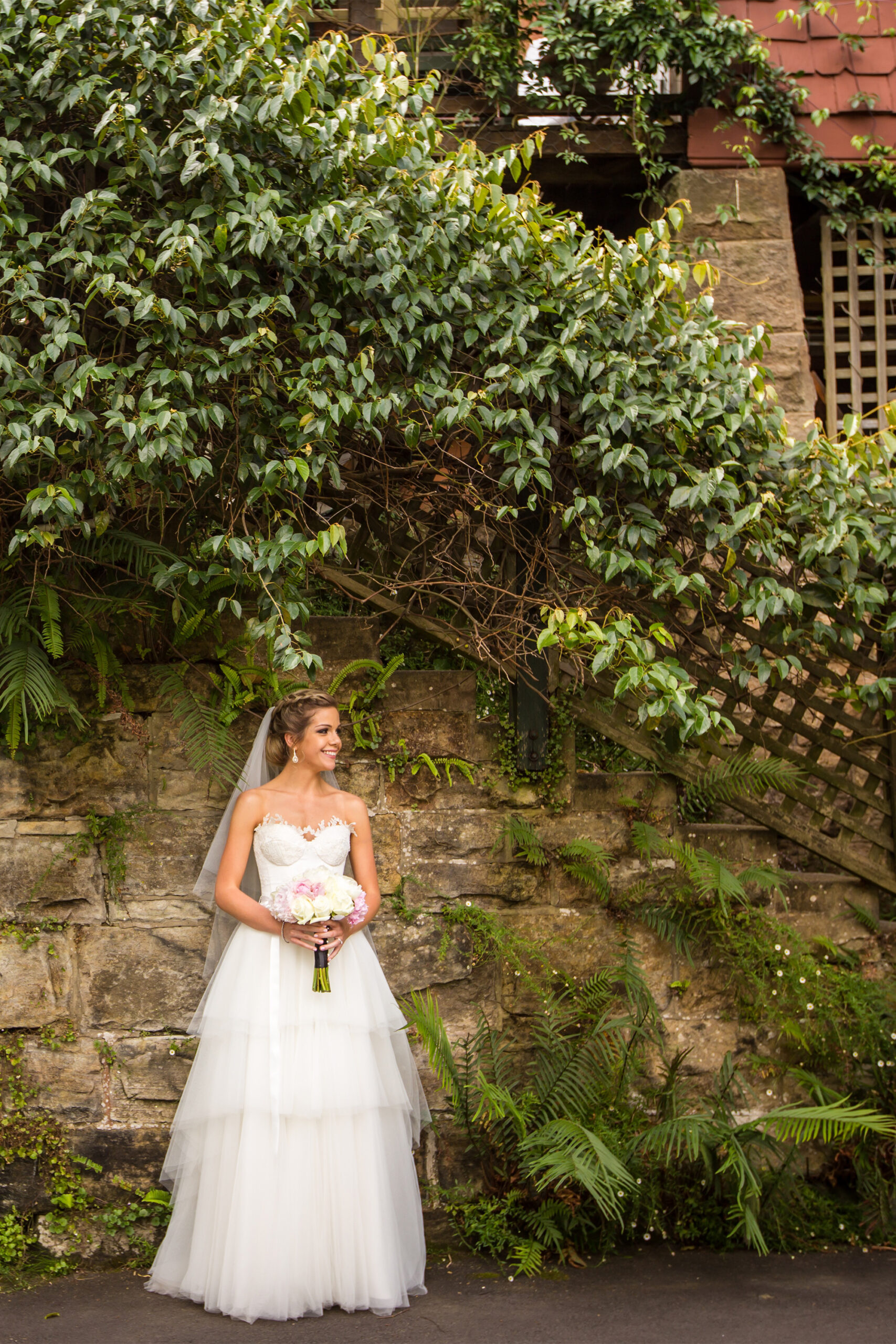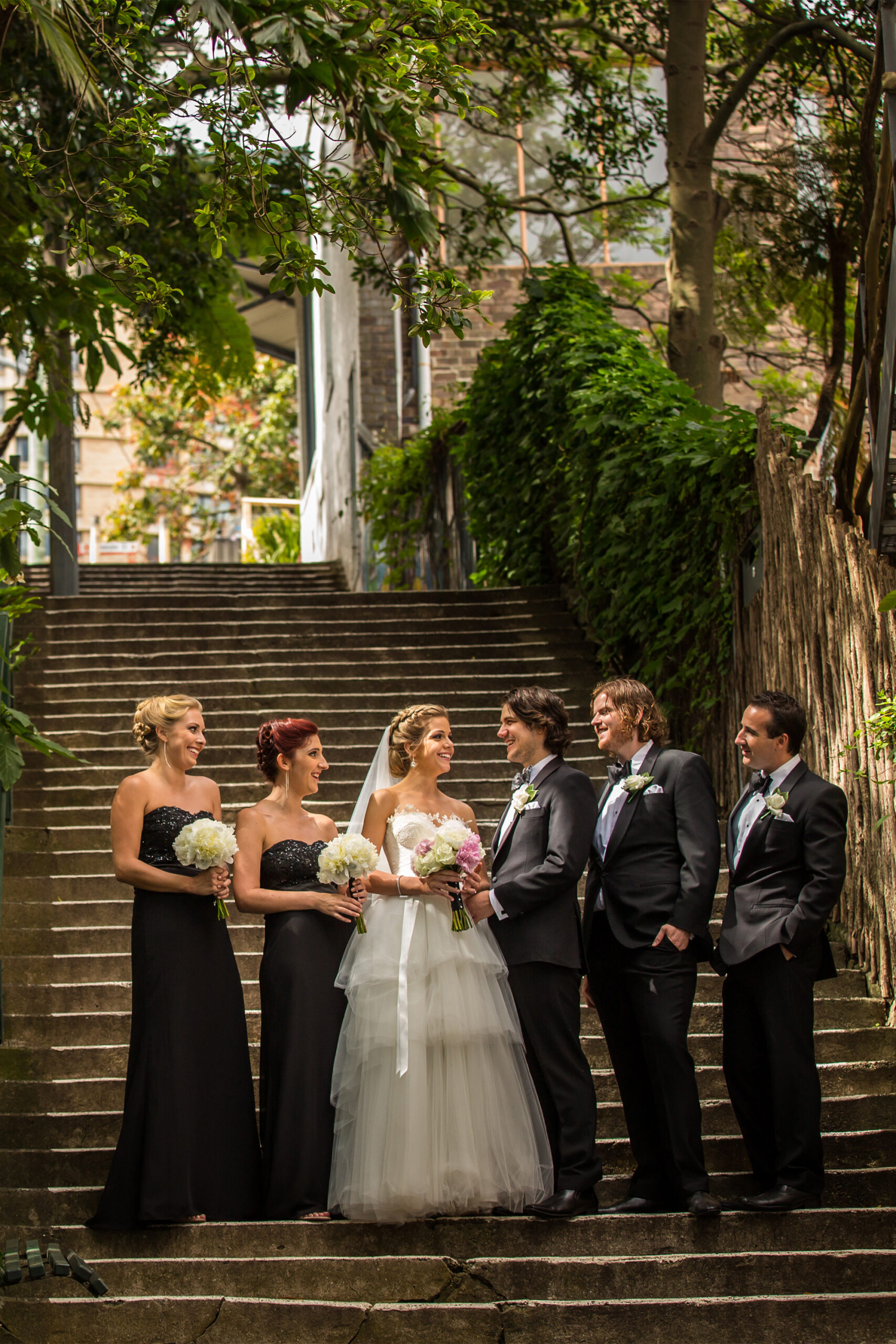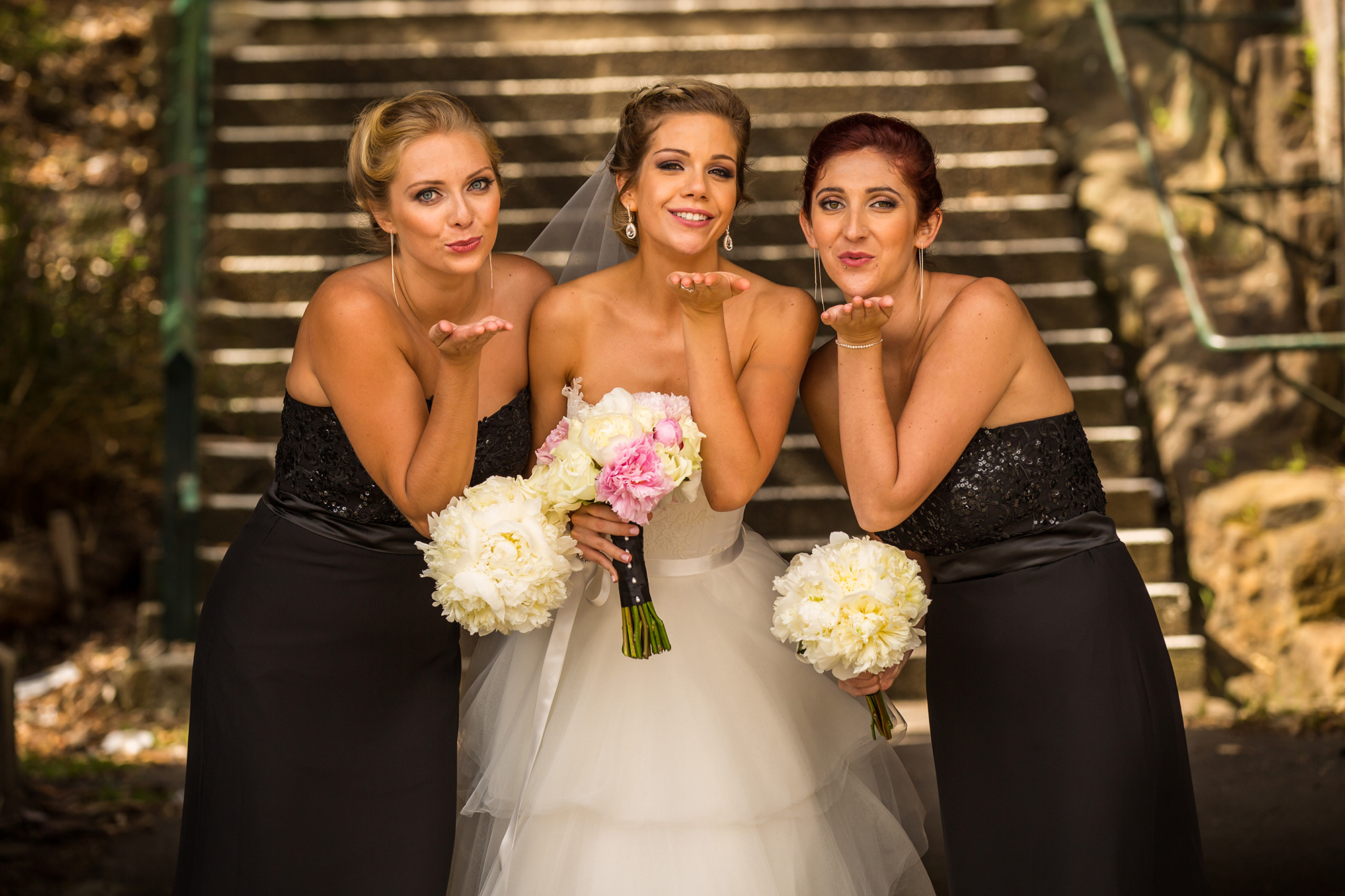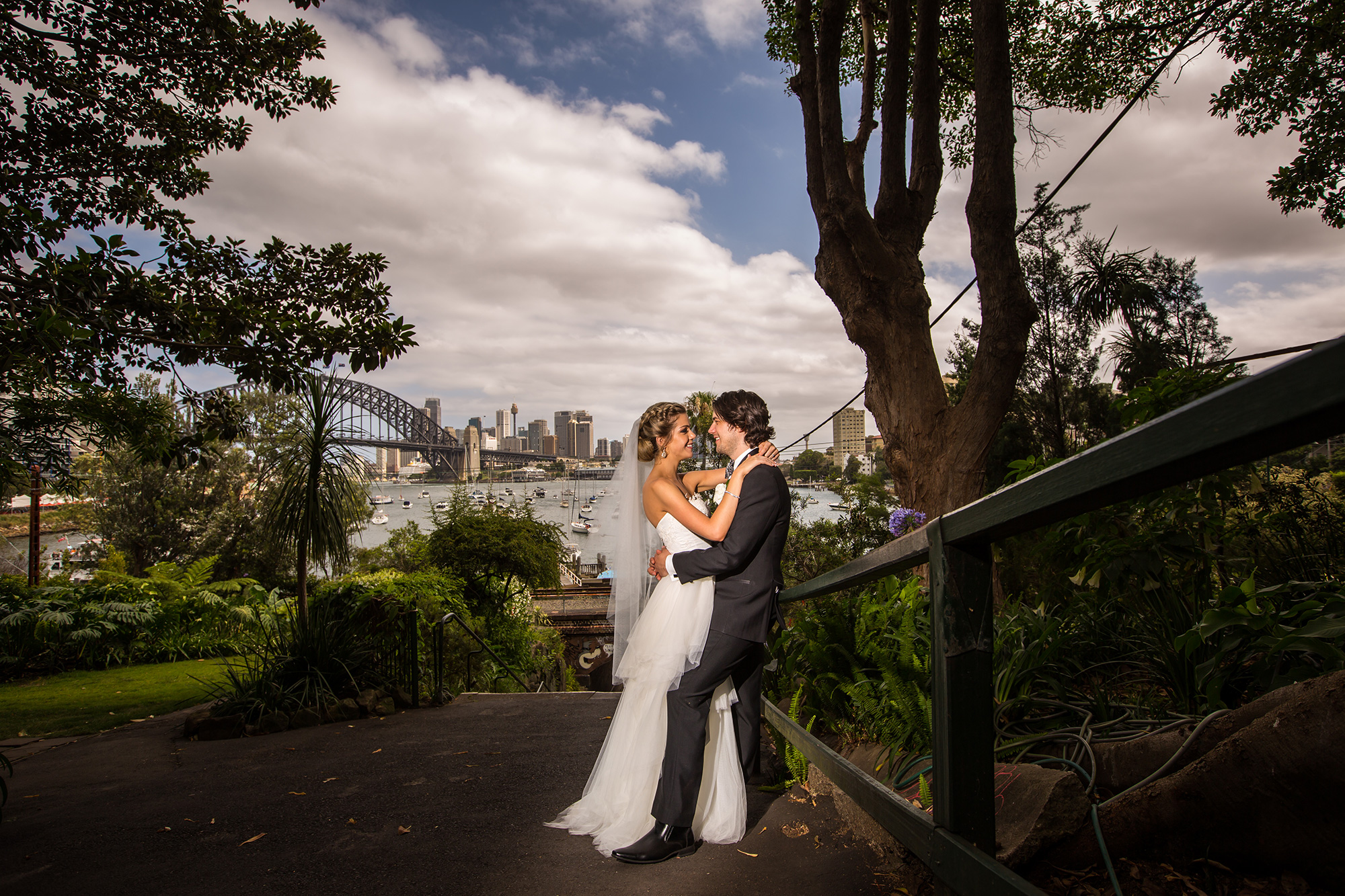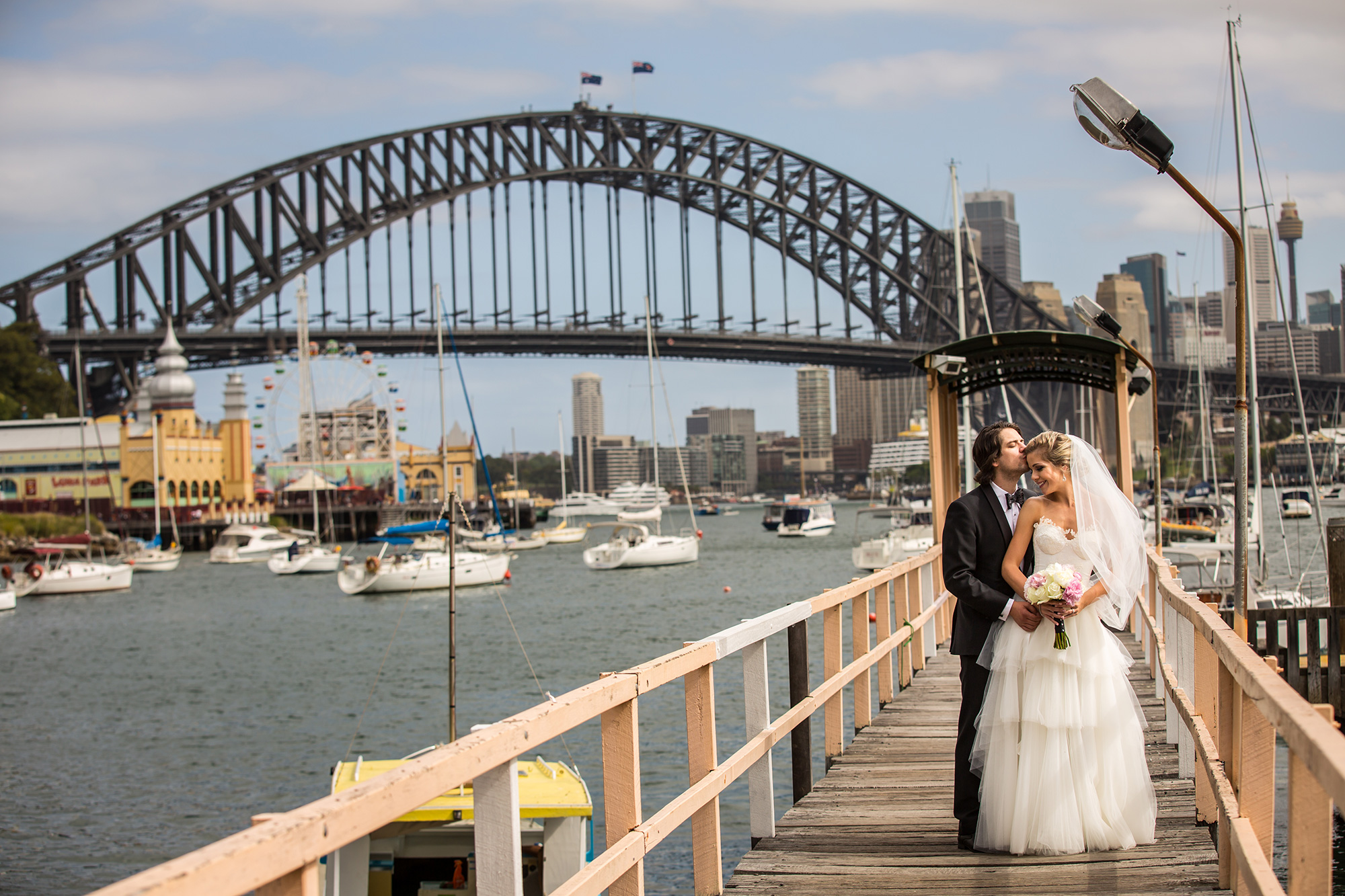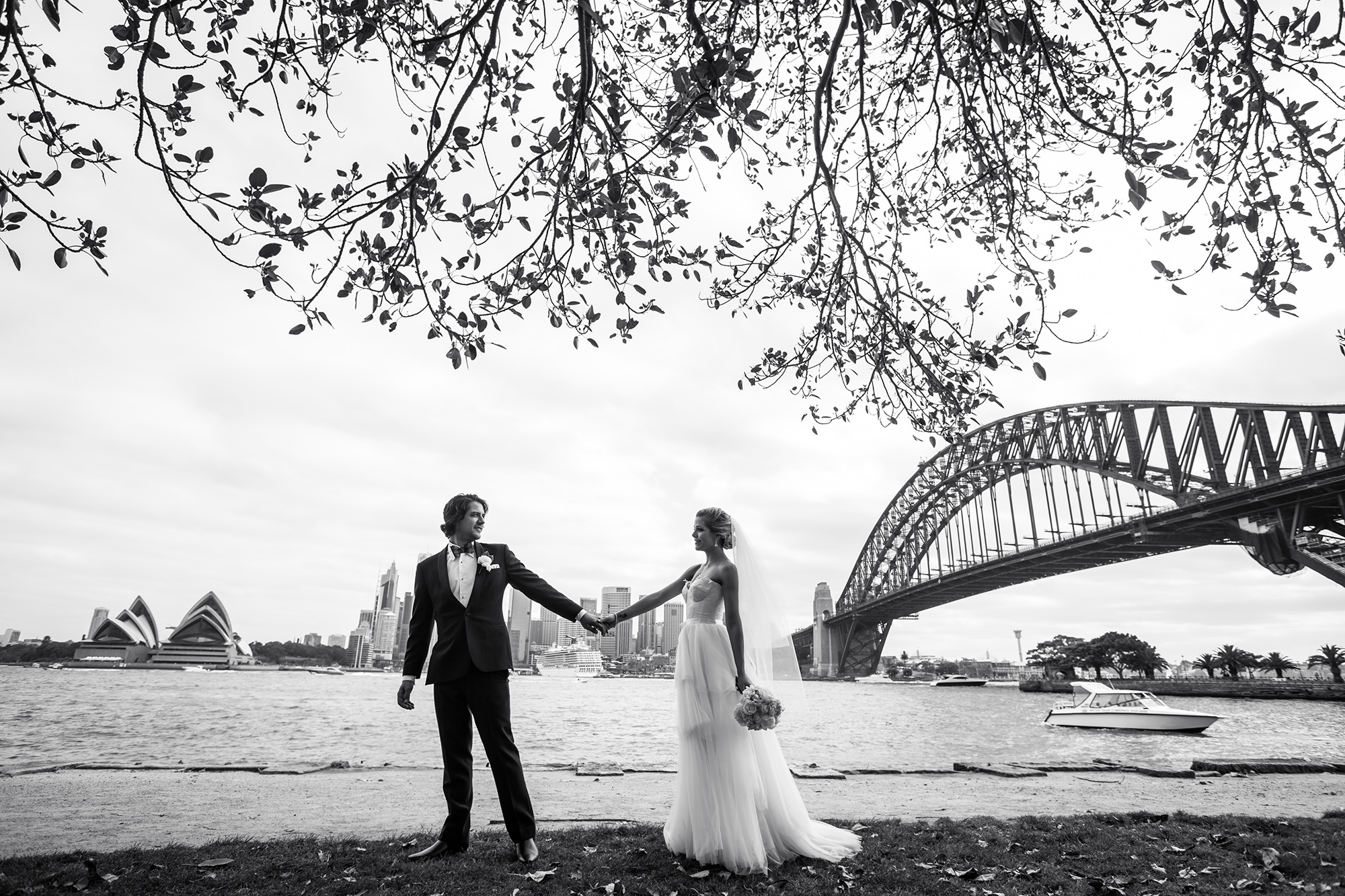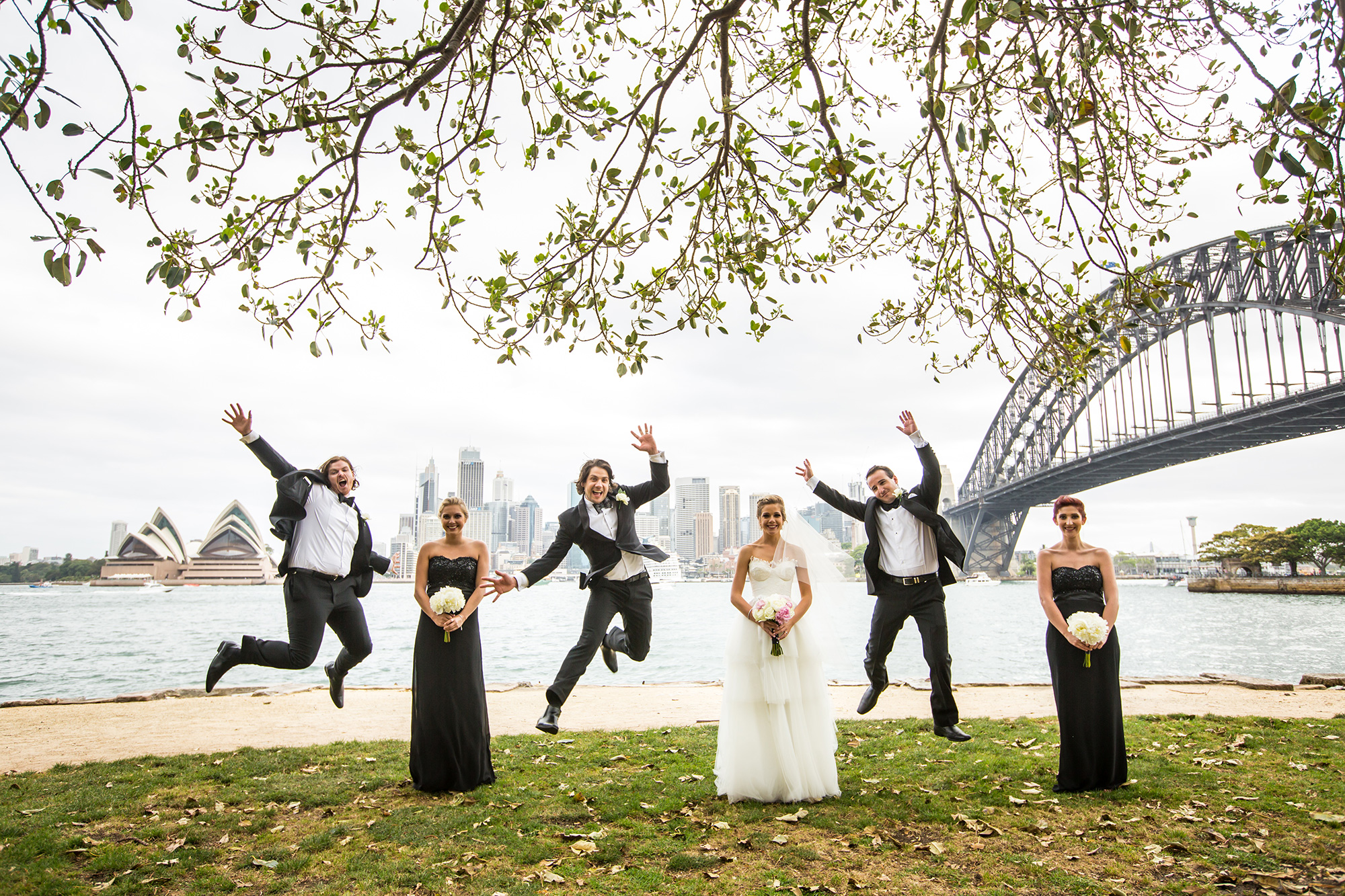 Carrissa wore a layered Karen Willis Holmes design from Savvy Brides whist her bridesmaids were dressed in black evening gowns from For Her And For Him.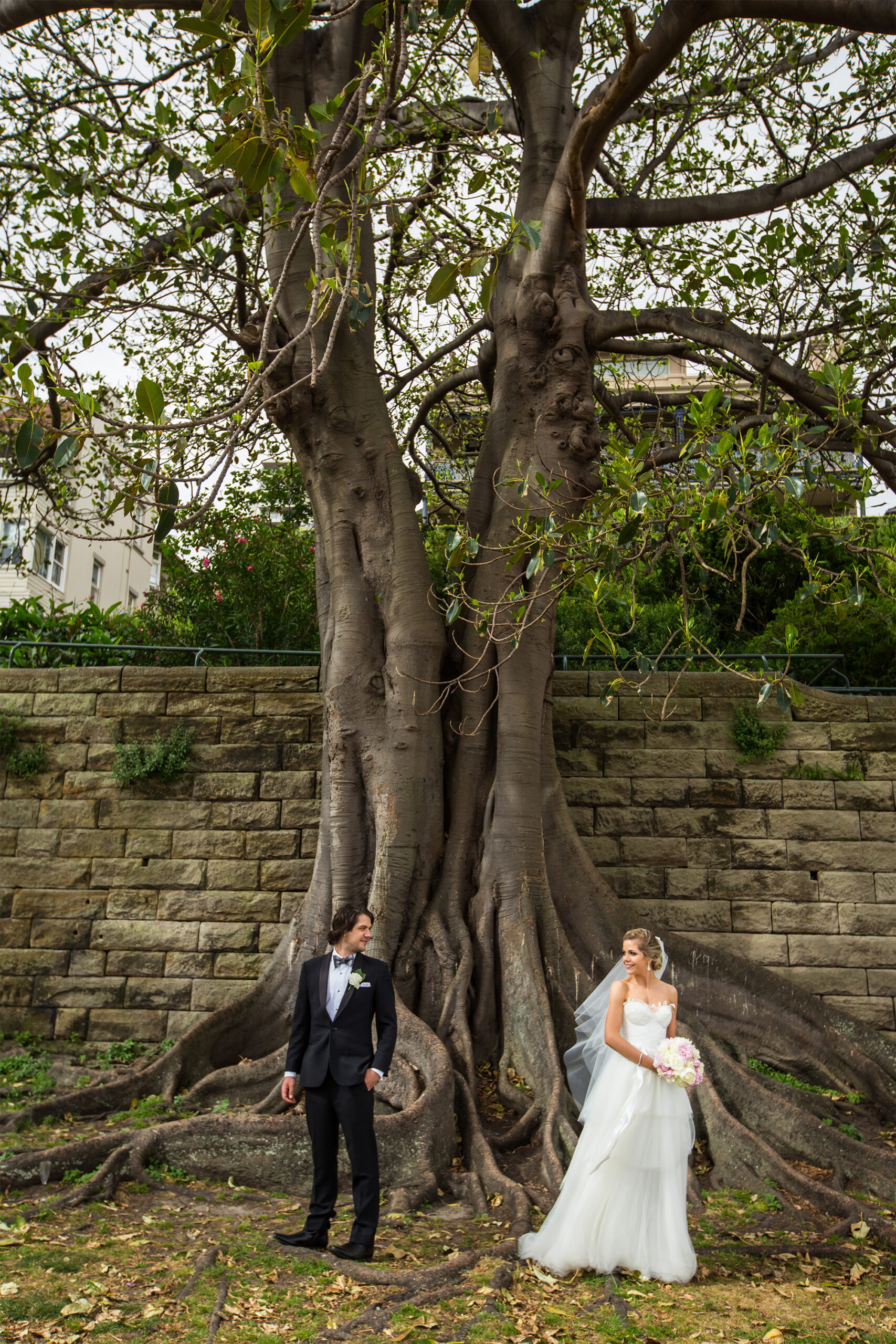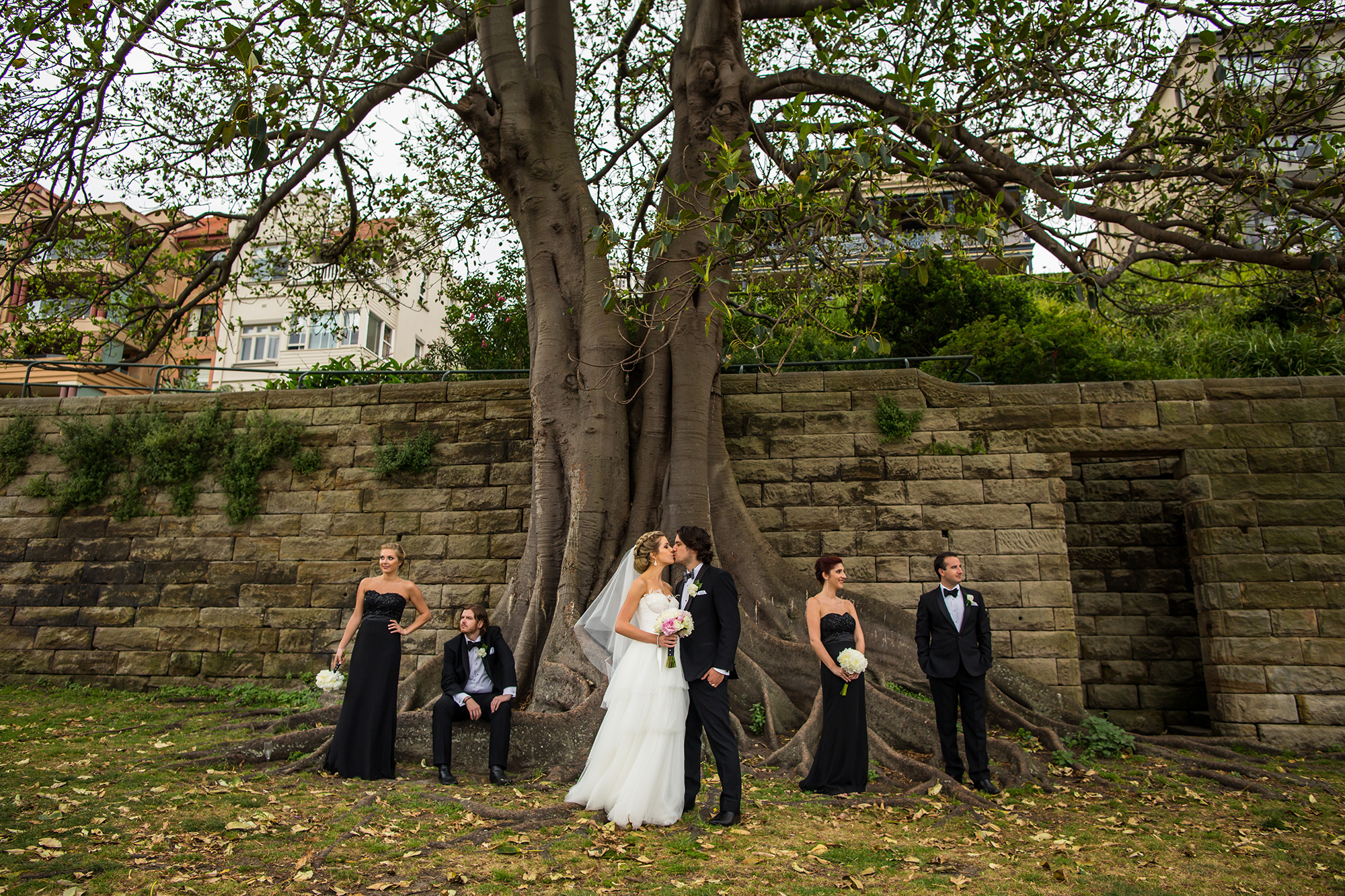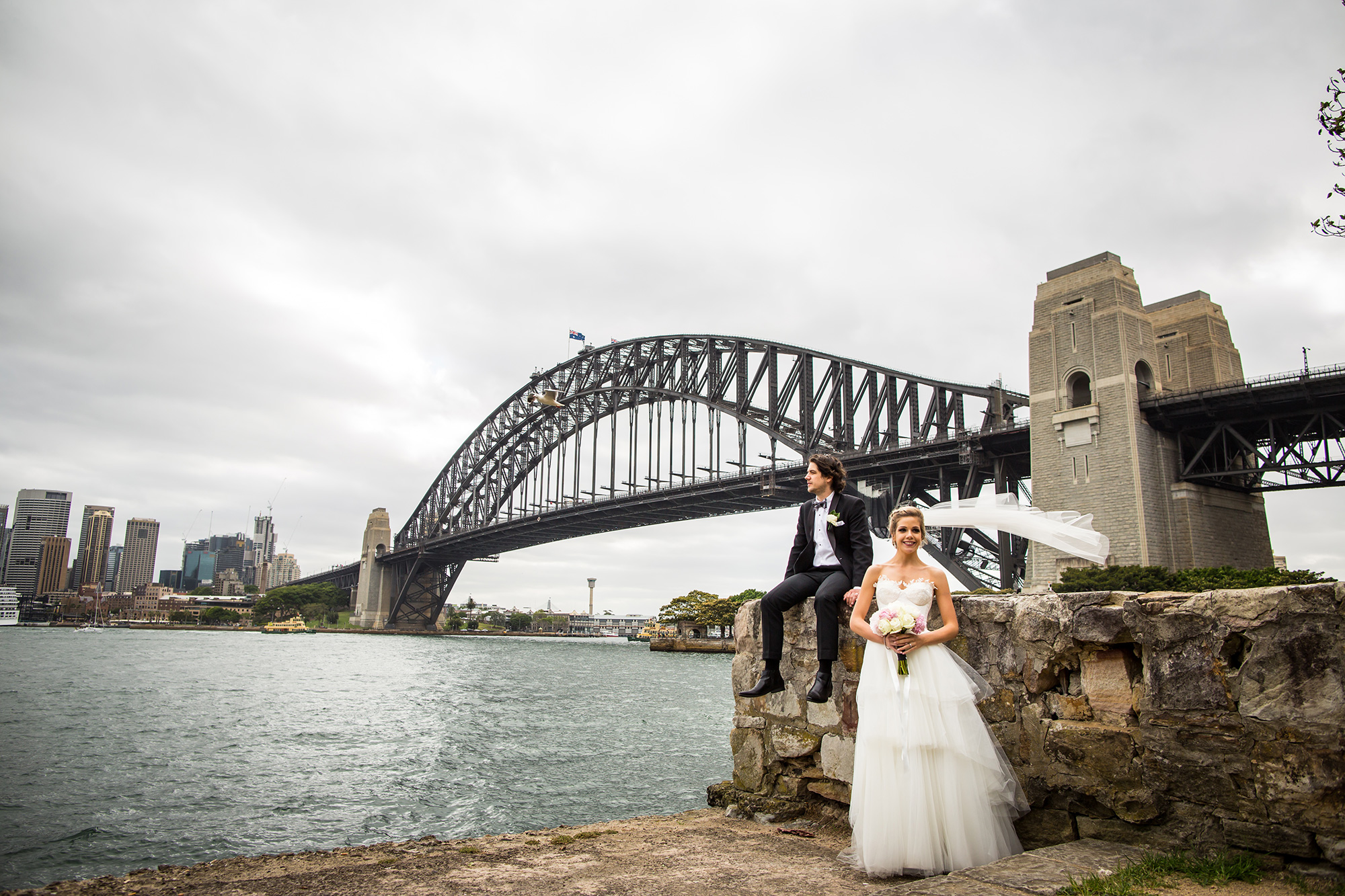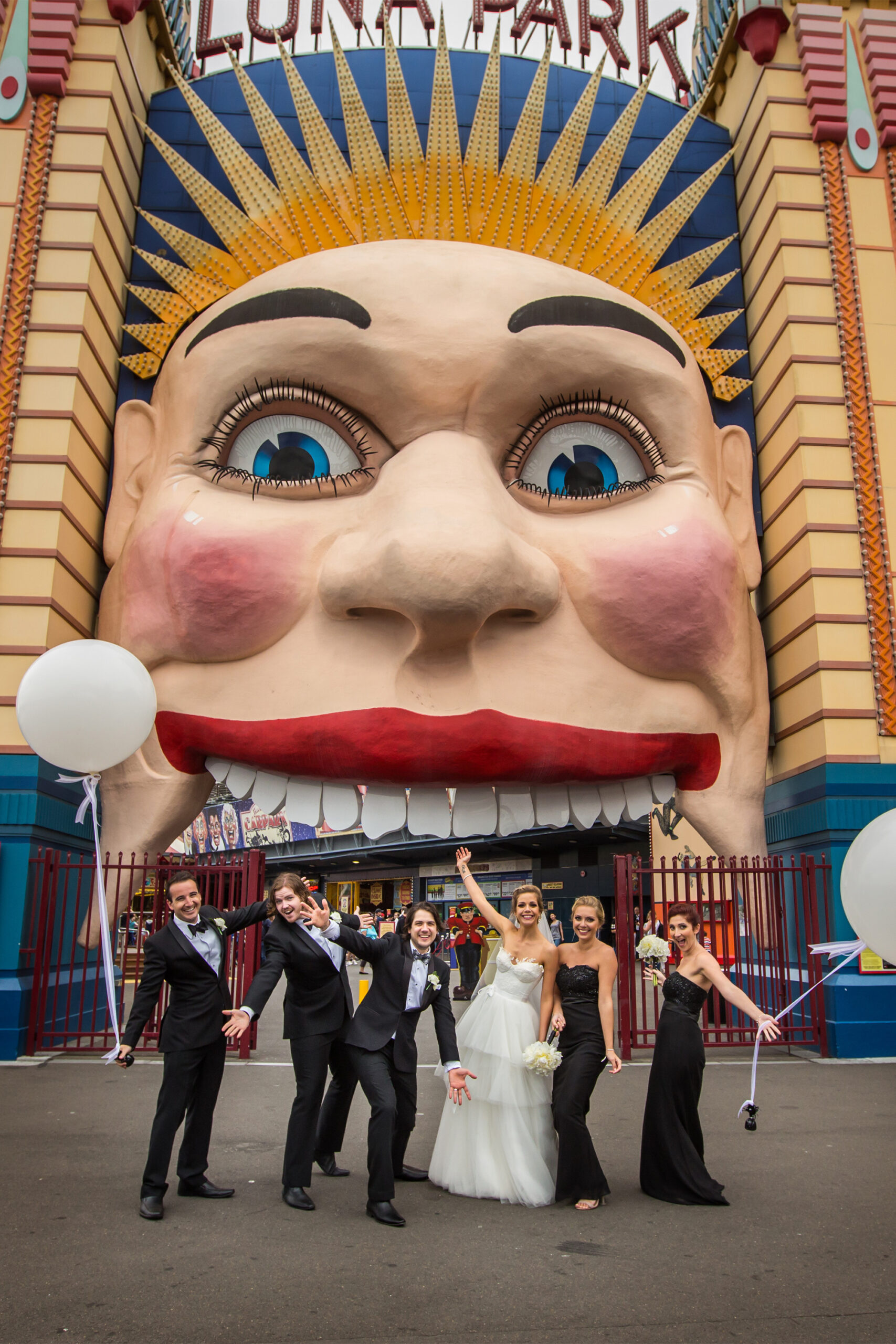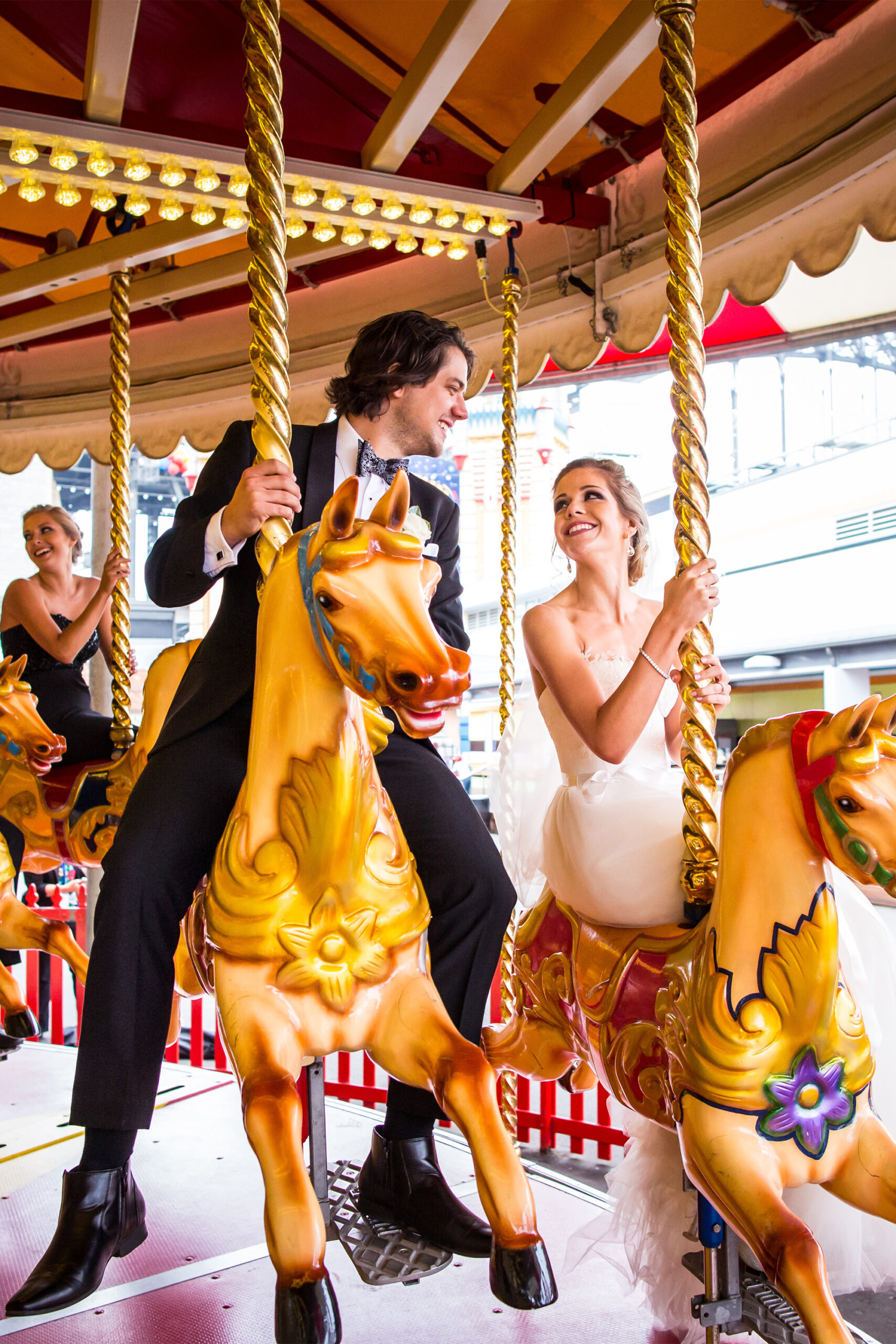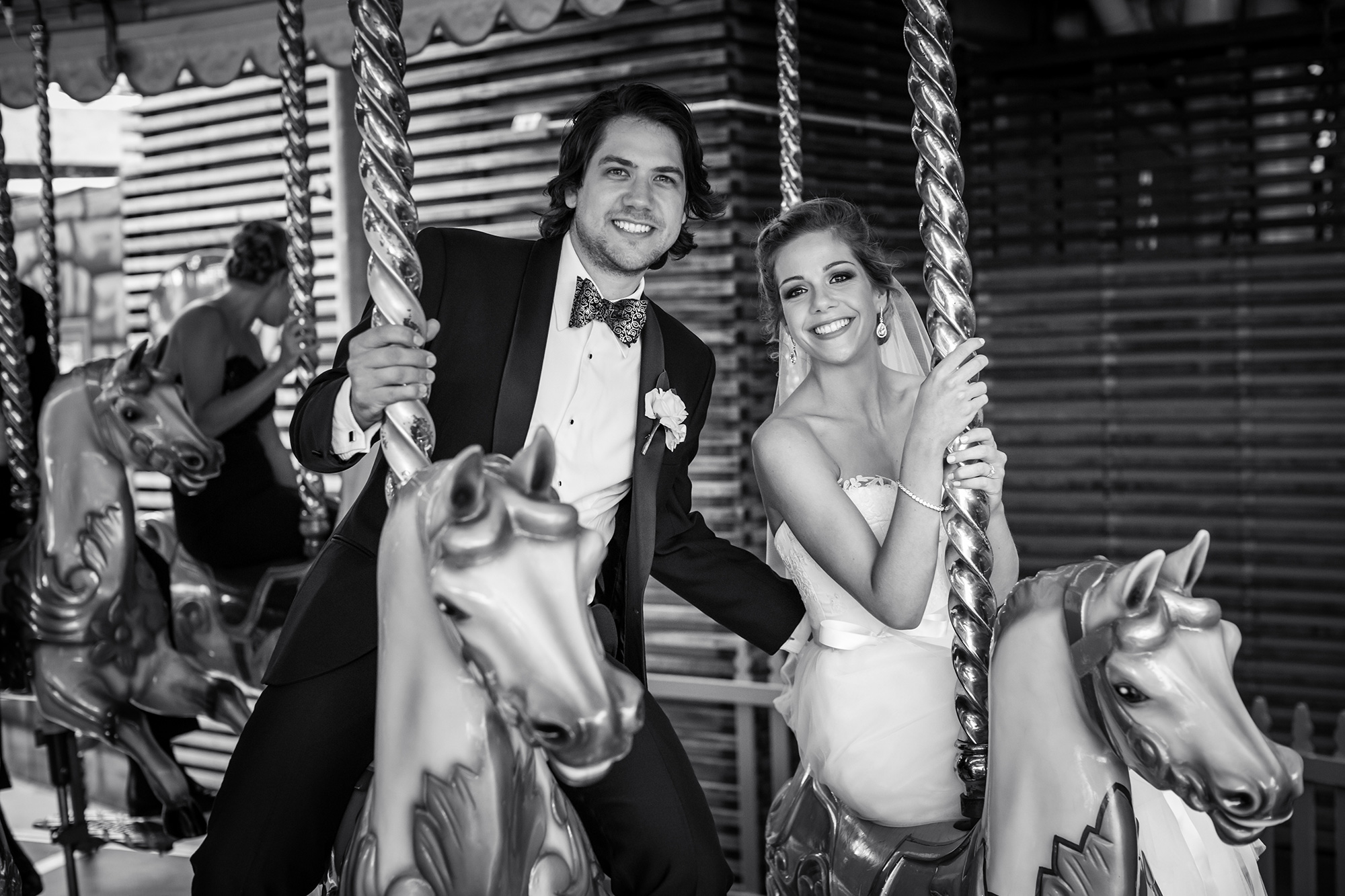 The couple and their bridal party had fun photos taken inside the park.