There are so many things to buy and arrange for your wedding that it's easy to overlook a few of those wedding accessories. However, it's the small details that make your wedding unique and special, so run through this checklist to make sure you've got all the wedding accessories you need.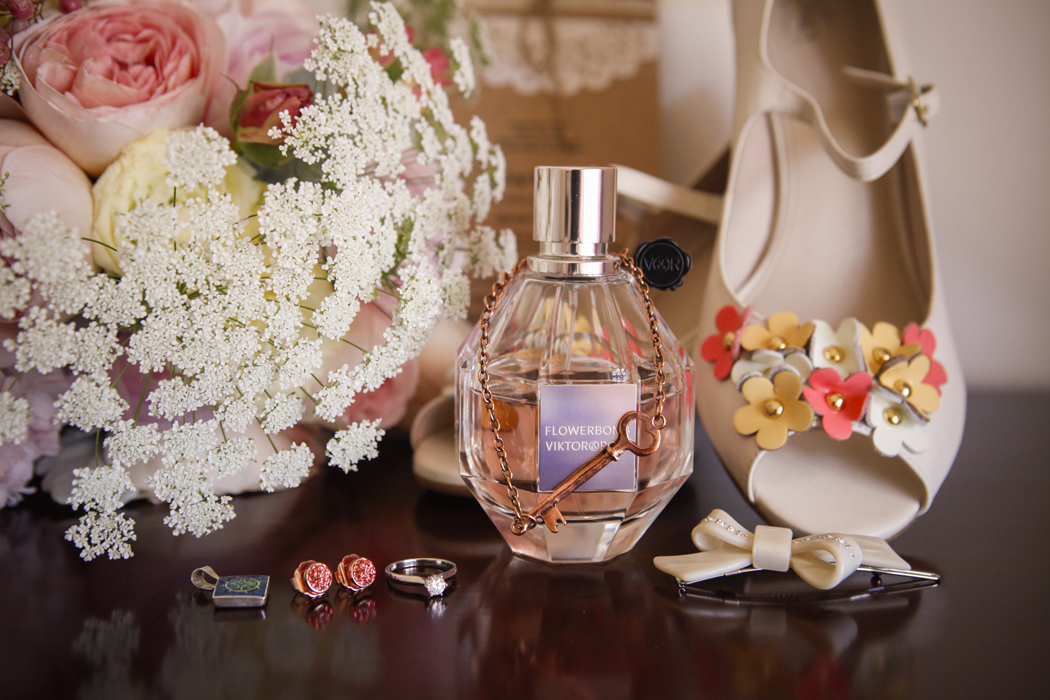 Wedding accessories for the bride
The most important item on any bride's shopping list is her wedding dress, but what else will you need to complete your bridal look?
A veil, headpiece, or hair accessories to complement your gown
Wedding shoes that are comfortable enough to dance the night away
A clutch bag for wedding day essentials
A jacket, shrug or cardigan to cover your shoulders in case it gets chilly
Wedding jewellery to create that extra sparkle
Your bridal garter for a little nod to tradition
Bridal lingerie to add support and make you feel sexy on your special day
Wedding accessories for the groom
His wedding is a rare opportunity for the groom to dress to the nines, and accessories for the groom are designed to help him personalise his look.
A wristwatch to make sure he gets to the ceremony on time
A pocket handkerchief to wipe away the tears of joy
Some cufflinks to add a special touch to his outfit
A buttonhole to match your bouquet
A tie, cravat, or bow tie depending on the time of day
A waistcoat or cummerbund if necessary
A hat and gloves for a very formal wedding

Wedding accessories for the wedding party
The bride and groom aren't the only members of the wedding that will need wedding accessories. Bridesmaids, ushers and both sets of parents will need some little extras to make it obvious that they are members of the wedding party.
Bridesmaids' jewellery as a thank you gift from you
Bridesmaids' hair accessories or tiaras to complete their look
Bridesmaids' shoes to complement their dresses
Ties, waistcoats, and top hats for the ushers and fathers
Buttonholes for the male members and wrist corsages for the mothers
Wedding ring bag or cushion for the best man or ring bearer
A basket for your flower girl to carry down the aisle
Wedding accessories for the ceremony
The ceremony tends to be neglected when it comes to accessories and decorations, but a little thought and a few well placed accessories can make your ceremony extra special.
Confetti, rose petals, bubbles, or rice for guests to shower you with
Orders of service so that guests can follow your wedding ceremony
Lightly fragranced candles to add atmosphere to your vows
Wedding accessories for the reception
The wedding breakfast is the obvious time for reception accessories, and your tables will be covered with trinkets and little extras to make them unique and personal.
Escort cards, place names and a seating plan to help your guests find their seats
Bomboniere as a thank you to your guests for sharing your celebrations
A wedding cake topper, knife, and stand, as well as cake boxes
Table jewels, table runners, candles and serviette rings
Wine glass gems and colourful glassware
Disposable cameras and videos for those classic wedding moments
A wishing well for gifts in envelopes