It is with a huge grin and a bursting heart that I announce Melbourne couple Sinead and Matt Commerford winners of Easy Weddings' inaugural Wedding of the Year competition. I'm so thrilled for them both!
The veterinary nurse and electrician who recently celebrated their one year anniversary in Tassie (thanks to our monthly prize sponsors Aussie and Rydges) say "life is the same really; we are each other's best friend and have continued to be a team. If anything we get stronger as hubby and wifey as the days go on…still very much in love."
There must be something about the breathtaking Australian countryside that got voters madly clicking, for our runners up Carissa & Lachlan of SA (in second place) and Taleah & Aaron of NSW (in third) also chose rustic country themes for their big days.
But Sinead & Matt's was the wedding that wowed the most – a combination of gorgeous scenery (and photography, thank you Marcel Voss), a colossal DIY effort (thank you, hot glue gun) and a sweet tale of high school sweethearts finding their soul mate at just 15 years old.
The couple, who celebrate 10 years together this year, can now pack their suitcases and prepare their passports for eight glorious nights in sunny Hawaii courtesy of our friends at My Holiday Centre.
Congratulations xx
Here are some of our favourite images from Sinead and Matt's gorgeous wedding day. See the full posts here: Young love: Sinead & Matt's rustic country wedding Sinead & Matt's trash the dress with Voss Photography (and Wilson)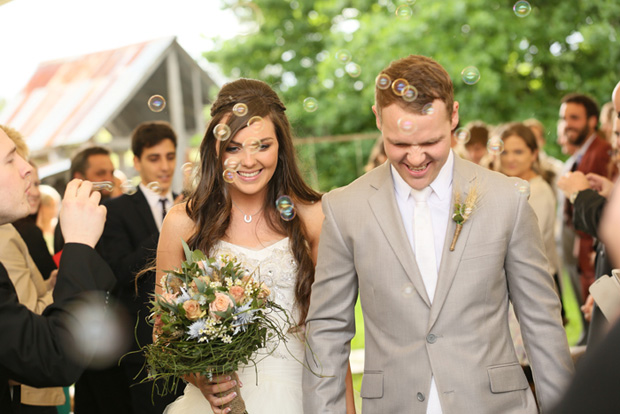 Comments