Adam Ofri's unique proposal to partner Cara Rosenberg was all about her favourite Sunday pastime.
"I organised a fake copy of the Sydney Morning Herald Traveller as Cara loves reading that on Sunday," Adam, 32, explains.
"I inserted it into the newspaper. In it I had made advertisements of places we visited together and the back page was my opportunity to verbalise just how I feel about her… Thankfully, she said 'yes'."
The Sydney couple celebrated their Jewish wedding at the city's Great Synagogue on December 14, 2014 in front of 150 guests.
"We observed a number of Jewish wedding traditions, one of the most special moments of the day was the Jewish custom of veiling the bride," Cara, 32, says.
The celebrations continued at the Sydney Theatre Company's Theatre Bar at the End of the Wharf, chosen for its fun atmosphere and iconic Sydney views.
A photo booth courtesy of My Event Photobooths captured plenty of memories, and live music from Glass featuring Potbelleez' frontman Ilan Kidron, got the party started.
"We had so much fun and wouldn't have changed a thing," Cara says.
"It was exactly what we wanted; a meaningful ceremony followed by a joyous party."
Photos courtesy of T-One Image.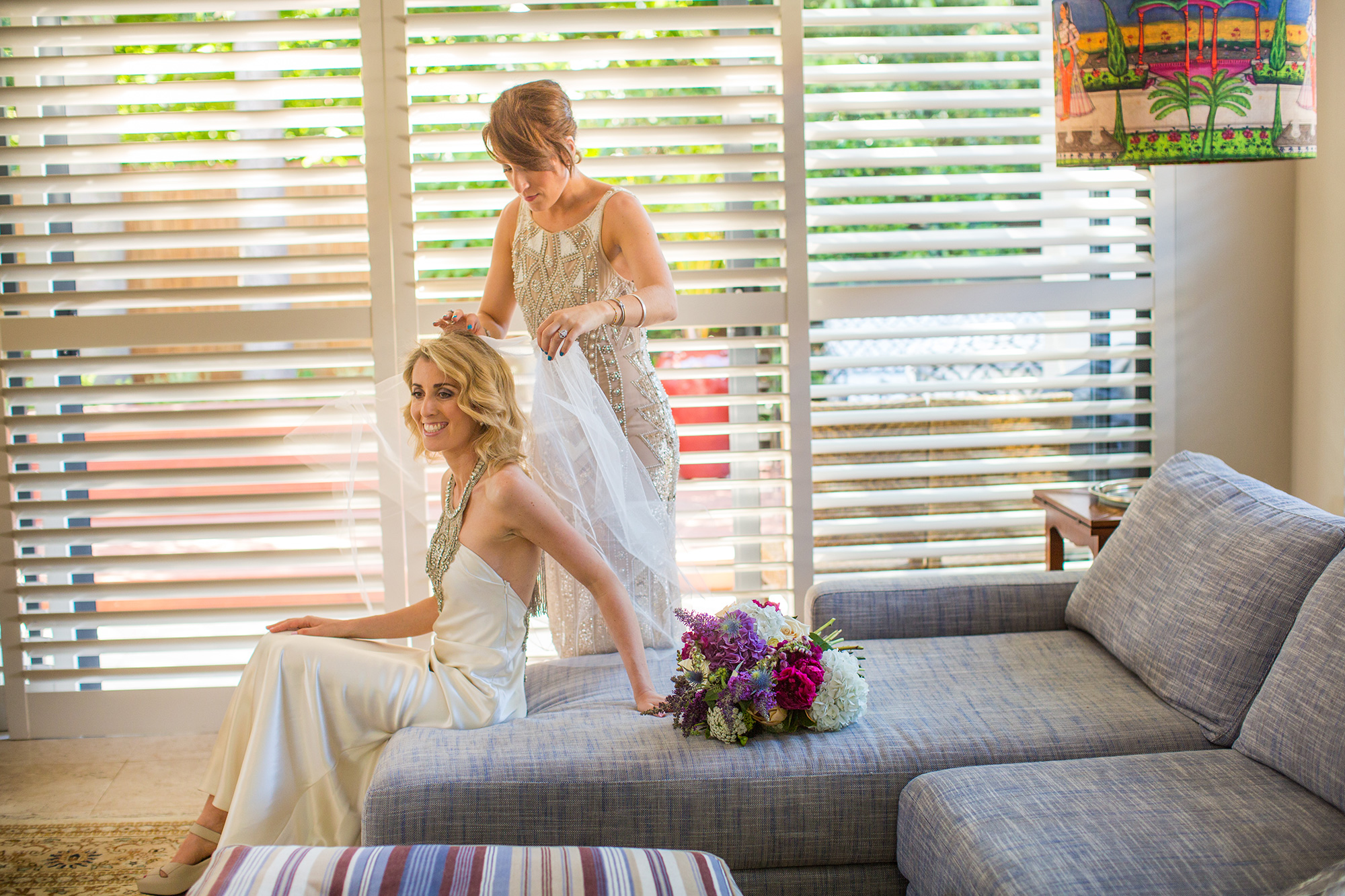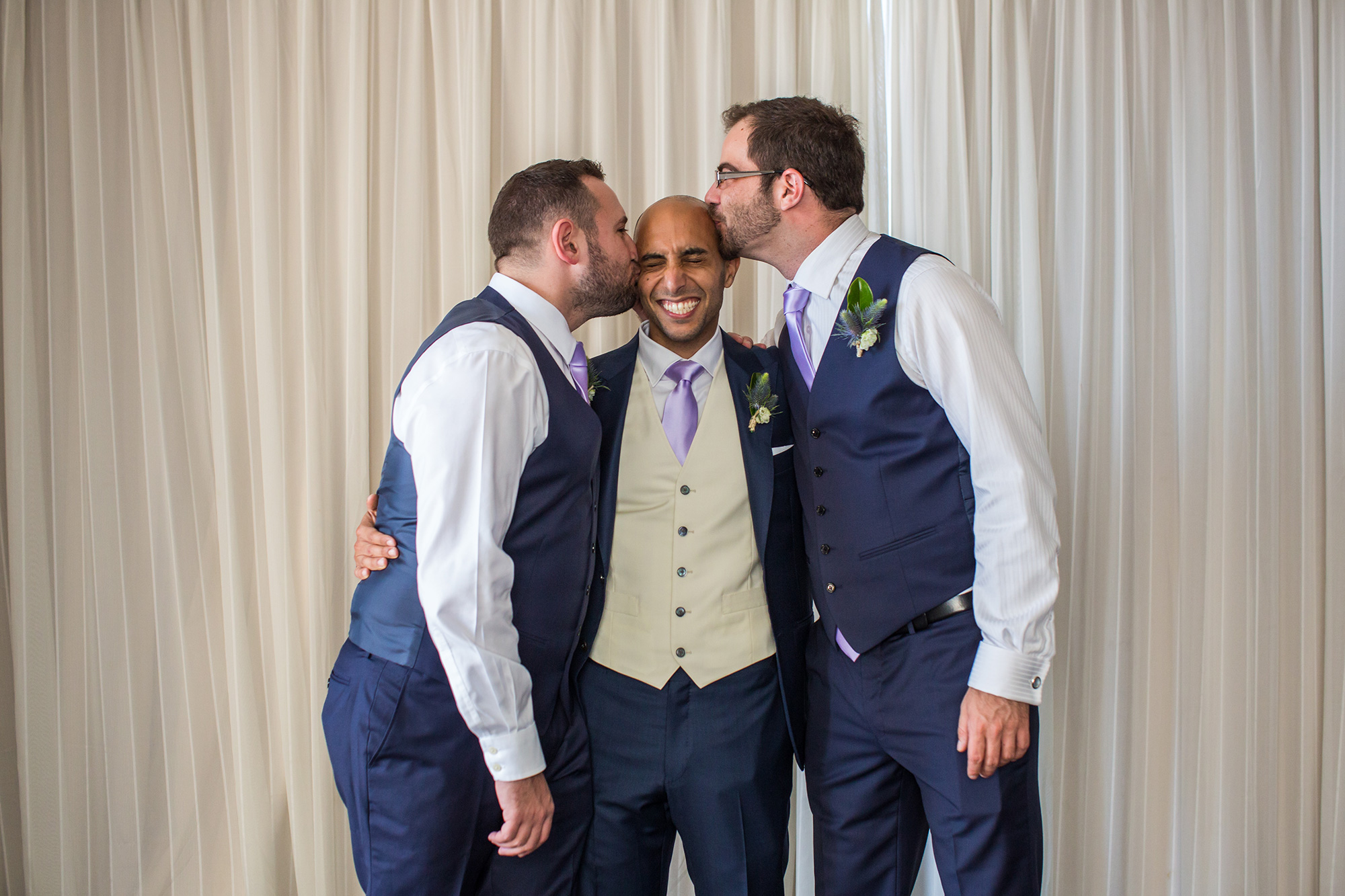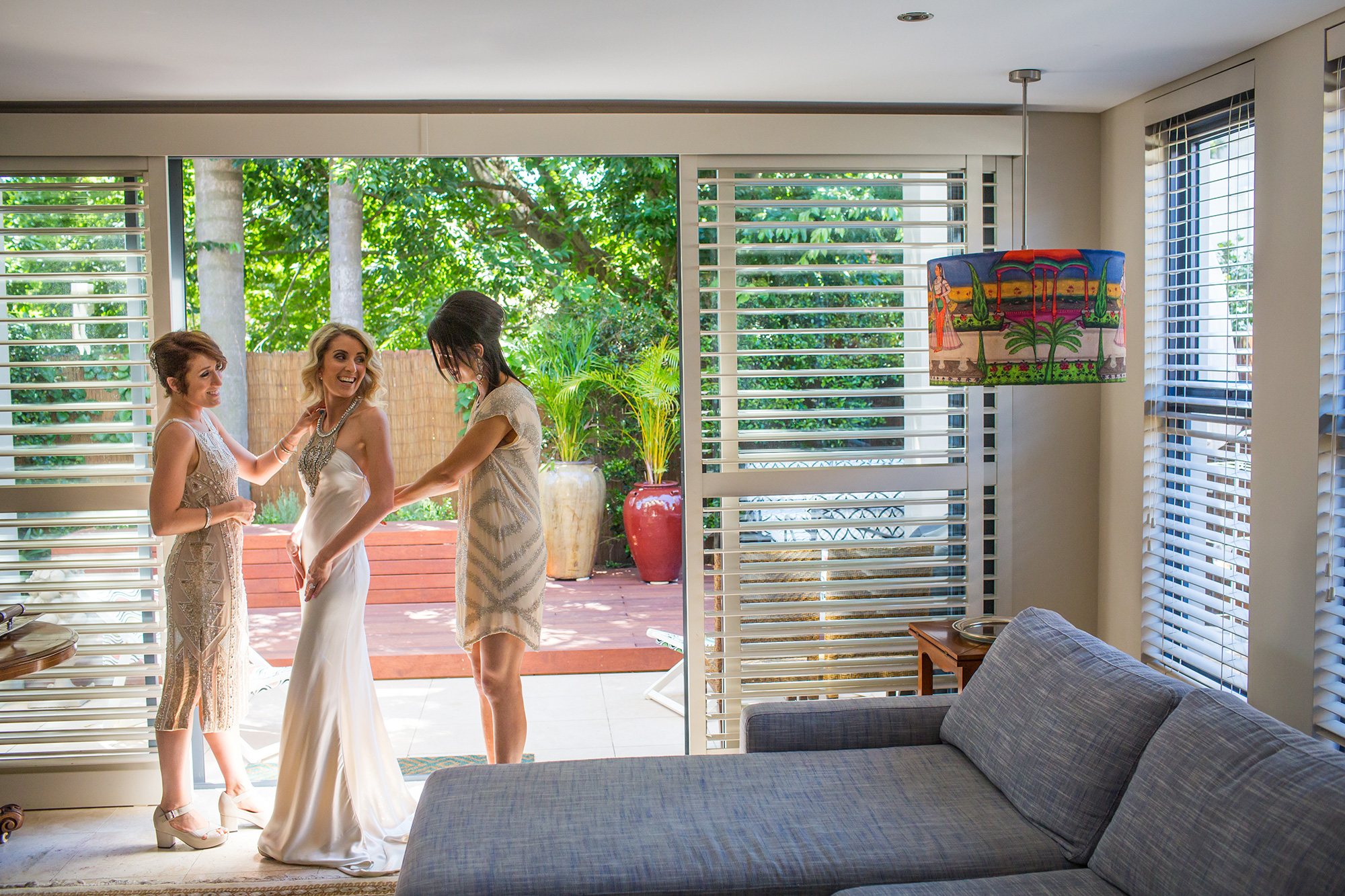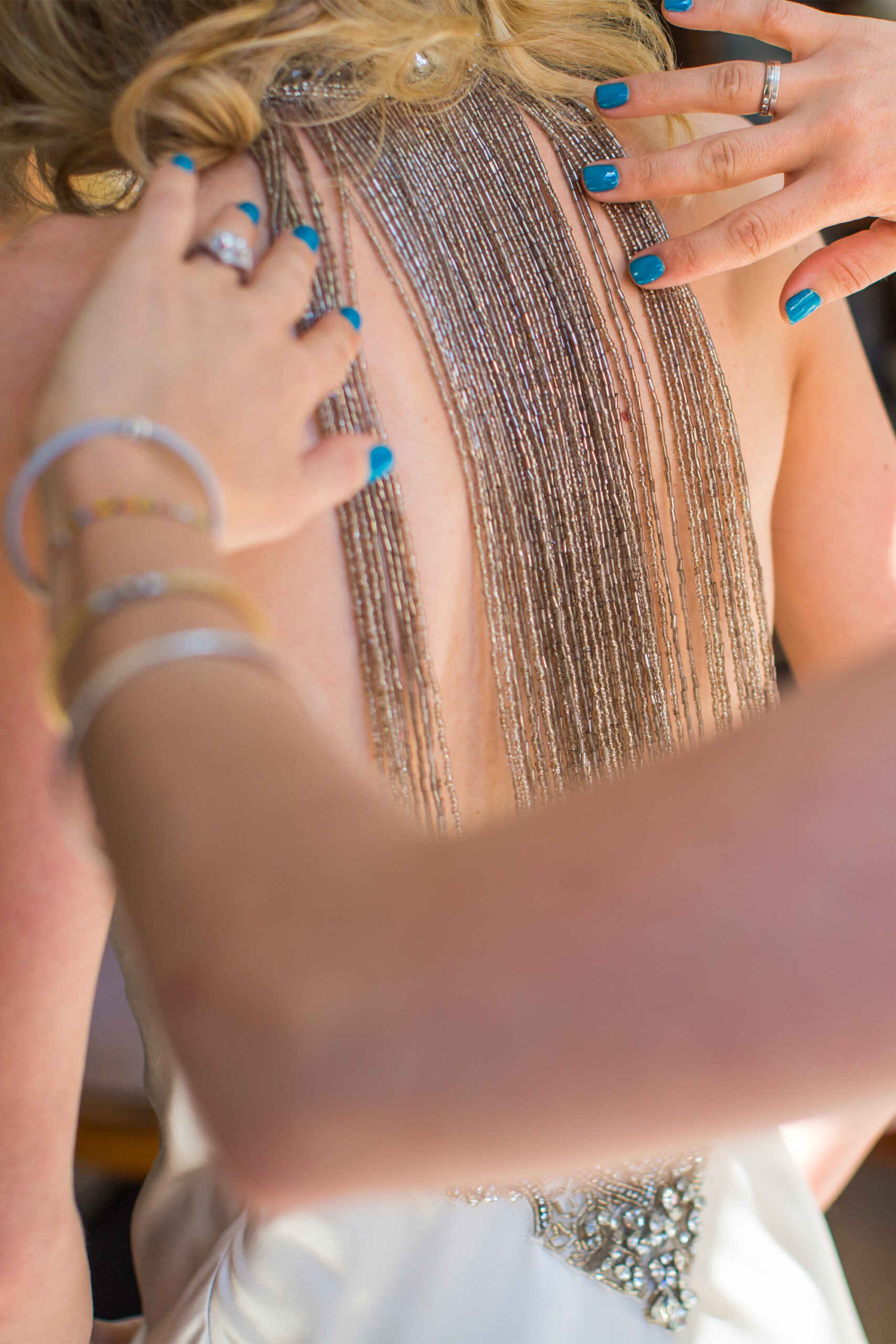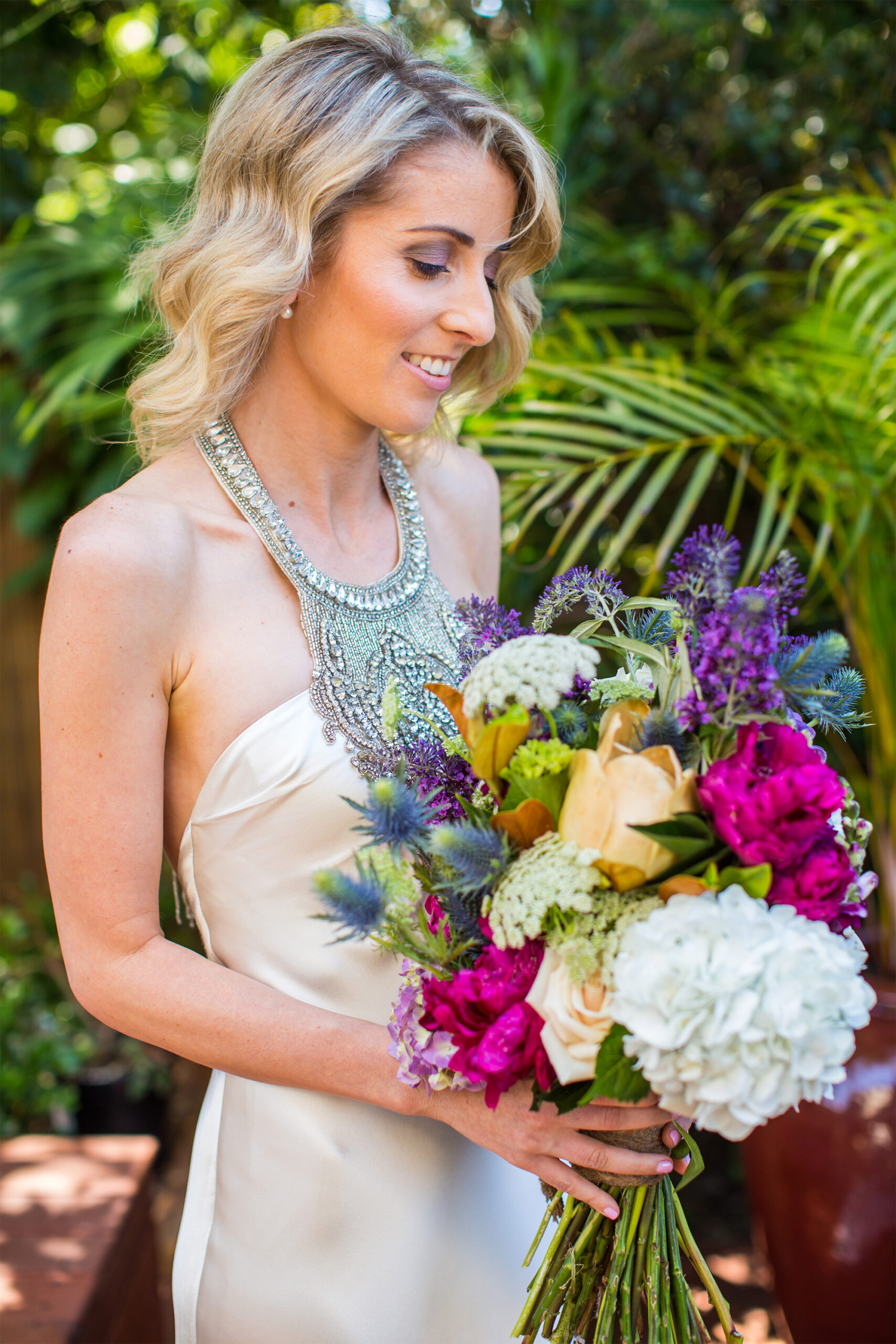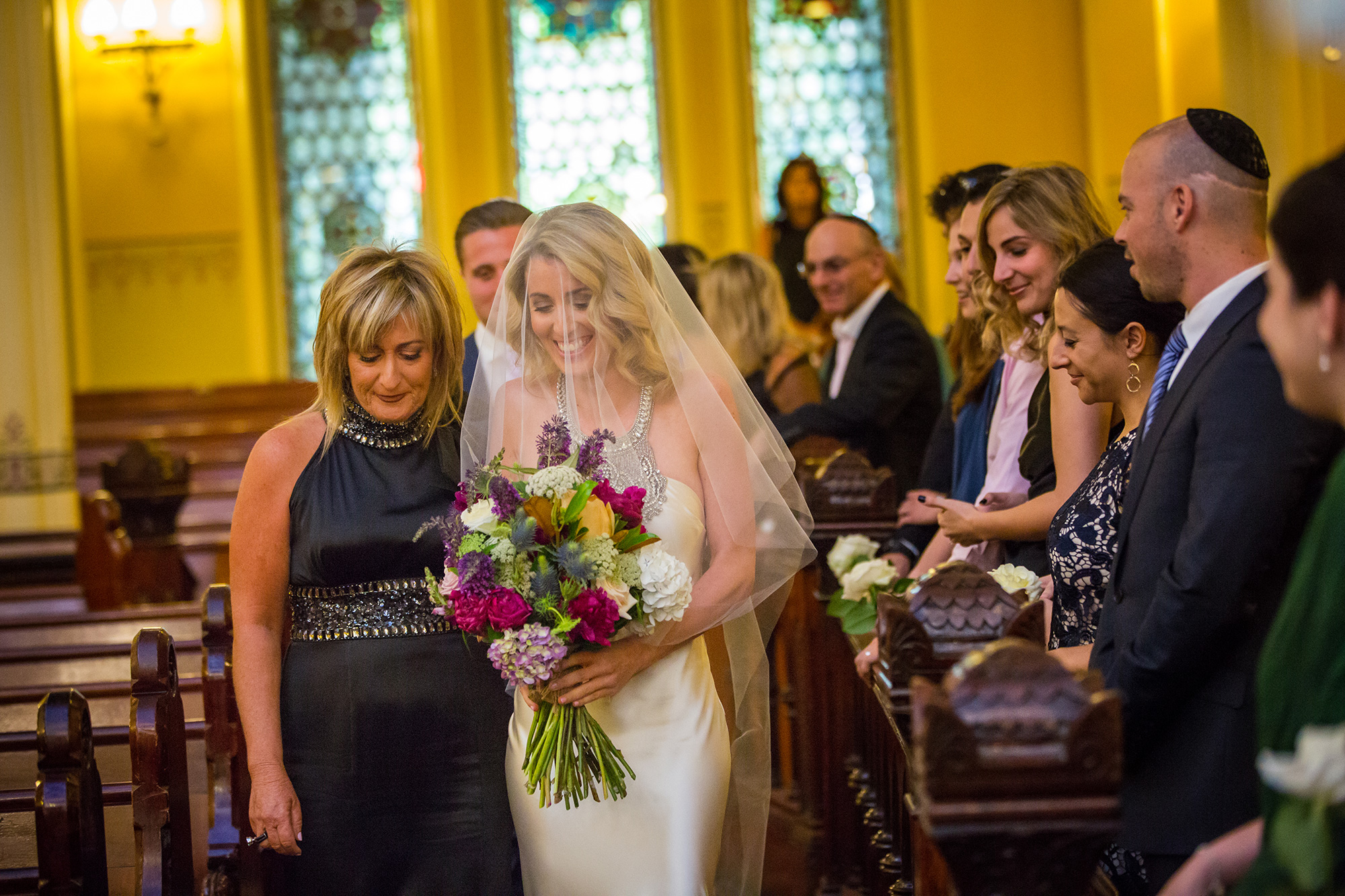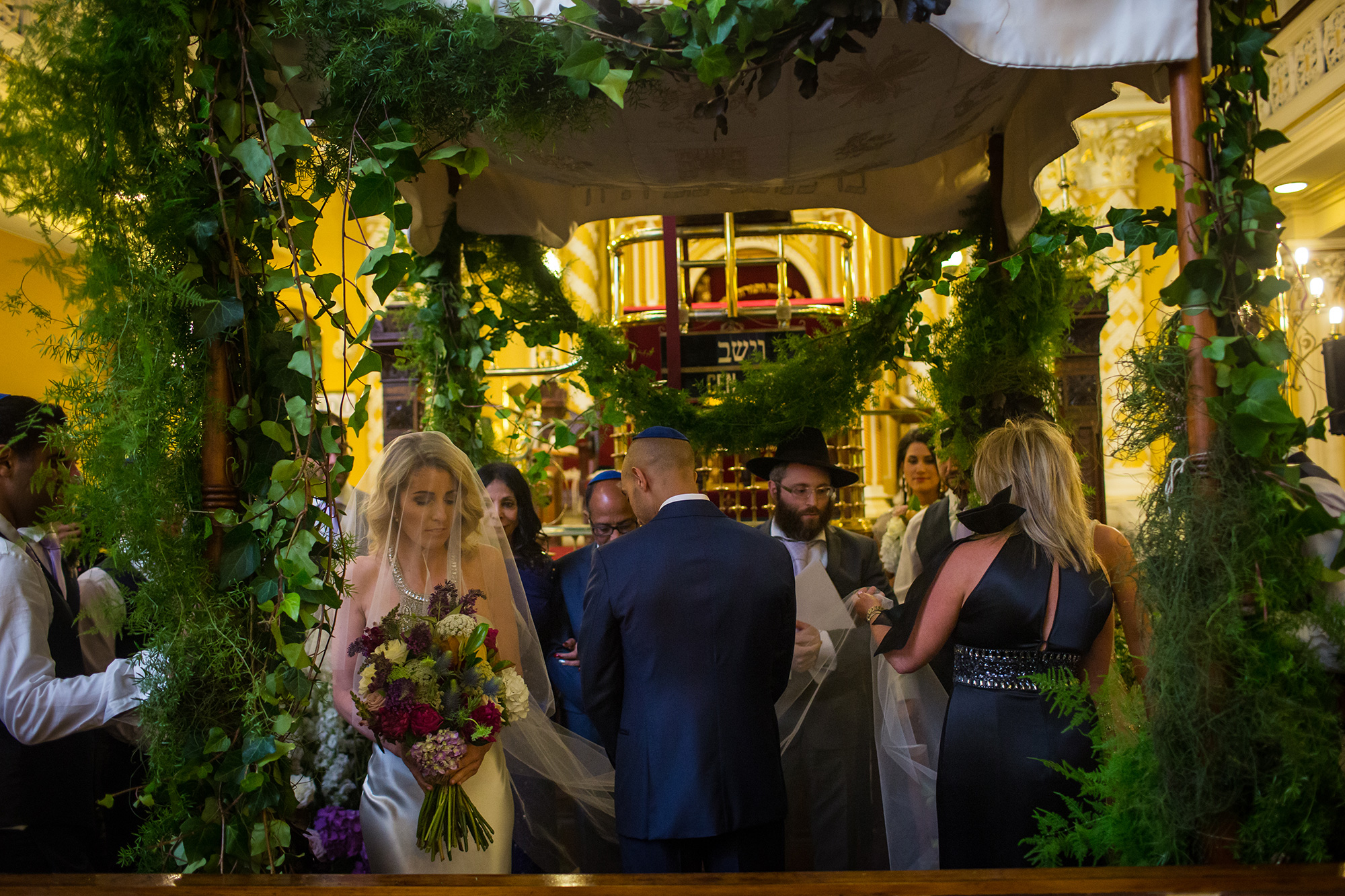 The chuppah (the Jewish ceremony canopy) was covered in greenery.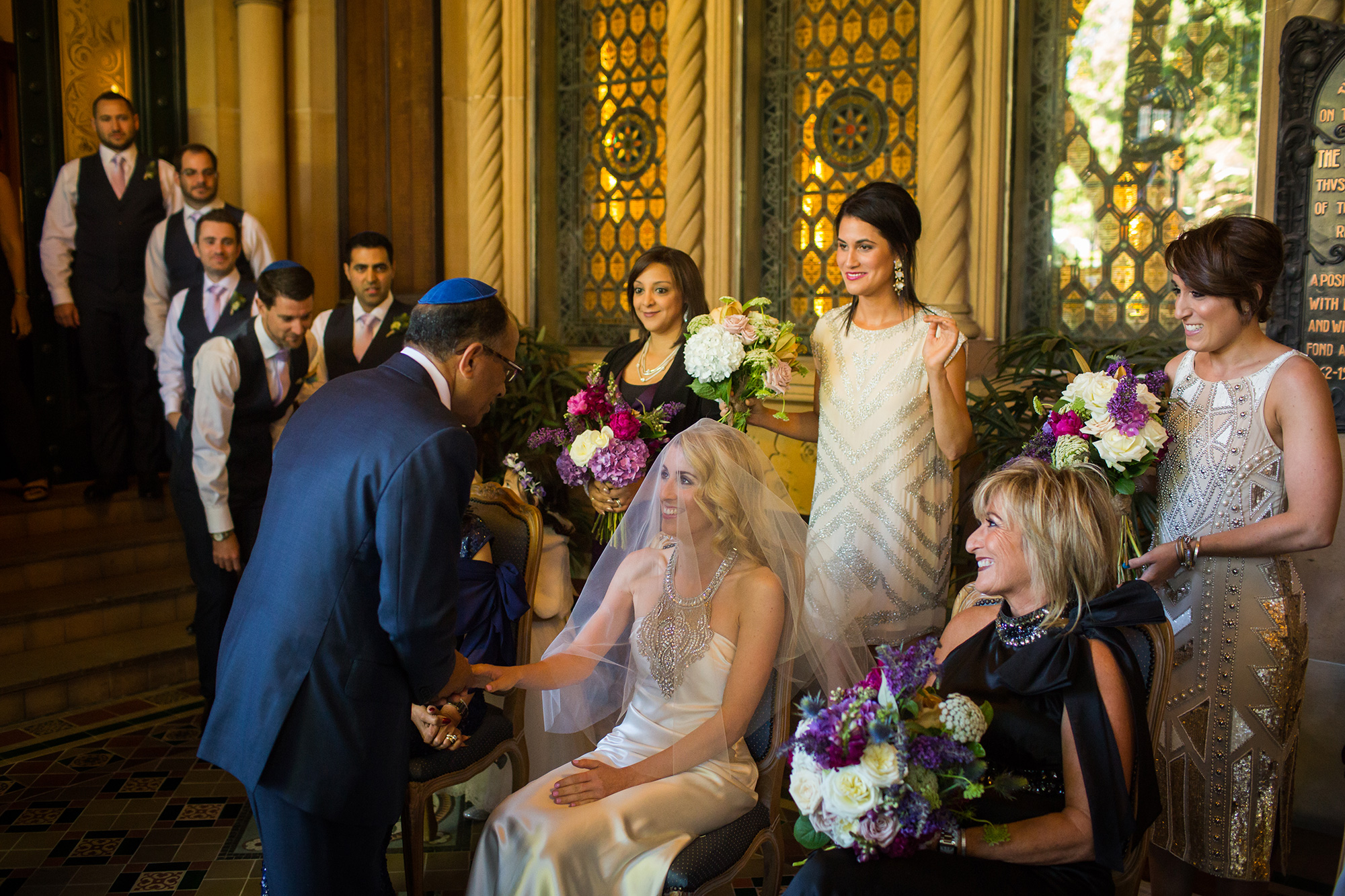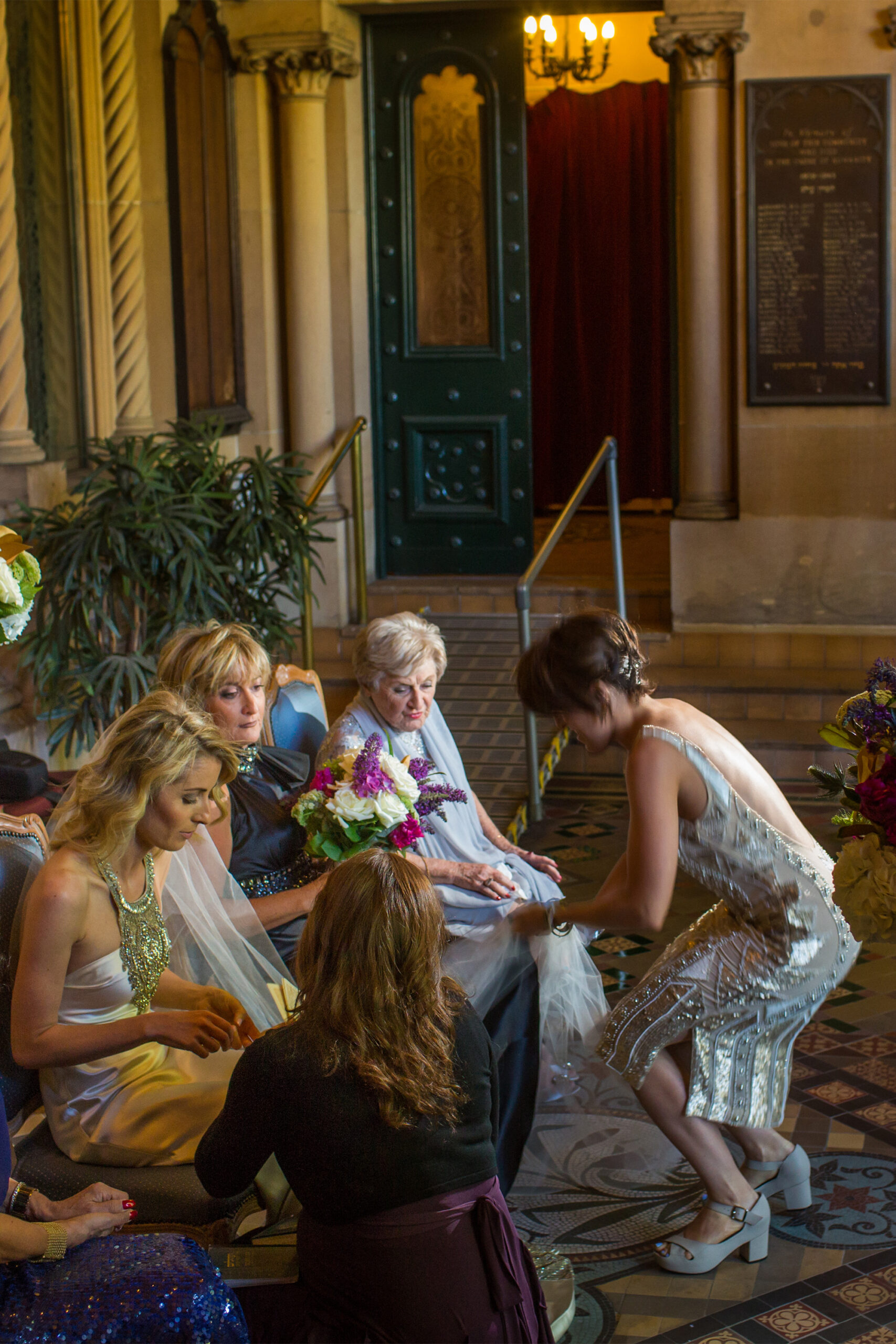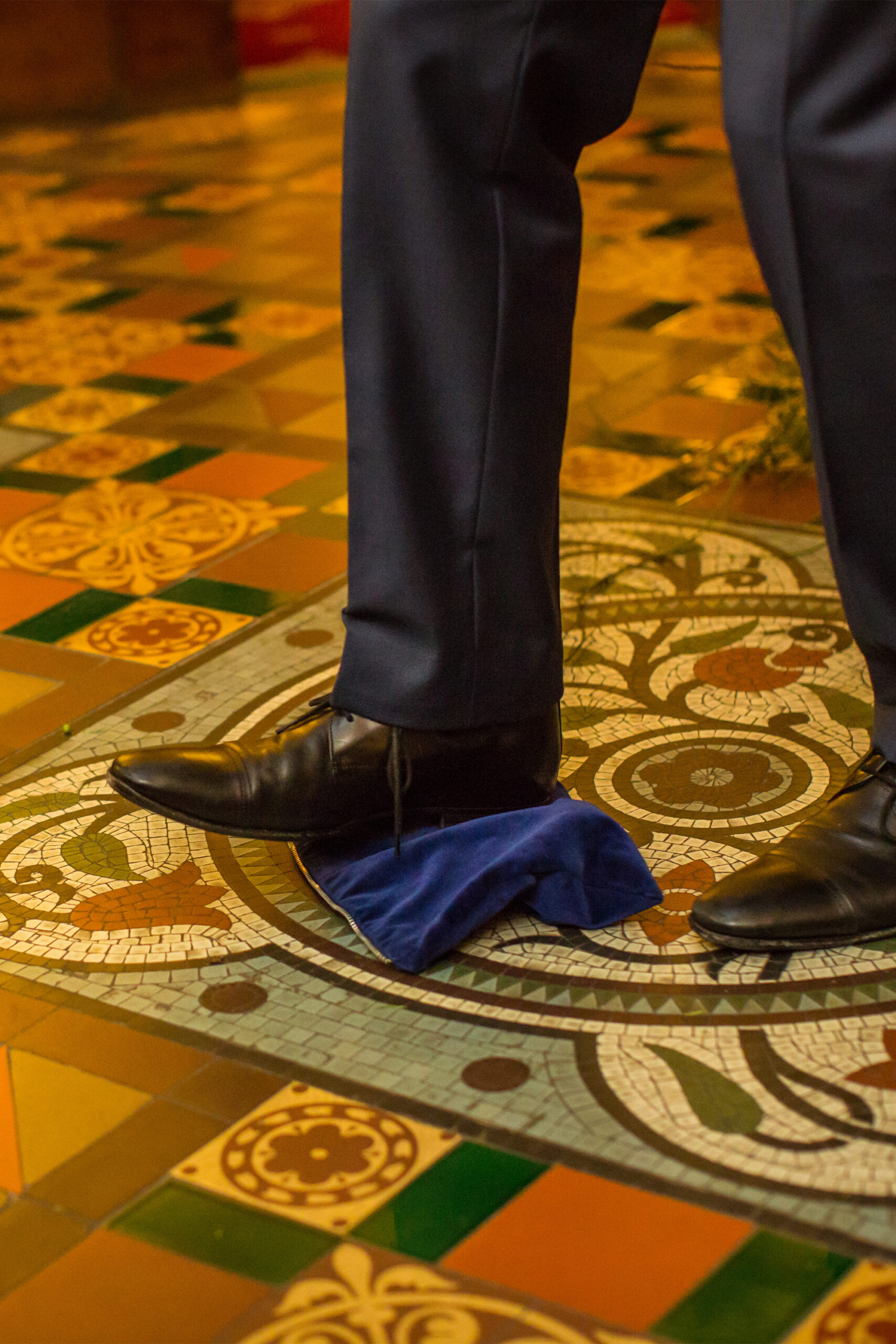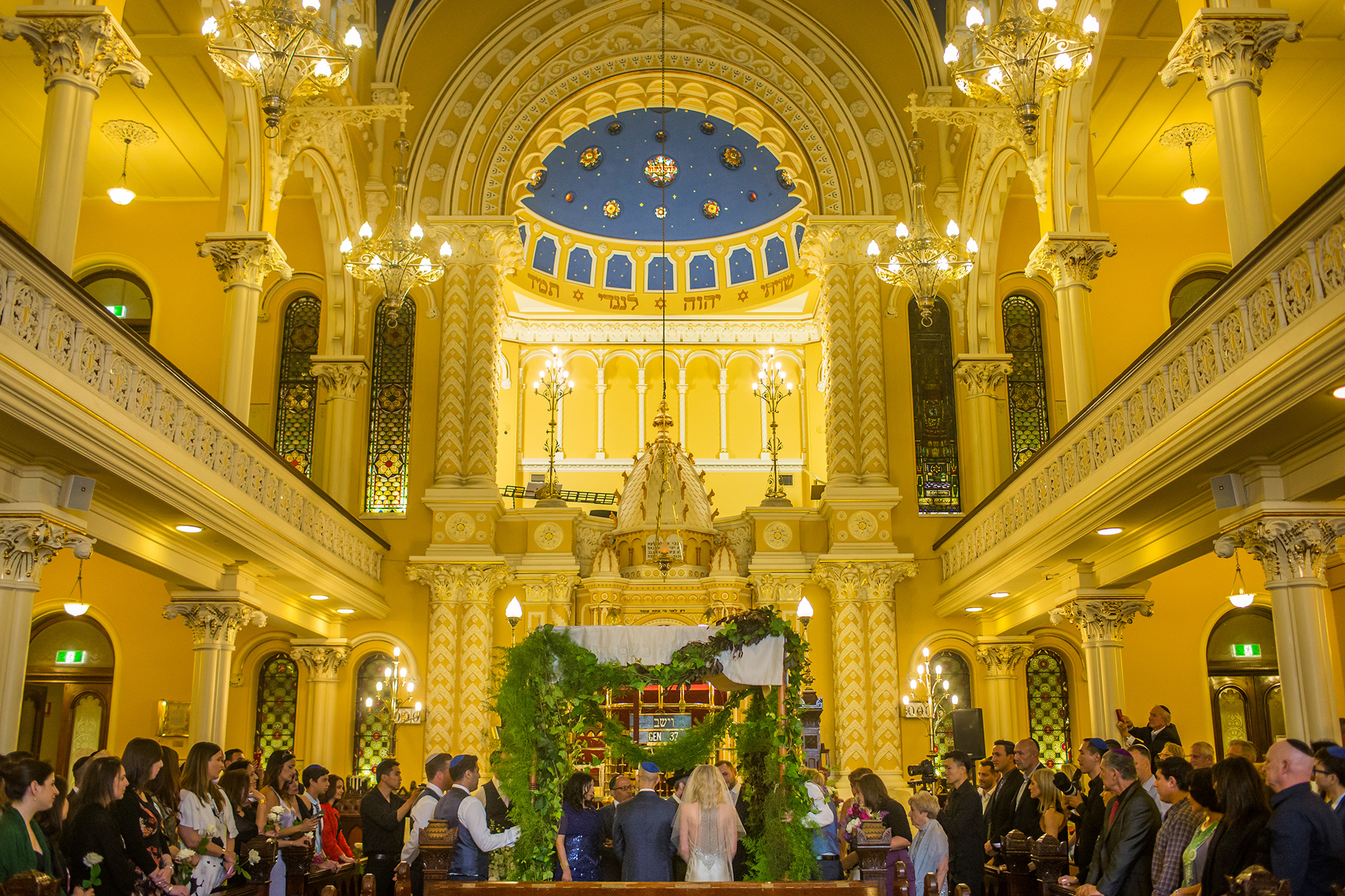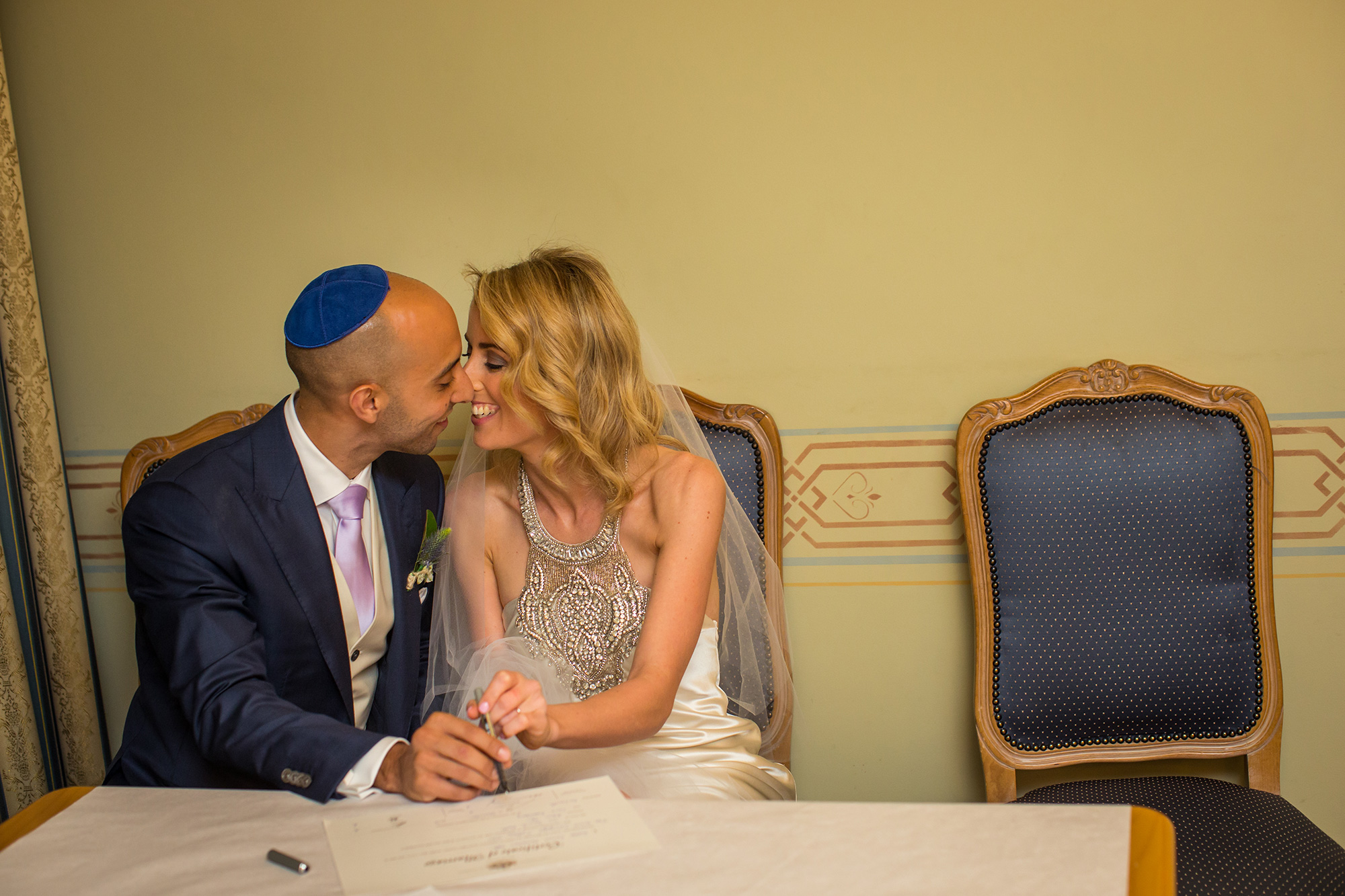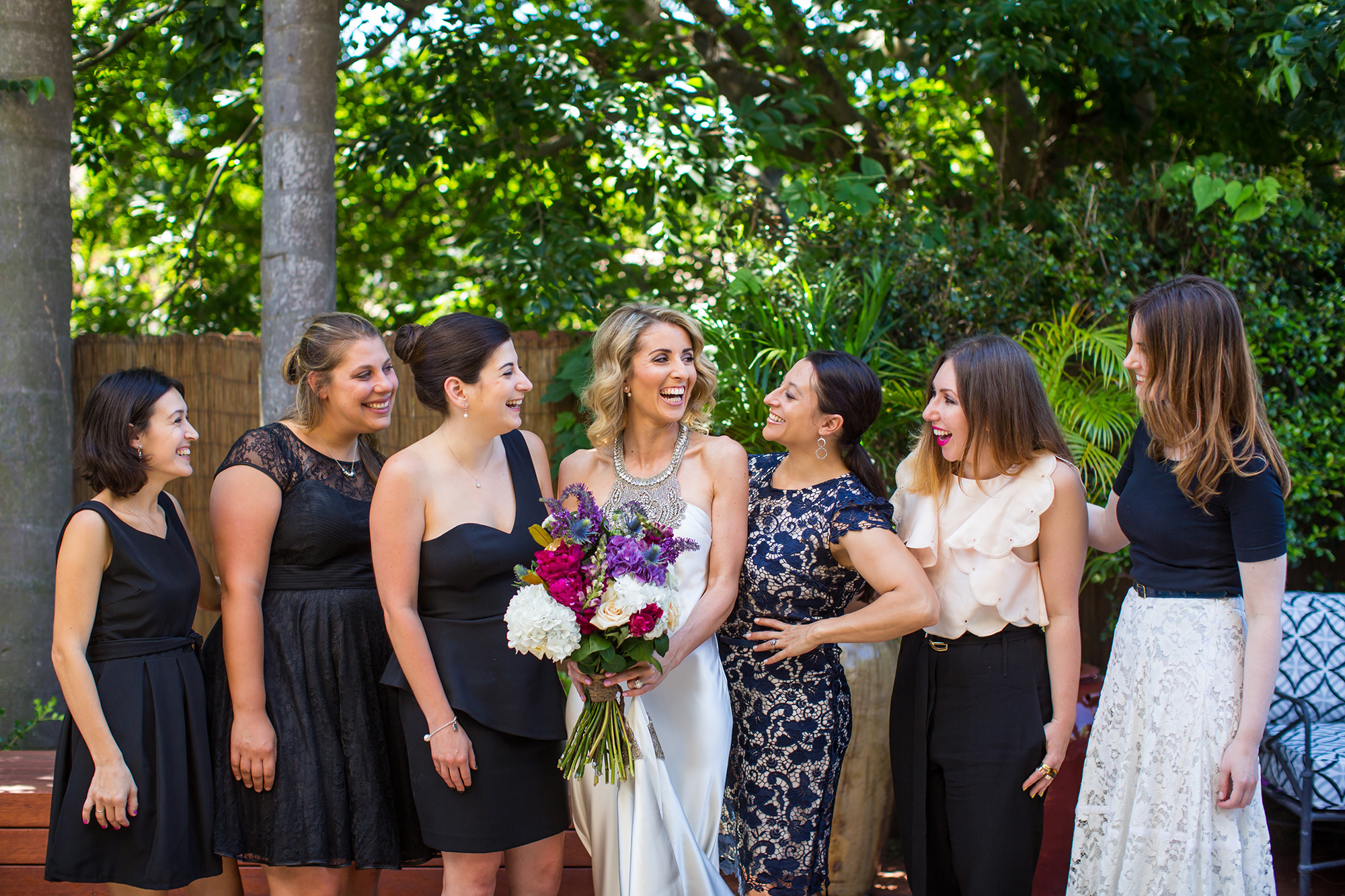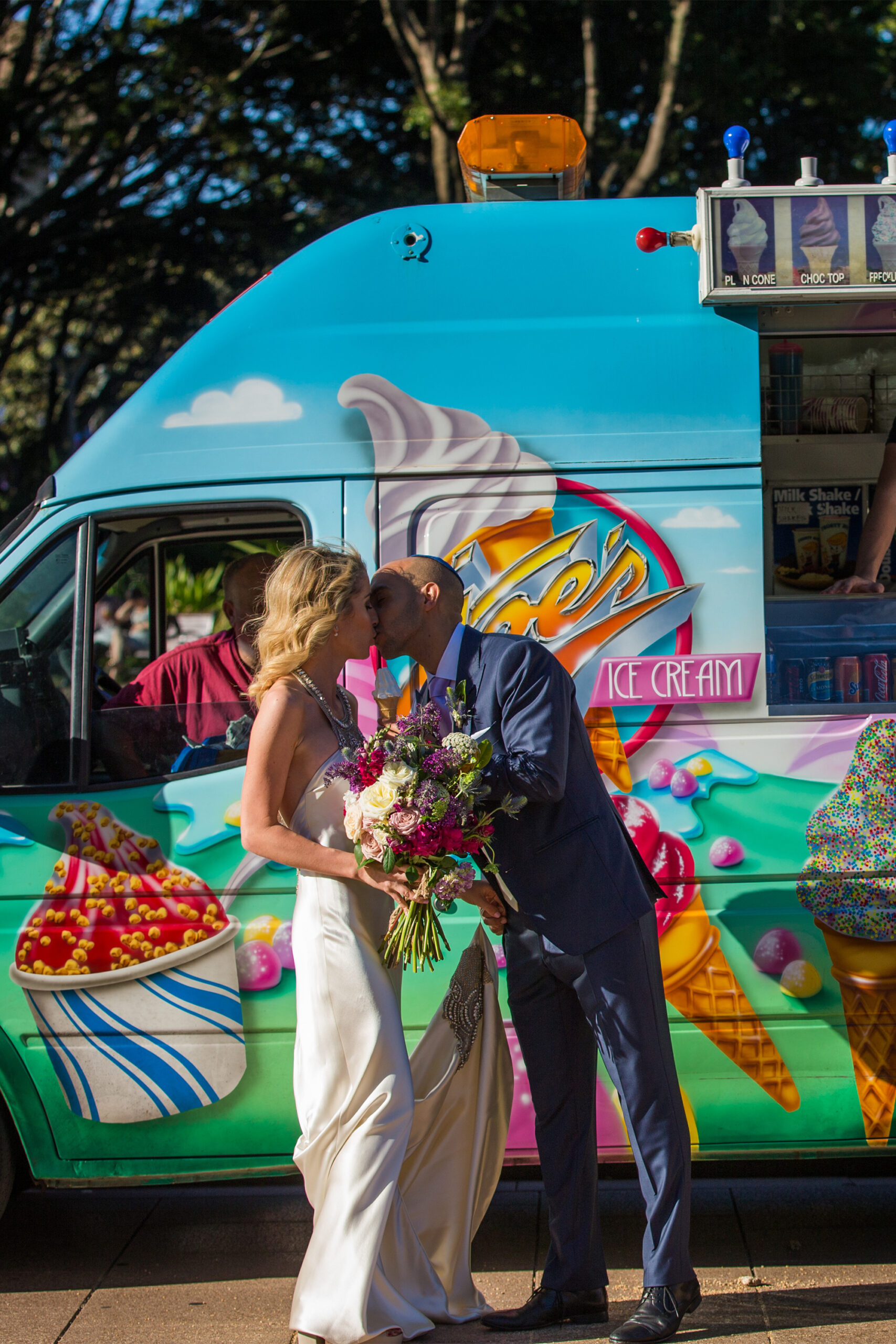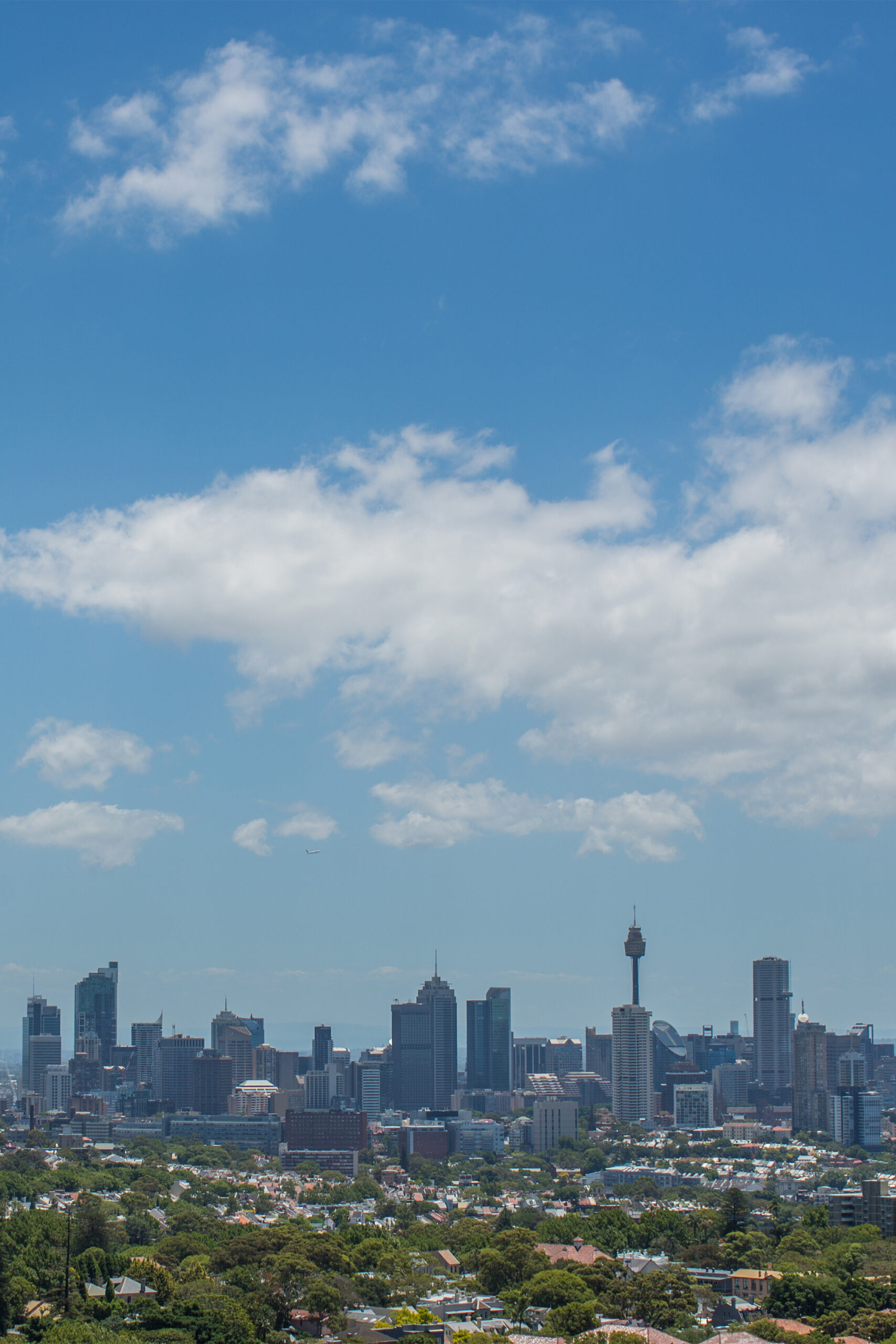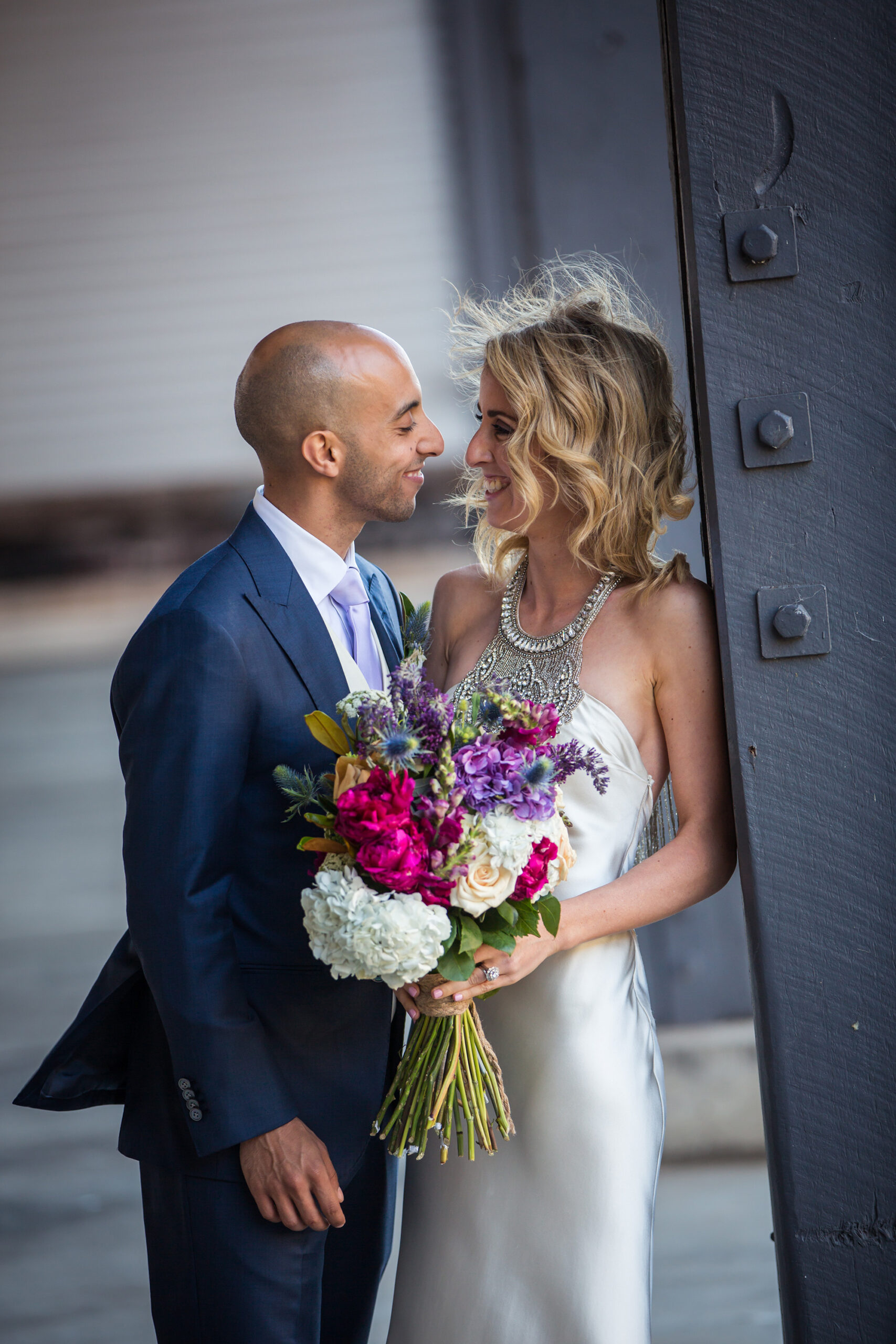 "I knew I was in love with her when she ordered Brussels sprouts for dinner one night – my favourite!" Adam says.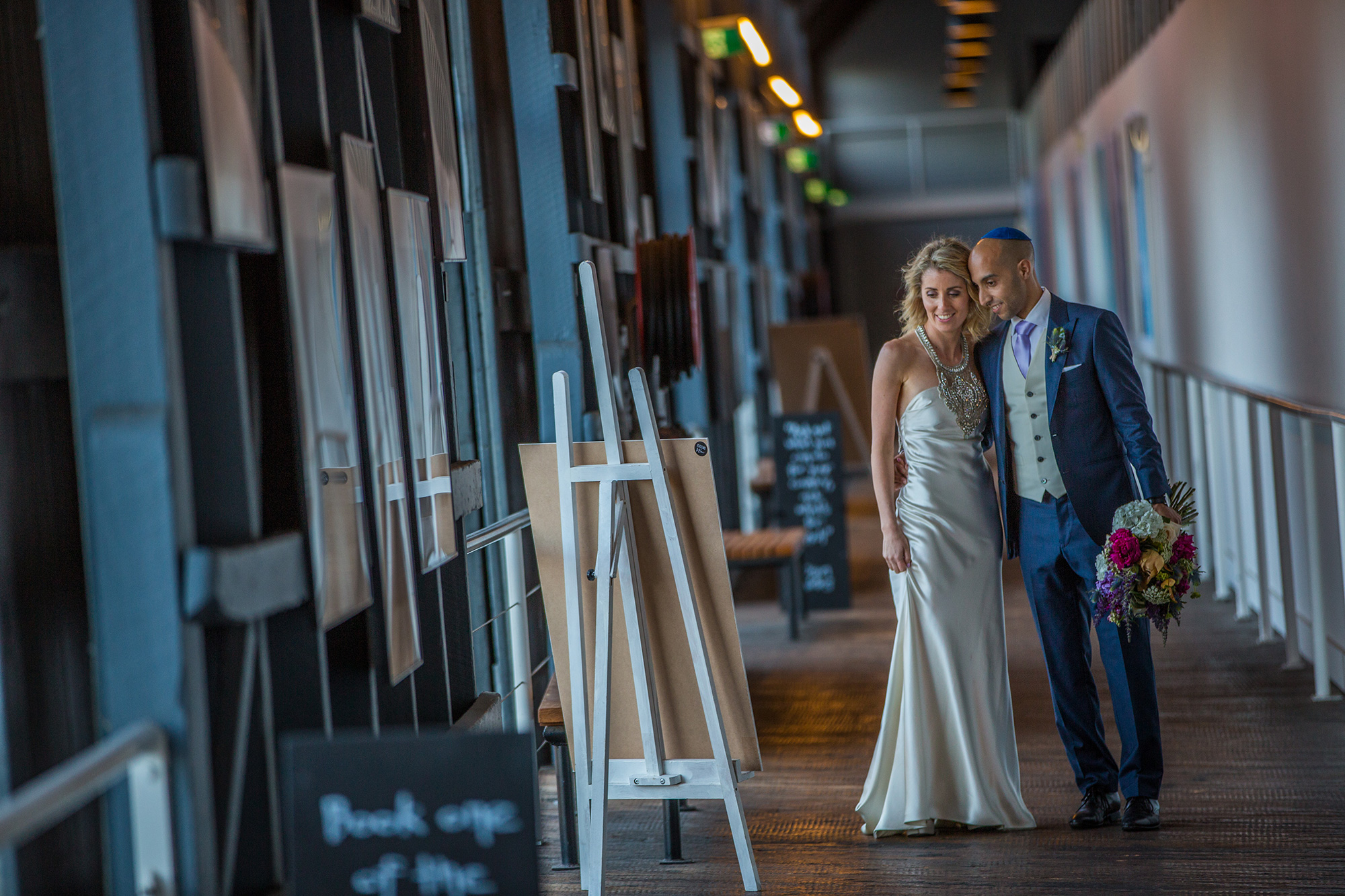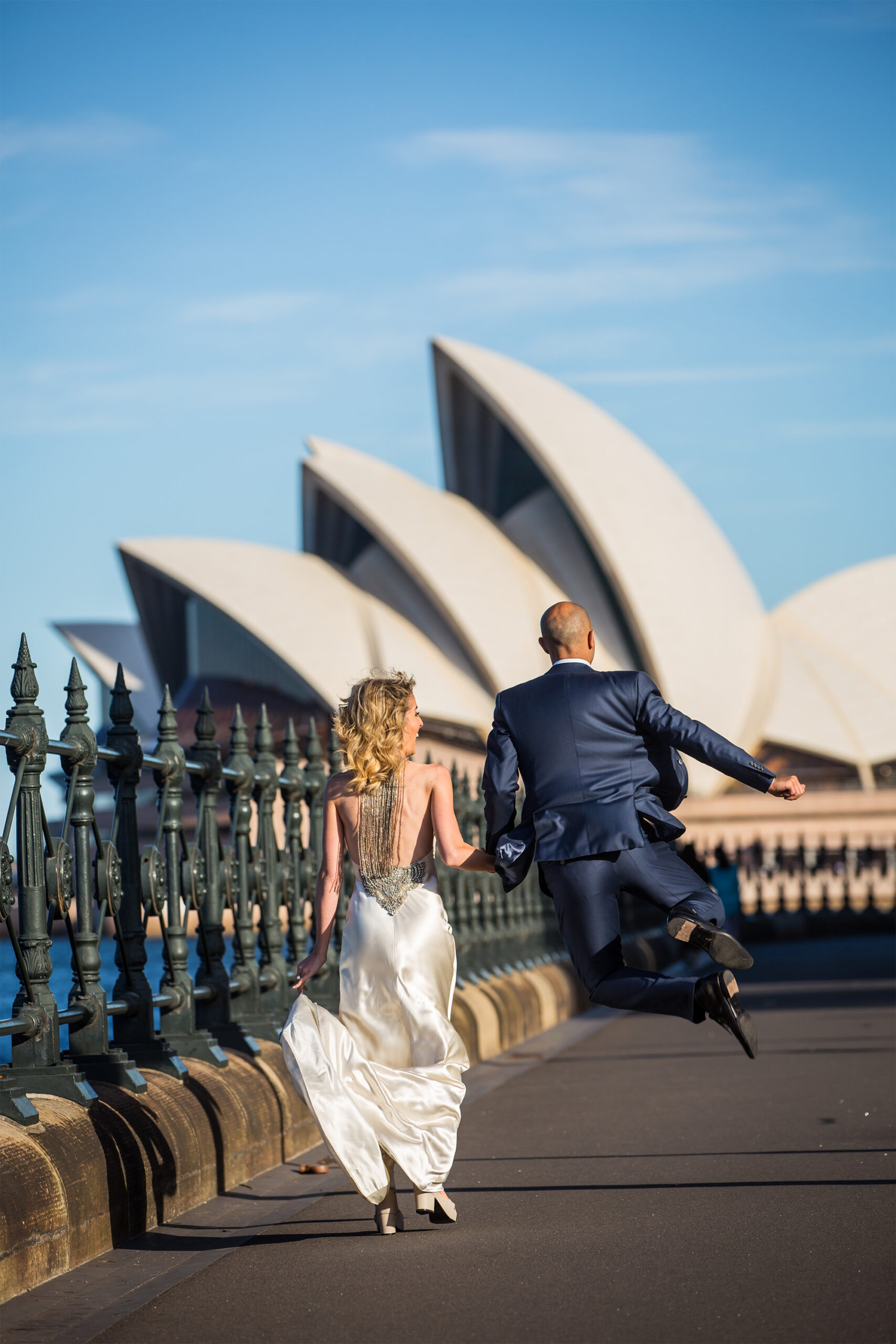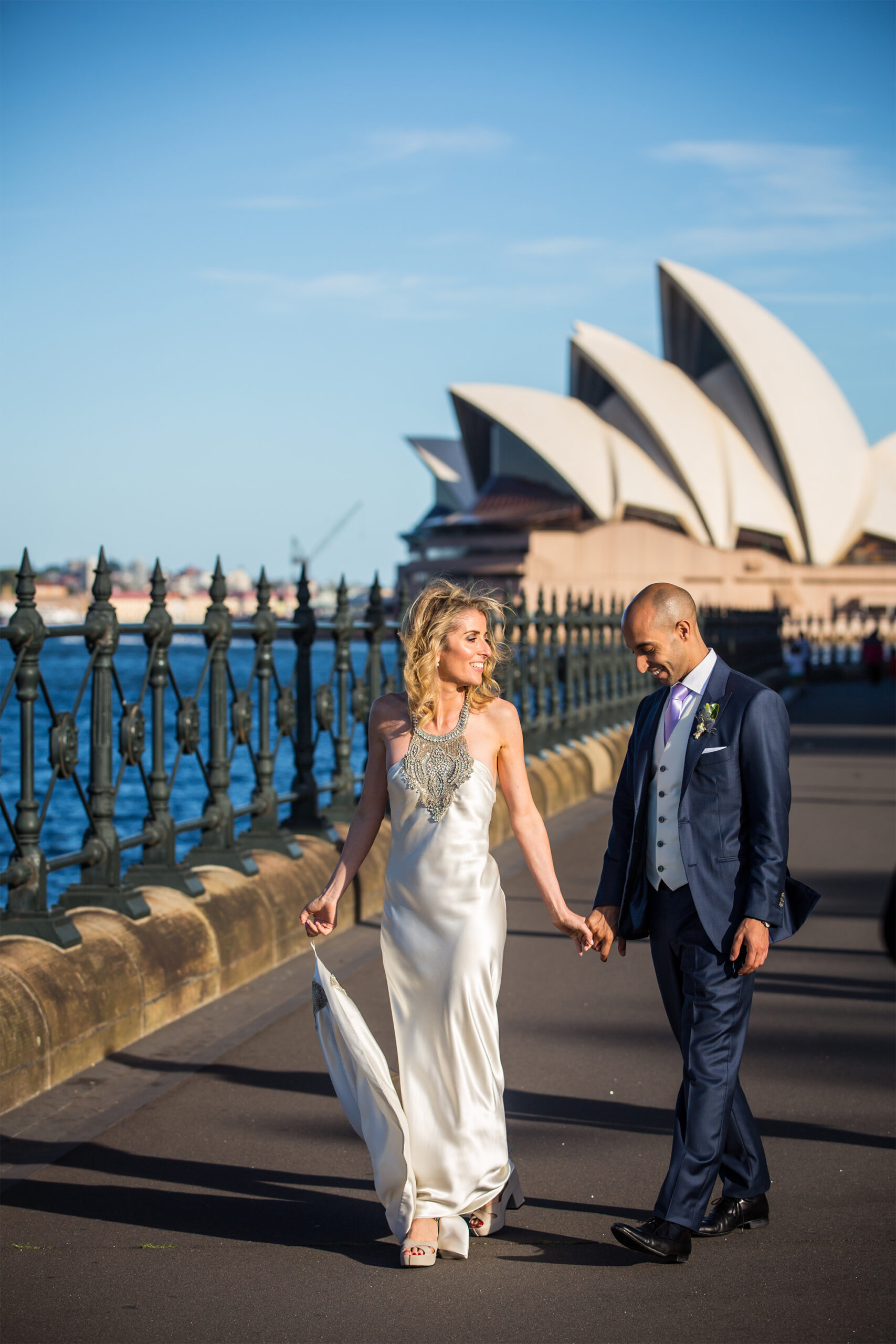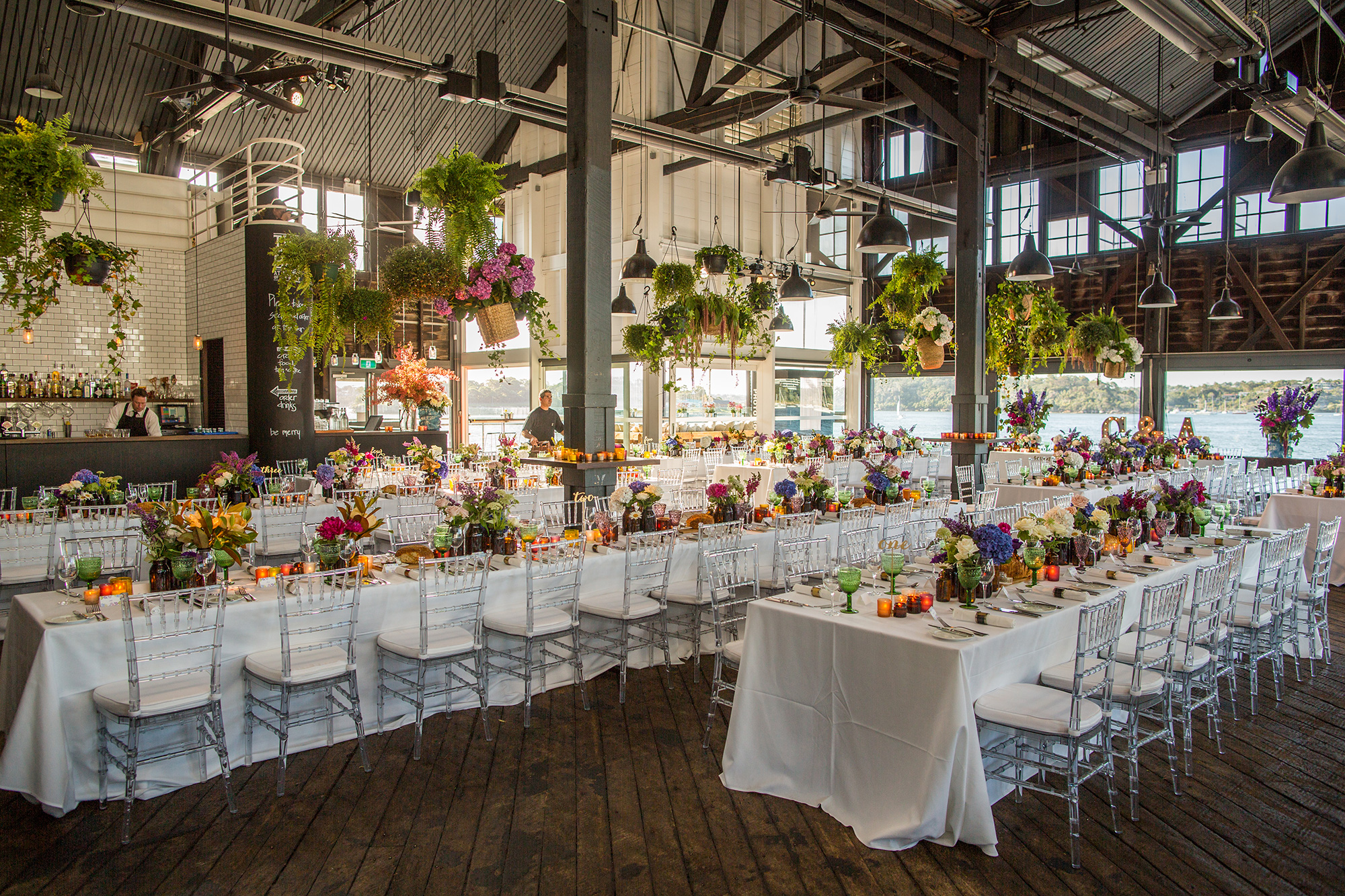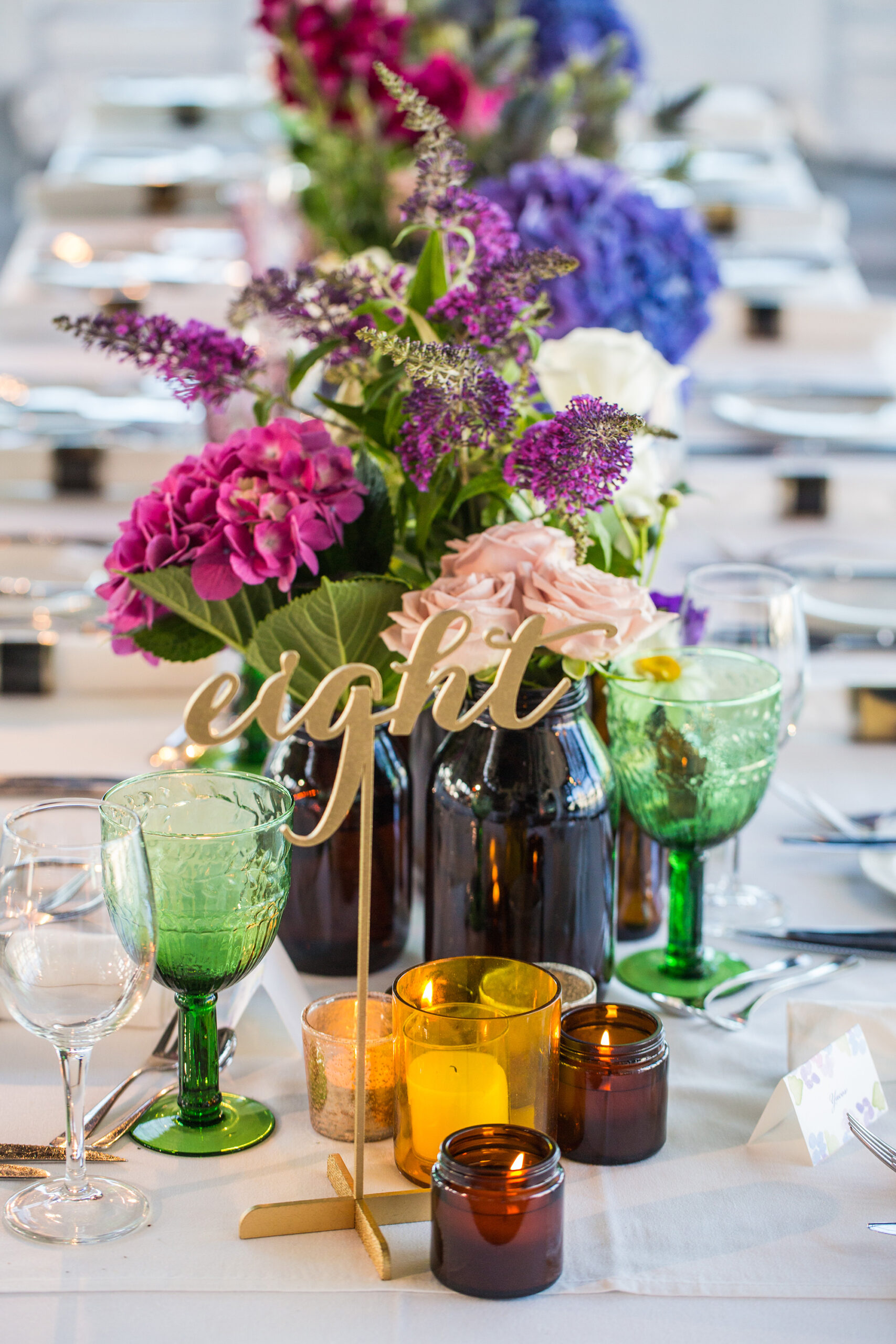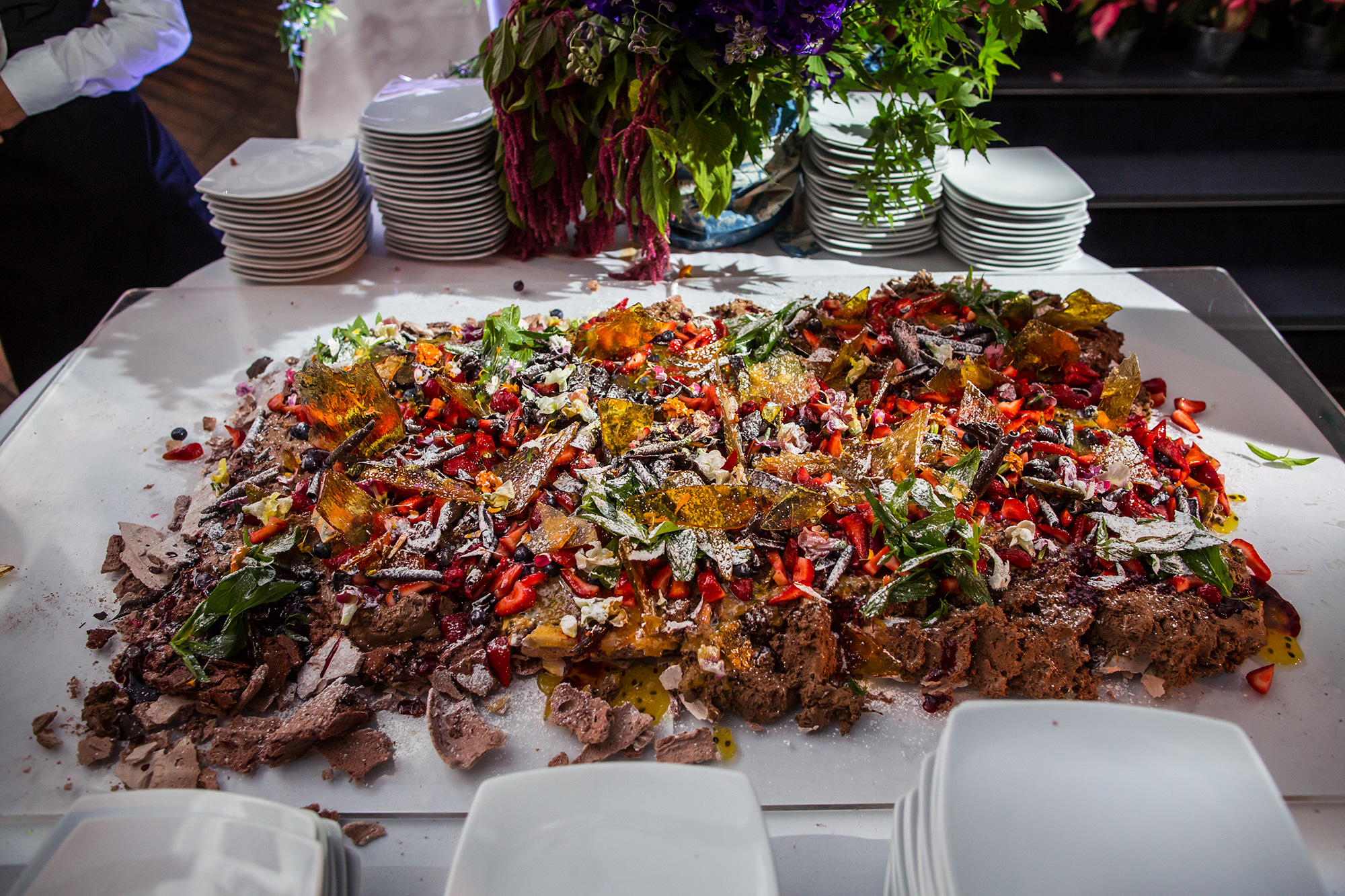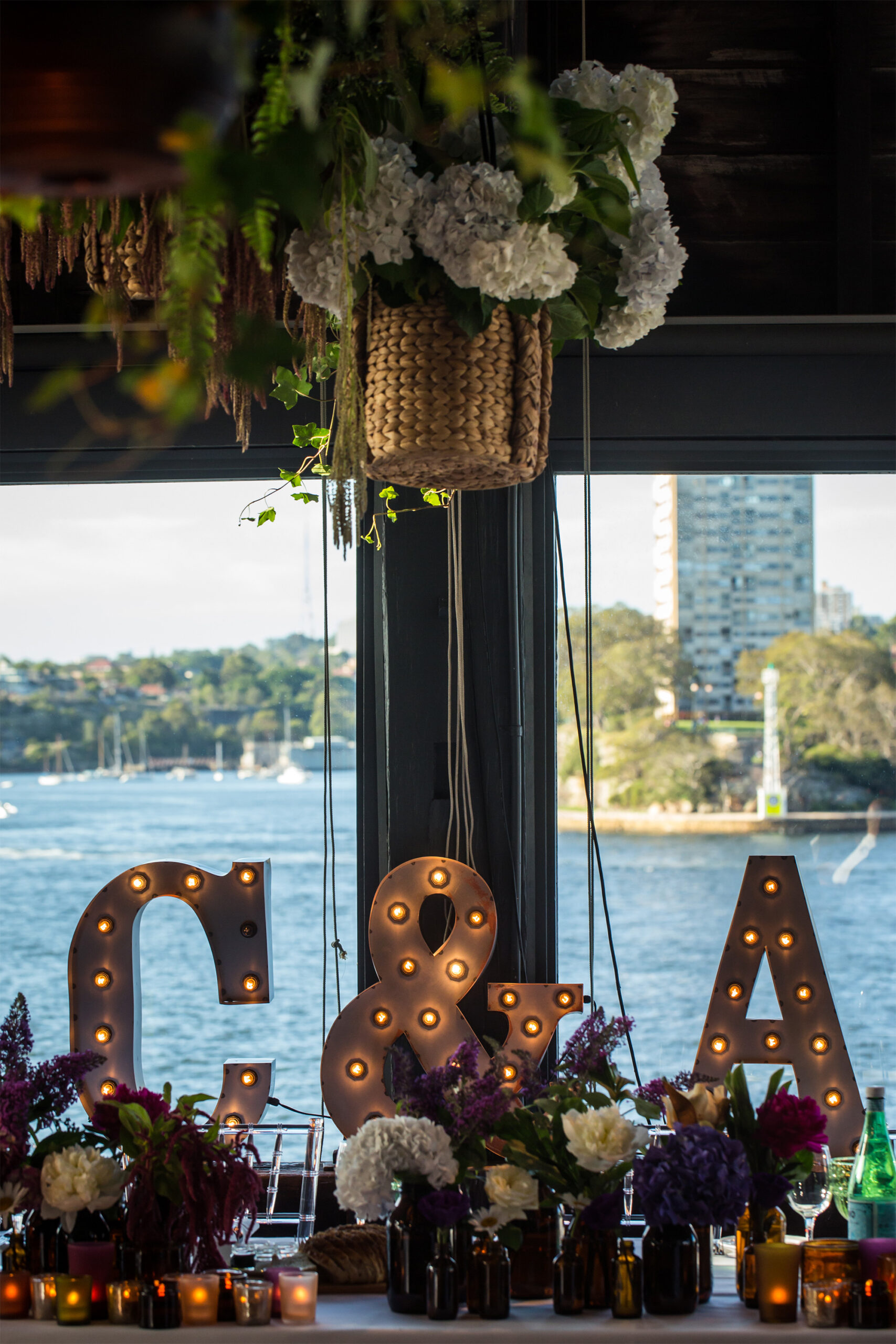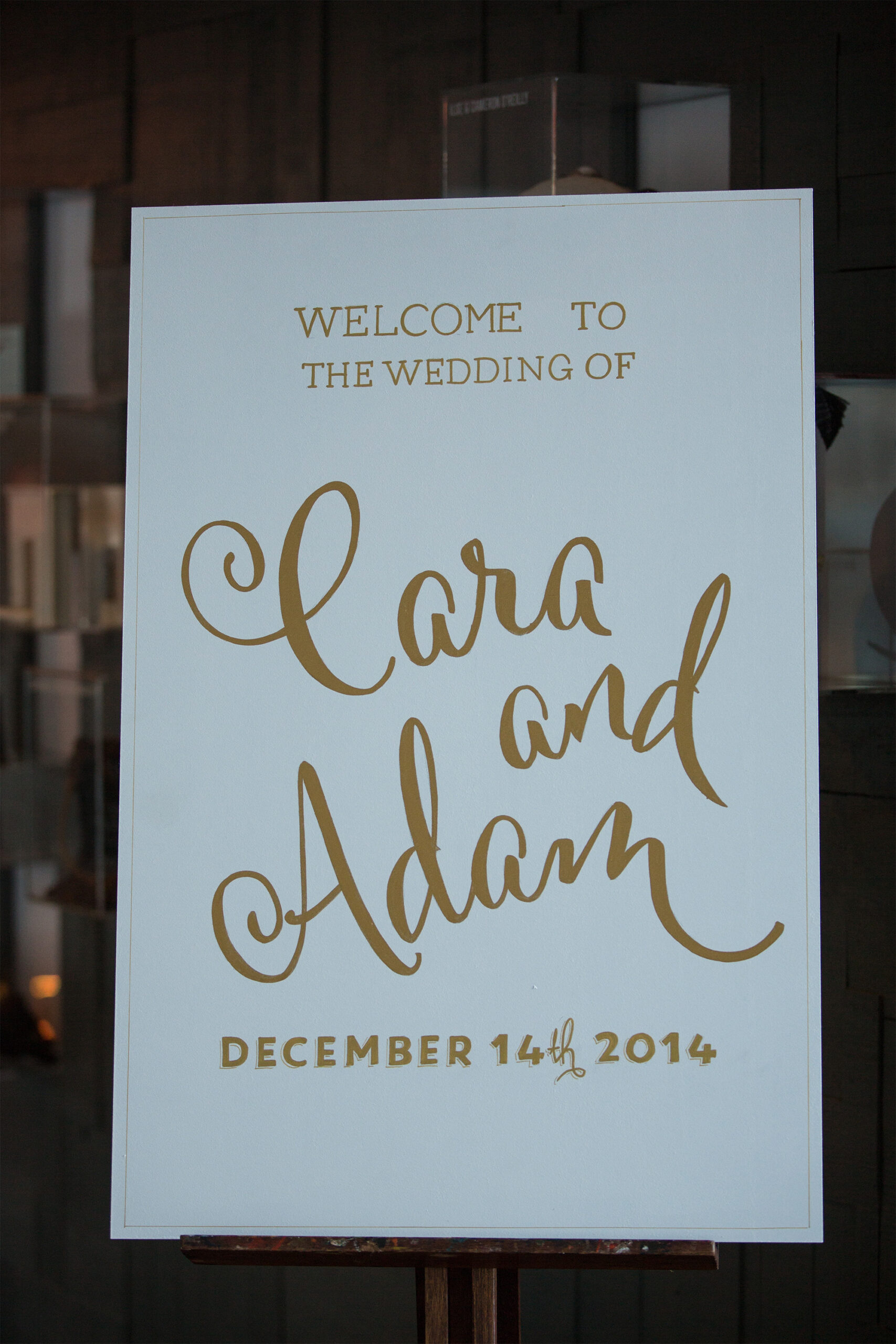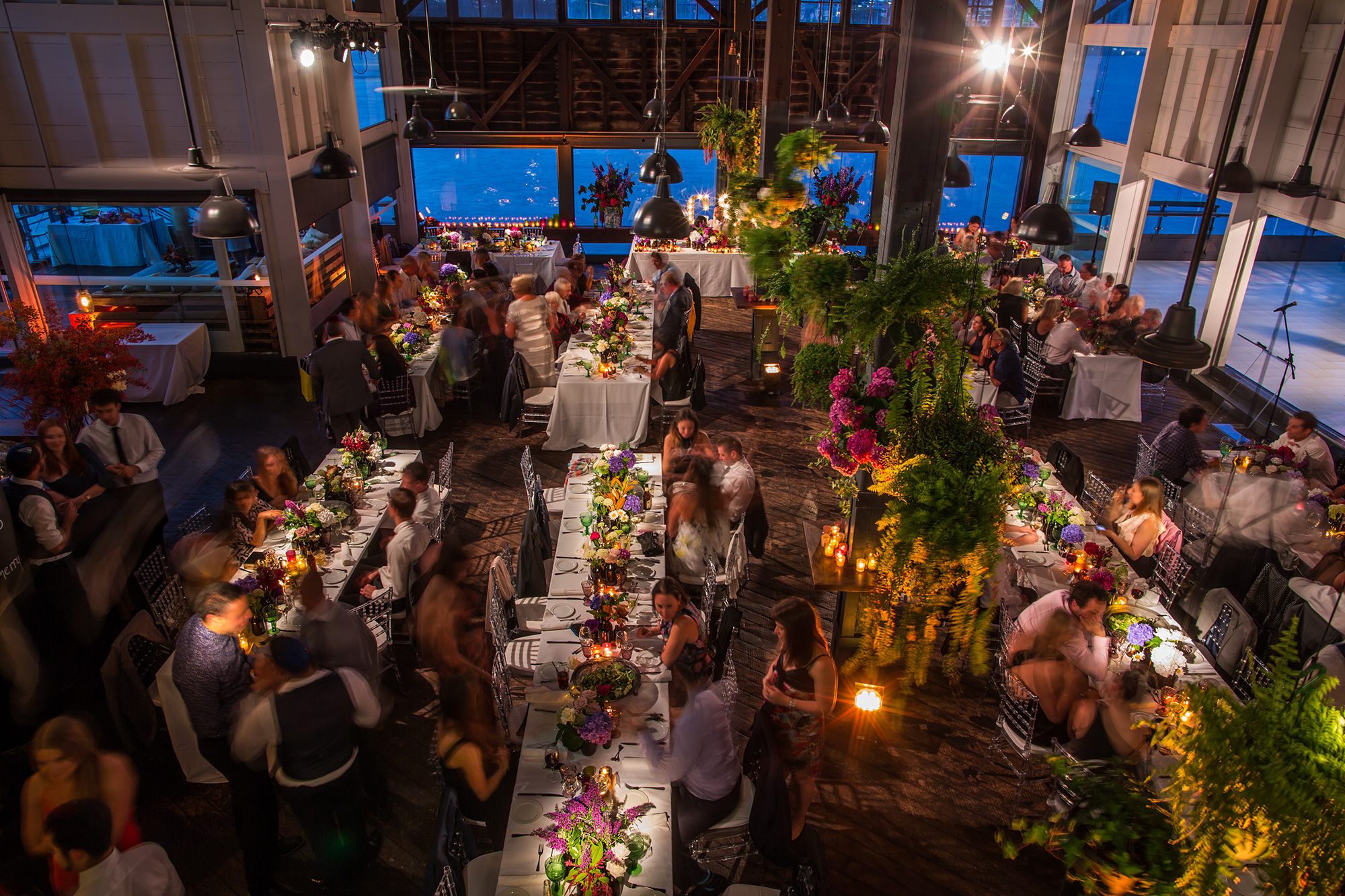 Adam says it's important not to overlook the smaller details. "Do the little things, whatever little silly ideas you have – don't dismiss it," he says.