After jetting off to Denmark to say their vows in true fairytale style at Copenhagen's Tivoli Gardens theme park (recap here), Liz Rice and Rob Piggott returned to Melbourne to continue the celebrations.
As it was not possible for all their friends and family to make the trip to Denmark, it was important to the couple that their union was also celebrated a little closer to home in a cocktail reception.
They chose waterfront venue All Smiles Docklands for their Melbourne reception on August 2, 2014 – their one month anniversary.
After returning from a honeymoon through Eastern Europe, Liz and Rob had plenty to share with their 130 guests.
"We really wanted this celebration to be a more casual party atmosphere, and All Smiles Docklands really suited this purpose," Liz says.
"It was fabulous to have our bridal party with us at this celebration (we didn't have one in Copenhagen) and being able to wear my dress again was magical!
"Second time round we were both so relaxed and happy, and it was great to catch up with everyone and tell them about our crazy adventures."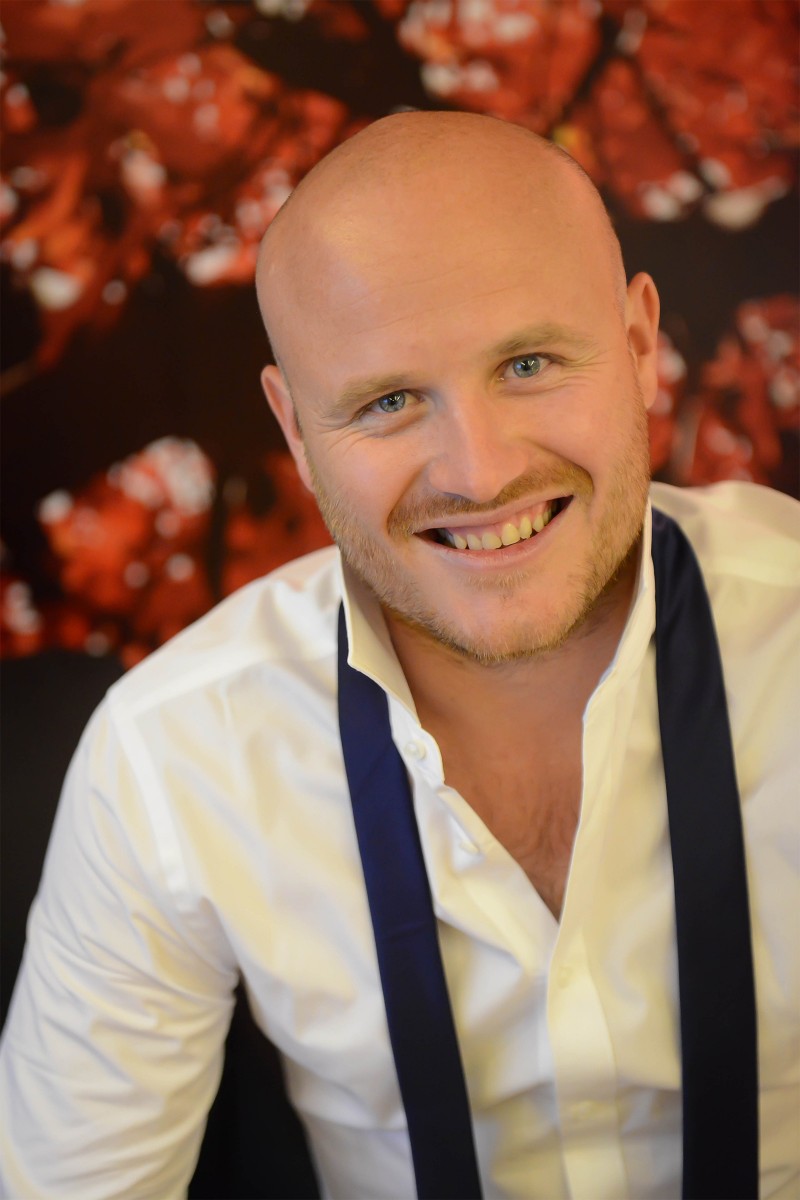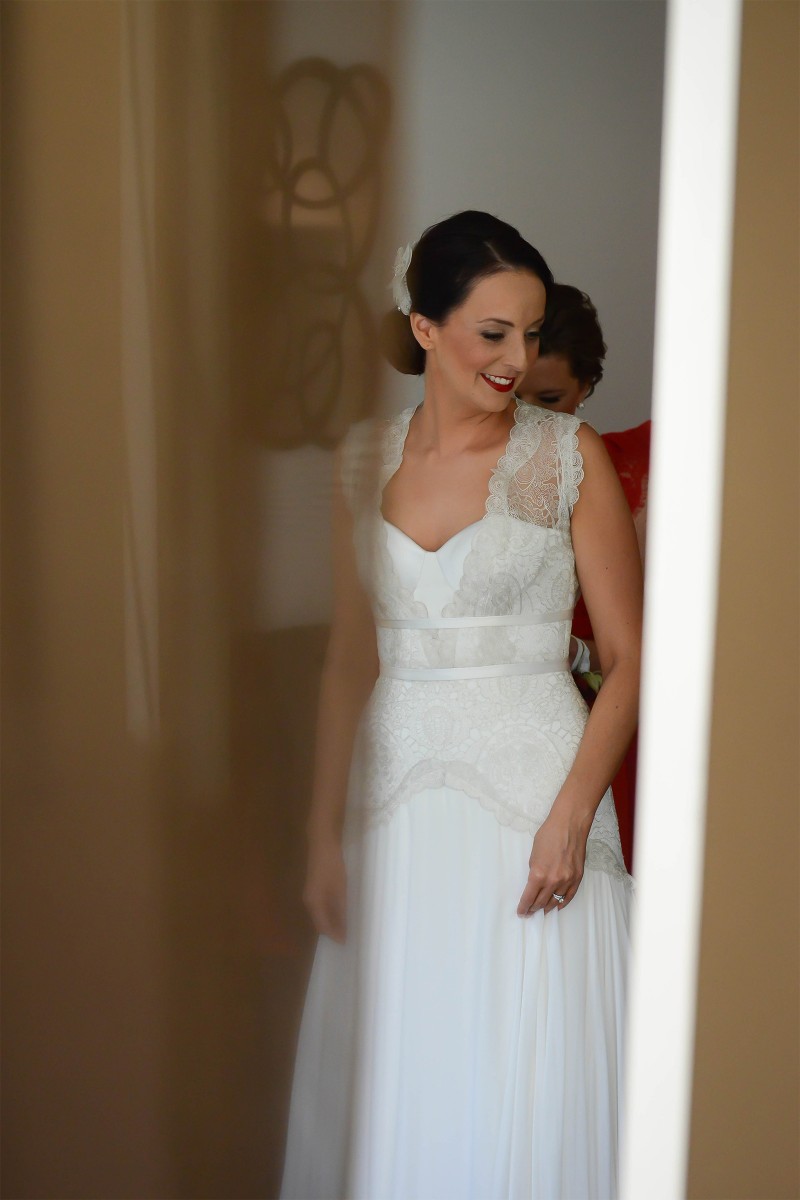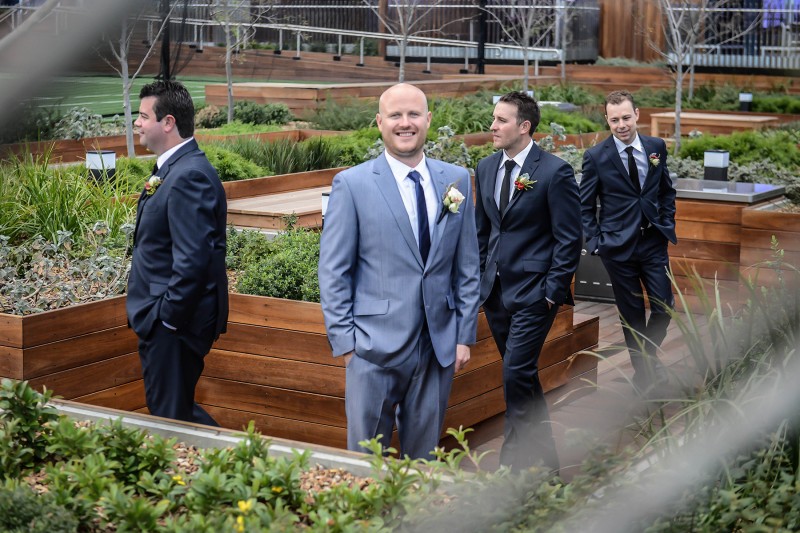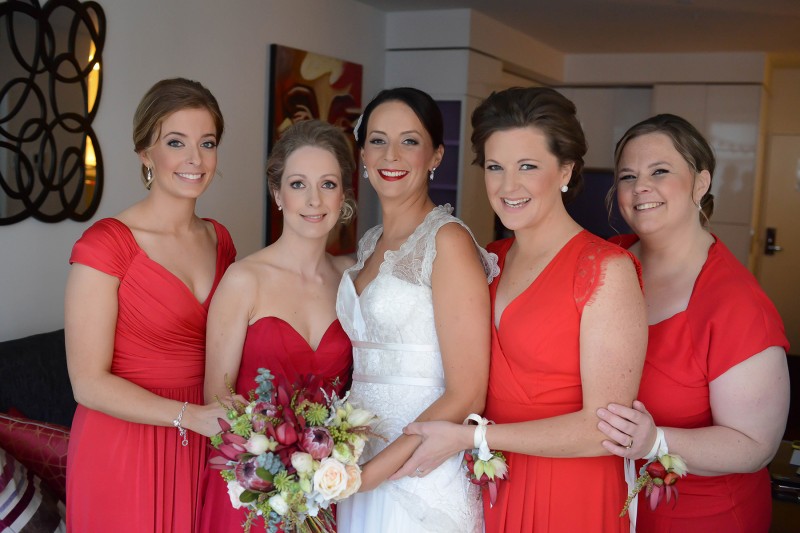 Liz's bridesmaids each wore a gown of their own choosing in a shade of red.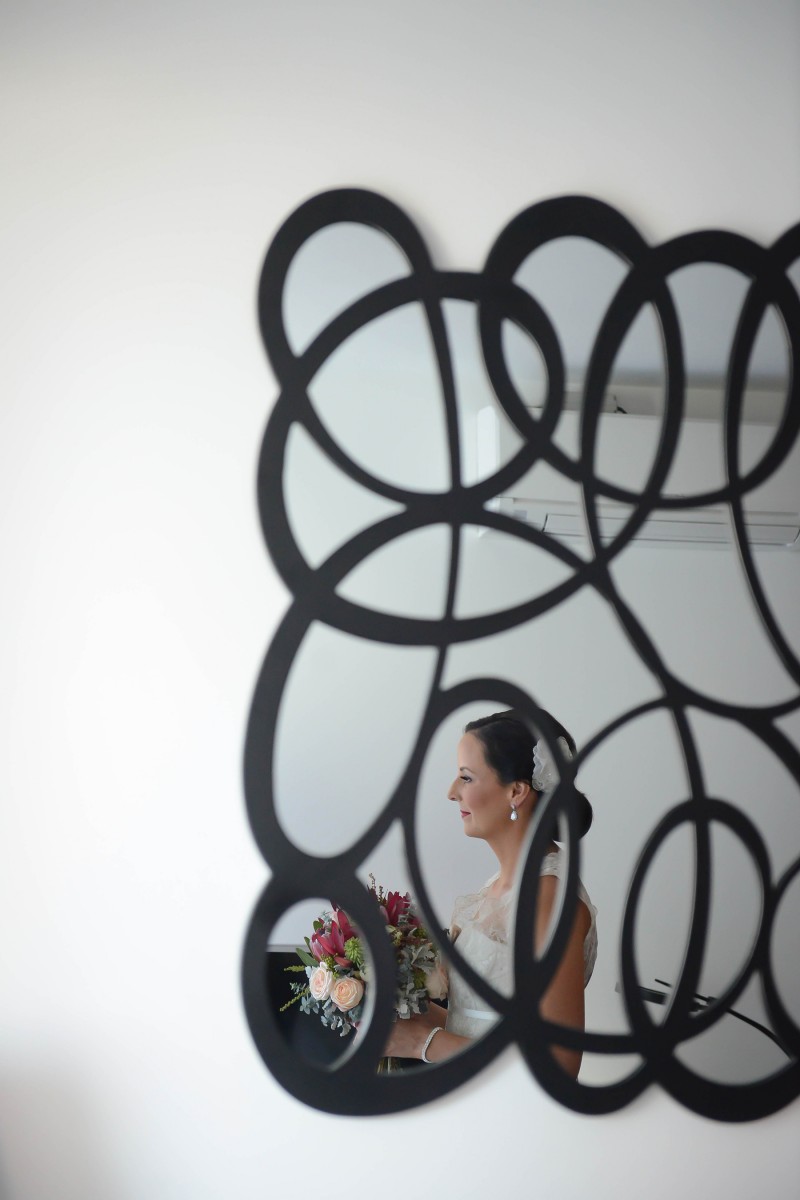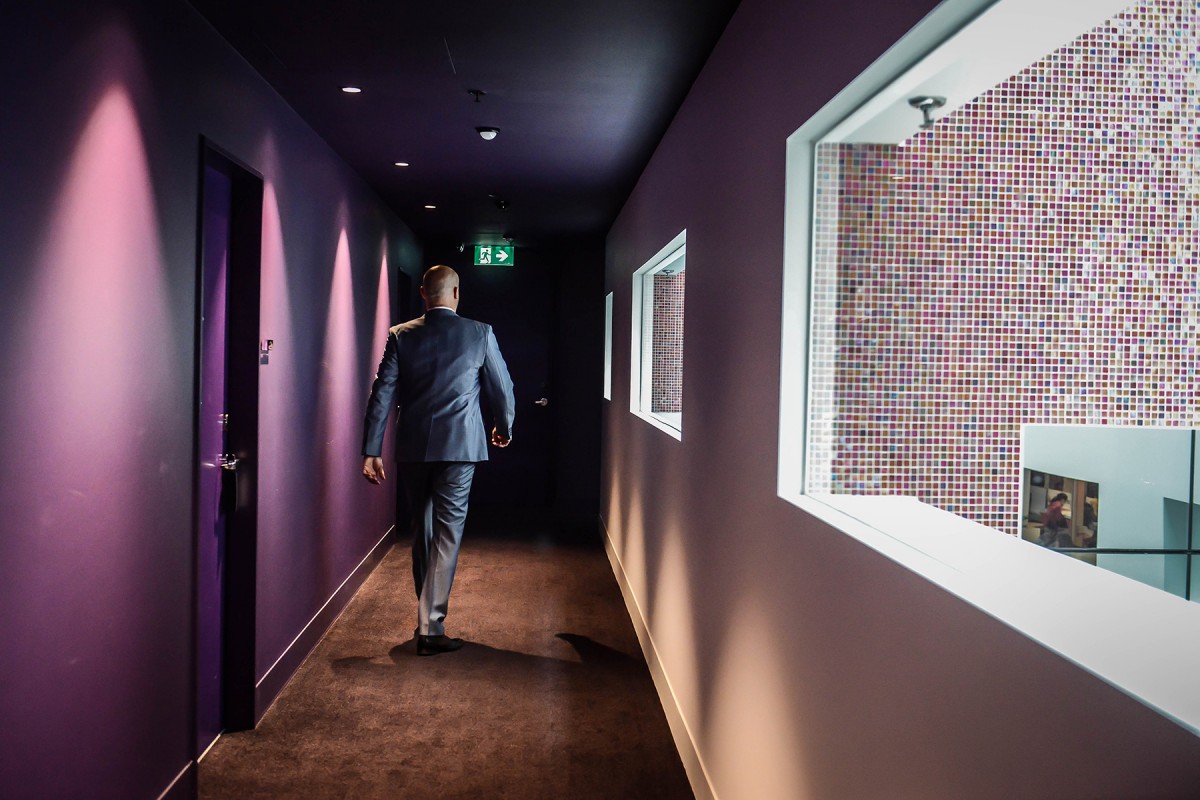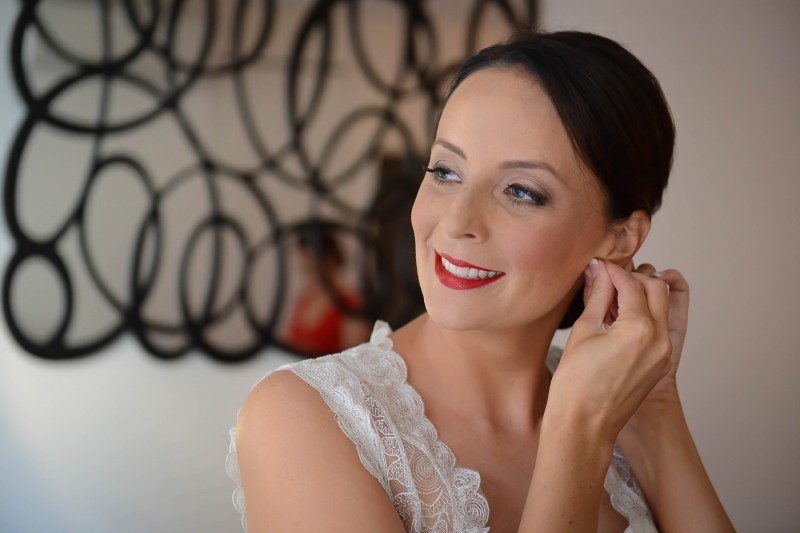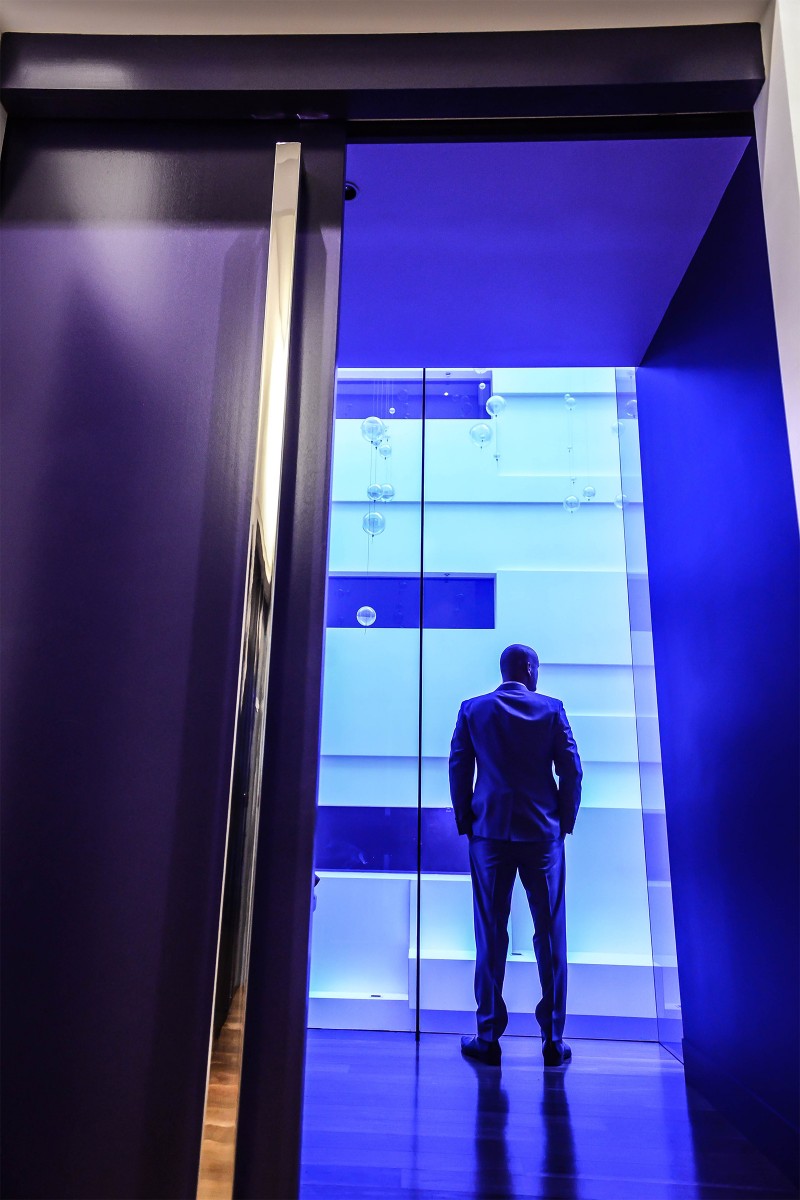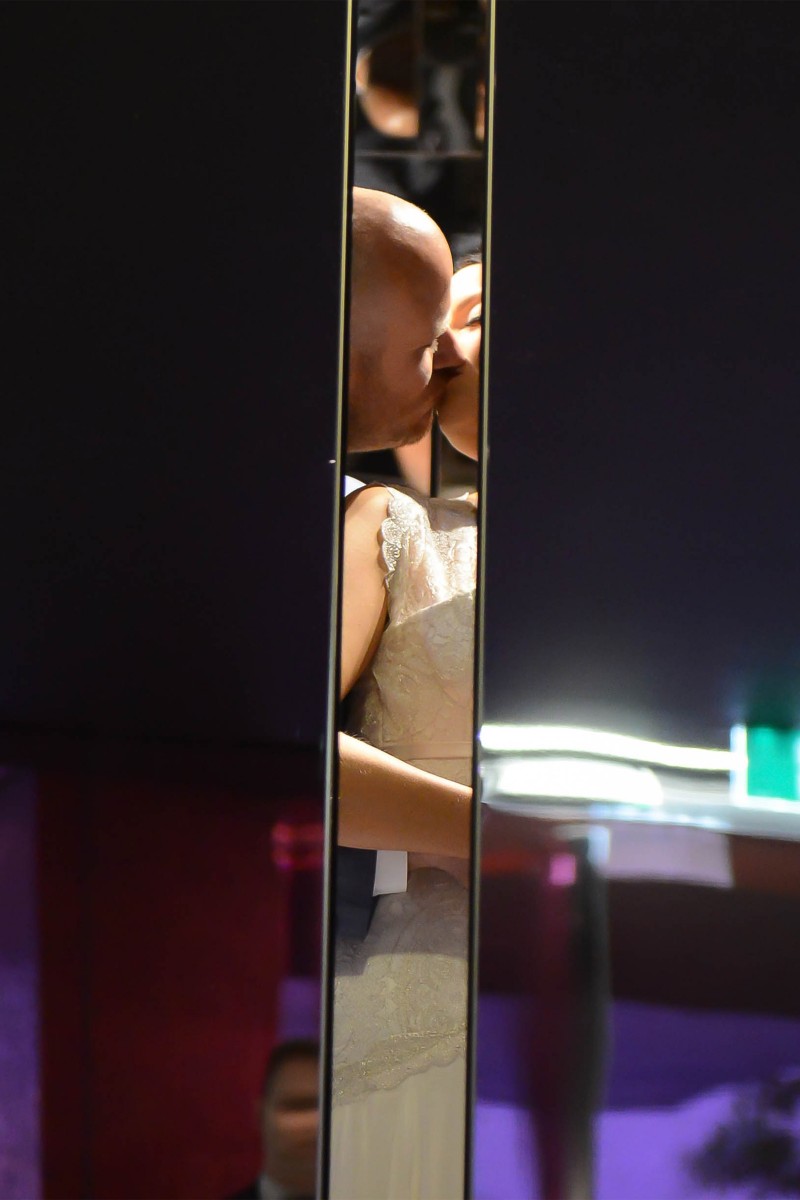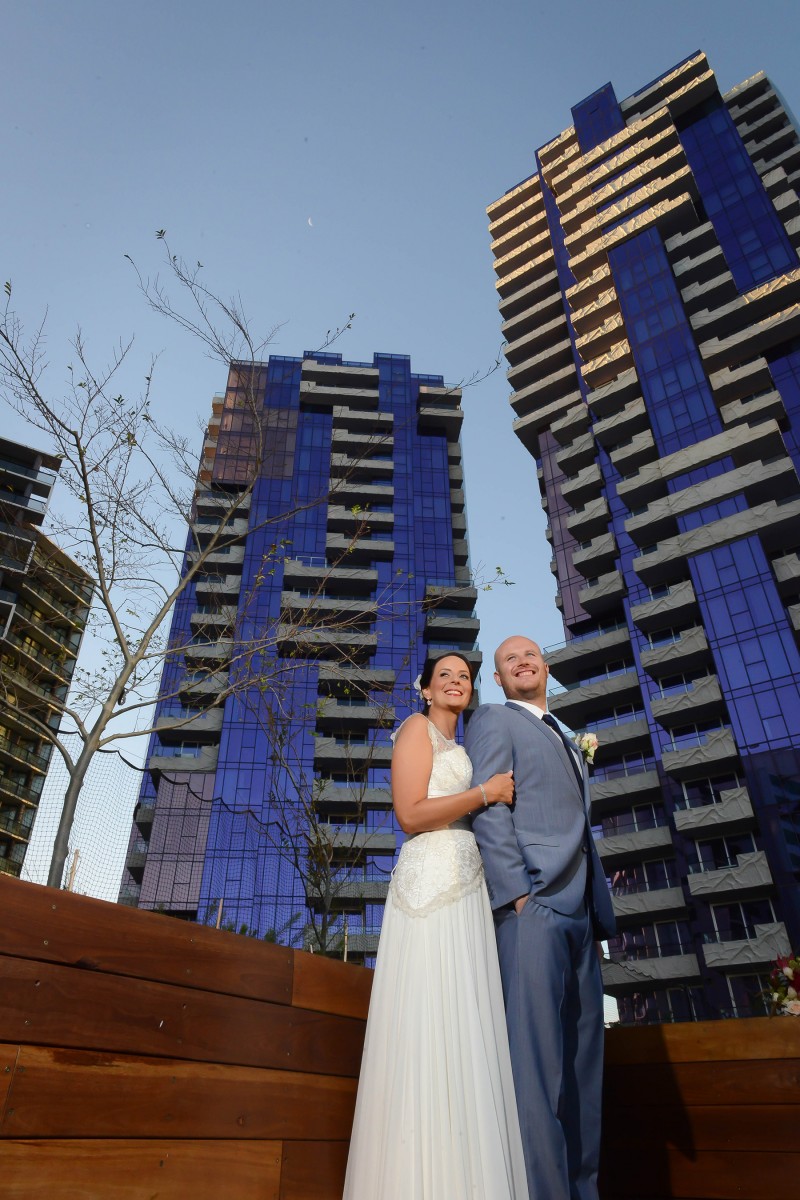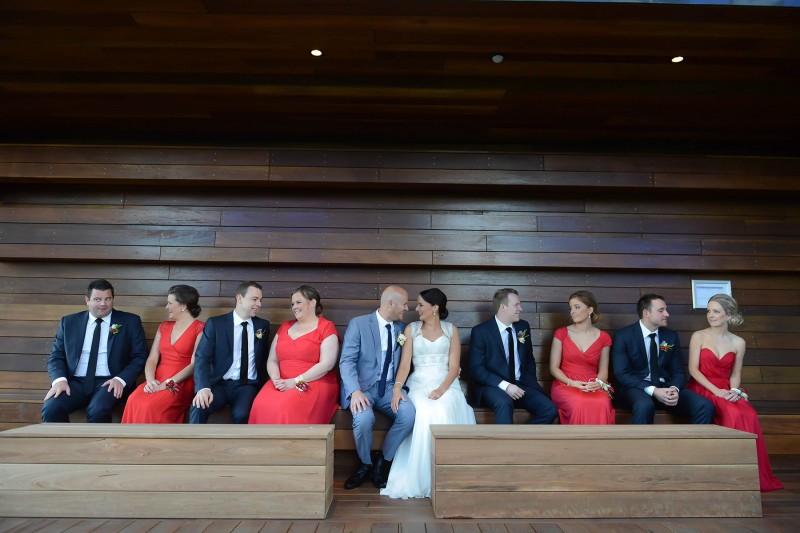 "We did it our way (twice!) and we had the most fun of our lives doing it!" smiles Liz.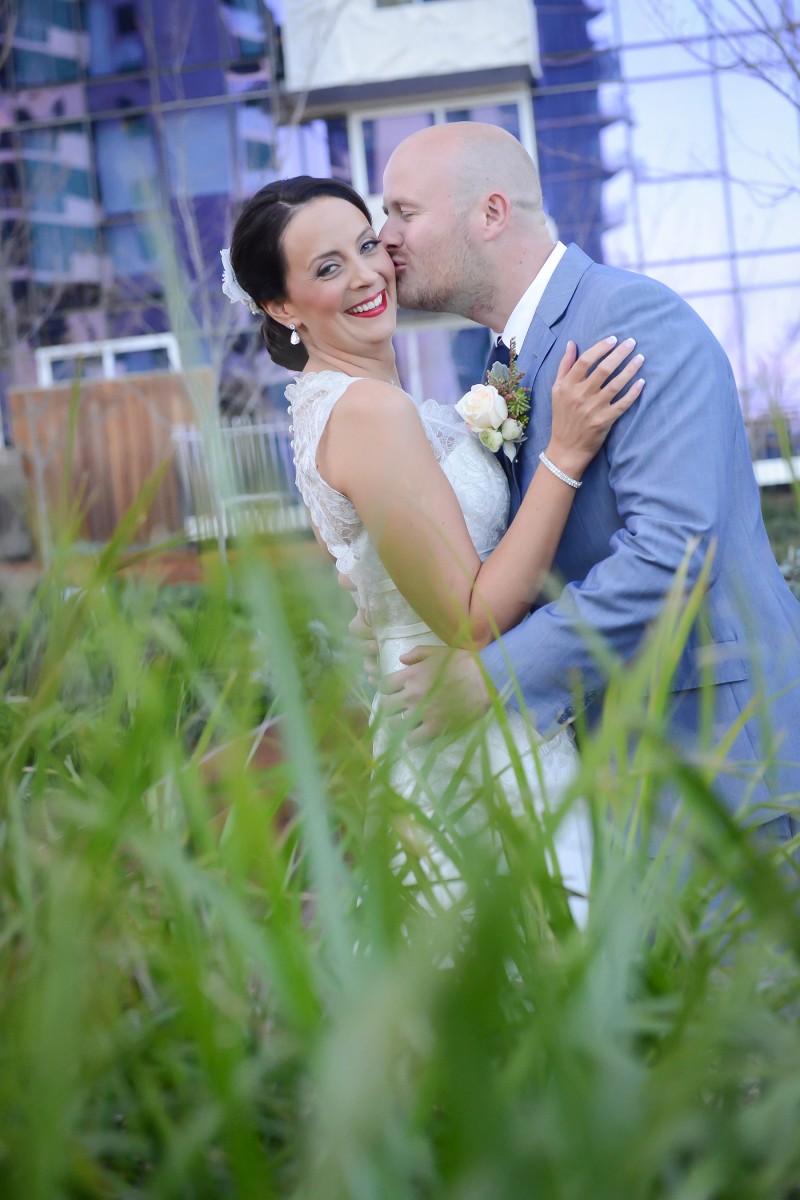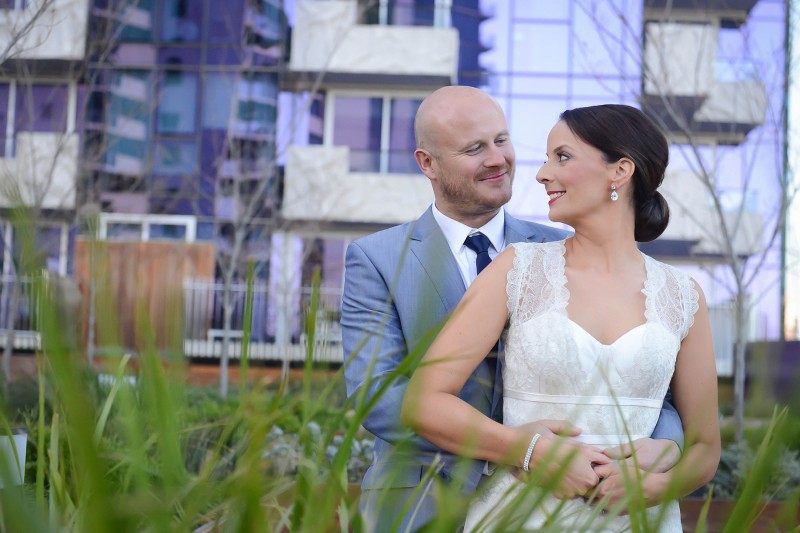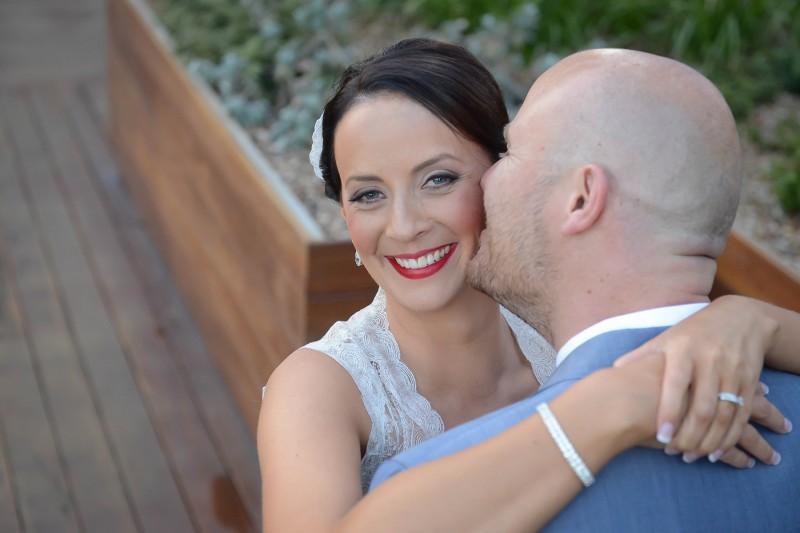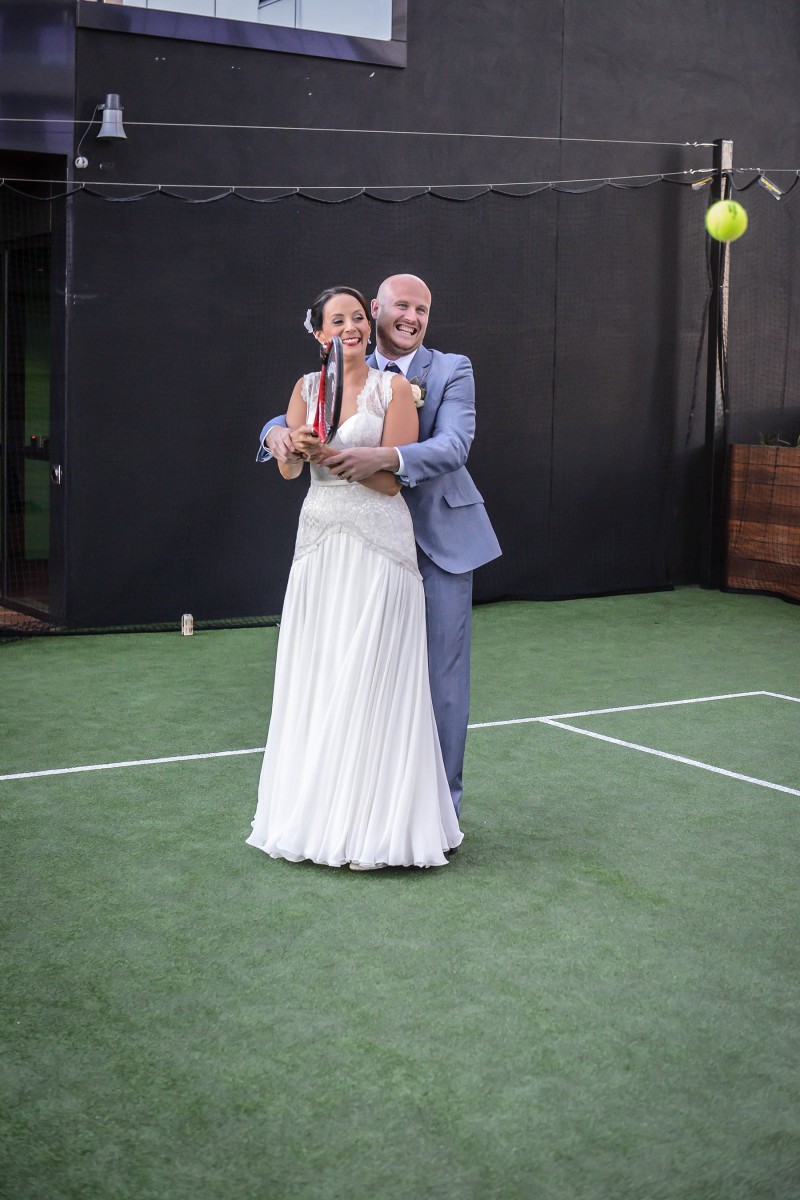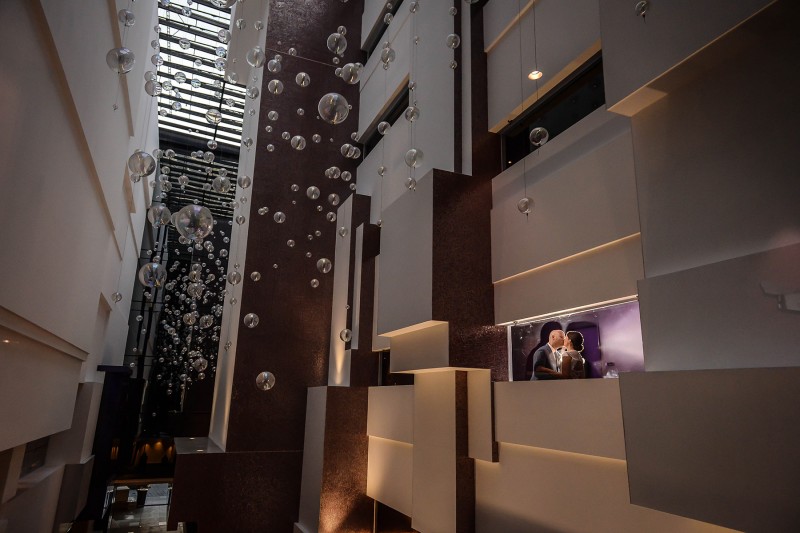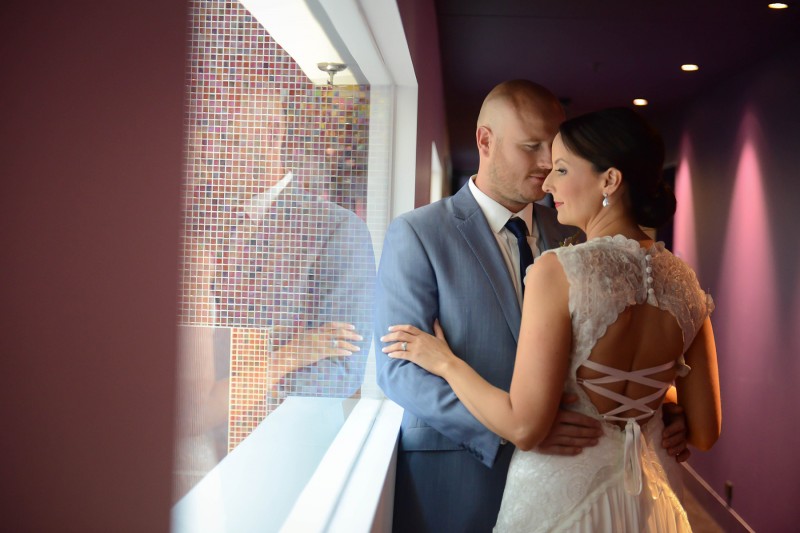 Symbolic of criss-crossing the globe for their two special days, Liz's Mariana Hardwick gown featured delicate zig-zag back.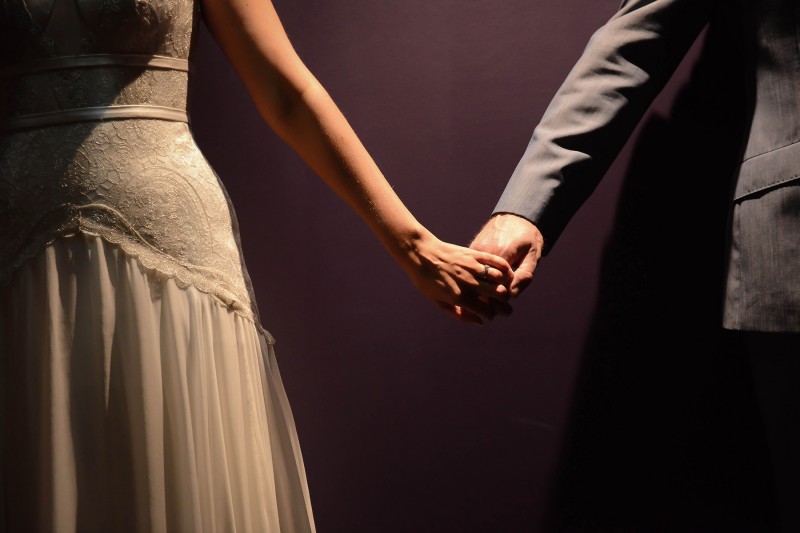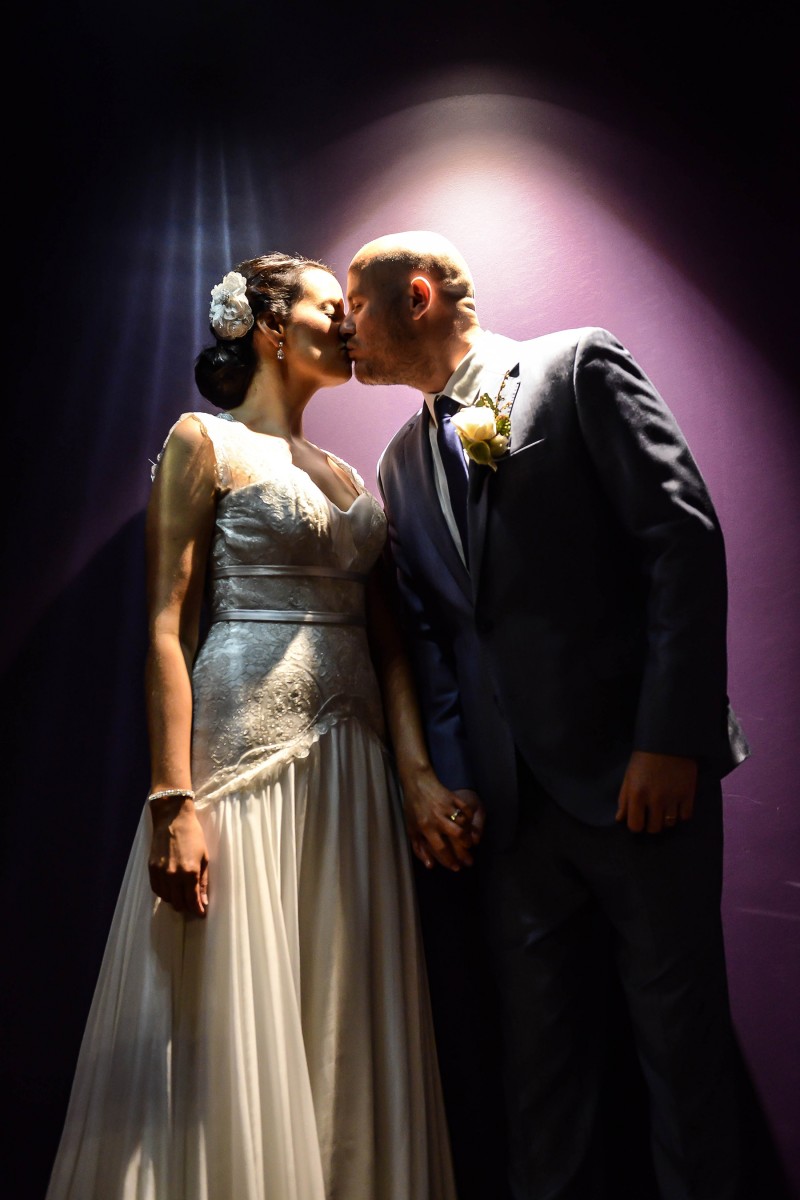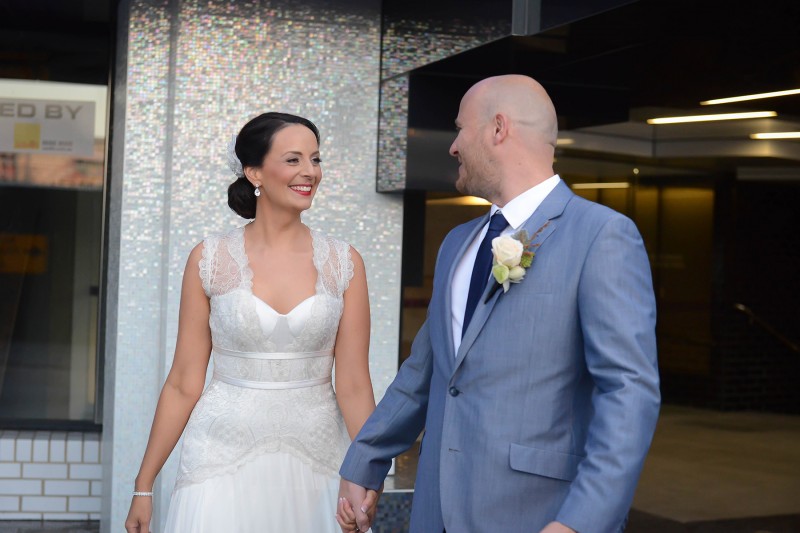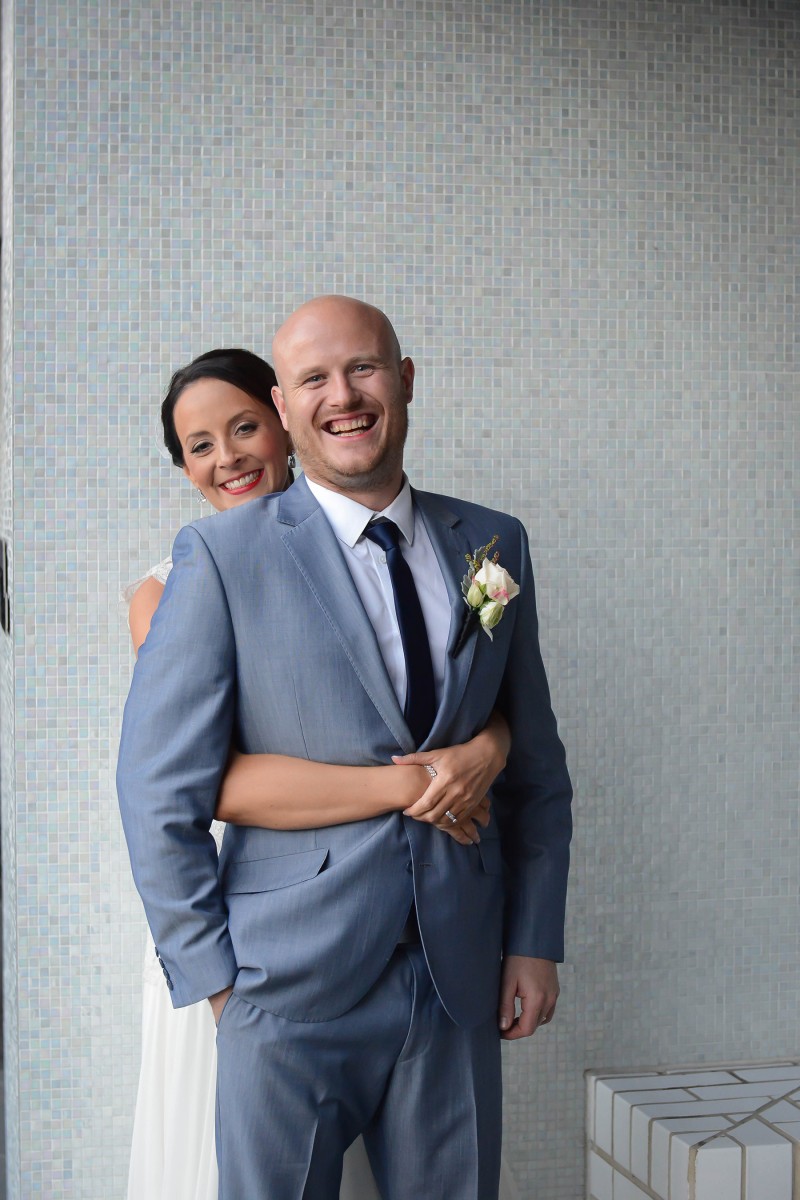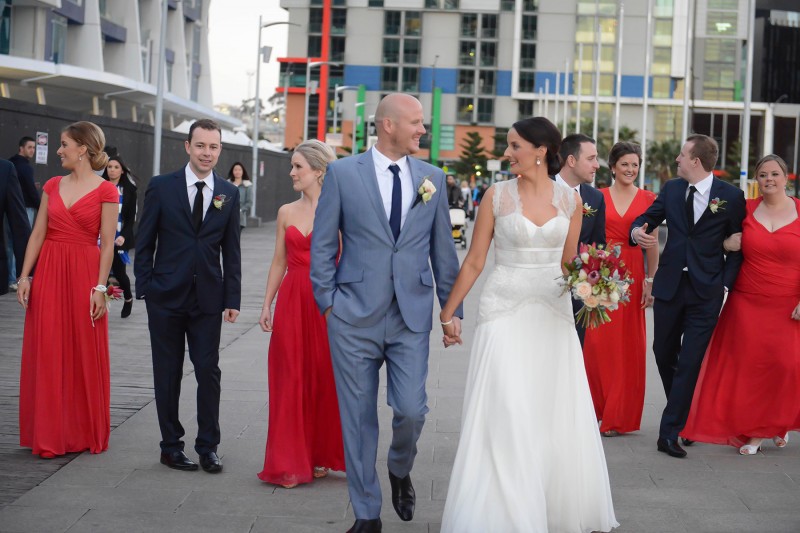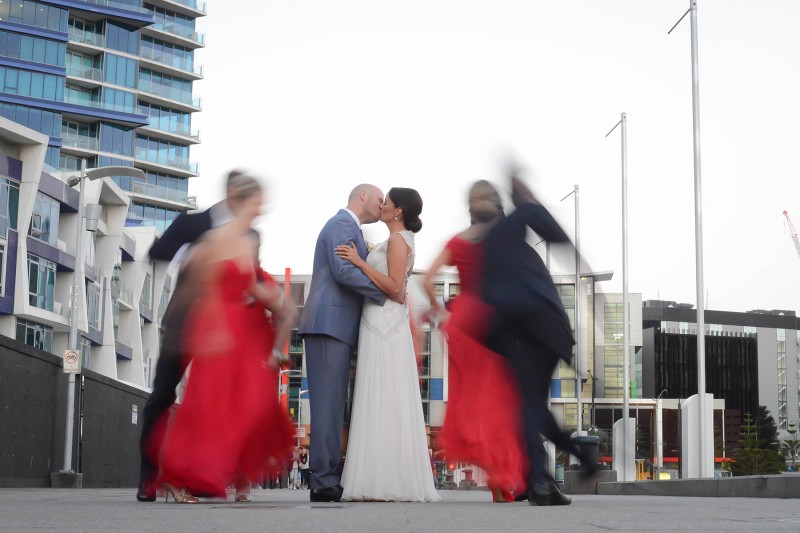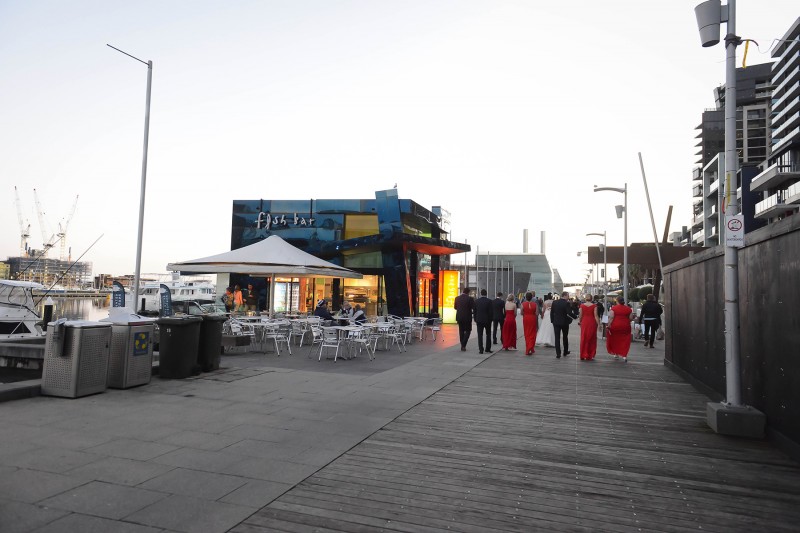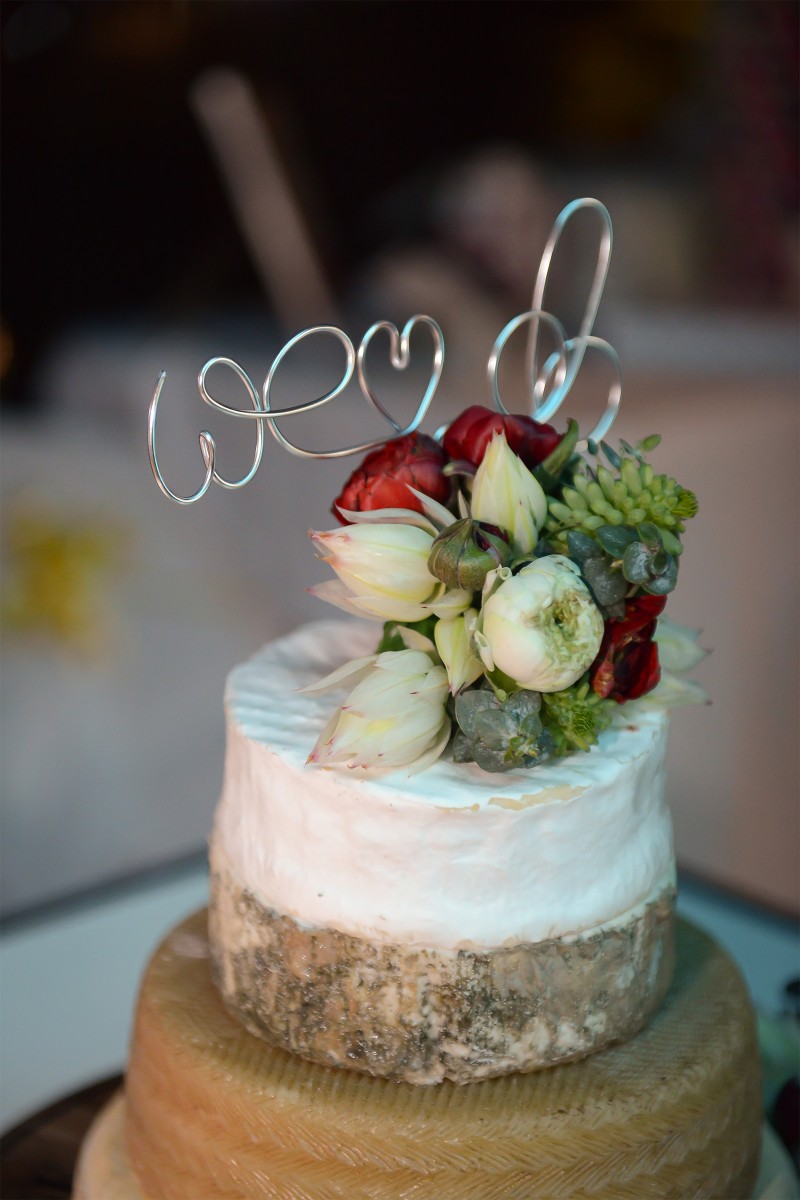 "Neither Rob or I are dessert people so we opted for a four-tier cheese tower – it was an absolute hit!" says Liz.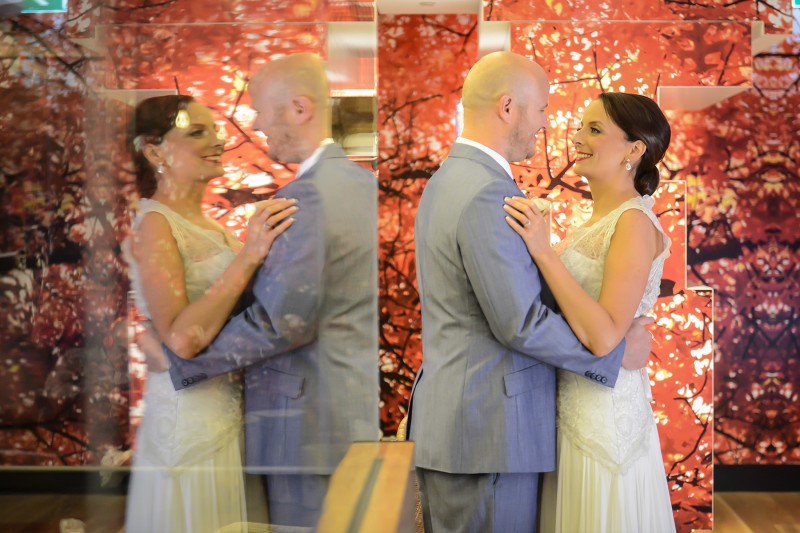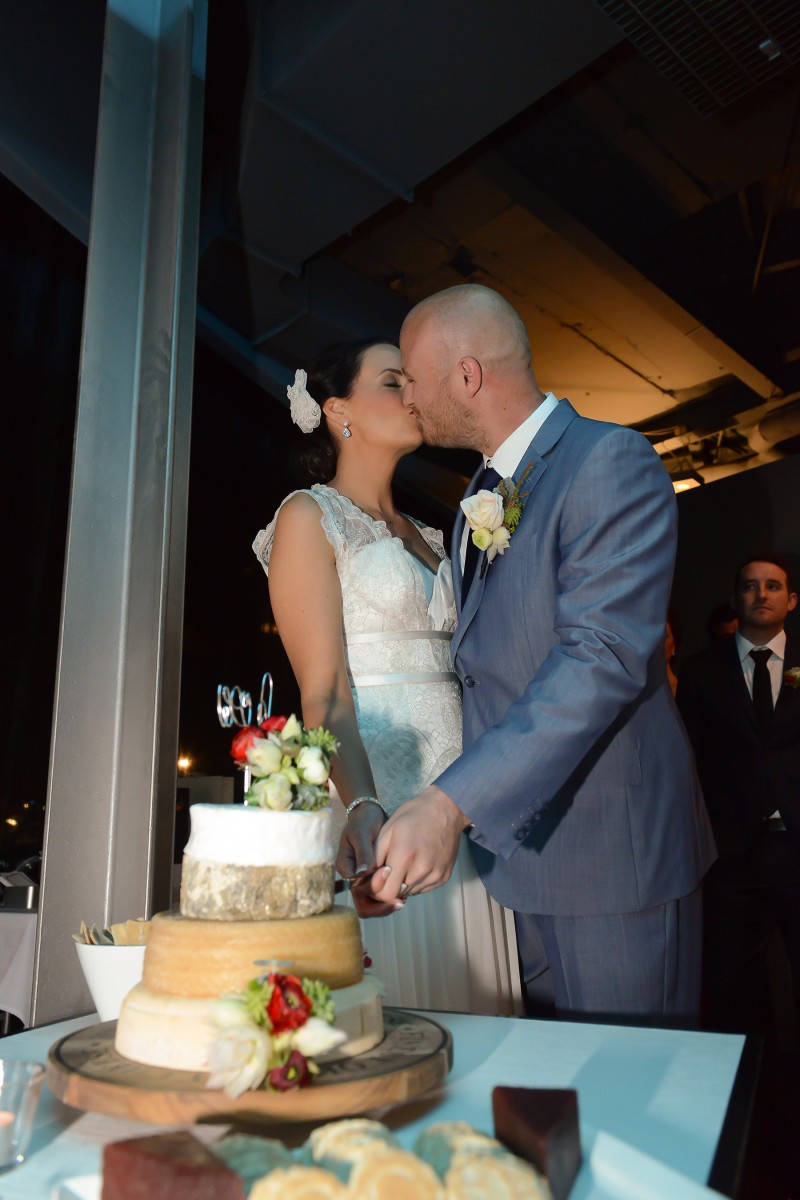 Photos courtesy of ATEIA Photography & Video.