This is a love story with little twists and turns of fate proving you just can't plan everything, even if you tried.
Web developer Marcus Uitert spotted art director Laura Fritsch in a sea of 20,000 revellers at music festival, Stereosonic. She was not even meant to be there. Having been convinced by a friend (who then stood her up!) to go along, she'd spent the day with strangers and, at 10pm when the festival came to a close, the crowd converged toward the exit gates of Melbourne's Flemington Racecourse. About 10 metres from the gate, Marcus approached Laura asking where the after-party was (subtle!). They got chatting, exchanged numbers and three months after their first date, moved in together.
Two-and-a-half years later they were engaged (on a surprise trip to Paris organised by the romantic Marcus). Upon their return, they booked a vineyard wedding on Melbourne's Mornington Peninsula. The rustic theme and decorations were all sorted, invitations were designed and they'd had several meetings with the priest from the only Catholic church in the area.
Then, with six months to go, Marcus received a phone call from the winery – they could no longer hold the reception there due to permit issues. "Are you serious!?" they said (a bit more, too, I'm sure) and a mad dash ensued – a new venue (Abbotsford Convent), a new date, shuffling of suppliers and booking new ones.
It was chaos. But then luck (or destiny) prevailed. The priest relocated to Coburg (just 10 minutes from the venue). Some of the older guests were relieved not to have had to travel so far. And the new caterers at the Abbotsford Convent turned out to be absolutely amazing. Delectable food and presentation to die for.
Laura says, "Despite all the stress that was created from having to change venues, Marcus and I had the wedding of our dreams and couldn't imagine doing anything differently. It was the perfect day."
The couple's morning wedding was held at 11am with a sit-down lunch at 12.30pm. With no time for photos in between (they were held afterward instead), "the joy and spirit from the ceremony flowed really nicely into the reception without that huge gap in the middle," says Laura.
It was meant to be.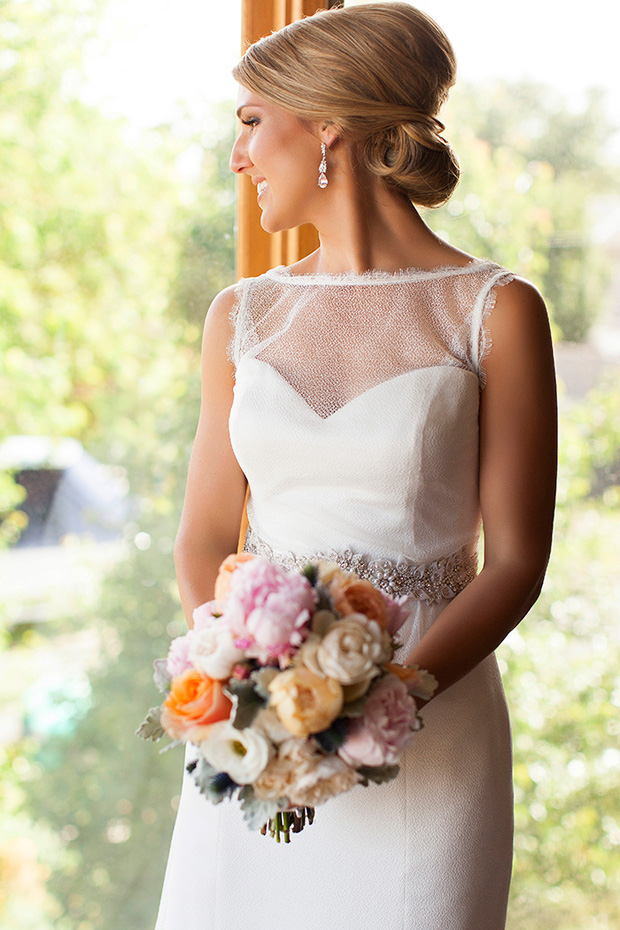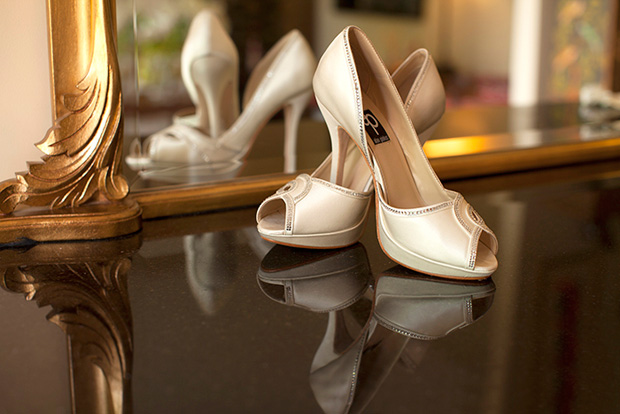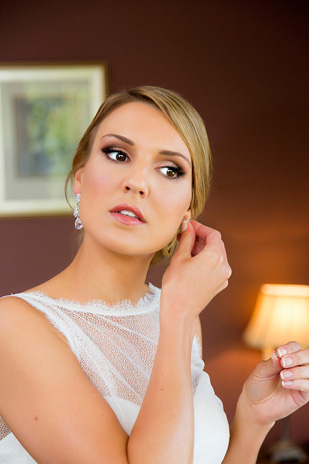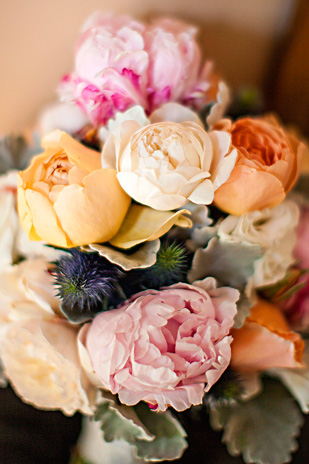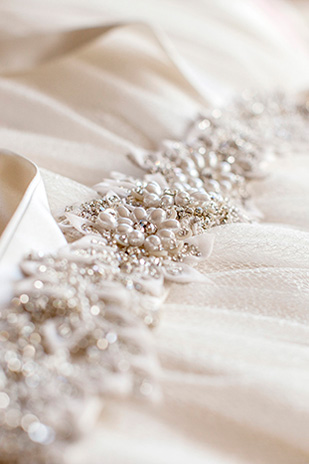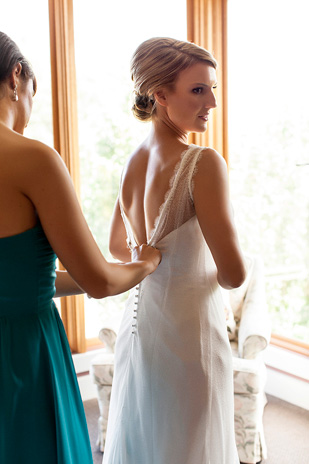 Laura's stunning gown was from Melbourne designer, Linda Gorringe Couture. Laura tells, "Before I even knew Marcus was going to propose, a girlfriend of mine took me to Linda Gorringe to buy some accessories for her wedding. Whilst she was in the change room, I saw a woman having her fitting and I thought to myself, that's the dress." She adds, "The staff were really friendly and attentive."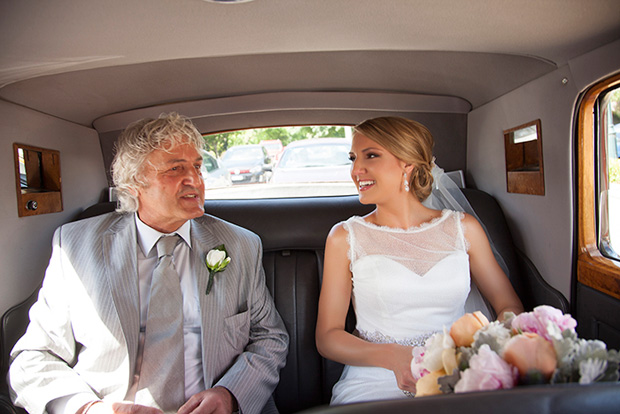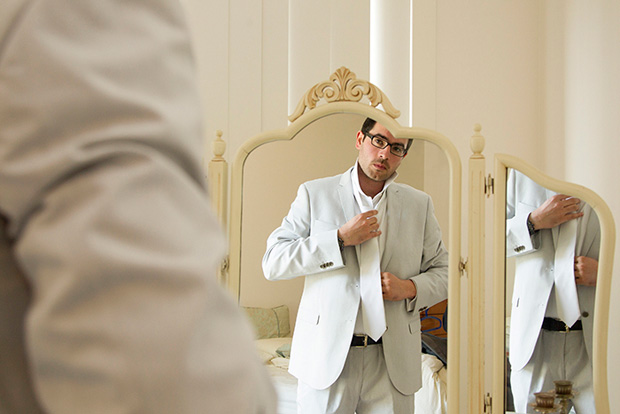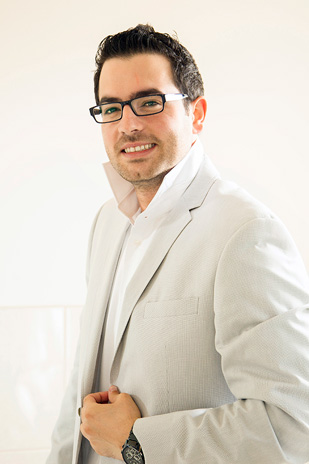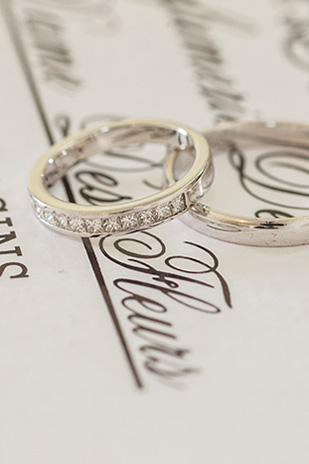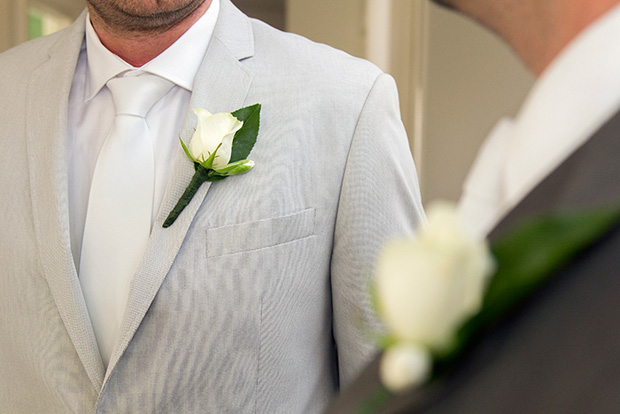 Marcus wore a light-coloured lounge suit by Calvin Klein which emphasised his Dutch/Lebanese good looks!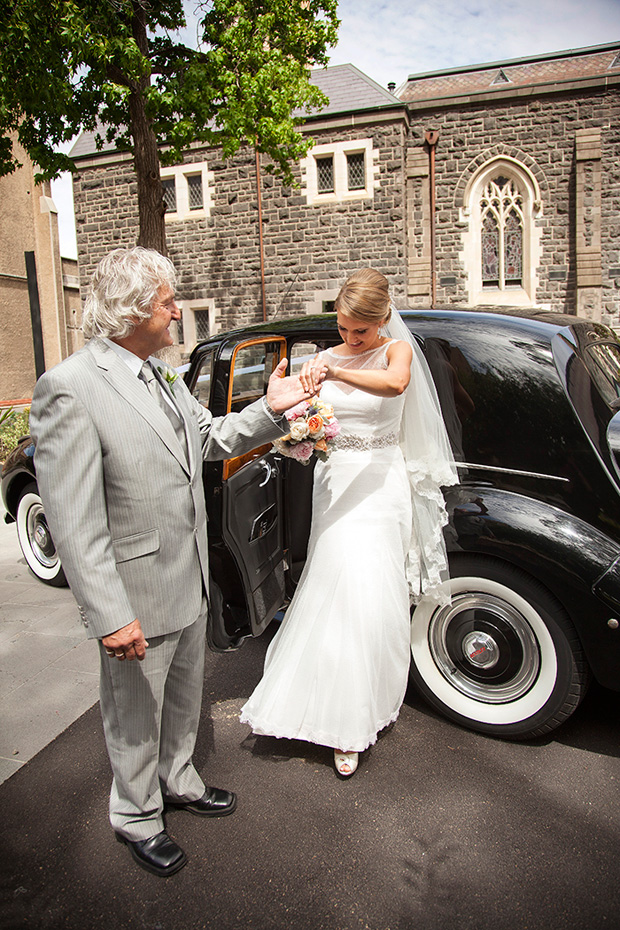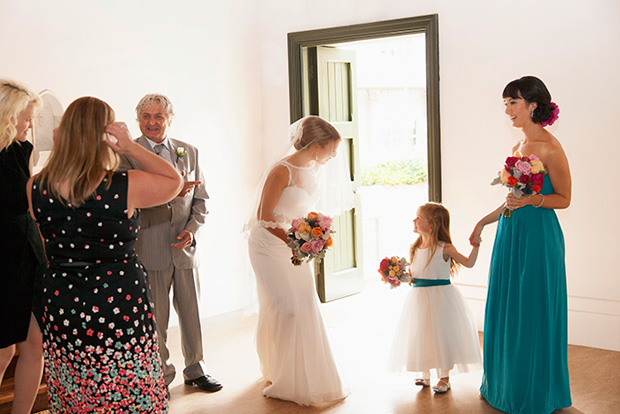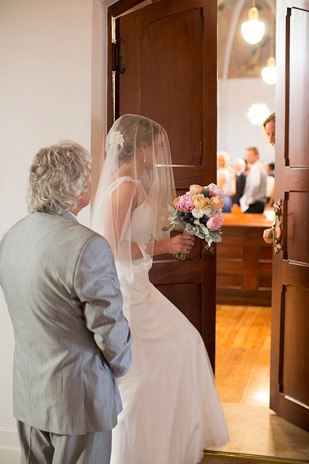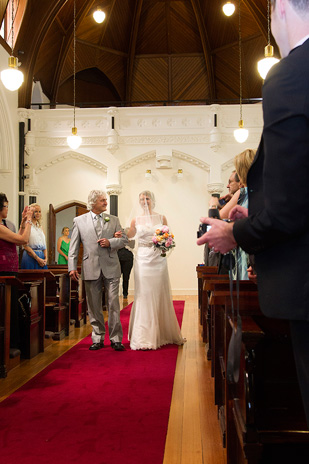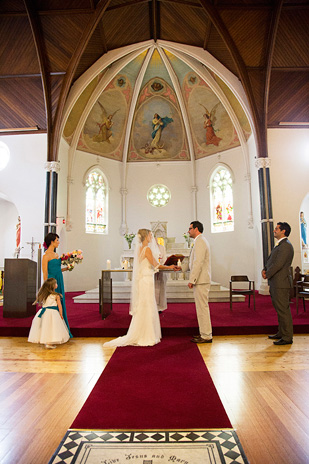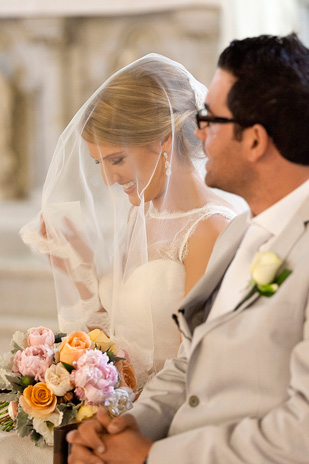 Laura walked down the aisle to classic wedding melody 'Pachelbel's Canon in D', and an instrumental version of The Verve's 'Bittersweet Symphony' was played for the exit. "YouTube definitely got a workout," says Laura of their search for the perfect wedding music.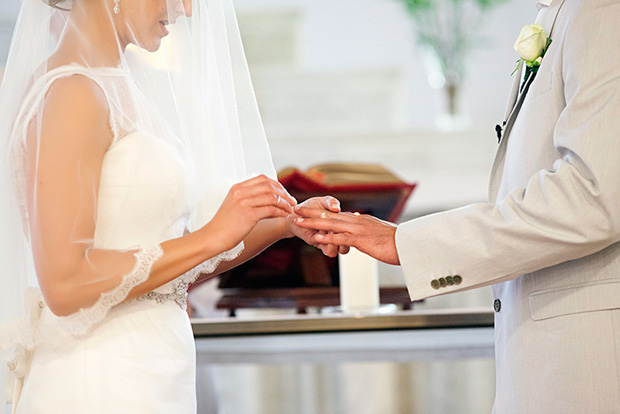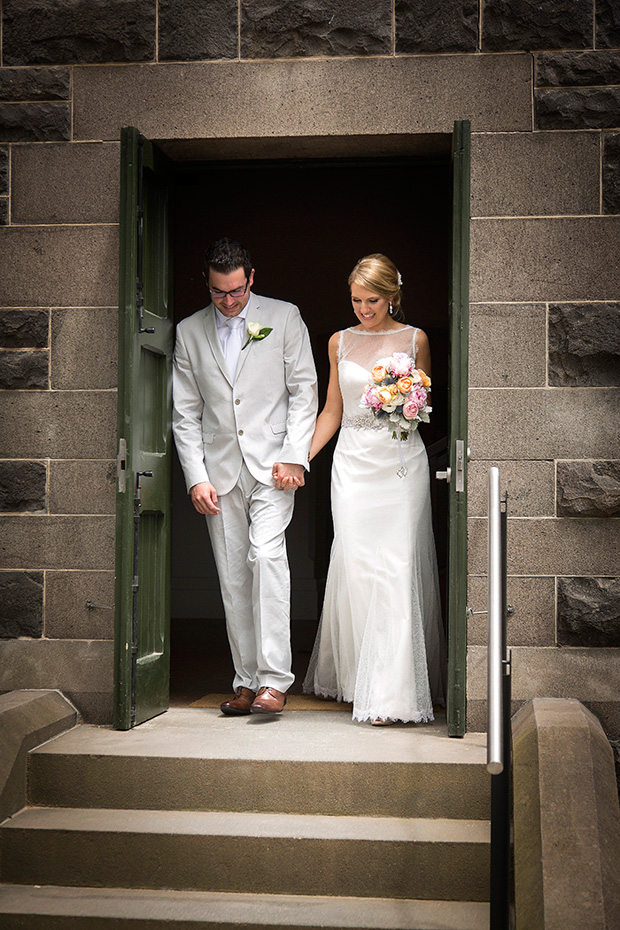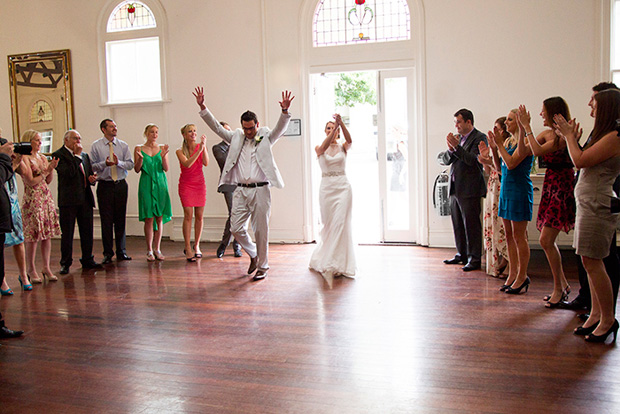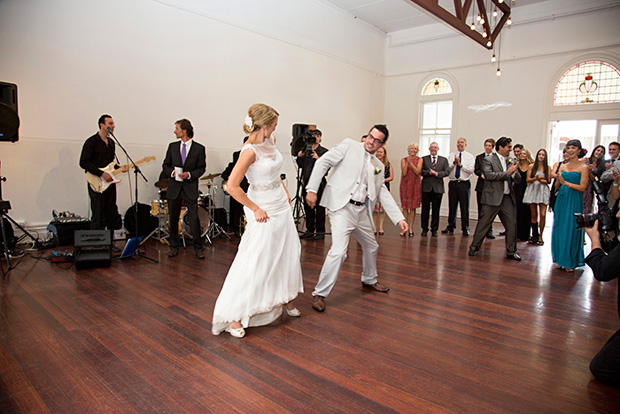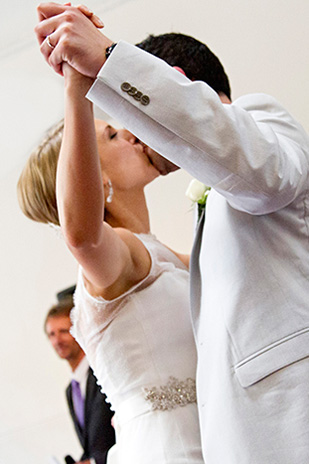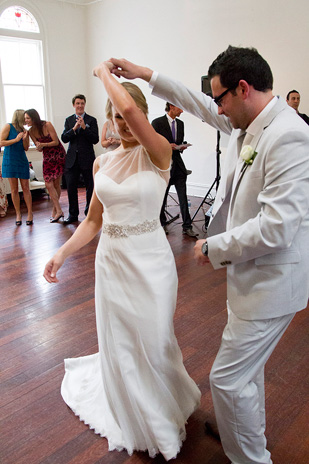 The couple chose fabulous wedding band, The Baker Boys, to entertain their 70 guests. Laura tells, "The day started with a mix of blues and jazz while the guests had starters and sipped champagne in the courtyard. Then, everyone was ushered inside to gather around the dance floor as the bridal party made their entrance. Our first dance to Jackie Wilson's Higher and Higher followed and the band kept the energy up the entire time, playing one great song after another."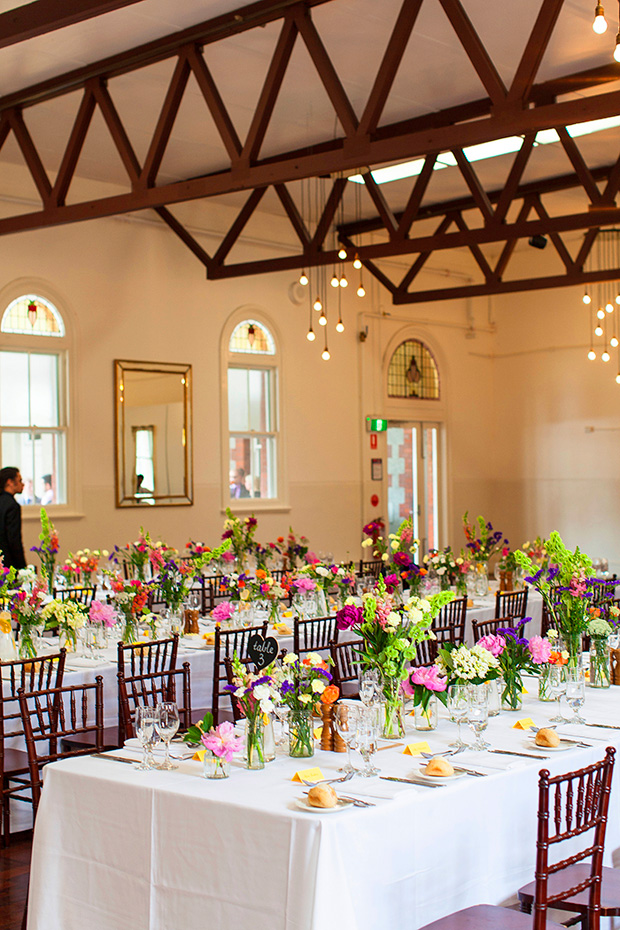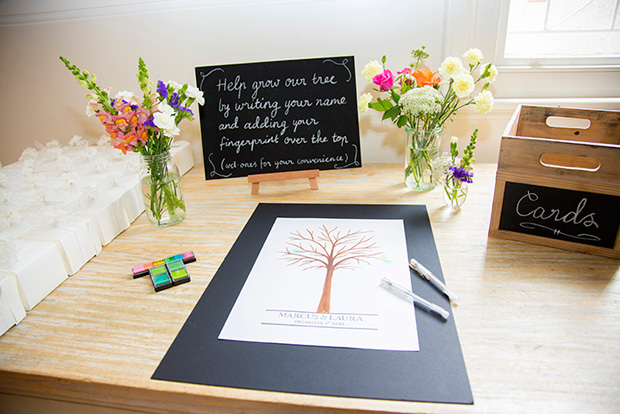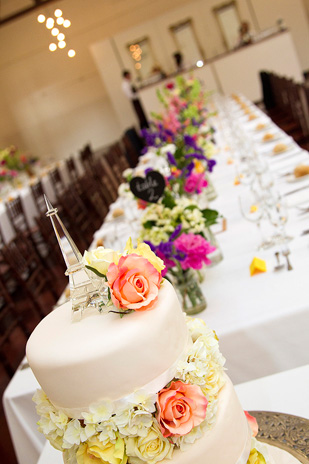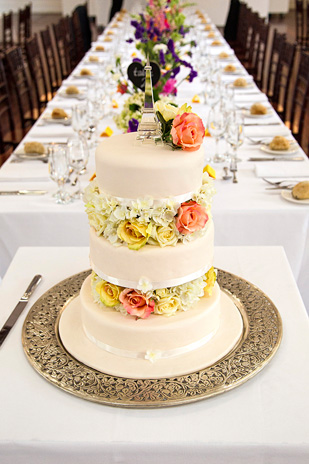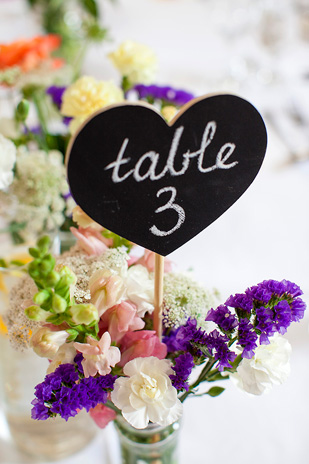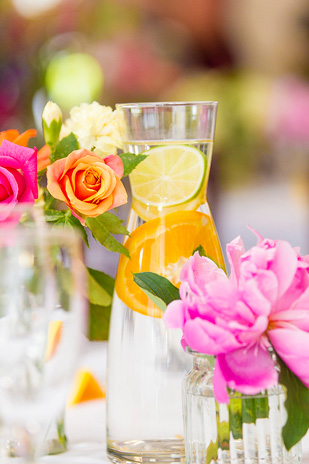 The Grand Rosina Room of Abbotsford Convent was styled with bright bunches of colourful flowers, which Laura did herself using flowers sourced from Dandenong Market.

The bride's mum made and decorated the beautiful three-tier wedding fruit cake – with an elegant Eiffel Tower cake topper the reminder of a perfect Paris proposal. She also made Cointreau cupcakes for the bomboniere. "Mum was up all night baking and still managed to look stunning on the day," praises Laura.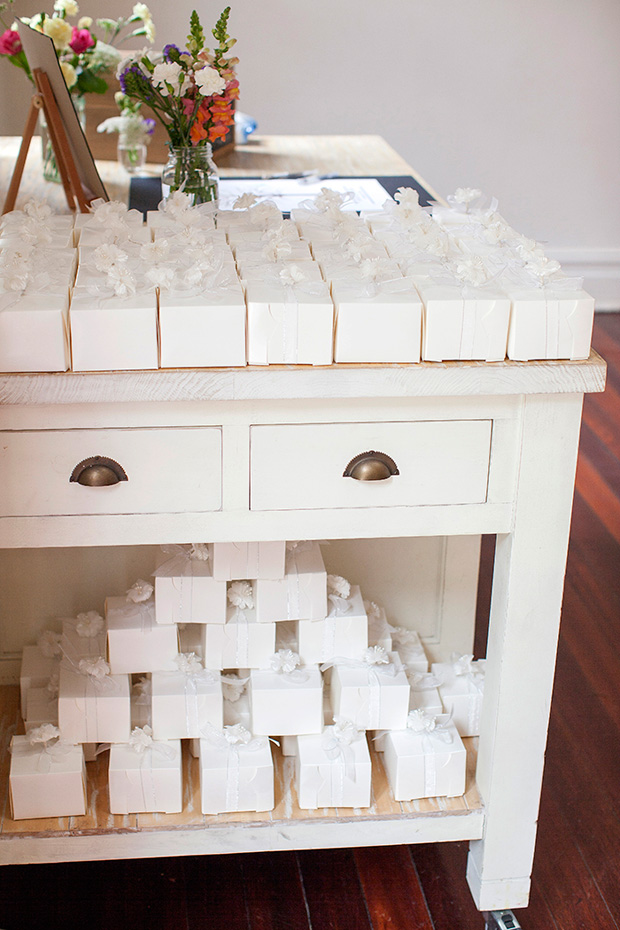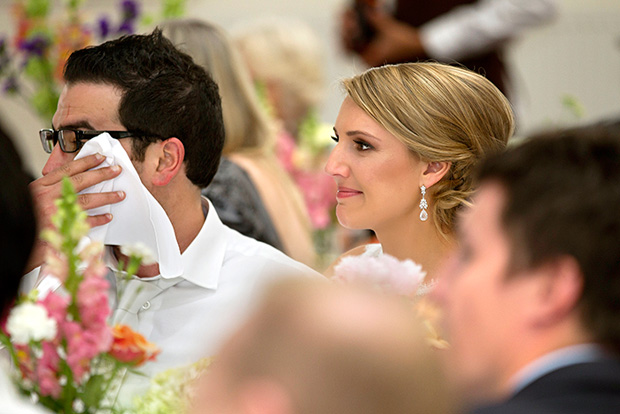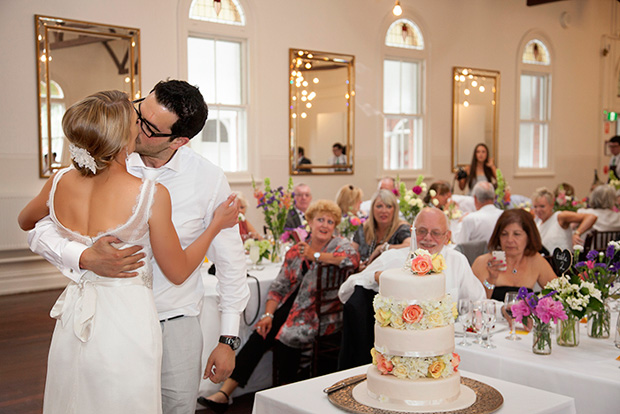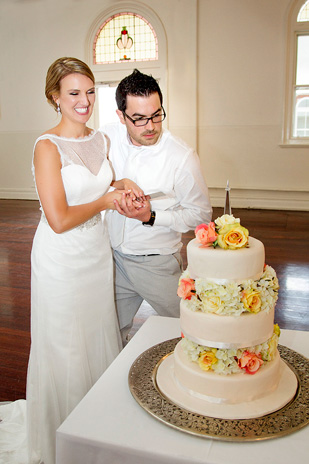 The bride's musical uncle and MC wrote an upbeat love song and sang it to the couple on the day. "It brought everyone to tears," says Laura.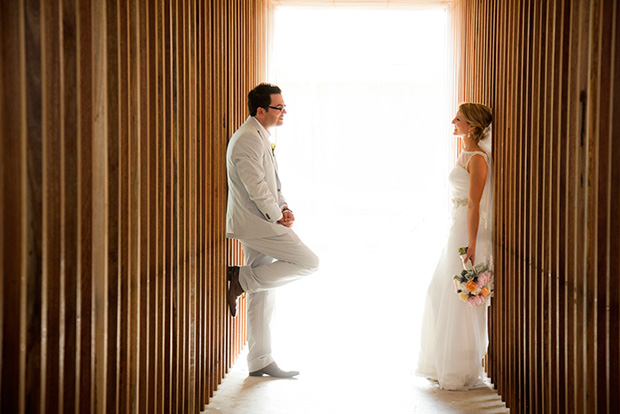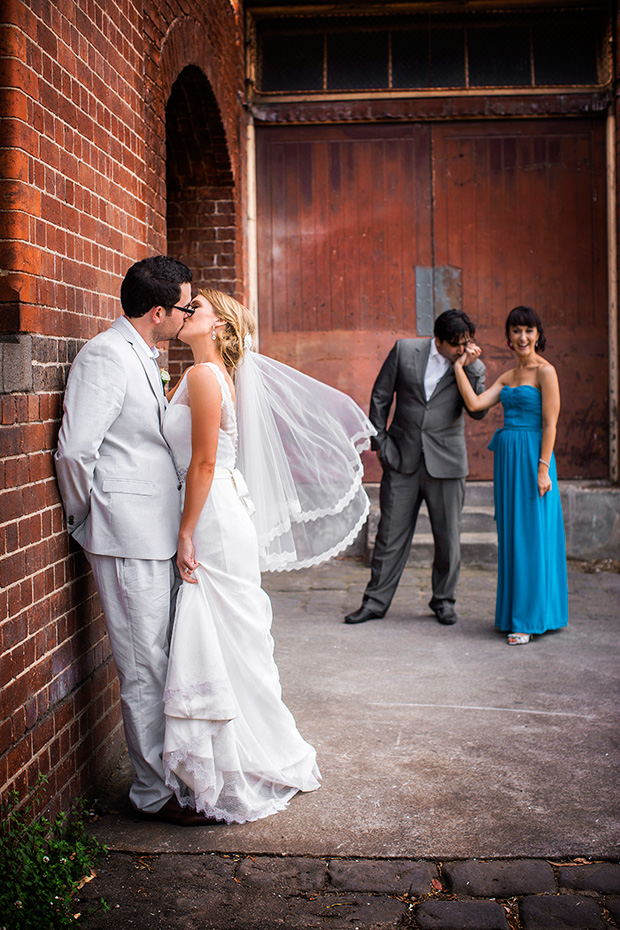 Laura's bridesmaid, Kelly-Anne, wore a floor-length teal gown by Out with Evie, which they found at Myer. Laura tells, "She flew down from Darwin; I had half a day to spend with her so we went to Myer and I threw dozens of dresses into the fitting room for her to try on. The blue one looked the best on her and fitted so well."

With just one attendant on either side, the groomsmen wore a charcoal suit he already owned, and Laura says she could afford to buy all of Kelly-Anne's outfit, including her shoes and jewellery.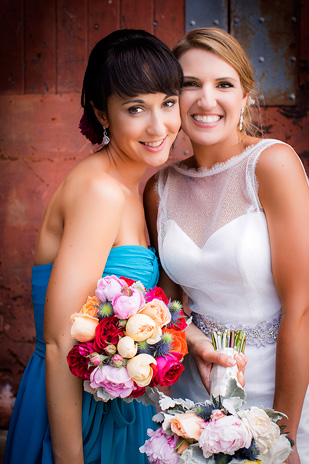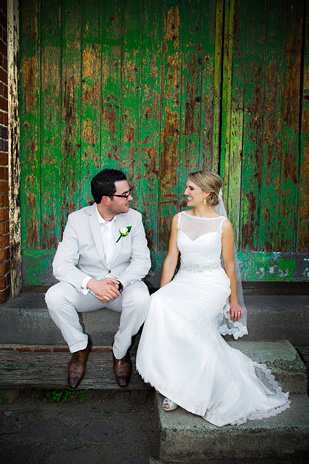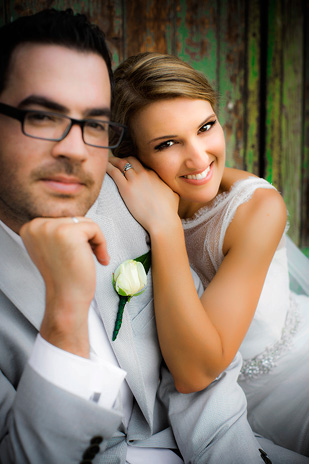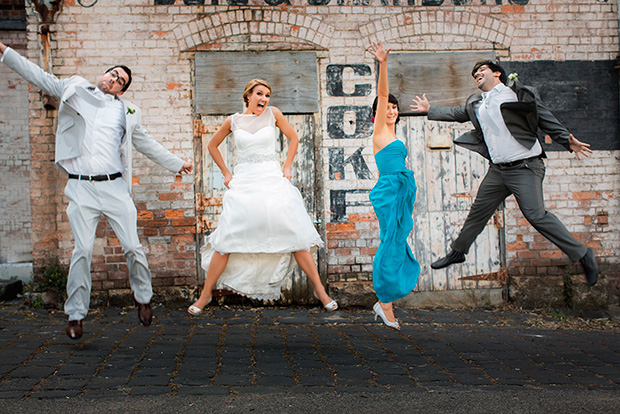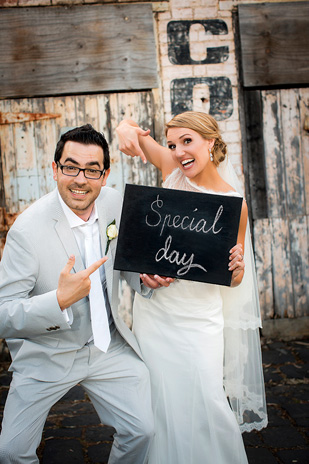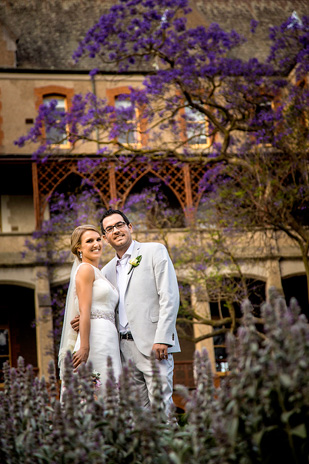 This gorgeous wedding ends with a surprise honeymoon – organised by Marcus of course – to the sensational Maldives.
Photos courtesy of Whitepoint Photography.