Kirsty Salter's vintage beach wedding to long-time love Cameron Allen was the fairytale ending to a life-changing few years.
Kirsty, 26, met Cam, 27, at a party in Wagga Wagga in 2008. After discovering they had a "crazy amount of things in common," they were soon living together.
"When I met Cam I didn't have much at all," says Kirsty. "I was 20 kilograms heavier than what I am now with absolutely no confidence in myself.
"In the six years we have been together he has shown me how much true love can heal and help someone grow as a person."
"We have since renovated and sold two houses, we have an investment property and have just built our dream home with a beauty studio for my business, none of which we would have been able to accomplish without our constant love and support for one another."
Four years on, Kristy was happier than she'd ever been before, but Cam was about to take things up yet another notch. While the pair were on holidays in Fiji, he proposed.
They immediately set their wedding date for May 8, 2014 – and the rest, says Kirsty, "is history."
For the venue, Kirsty and Cam settled on beautiful Sea Temple Resort & Spa Palm Cove, North Queensland. "We had it up there as we wanted the occasion to be more than one day," Kirsty explains.
"We wanted all of our friends and family to have a well-deserved holiday as well as help celebrate our special day."
The couple's 70 guests were treated to a relaxed and elegant celebration, with many of them having their own part to play in the day's success.
"We tried to involve many of our friends and family…by utilising their amazing strengths and using many of them as a hairdresser, videographer, entertainment, make up artist, wedding invites etc," Kirsty says.
The couple says there is nothing they would change about their special day.
"It was a true reflection of pure love, happiness and fun that made everyone feel good!" Kirsty says.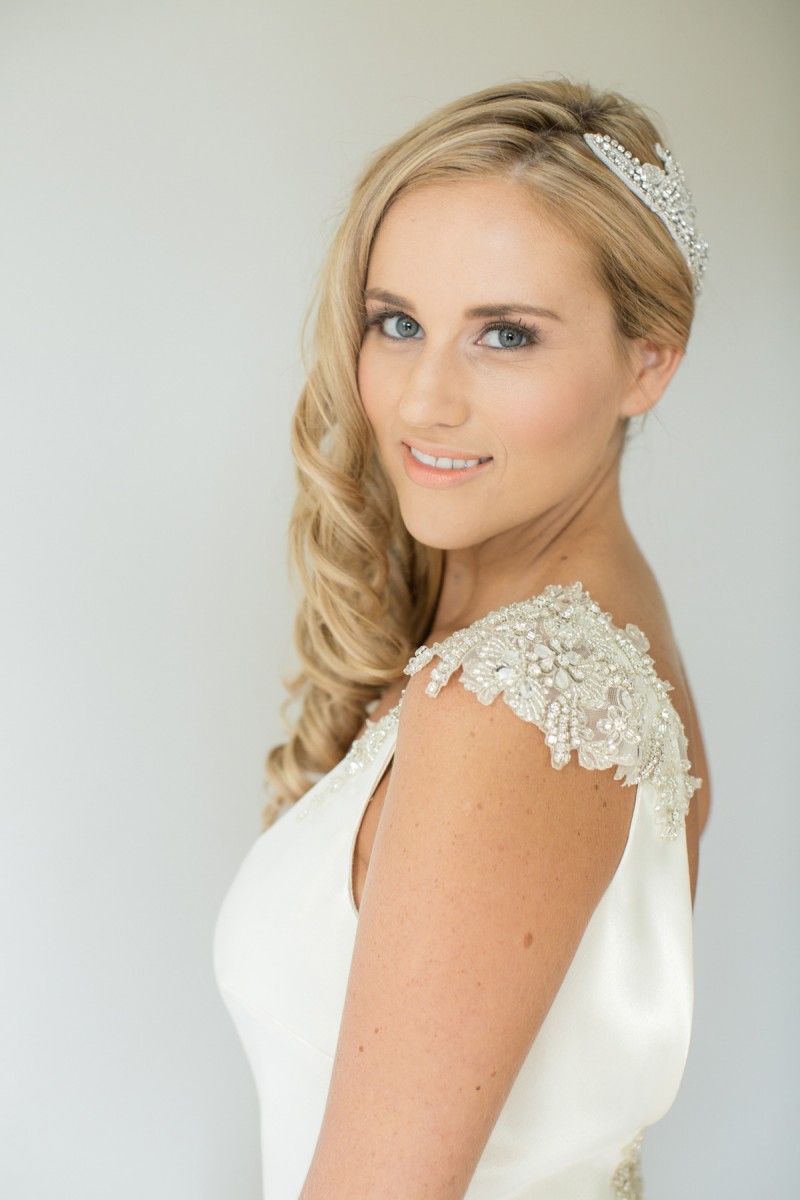 Kirsty says she knew her Maggie Sottero gown was 'the one' from the moment she tried it on. "My mum, sister, cousins and aunty all got teary when I put it on. It was perfect for the location."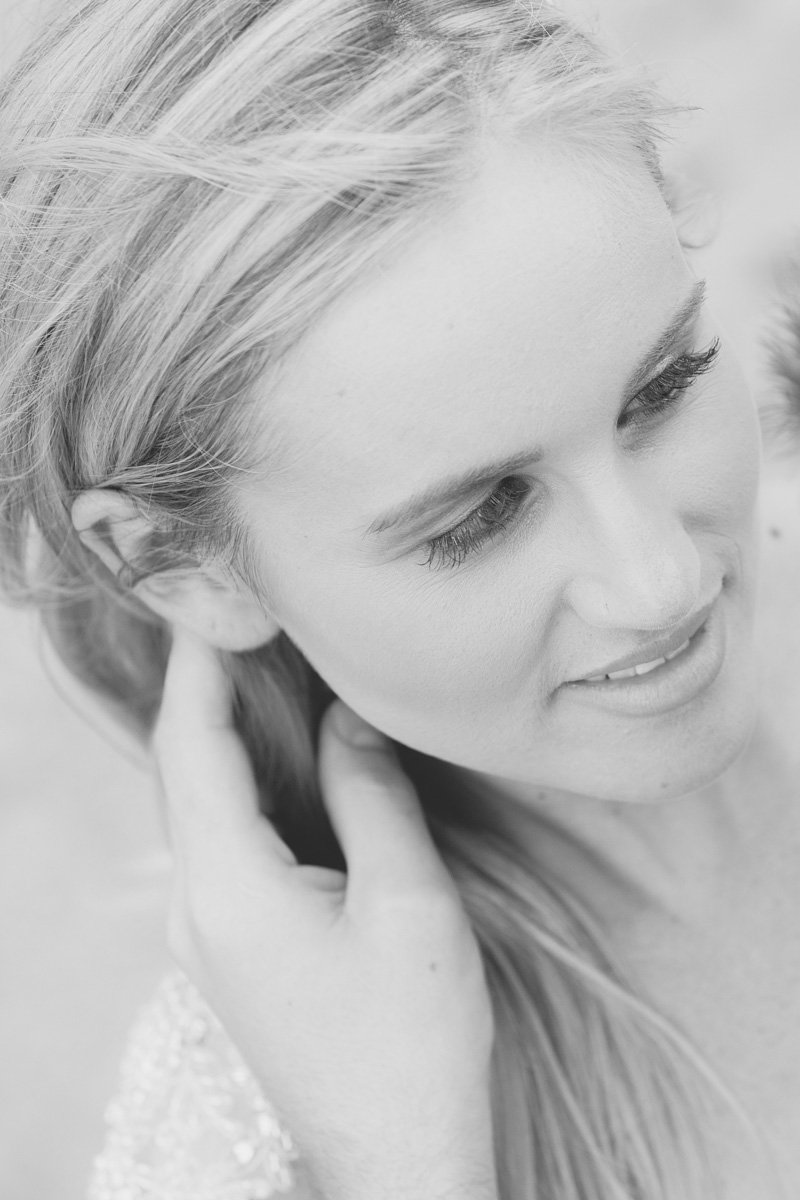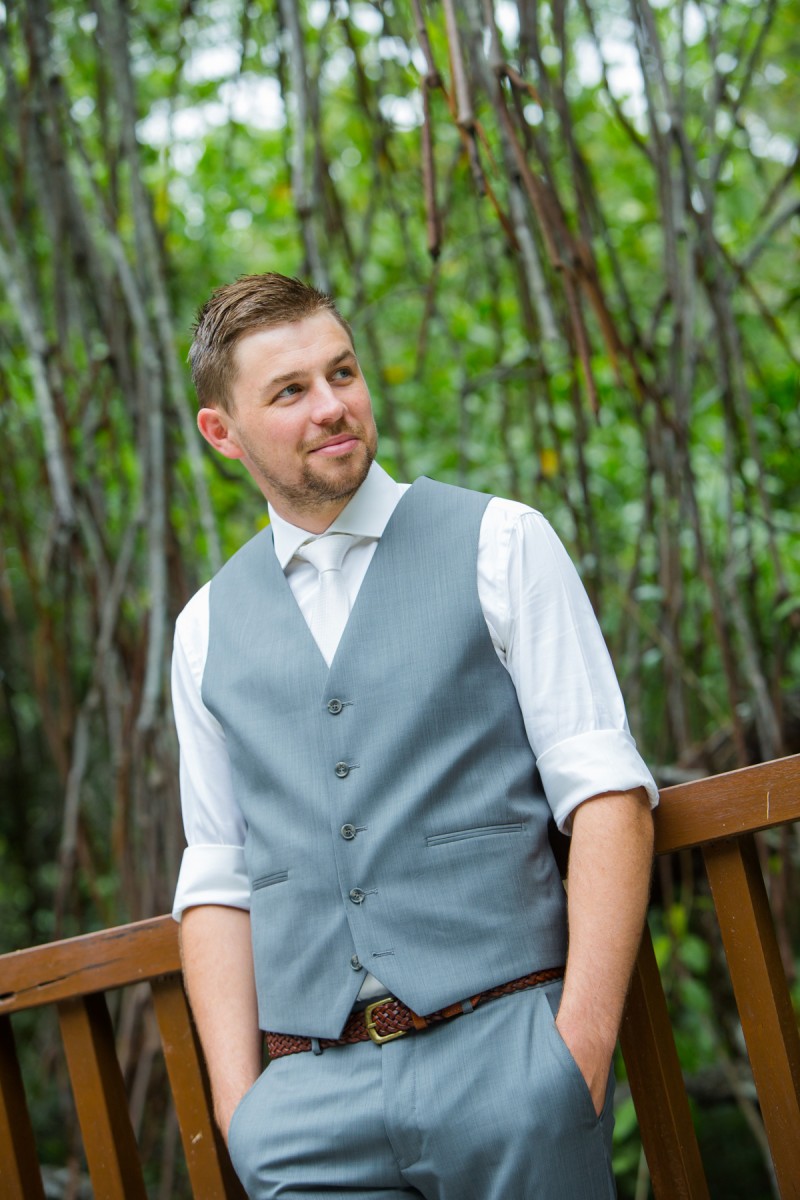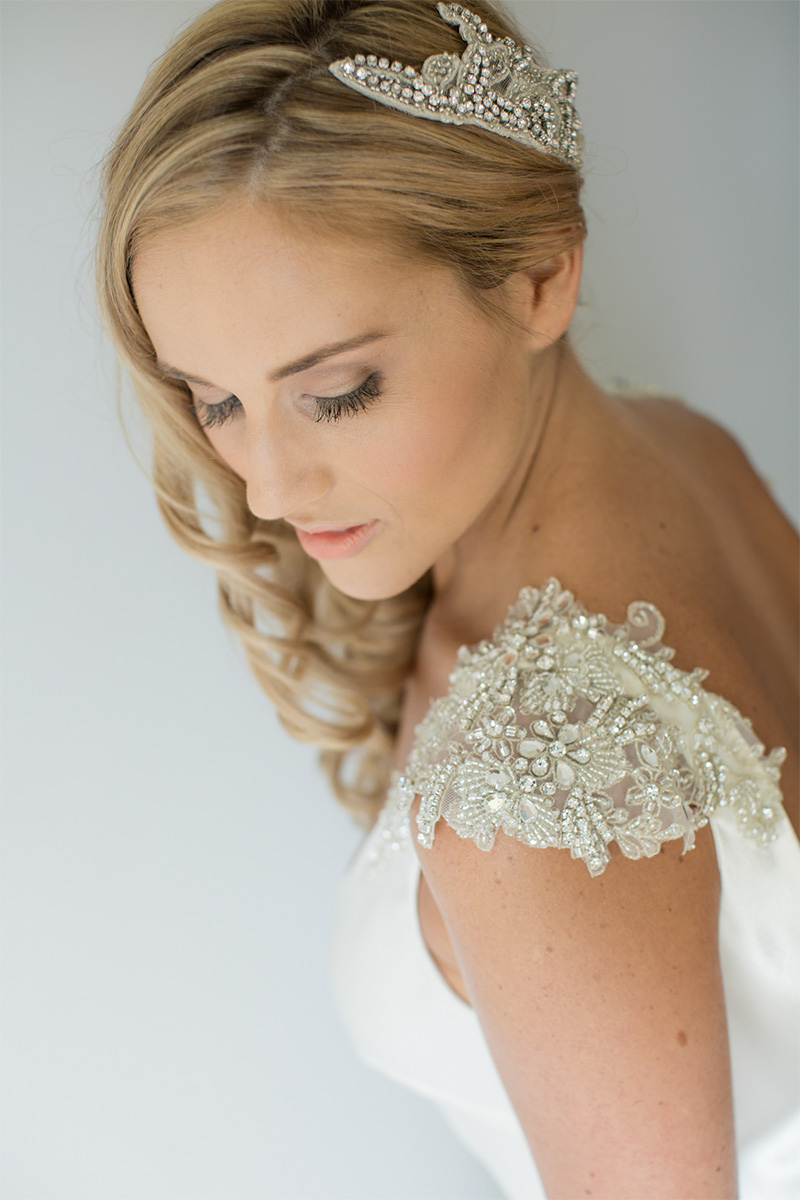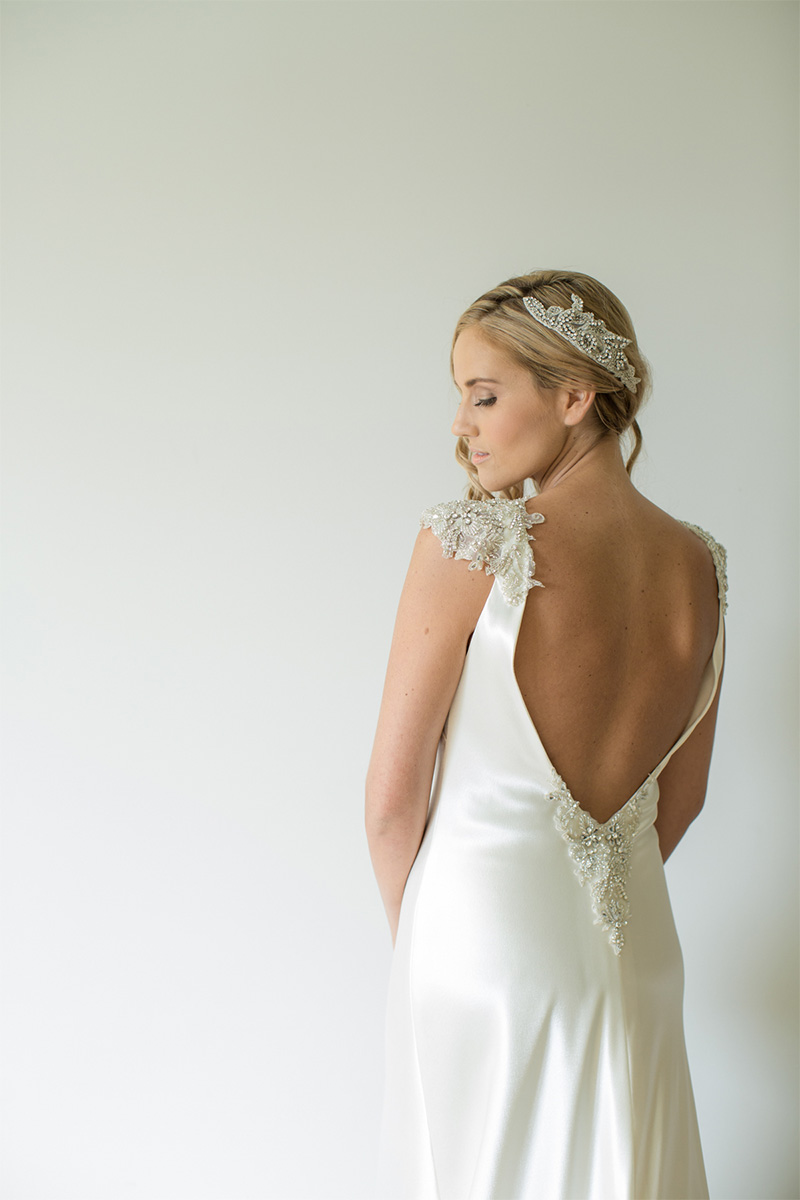 When it came to accessories, Kirsty kept it simple. "I only wore my wedding ring and a headpiece, as my dress was quite busy with jewels in the shoulders and lower back."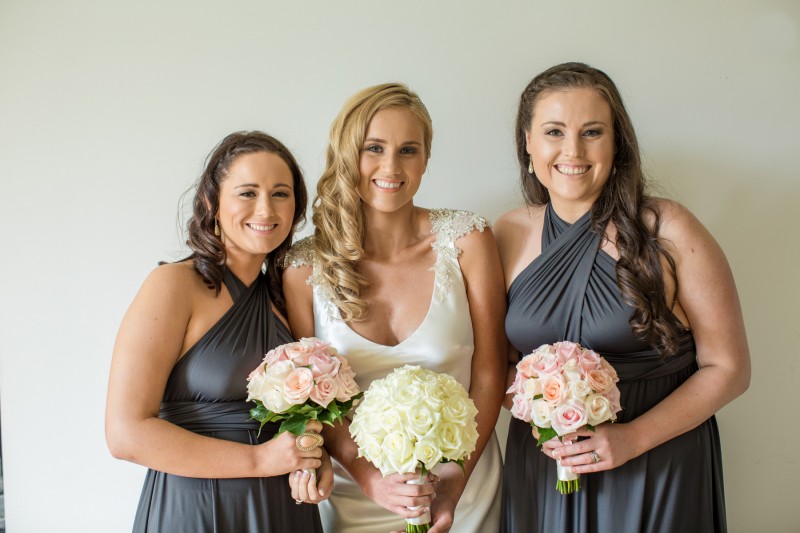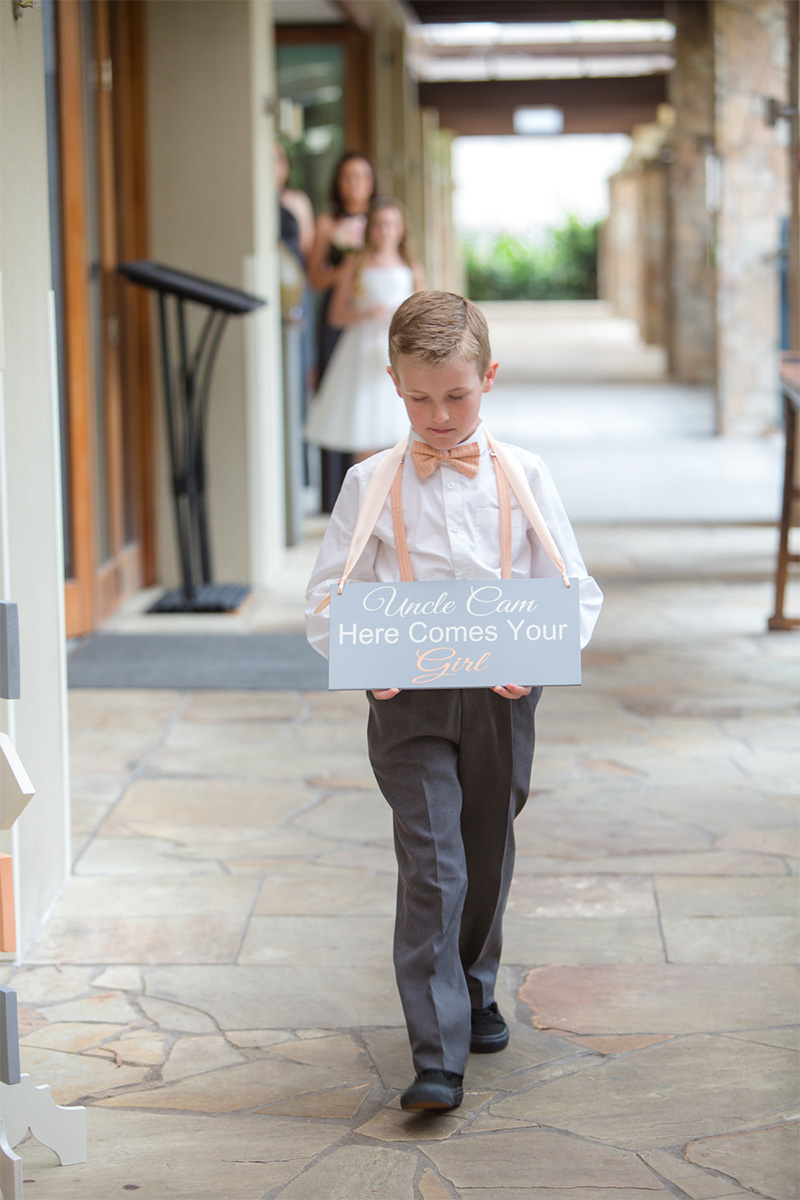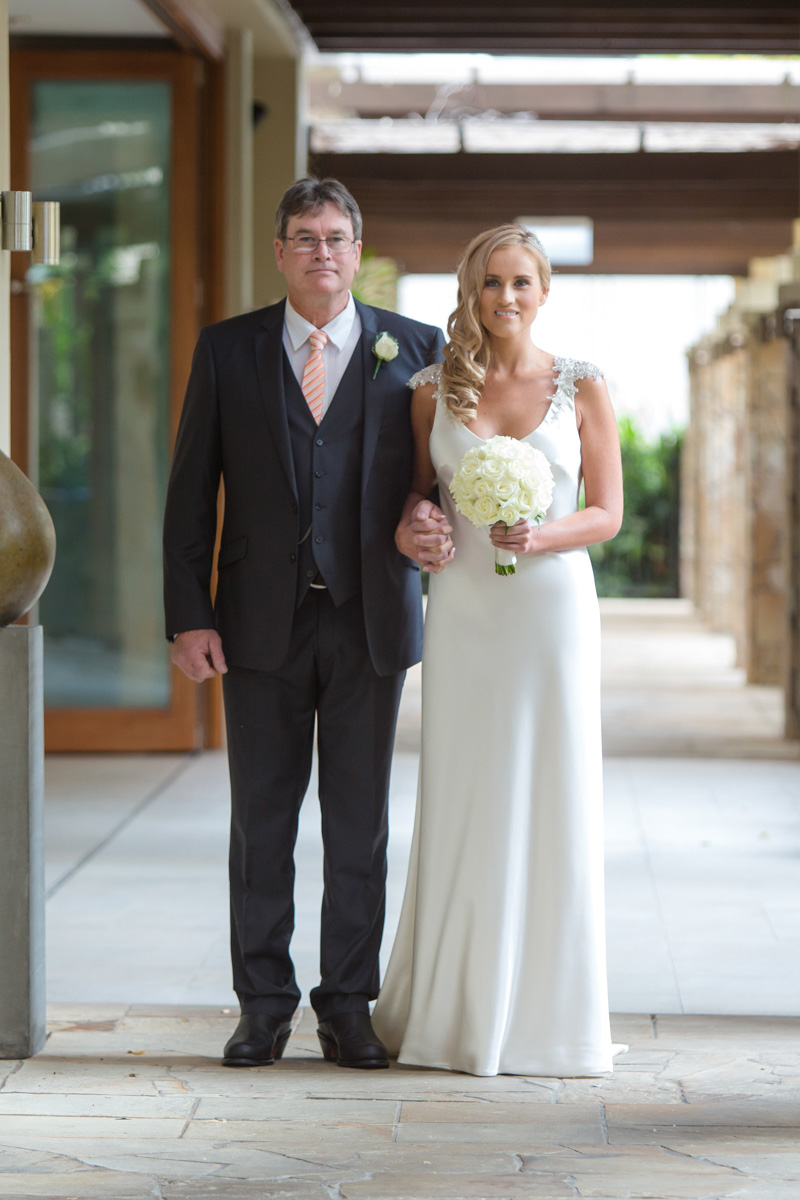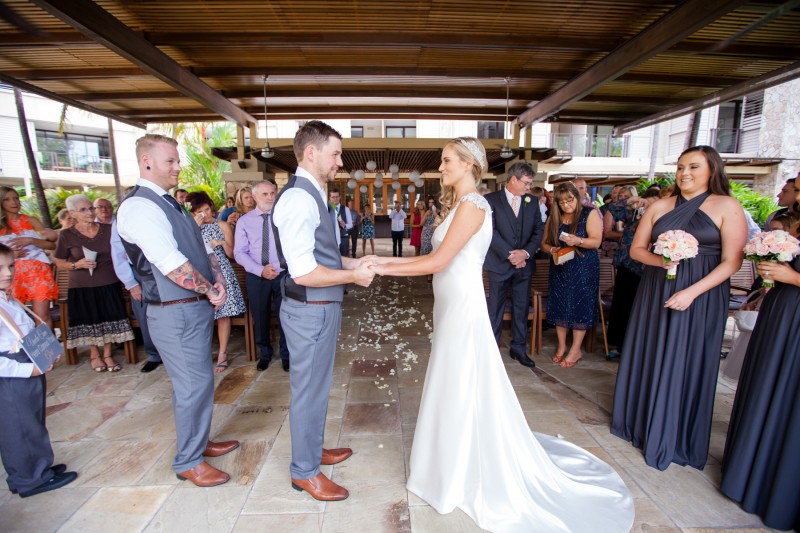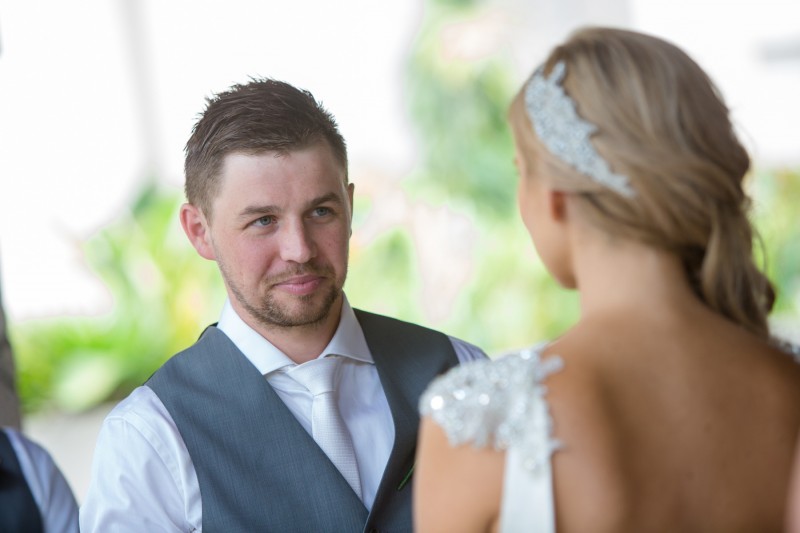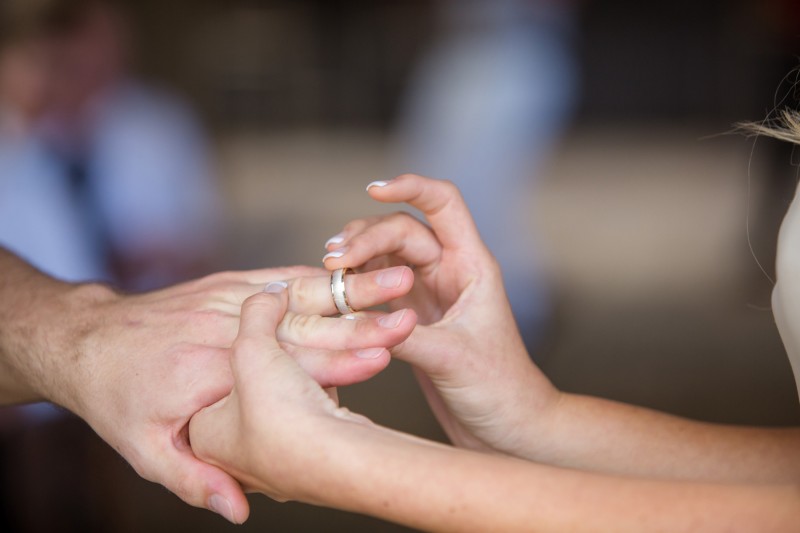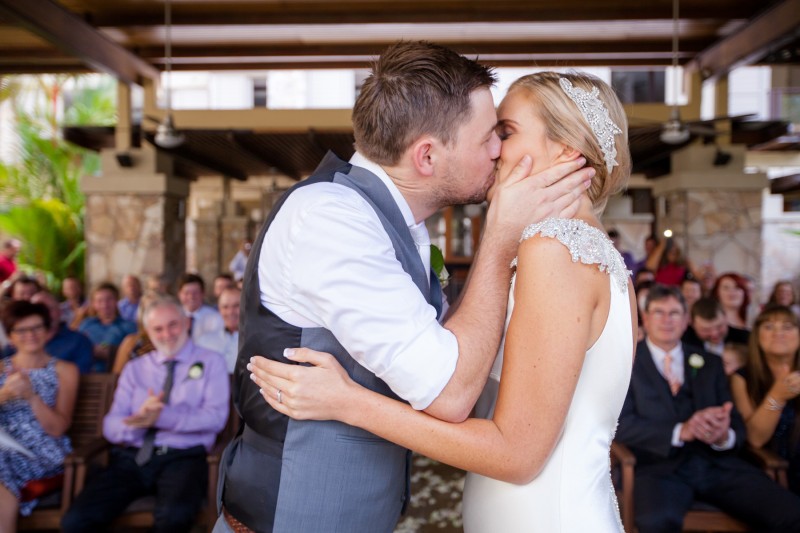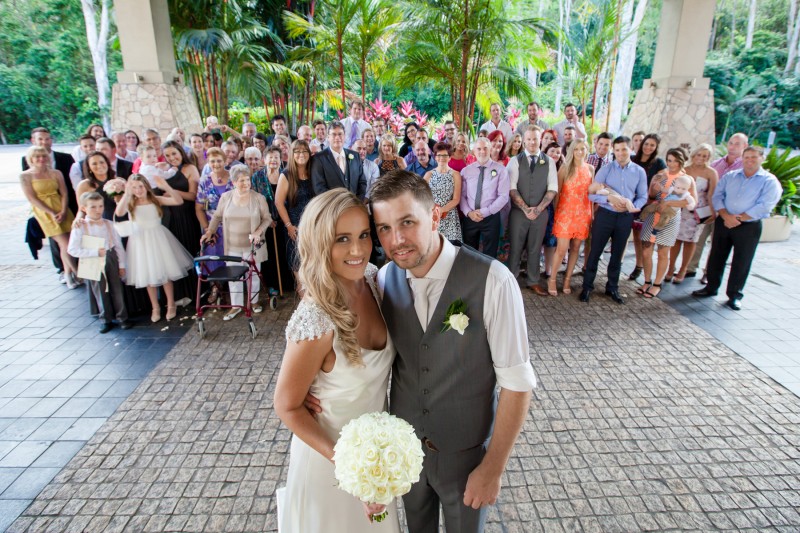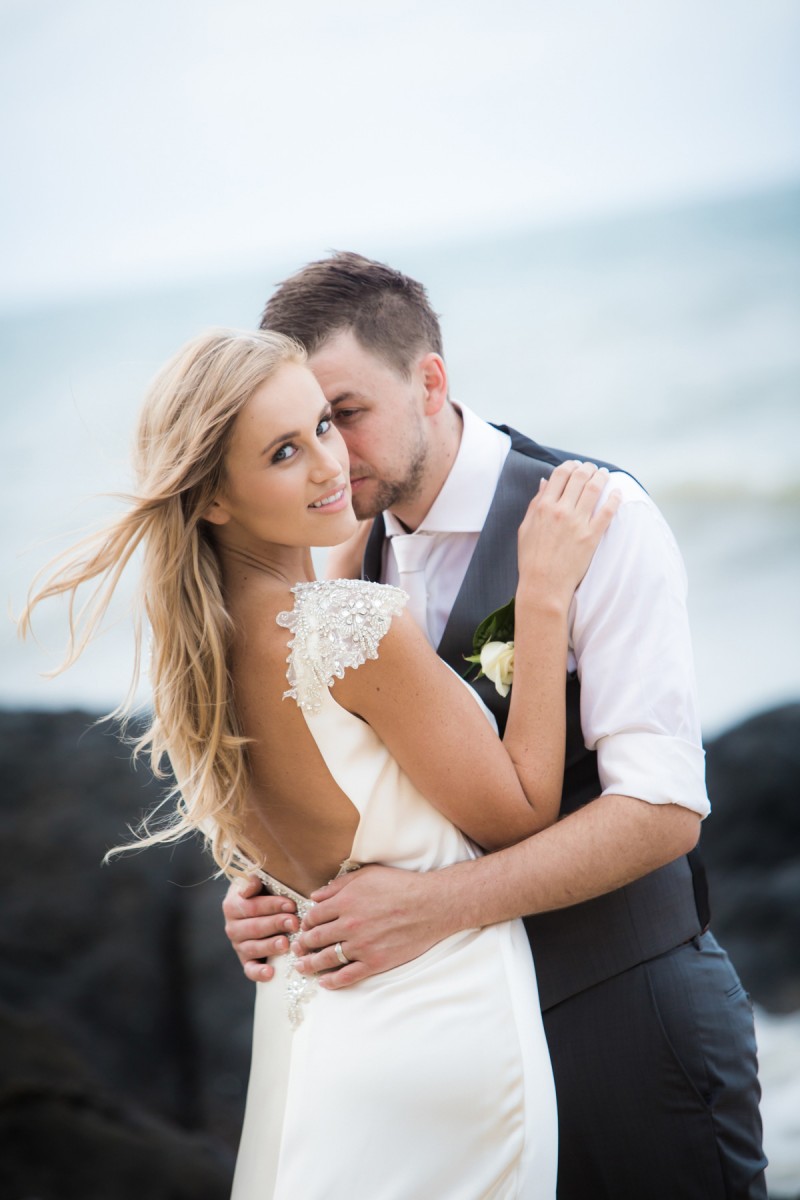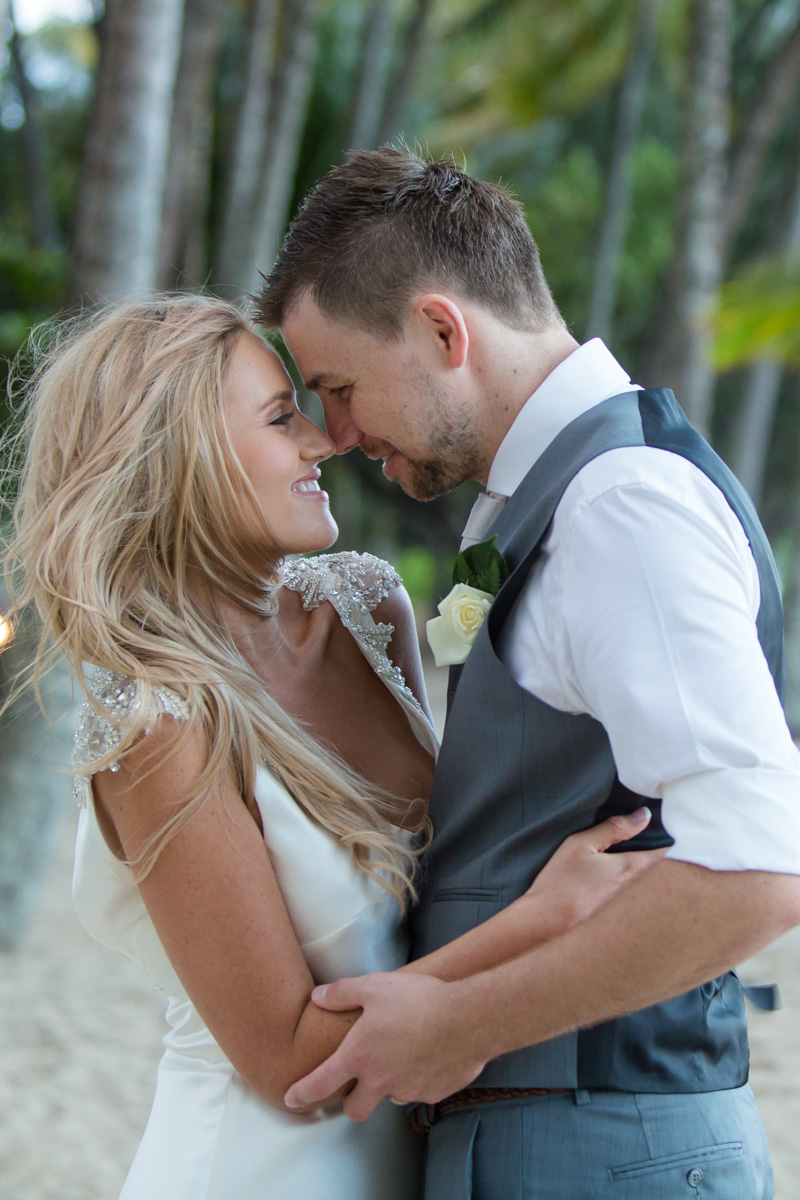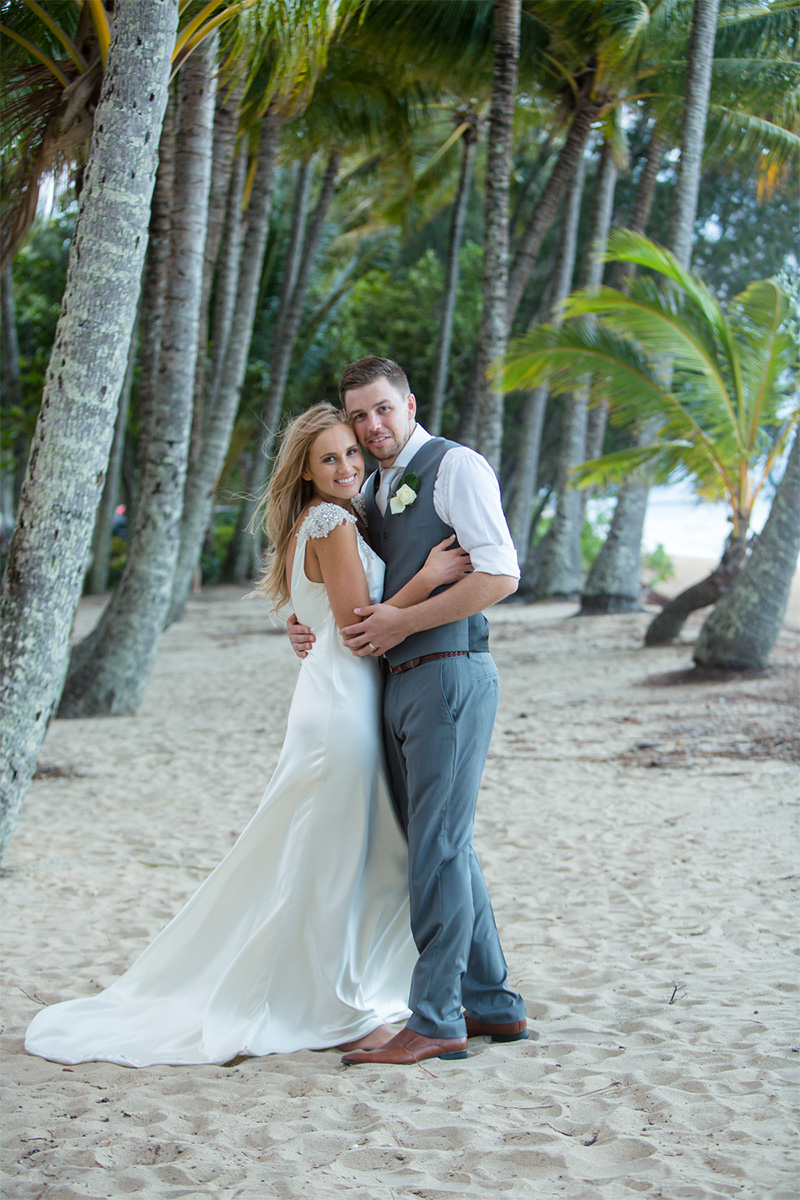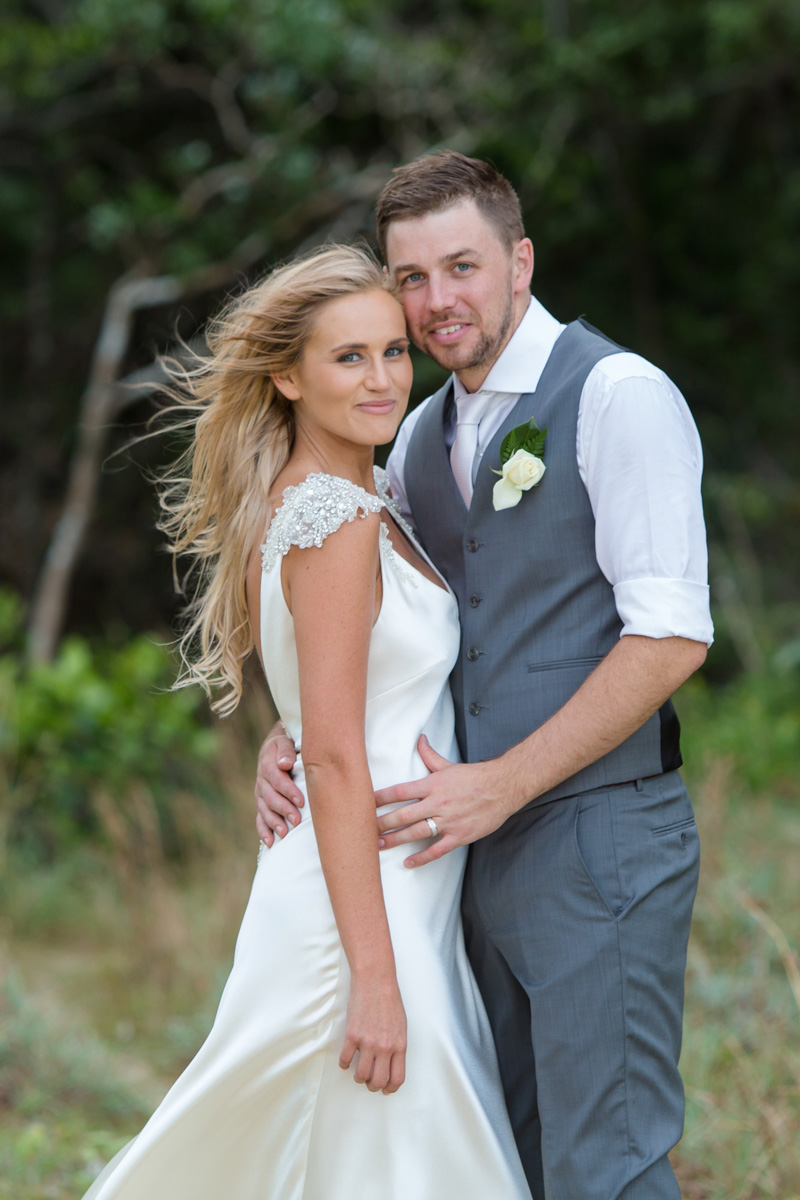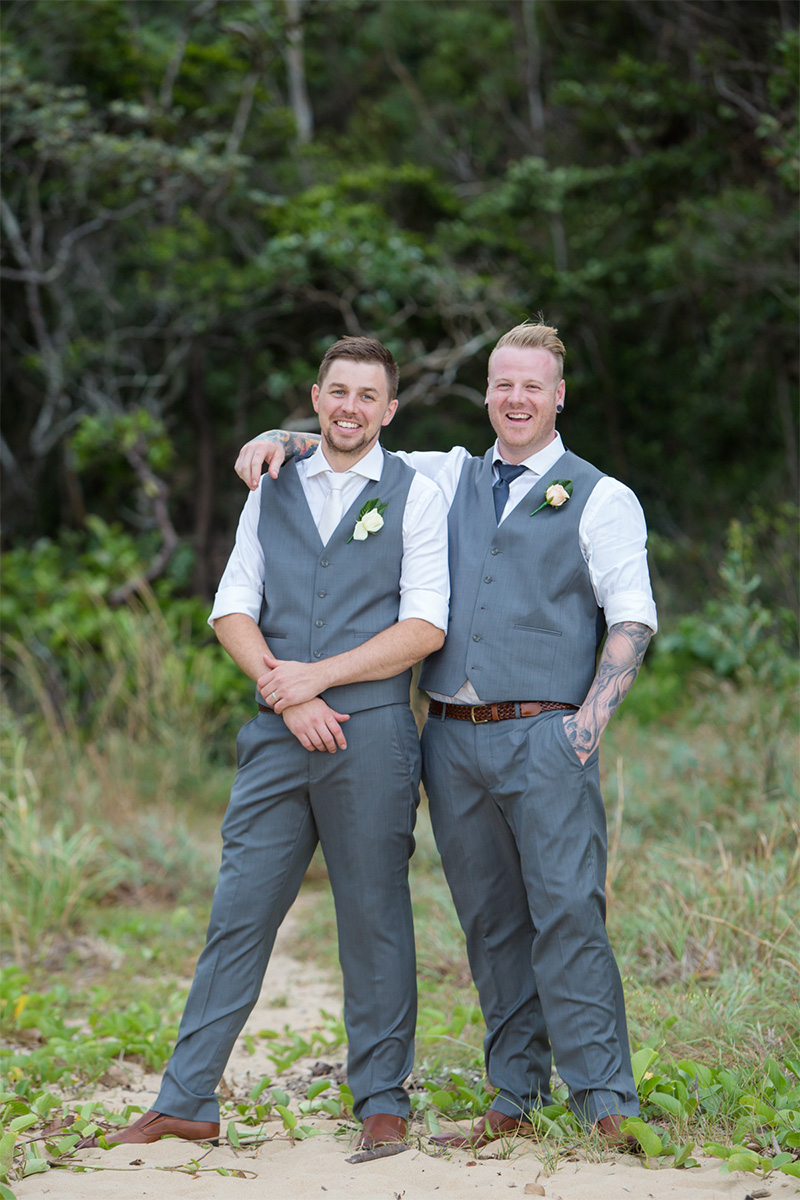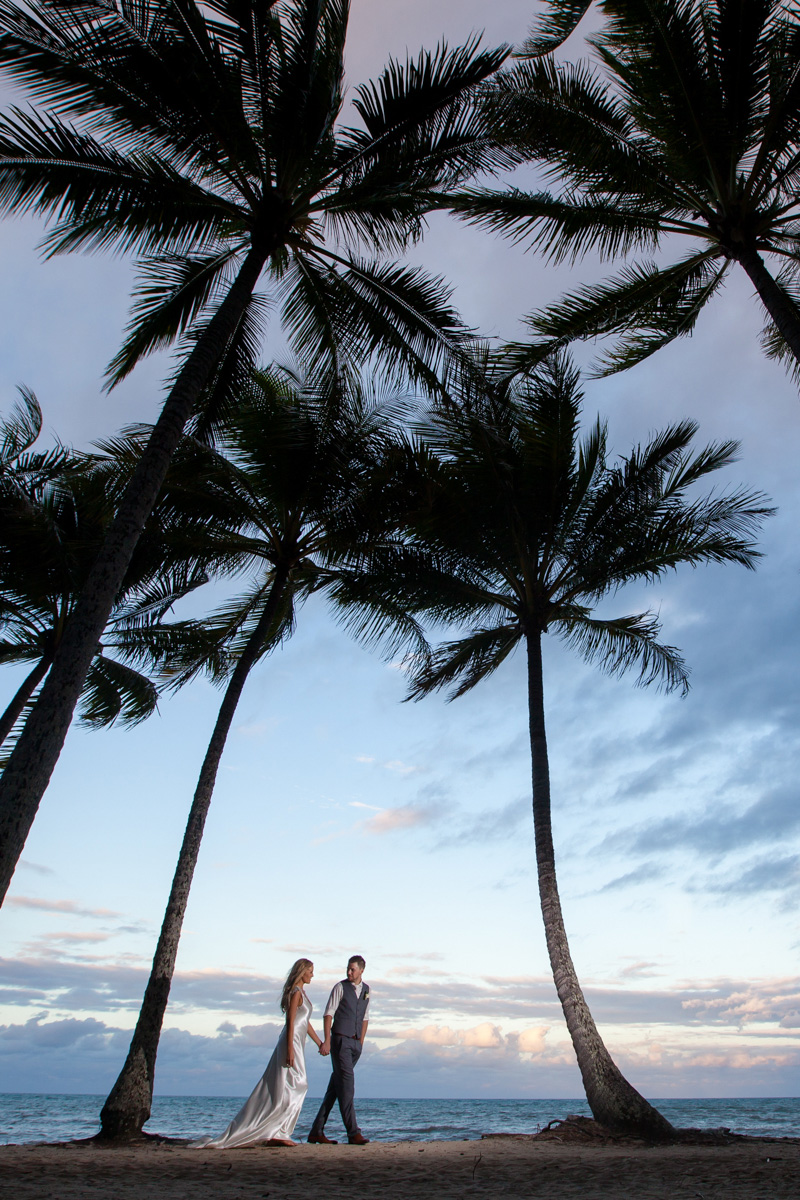 Blue Sky Photography captured some stunning images of the day. "Benn had a remarkable way of making everyone feel so comfortable and at ease with his sense of humour, direction and wit," Kirsty says.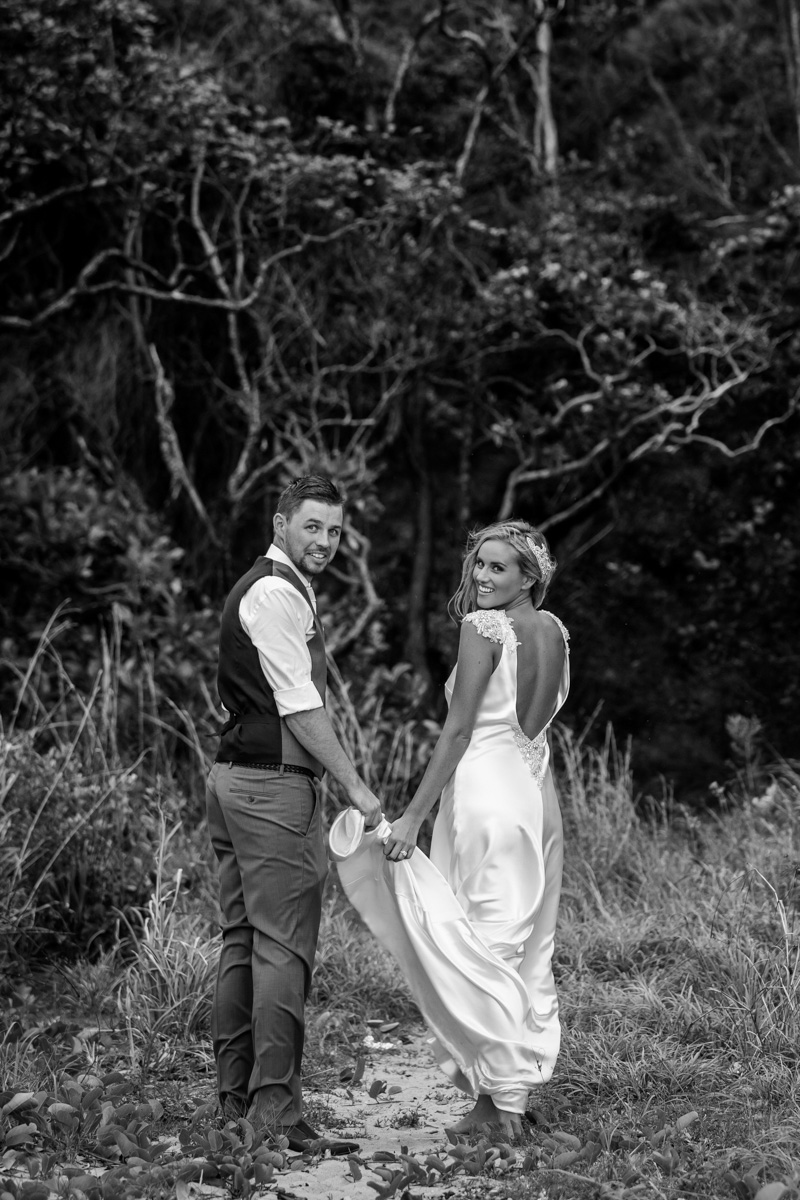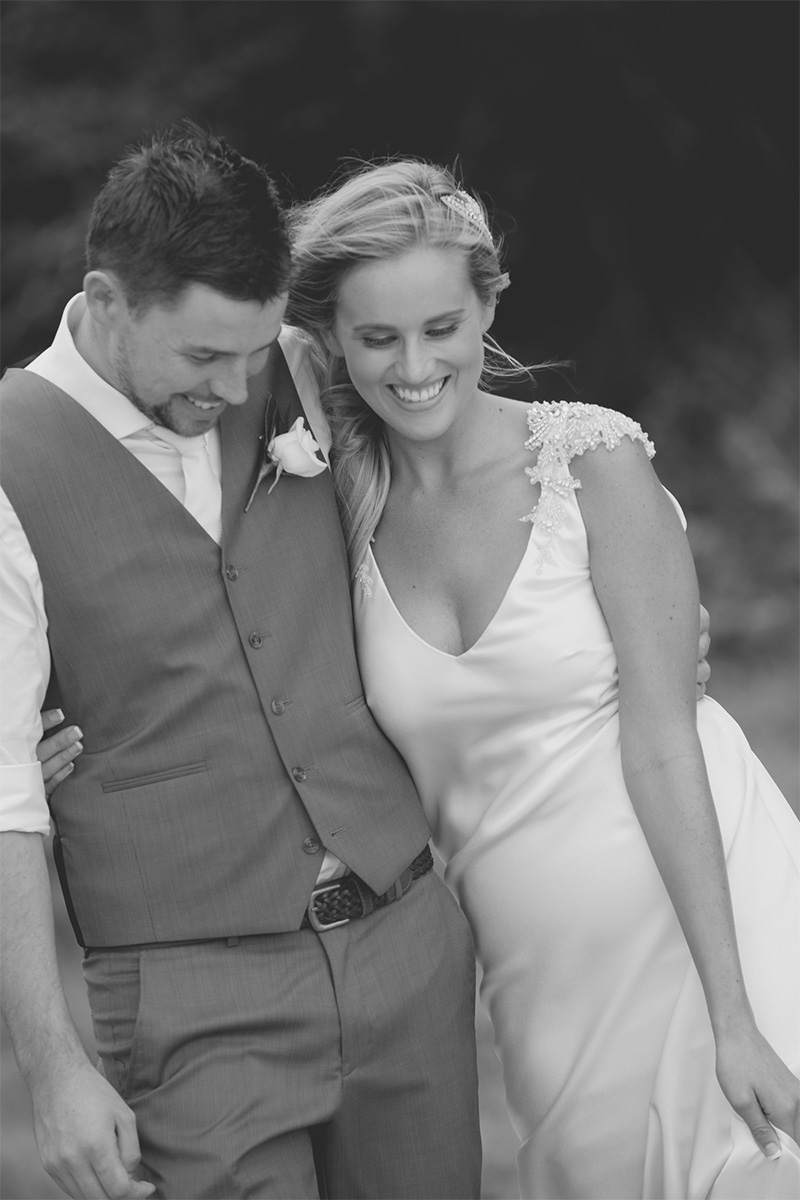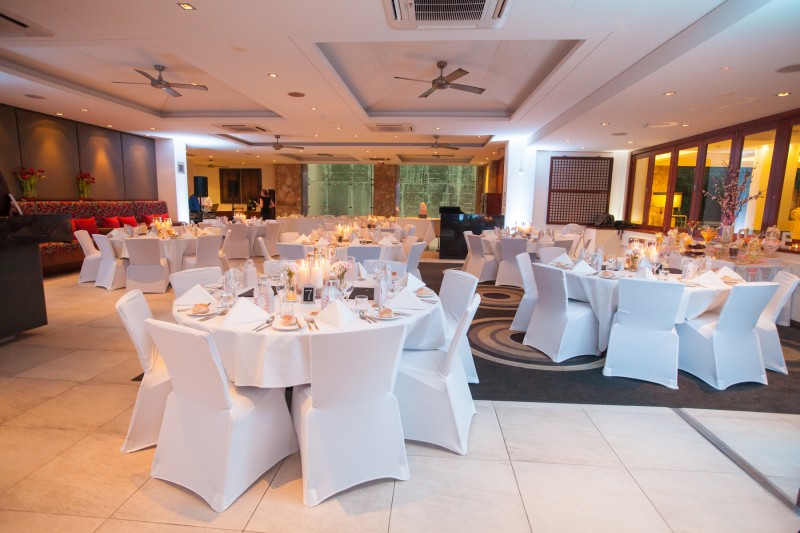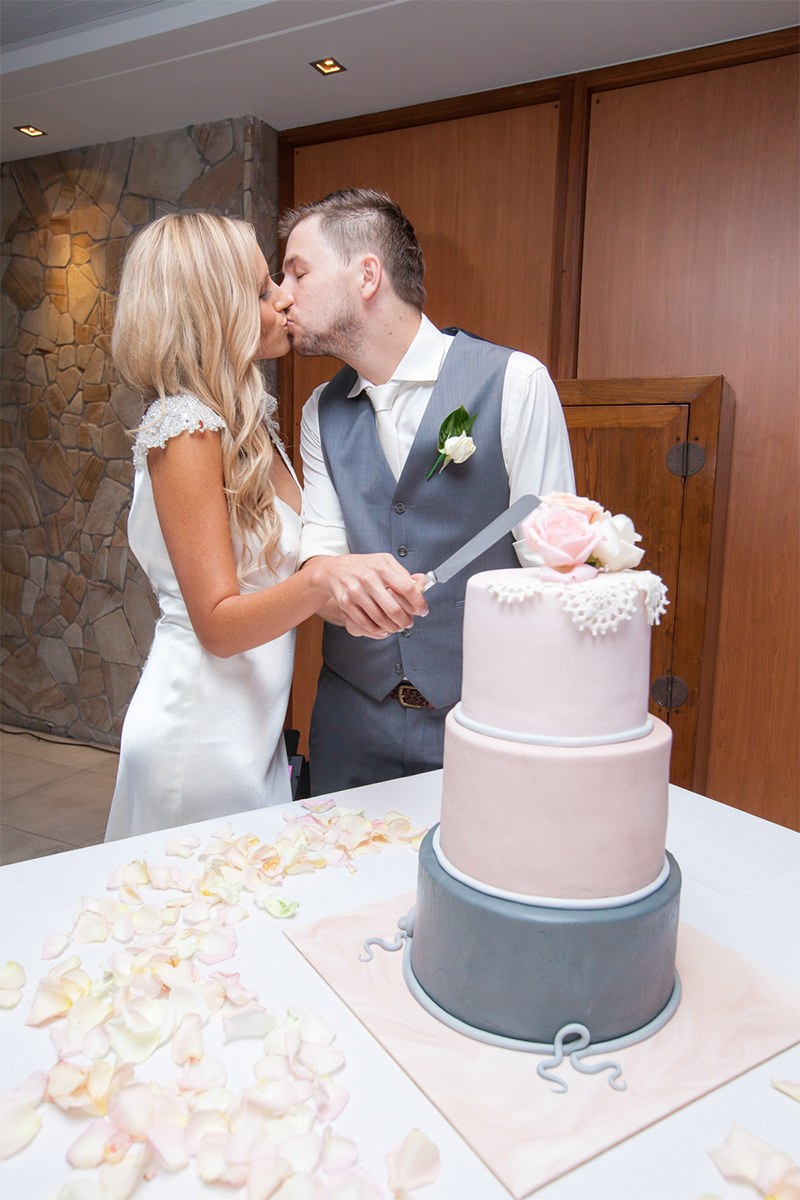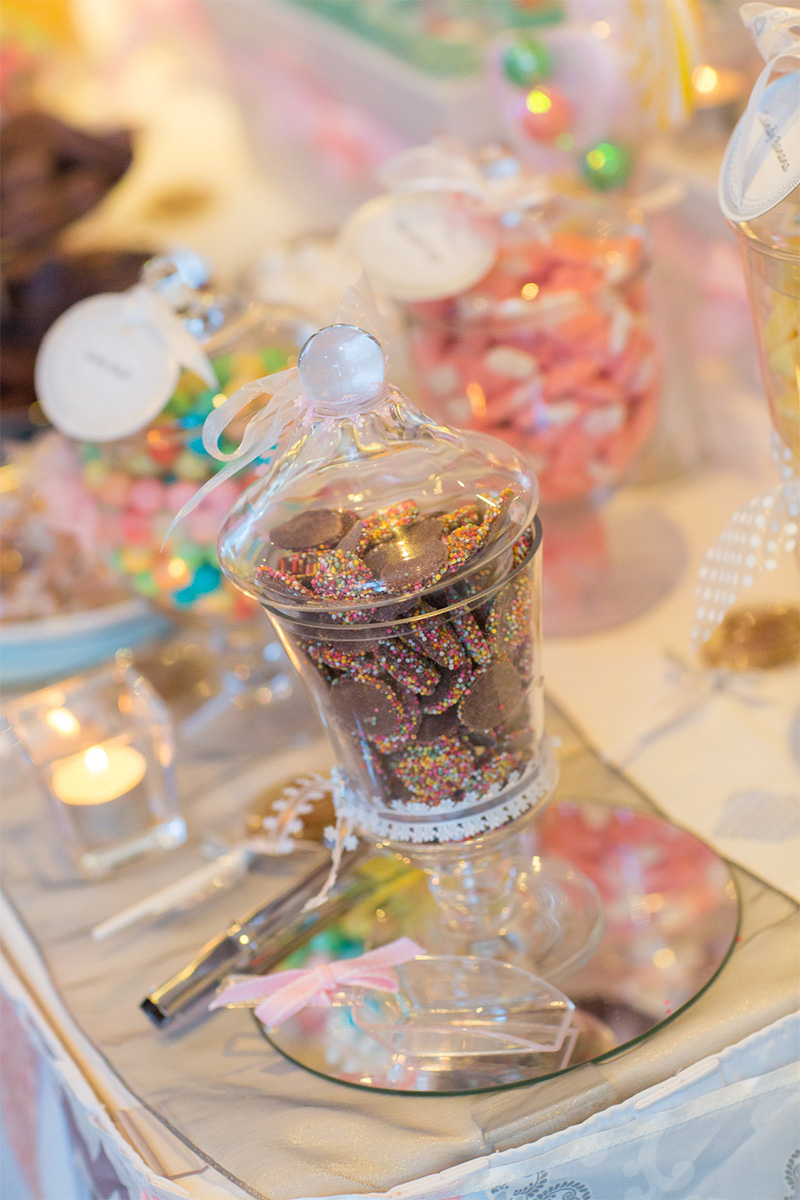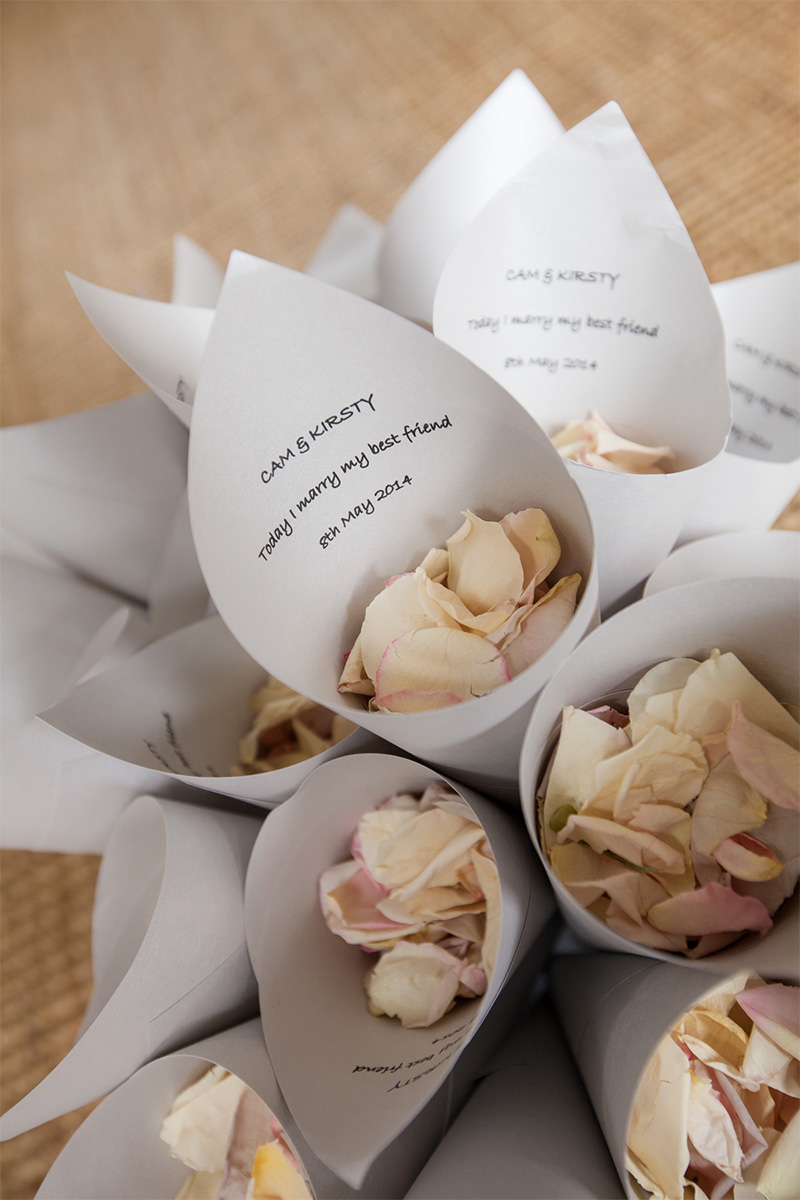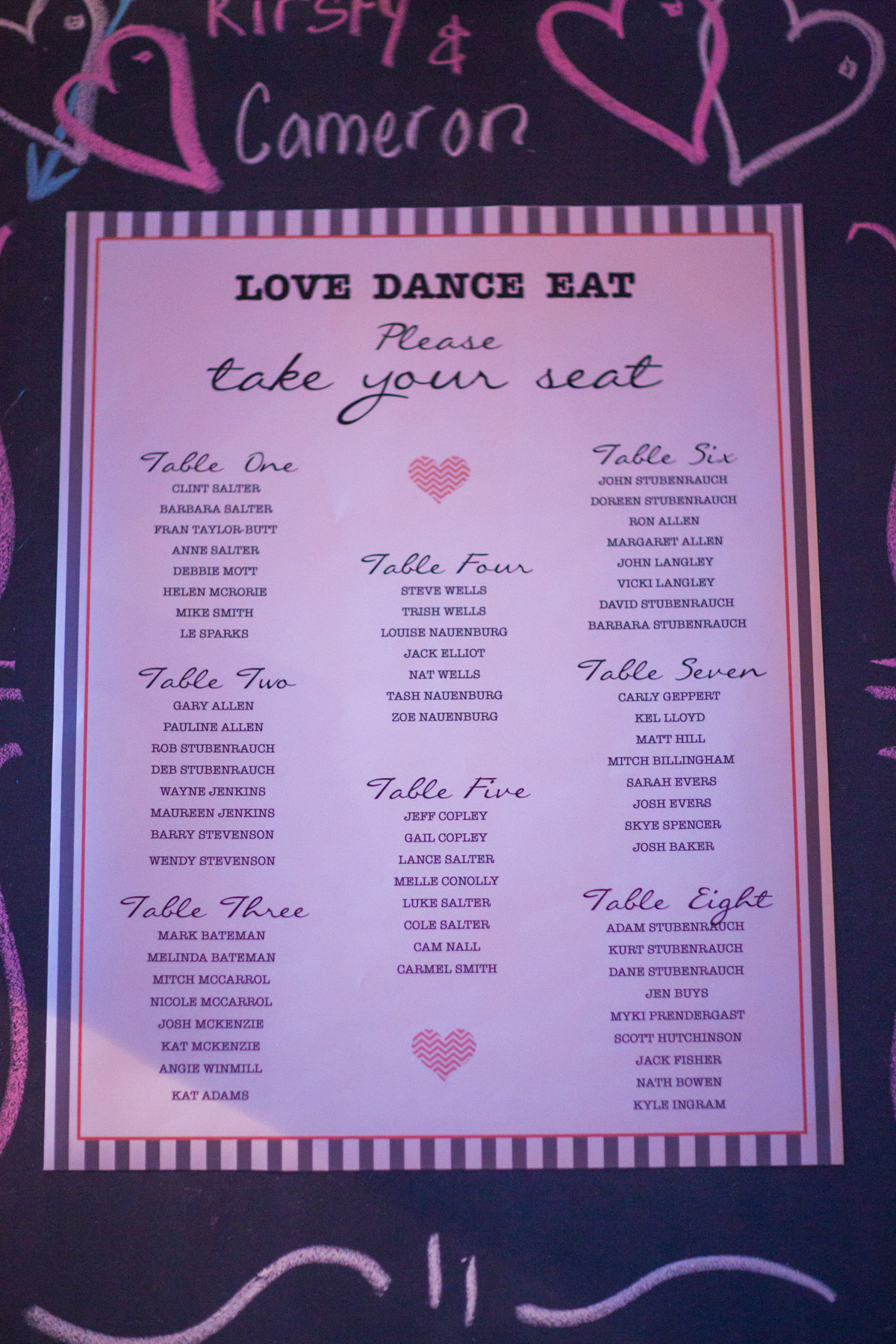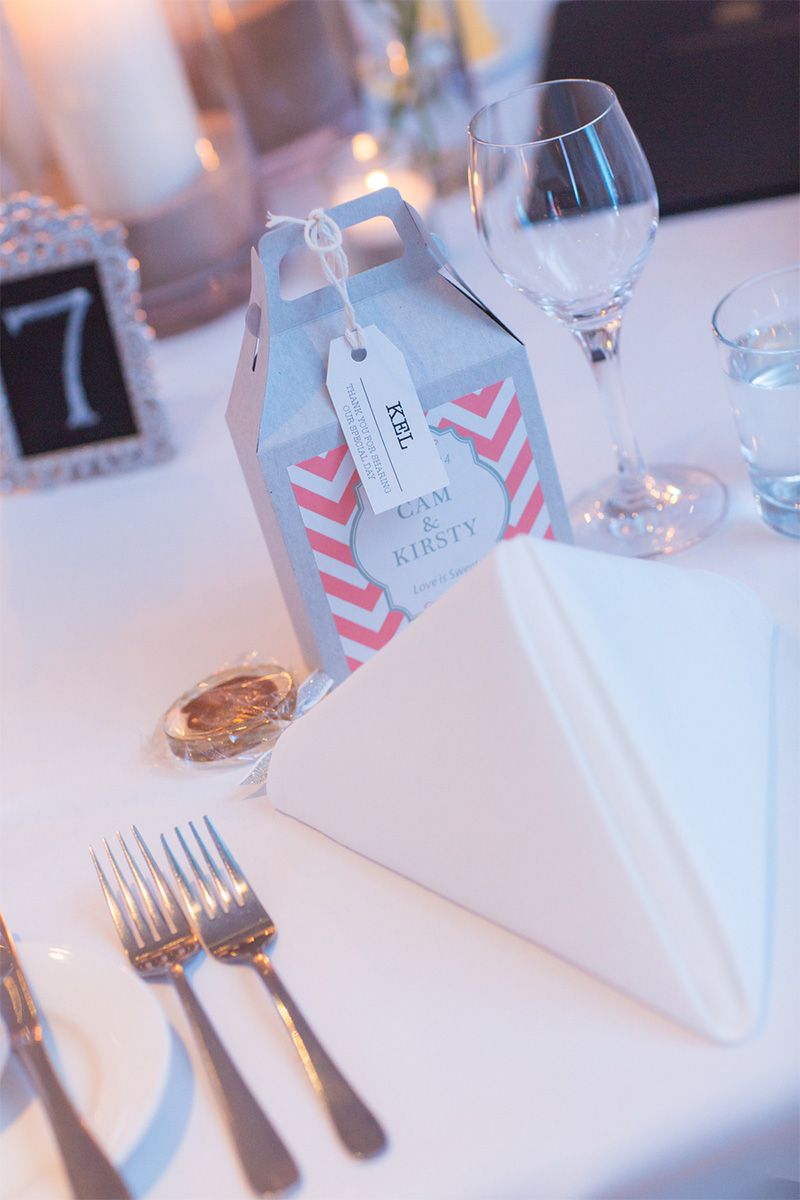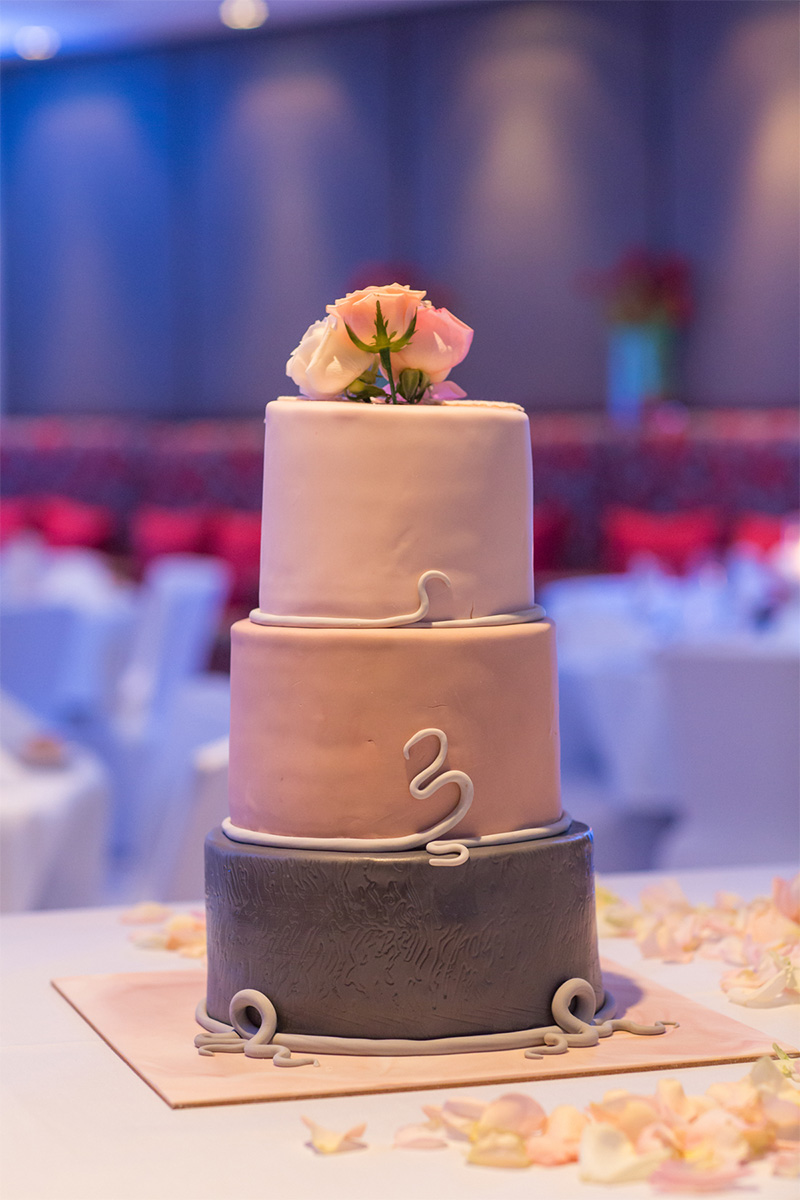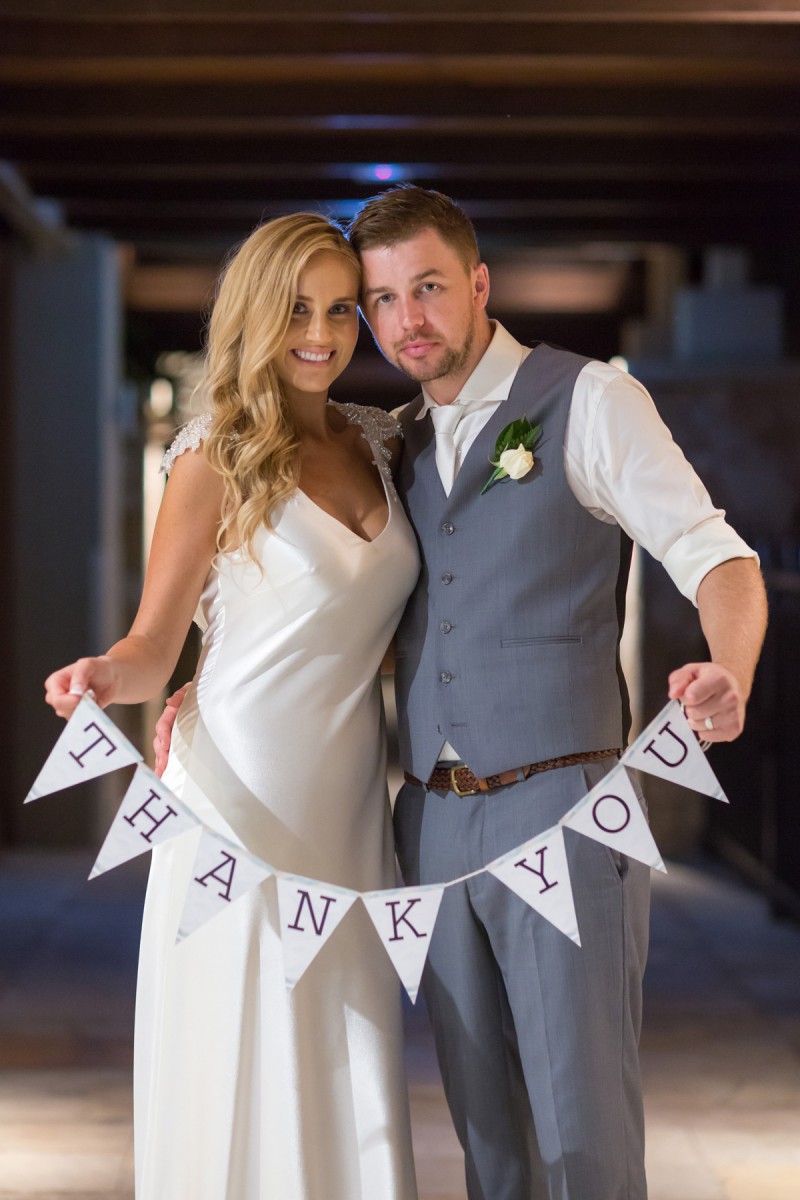 Photos courtesy of Blue Sky Photography.
Featured Suppliers:
Bomboniere: DIY / Brides Accessories: Epica Jewelleres; Carmen Butler Millinery / Brides Gown: Maggie Sottero / Brides Shoes: Sidney boutique / Bridesmaid Shoes: Zu Shoes / Bridesmaids Accessories: Samantha Wills; Lovisa / Bridesmaids Dresses: Etsy / Cake: Cairns Wedding Cakes / Celebrant: Barbie Anderson / Ceremony Music: Millennium Entertainment / Ceremony Venue: Sea Temple Resort / Entertainment: Tash & Zoe Nauenberg / Flowergirl Dress: Canberra boutique / Flowers: I Do Flowers Cairns / Grooms Attire: Peter Jackson / Grooms Shoes: Zu Shoes / Groomsmen Attire: Peter Jackson / Groomsmen Shoes: Zu Shoes / Hair: Mitchell James Hair / Honeymoon: Coconut Grove / Invitations: Invitation Boutique / Lolly Buffet: I Do Flowers Cairns / Makeup: Natalie Rose Make Up Artist / Pageboy Attire: Canberra boutique / Photobooth: Weddings Parties Anything NQ / Photographer: Blue Sky Photography / Reception Venue: Temple of Taste Restaurant / Rings: Epica Jewellers / Venue: Pullman Sea Temple Resort Palm Cove / Venue Decor: I Do FLowers; Millennium Entertainment; Sea Temple Resort / Videographer: Matt Hill Photography / Wedding Night Accommodation: Pullman Sea Temple Resort Palm Cove / Wedding Planner: Natalie Allen