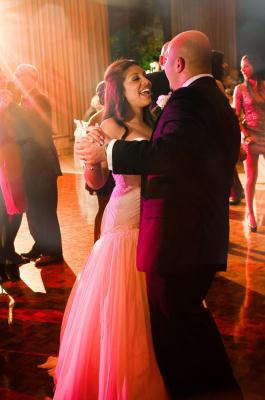 Comments
How We Met:
Mina and I were introduced through mutual friends at a Melbourne club. He caught my eye. He was mysterious and very attractive. We quickly became great friends, and in fact, best friends. Before long, Mina became my pillar of strength. It wasn't until a year later that we officially started dating. That was five years ago but it seems like a lifetime ago.
The Proposal:
The proposal was a complete shock! For our fourth anniversary, Mina organized a day out together. He asked me what I had wanted to do, but all I said was "keep it simple, and not too expensive!" He then asked whether I wanted to know his plans or whether he should surprise me. "Surprise me", I shrieked! What female doesn't like a good surprise these days! Every day in the week leading up to our day out, Mina text me a clue to what he was planning. After a week of strange texts, my conclusion was horse riding. The day started with Mina appearing at the door clutching red roses in one hand and a blindfold in the other. He led me to the car and I sat there in total anticipation. An hour later, the car stopped. Finally the blindfold came off and I was thrilled to see we were at Rochford Winery and about to step into a Hot Air Balloon. I still had no idea he was planning to propose. Our balloon flight was very romantic. Ten minutes later I noticed Mina getting down on one knee. And that was when he proposed. It was unexpected, exciting, exhilarating and a day I will never forget.
Wedding Dress:
I always knew the design of my wedding dress would be unique. I still went to all the bridal shops around Melbourne. In the end, I knew what I wanted and the only way to get it was to find the perfect dressmaker. Robyn, the dressmaker, listened to me. I was confident after the first meeting that she knew what I was looking for. Forty metres of silk chiffon and several fittings later, the dress was finished. I was delighted with the result. The dress felt light, comfortable and most importantly I could dance in it and really celebrate my wedding day with Mina and our family and friends.
Accessories:
As my dress had a quite a bit of detail, I wanted to keep my accessories nice and simple. On the day I wore a beautiful set of two-tier earrings, and beautiful bracelet.
Groom's Attire:
The groom kindly took my brief. I asked him and the groomsmen to wear charcoal grey. On the day, they looked smashing.
Bridesmaids
My bridesmaids wore long mushroom coloured gowns in silk chiffon and satin. They chose the style, worked with the dressmaker we selected together, and the result was that they looked beautiful.
Wedding Theme:
I chose a romantic theme that featured ivory, accented by shades of soft pinks and muted purple.
Flowers:
Affinity for Flowers made all the floral arrangements for the day - church, reception, bridal bouquet and bridal party. They were just gorgeous! I chose pink and white roses for my bridesmaids to offset the colour of the dress. My bridal bouquet was a large posy of white roses with a discreet diamante feature wrapped around the stems.
Ceremony Reception Decor
We were married at a Coptic Christian Church. The church itself is very ornate featuring rich reds and golds. The floral arrangements on the pew ends were white orchids, with organza bows. We chose Leonda by the Yarra for our reception. The venue was elegantly decorated, incorporating our colour theme of soft ivory and cream. The service provided at Leonda was just fantastic!
Transport:
A 2010 Mercedes E Class limousine from Exoticar Limo Hire drove us around on the day. It was comfortable, luxurious and extremely classy. The driver was a pure gentleman who helped me and my bridal party in and out of the car every step of the way.
Bomboniere:
Given I was marrying an Egyptian, I chose to incorporate some aspects from Mina's culture into our wedding. We selected hand made Egyptian glass perfume bottles. I had the bottles made in Egypt to my own design and had them imported into Australia.
Cake:
A beautifully elegant three-tiered white and mud chocolate cake from Splendid Servings in Brunswick. It was designed by Mina and myself to capture the theme of the wedding and invitation design. The flavours of the cake were absolutely amazing.
Entertainment:
We found our band (Andrew de Silva and Band) at a nightclub in Melbourne. They just blew us away and decided we wanted them for our wedding. They were a three piece band that had our guests rocking all night. We had such amazing reviews of how good they were, we would recommend them to anyone!
Honeymoon:
It was a dream honeymoon: Kenya including a safari, Paris, Dubai and the Maldives. Amazing memories. It was our first trip away together. It incorporated romance, adventure, visiting overseas family and friends. Of course we had plenty of time together as we started our new life together.
Special Moments:
The most memorable part of the day for us were walking out of the church as husband and wife. It was such an exhilarating feeling. It was a moment we were both looking extremely forward to. To be able to share such a special day with our beautiful family and friends. It is a moment we will never forget, and means the world to us.
Tips:
Enjoy the preparation and planning! It may seem stressful at the time, but it is also a very special time for you and your husband to be. You will both learn the important aspect of working as a team. It is also extremely fun. When the wedding is over, you will want to go back and re-live the moment. I say, enjoy every moment and take it all in while you can!