Pirate ships, top hats, bustles and kaleidoscopes. Sounds like a cool museum but it's actually the unique and impressive union of Gypsy and Kale.
The unconventional Melbourne duo had a pre-wedding steampunk party at Eastern Hill Dining Hall before their Scottish wedding in May 2014. They went to plenty of trouble to ensure it was an experience to remember.
"The room was lit with oil lamps and I had an artist friend commission a projection that spliced the original time machine movie with images of our steampunk trinkets and personal items," explains Gypsy. "All our wonderful guests participated in the theme and the room was filled with corsets, top hats, cravats, goggles, petticoats and bustles."
And it is lucky Kale is a brave man. "My twin brothers walked beside me down the aisle each holding decorative swords that they presented to the groom as a sign of protection for our marriage," says Gypsy. Phew, they were only for symbolic reasons.
At this unofficial wedding the couple didn't exchange rings but instead their hands were bound together in a white ribbon. That was followed by some toil and trouble with a goblet. "We placed the ribbon into the goblet and each poured coloured liquid over it. This erupted the goblet in bubbling smoke," describes Gypsy.
Gypsy and Kale then travelled to Scotland to legally marry in a private ceremony accompanied by two witnesses, a celebrant and – a falconer. Here are their favourite images.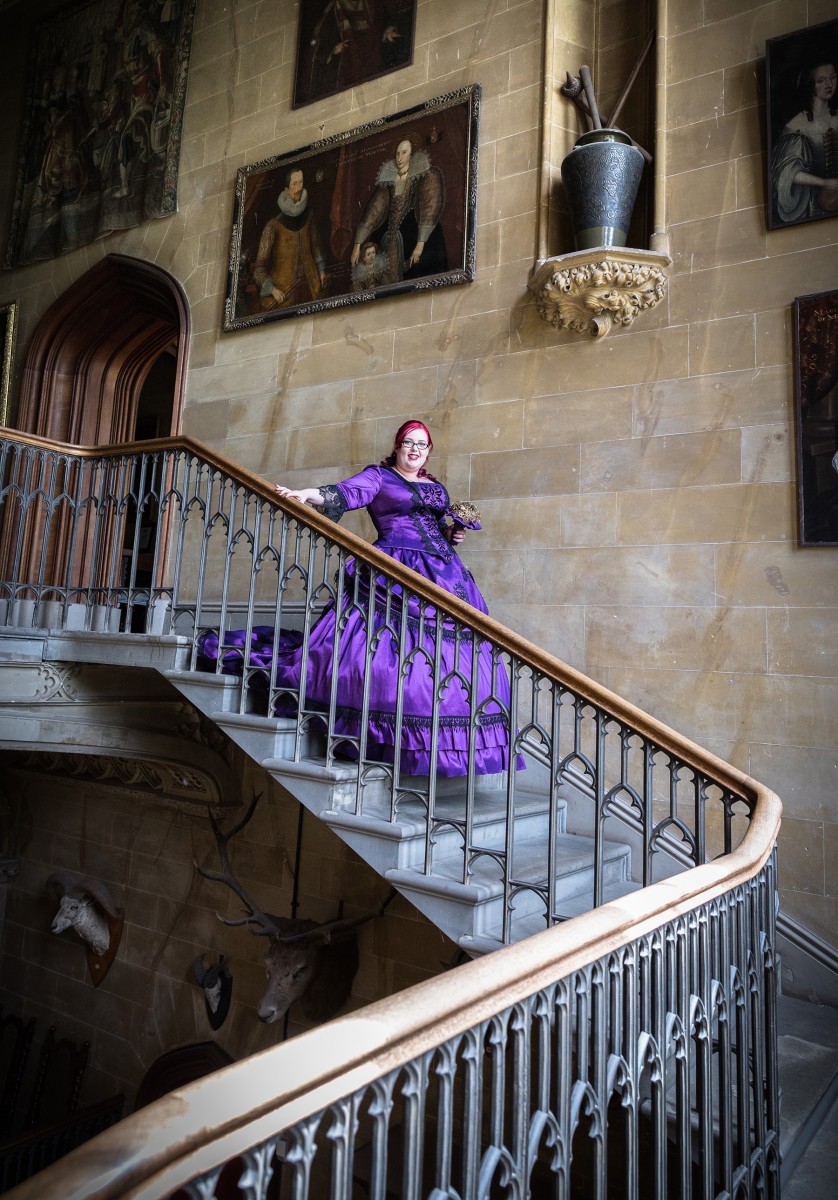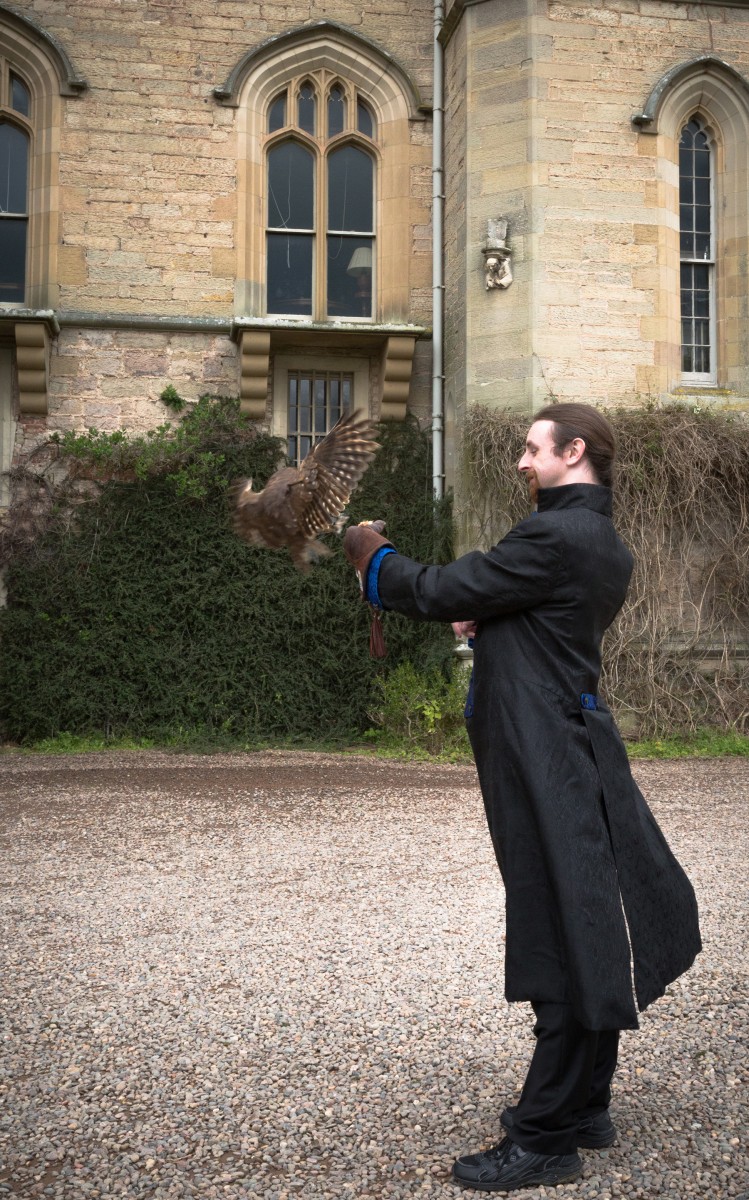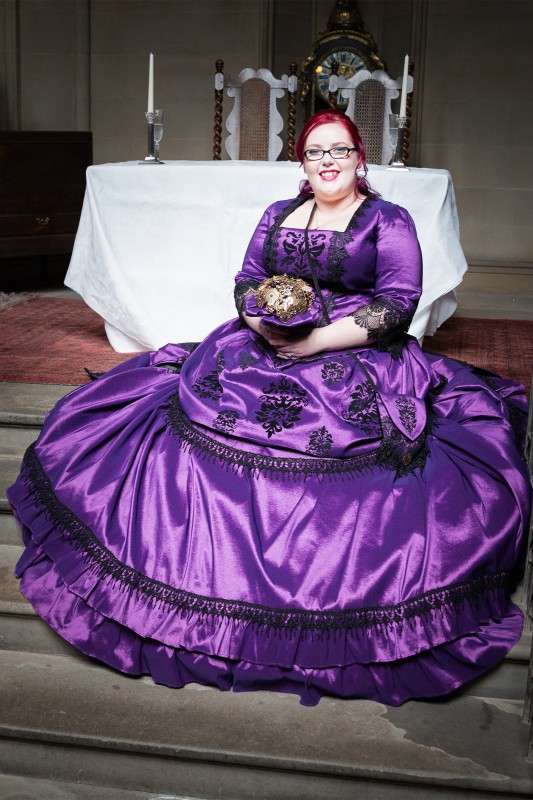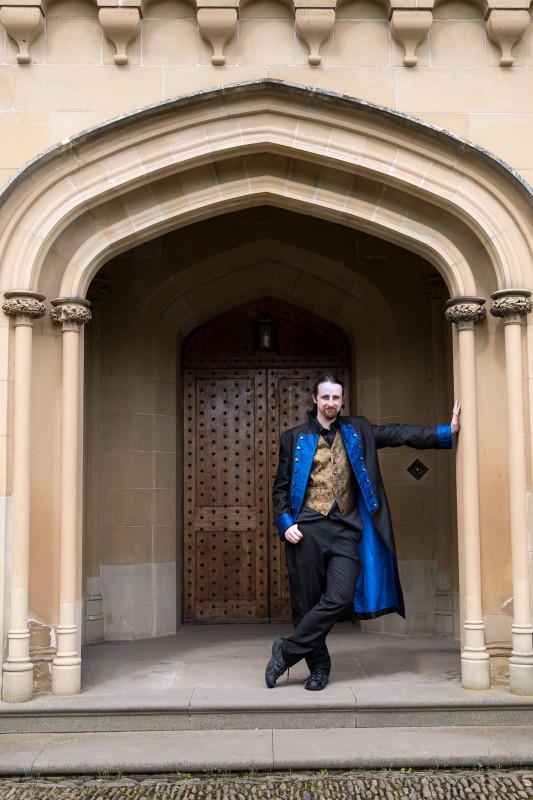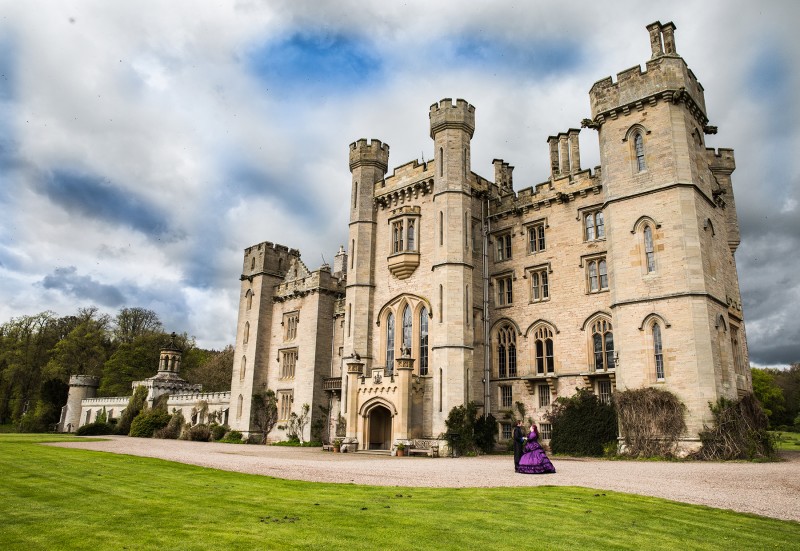 The pair were legally married at a castle on the Scottish borders. It was Gypsy's first time out of Australia.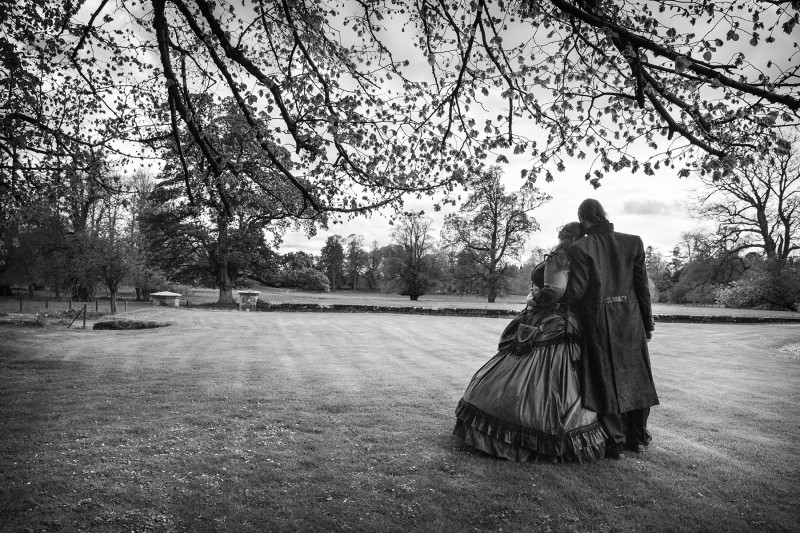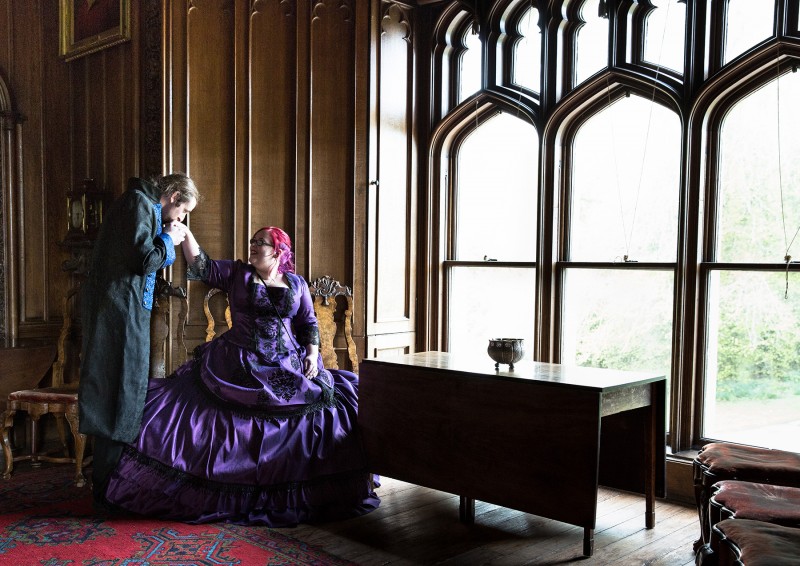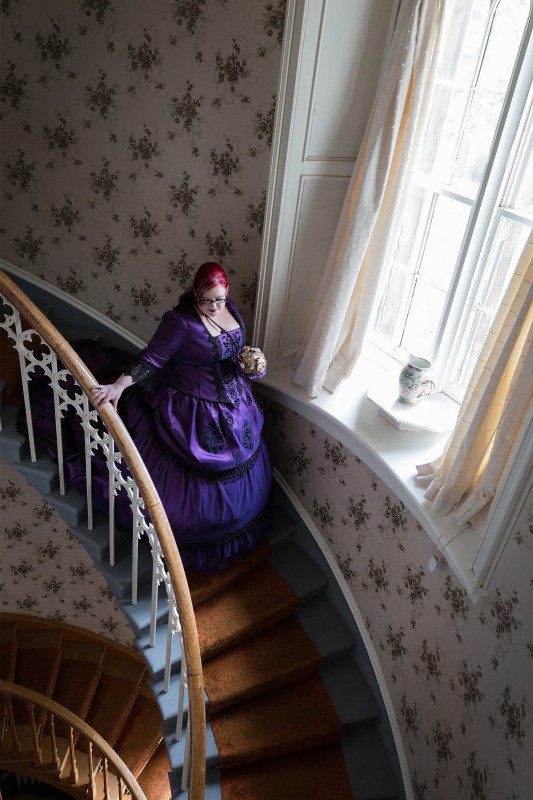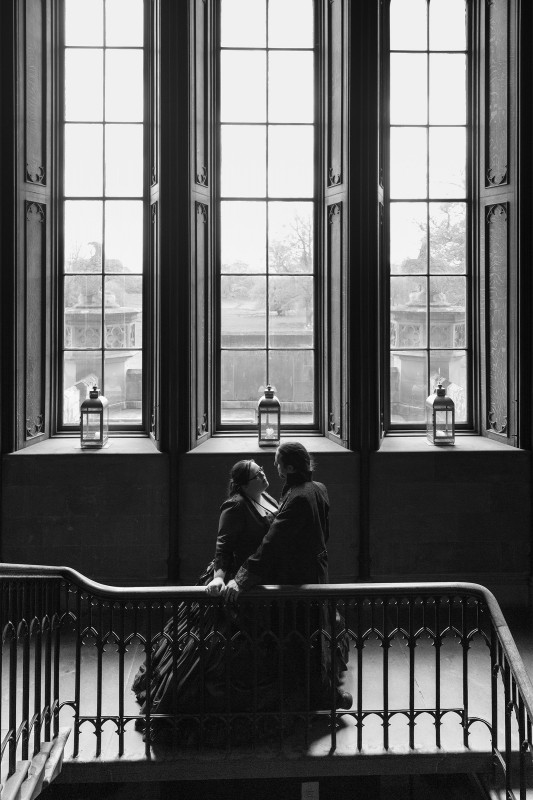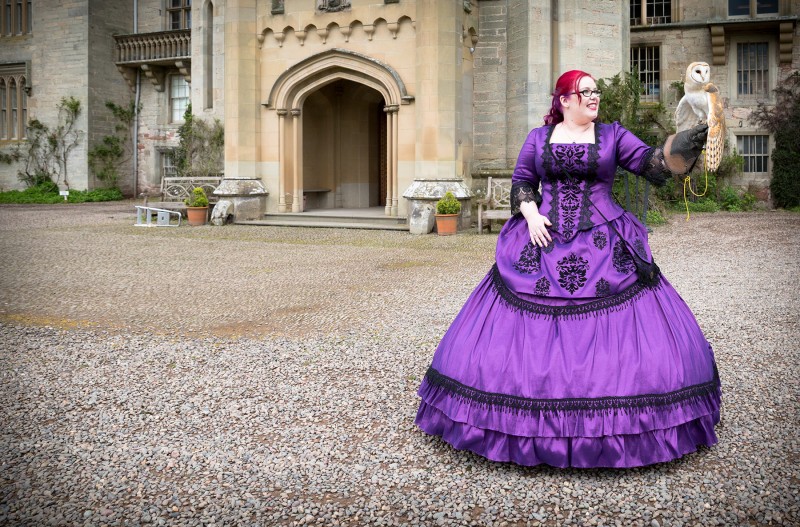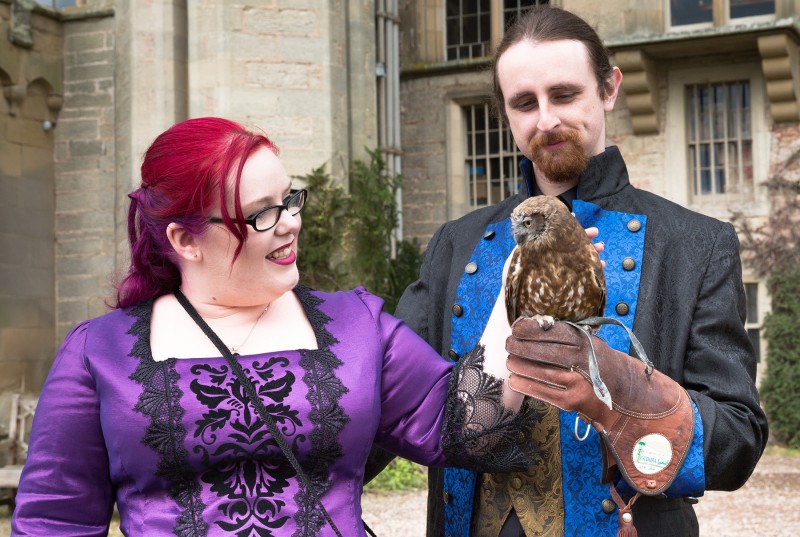 "We wrote vows just for each other and at the bottom of the grand staircase exchanged rings delivered by an owl," says Gypsy.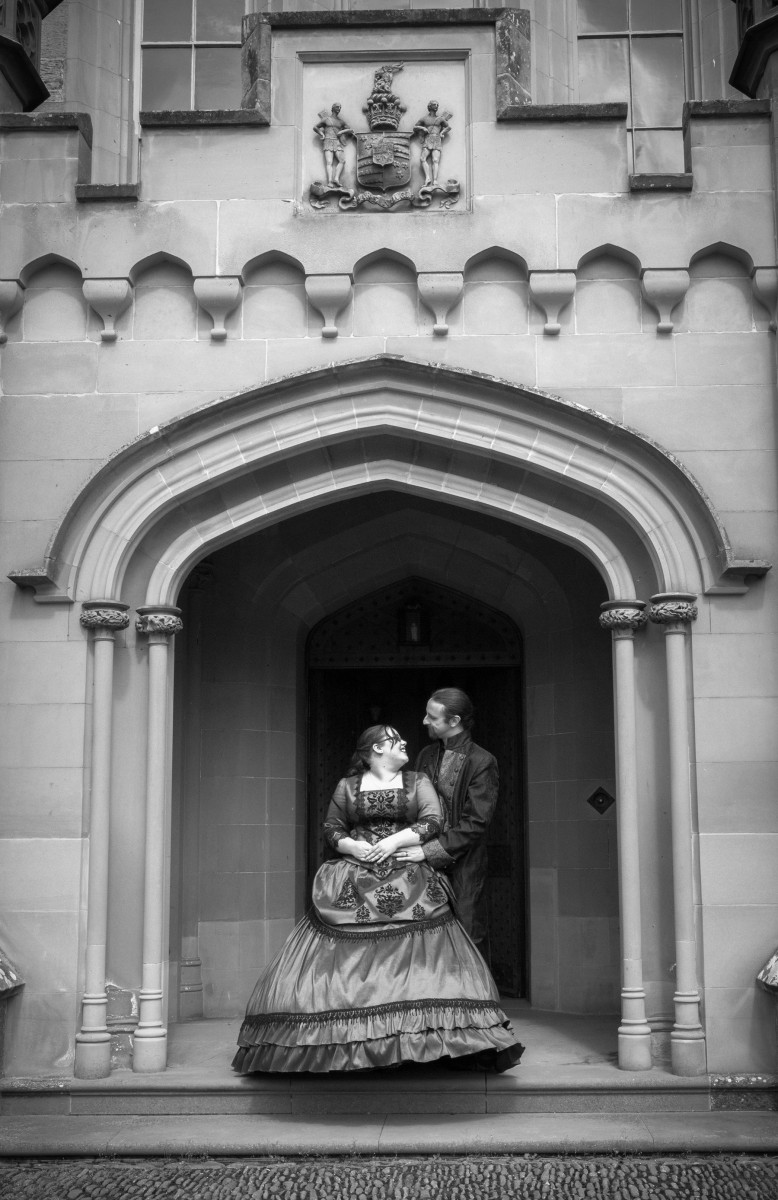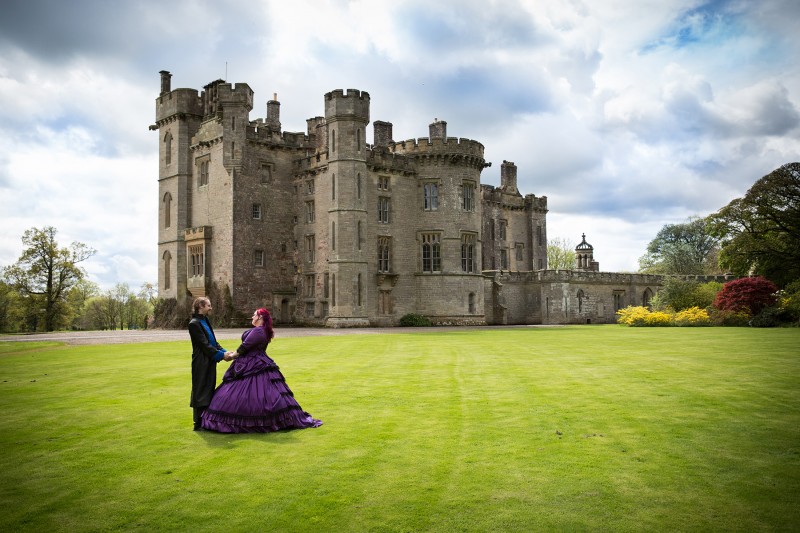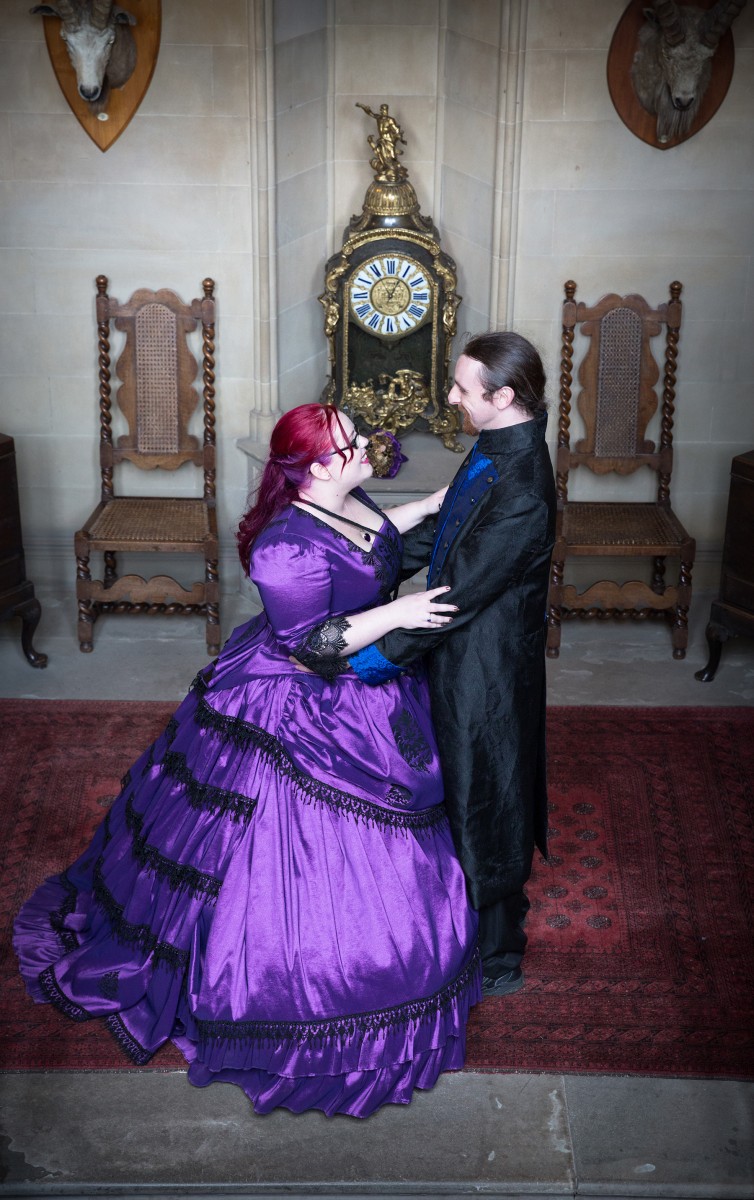 "At the end of a beautiful day we retired to the original lord's bedroom in the tower of the castle and dreamed of all the adventures to come," says Gypsy.
Photos courtesy of Jen Crook Photography.
Featured Suppliers:
Brides Gown: Clockwork Butterfly / Brides Shoes: Rivers / Bridesmaids Dresses: Corset Story / Cake: A friend / Caterer: Eastern Hill / Celebrant: Grooms brother, Scottish registrar / Ceremony Music: Playlist / Flowergirl Dress: Corsets.au / Grooms Attire: Clockwork Butterfly / Hair: Veronica Failla / Honeymoon: Wicked Campers UK / Invitations: Scroll Wedding Invitations / Makeup: Veronica Failla / Photographer: Jen Crook Photography / Reception Venue: Eastern Hill, Duns Castle / Wedding Night Accommodation: Park Hyatt Melbourne, Duns Castle