Even without a bridal party, guests, reception or theme, I really struggled to cut these gorgeous elopement pictures of Chloe Hislop and Lee Donald down to a neat 40.
The NSW couple's special day was celebrated in Wanaka, New Zealand, on August 20, 2014, with just four loved ones – and their breathtaking photos are matched by their beautiful story. Here it is.
They grew up as kids on their families' annual camping trips until one year things turned up a notch.
Ten years later they were still in love, had two gorgeous children, renovated houses, finished uni degrees and changed careers – where was the time to get married?
Then, in 2013, Lee's dad suffered a devastating stroke, only adding to the improbability that these two would ever walk down the aisle. But as 27-year-old Chloe says, the best decisions we make in life are often spontaneous.
"Our role as partners, parents, and now carers, made us realise the importance of marriage and its binding nature," reflects Chloe. "Aware of the limitations of our ability to have a traditional 'wedding', we spoke about eloping."
So when plans for a family snow trip turned into an overseas one – to New Zealand – the pair decided it was time.
"Just like that, two months before our scheduled departure, we organised our dream destination wedding – in the middle of winter – 4500 feet above sea level!" says Chloe.
The pair exchanged their long-awaited vows in the presence of their son and daughter and Chloe's parents. They then boarded a helicopter for some spectacular scenery shots atop Coromandel Peak, taking a framed photo of Lee's folks with them. "We felt they were with us for our special day," says Chloe, with Lee, 33.
"We have an appreciation for life now which differs from before…words cannot describe the significance of this day."
The couple's reception was a cosy dinner for two, a simple pleasure they rarely enjoy. "Blissful," smiles the bride.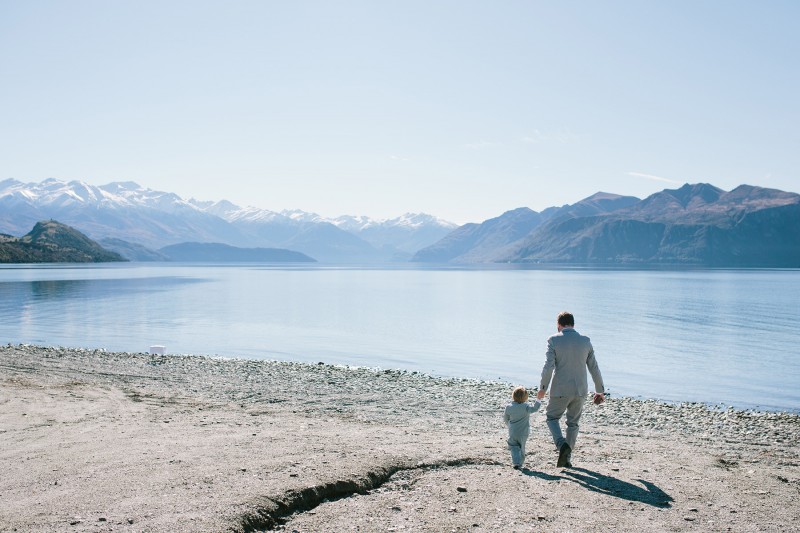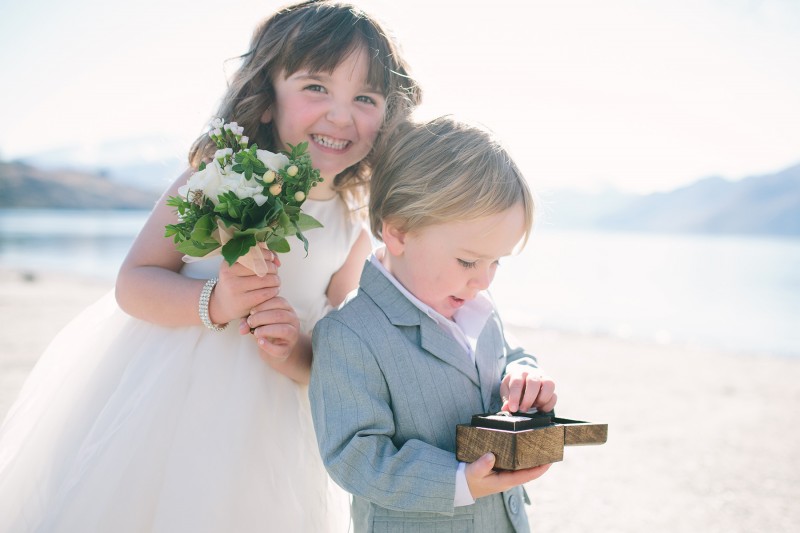 Lee's ring was custom designed by a family friend with Chloe's and the kids' fingerprints cad-cut into the inside.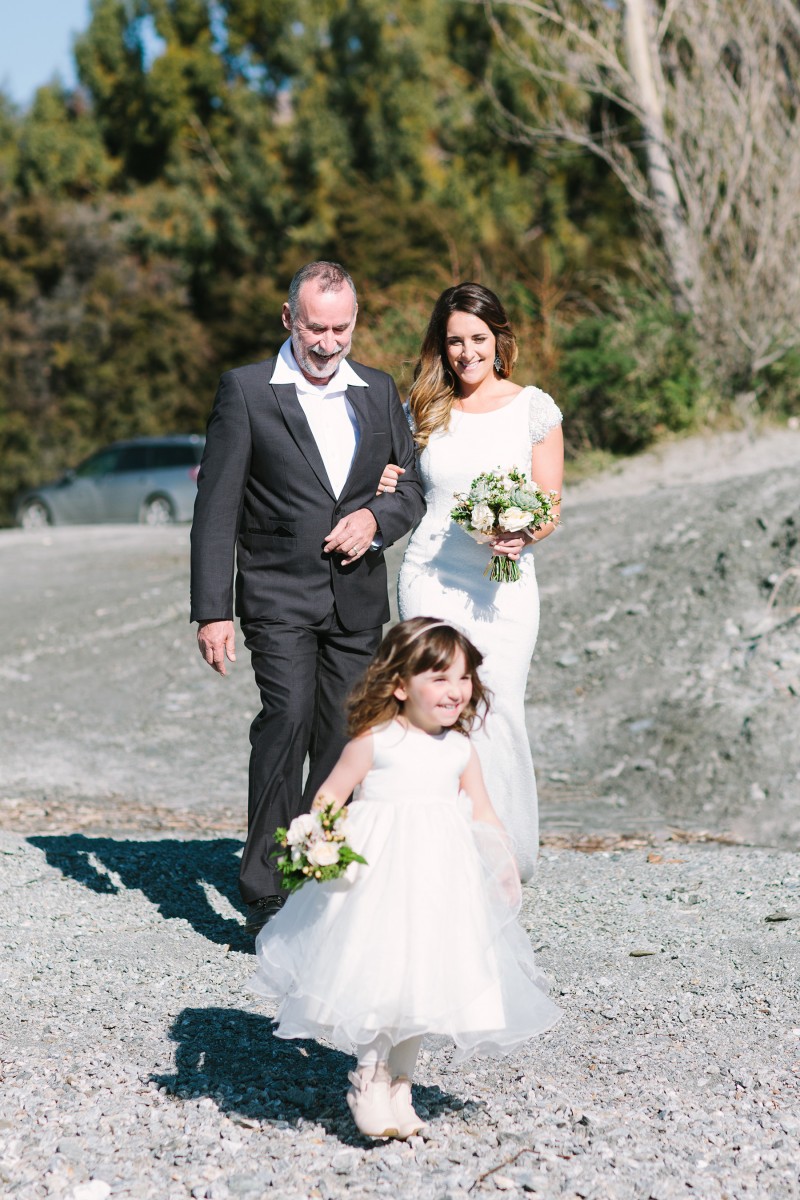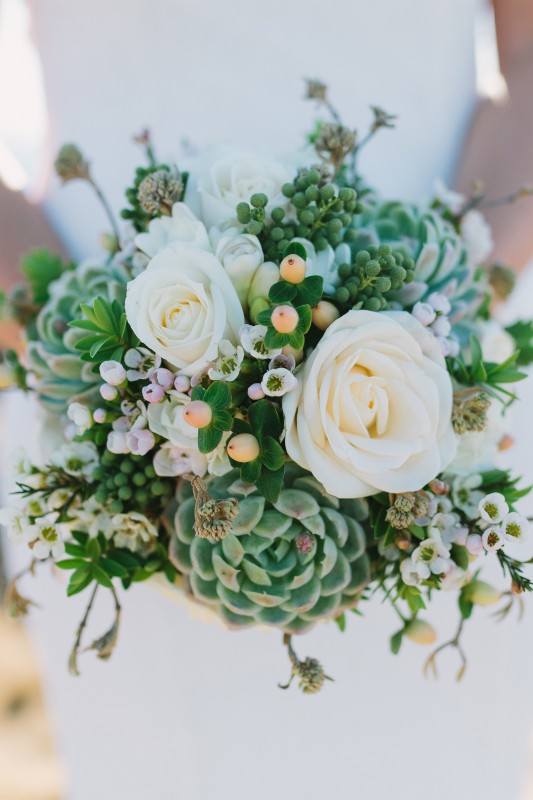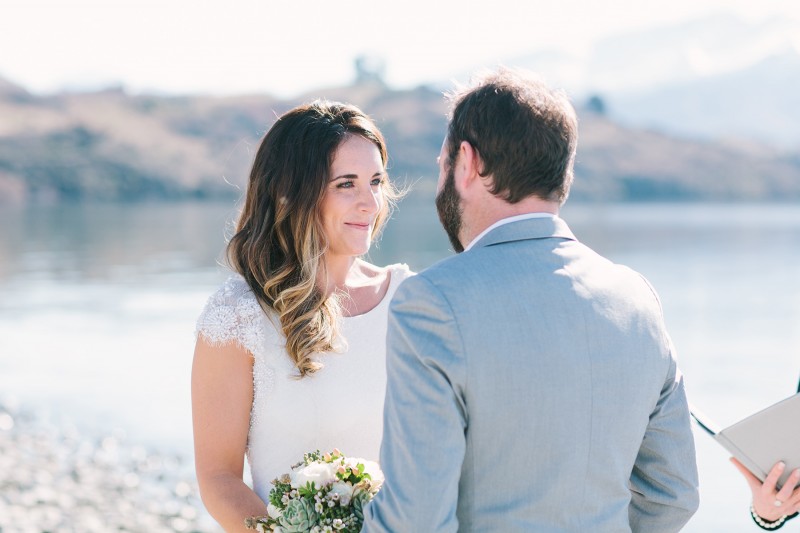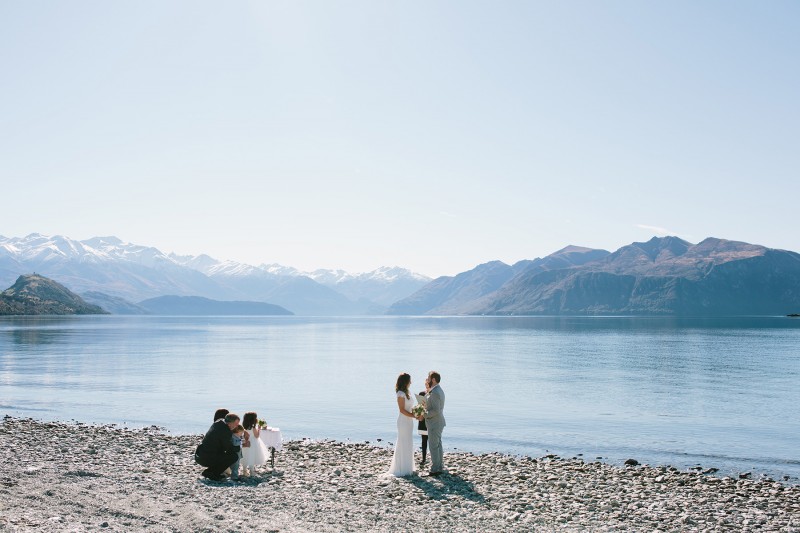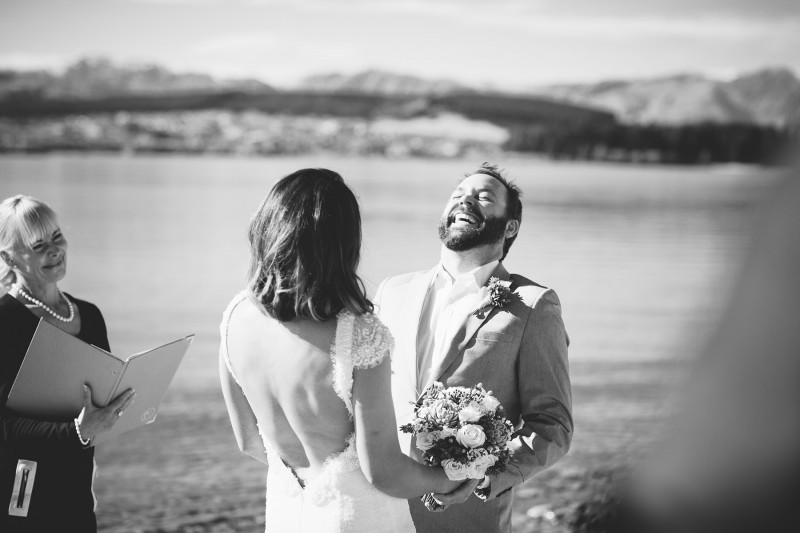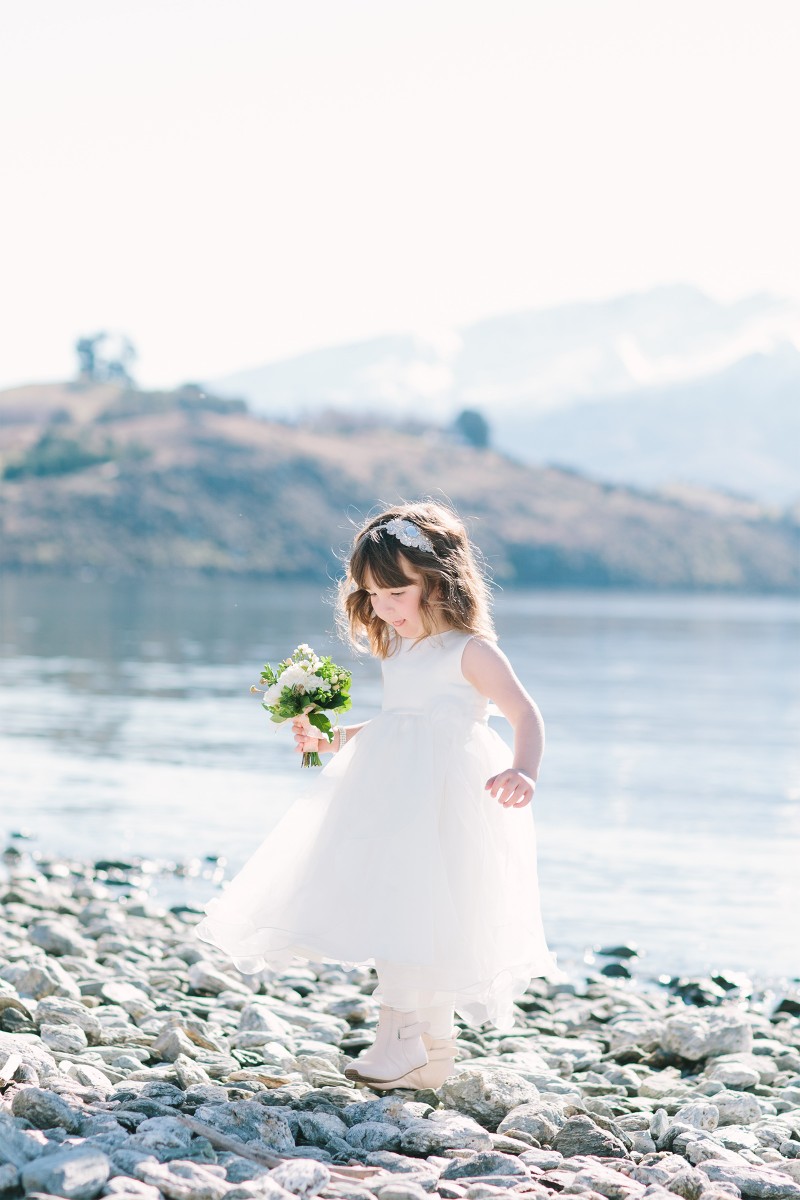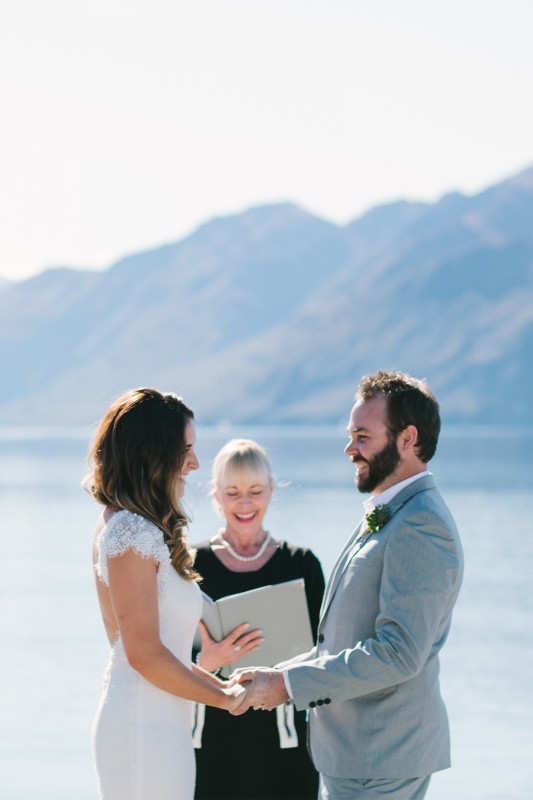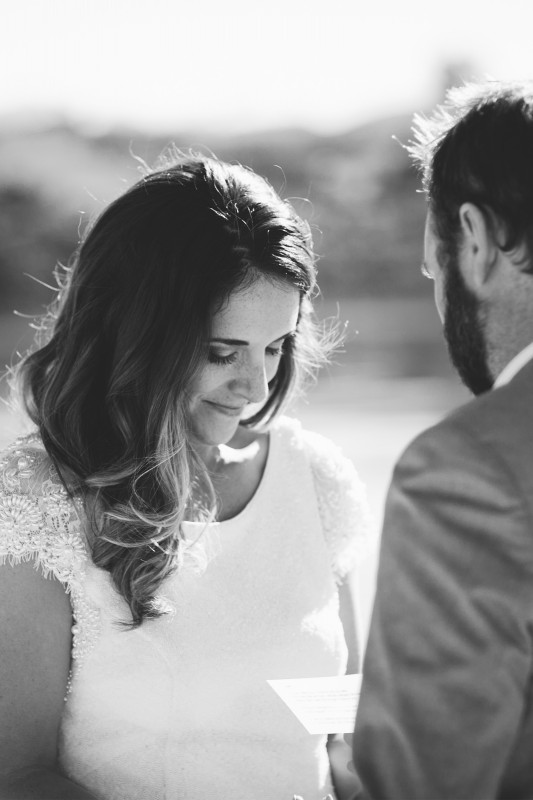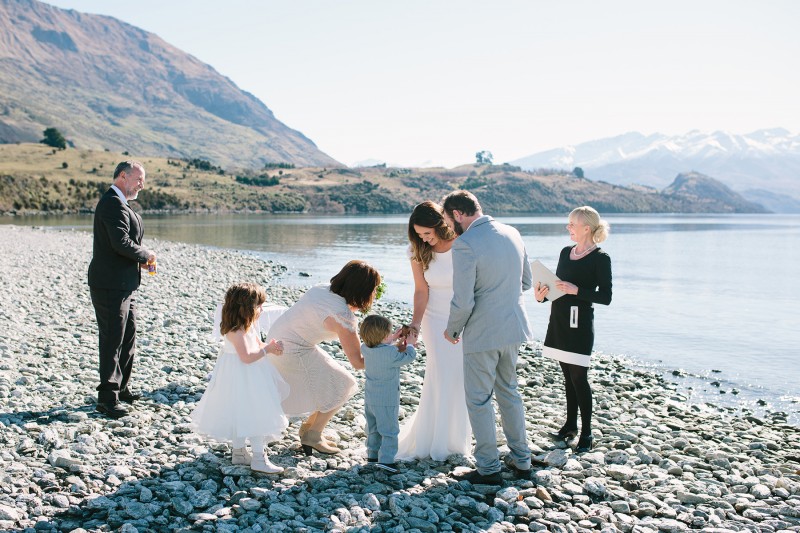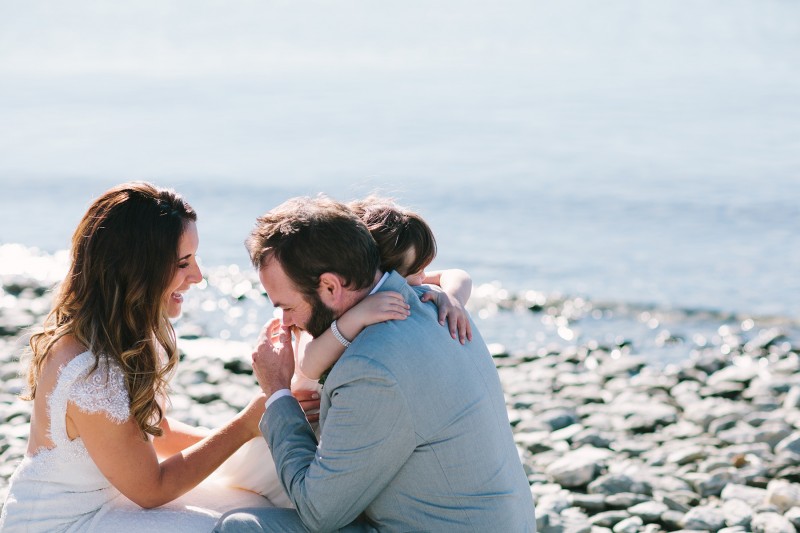 "We organised our entire day via email," says Chloe. "It is amazing to be able to instill so much trust (and money) to a complete stranger and hope they create your perfect day!"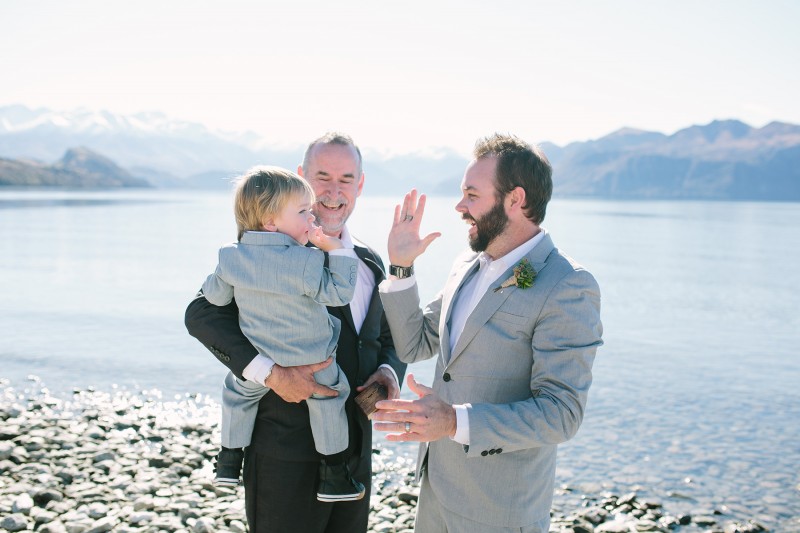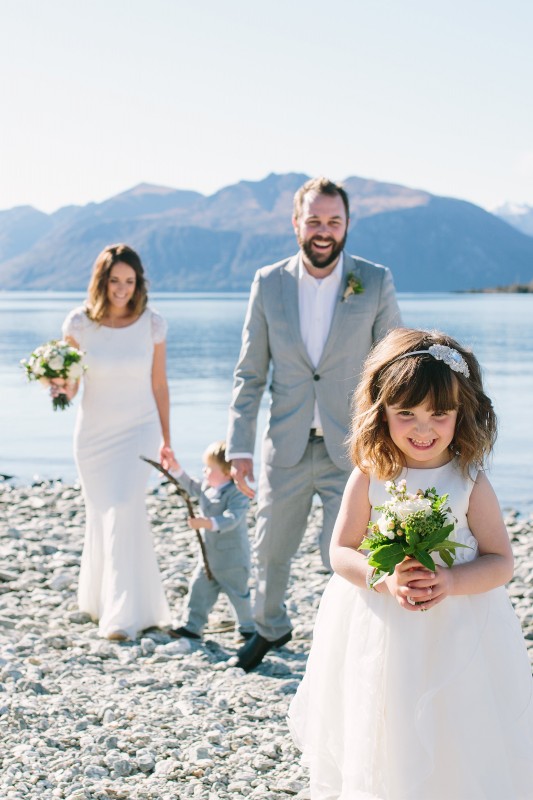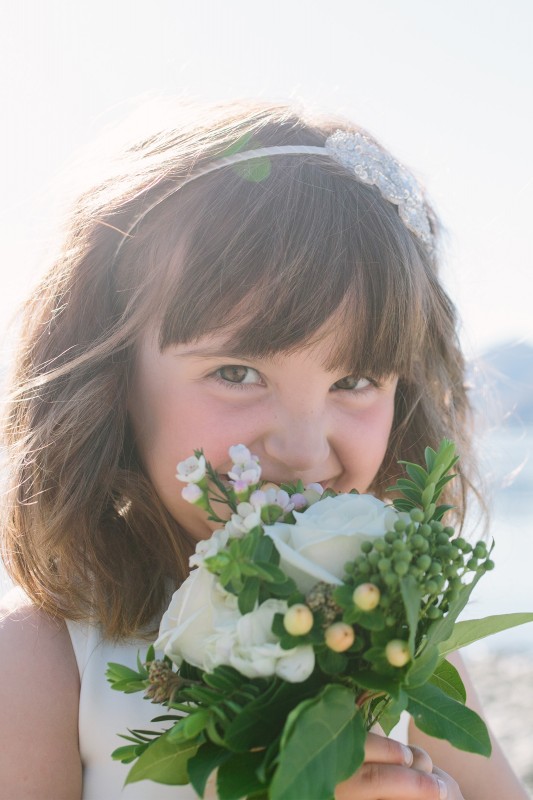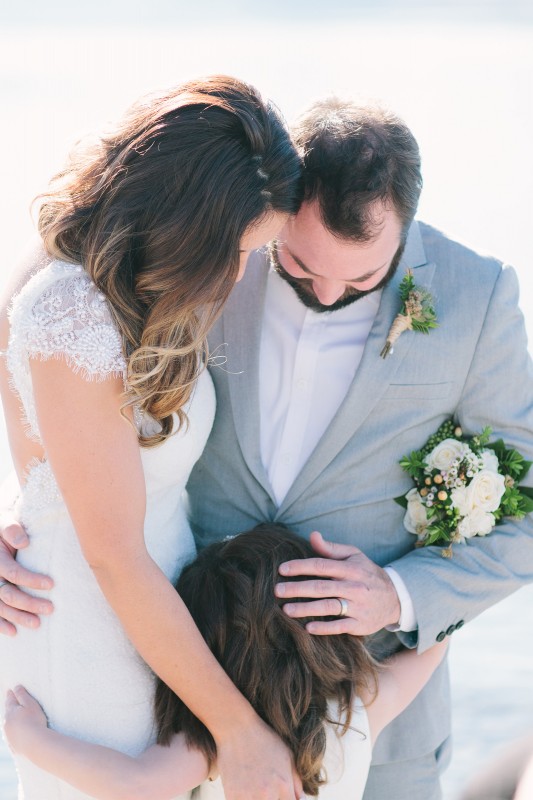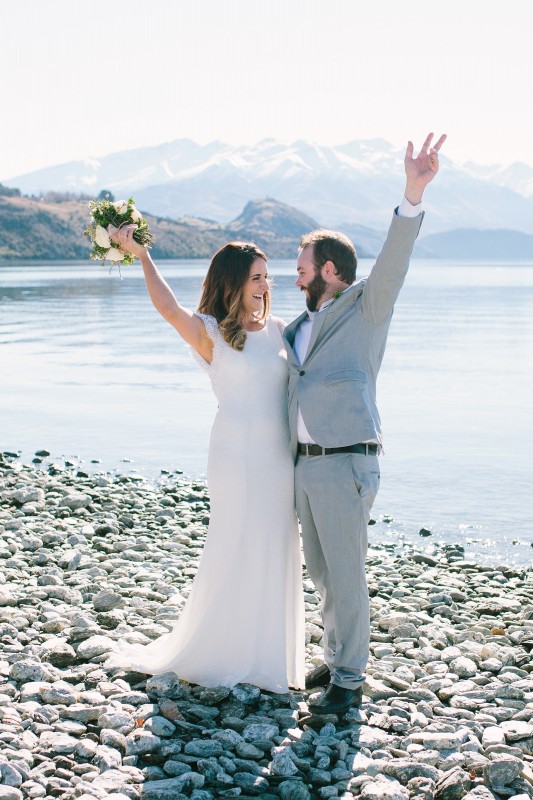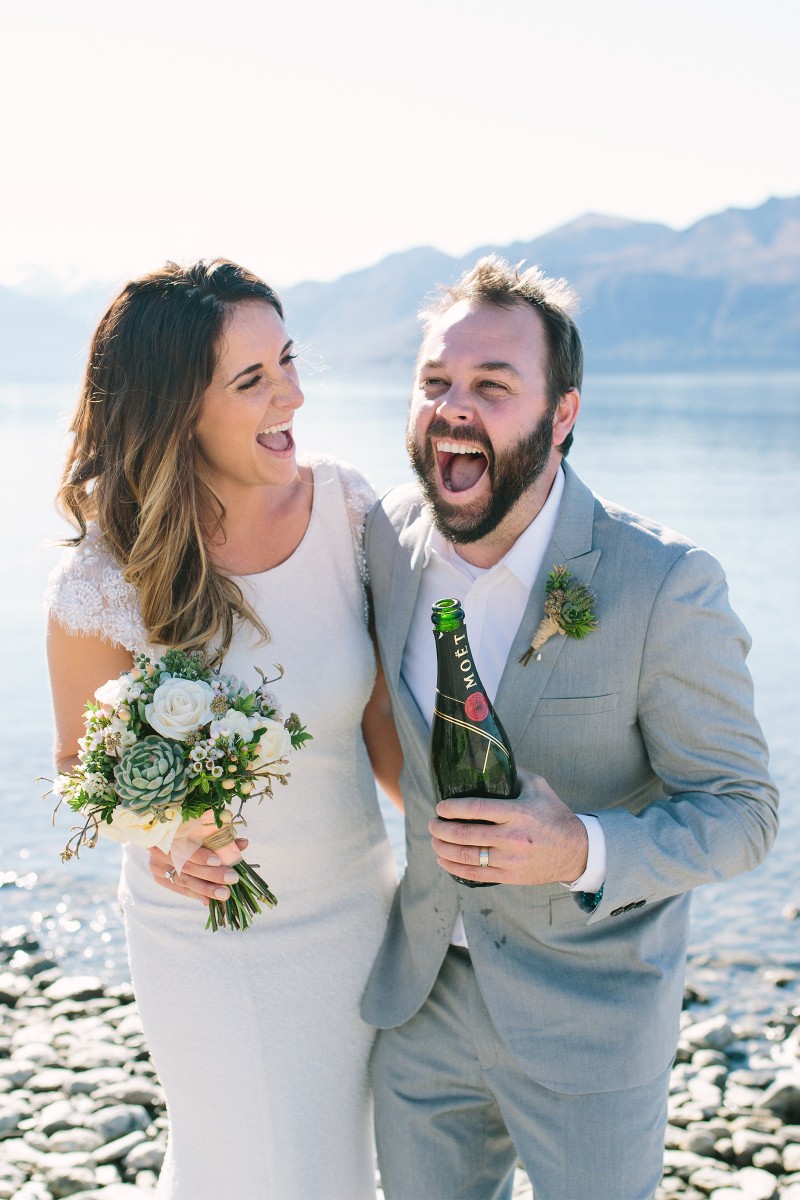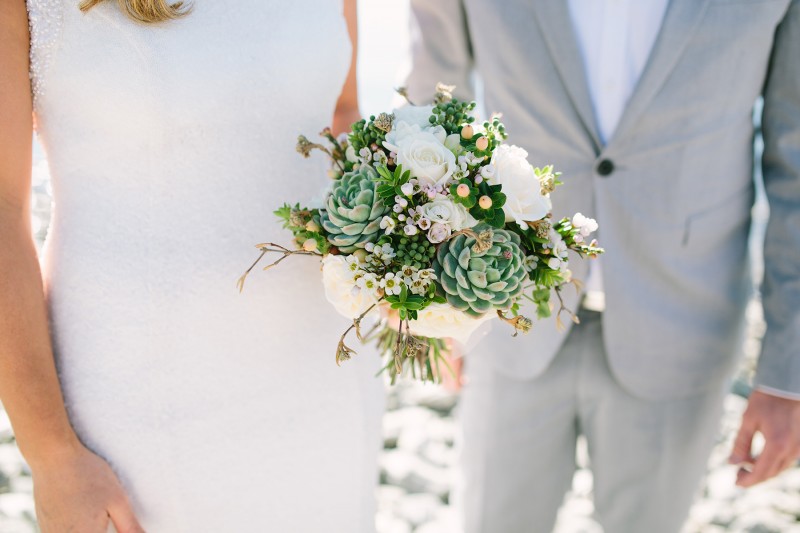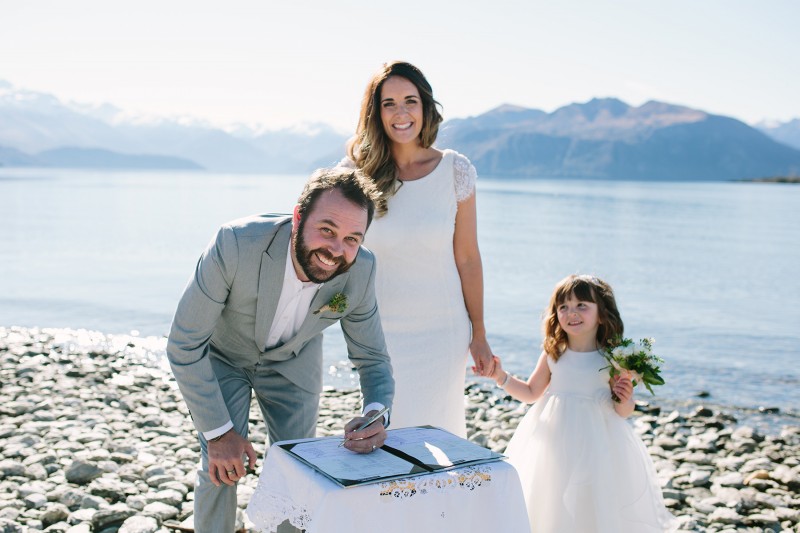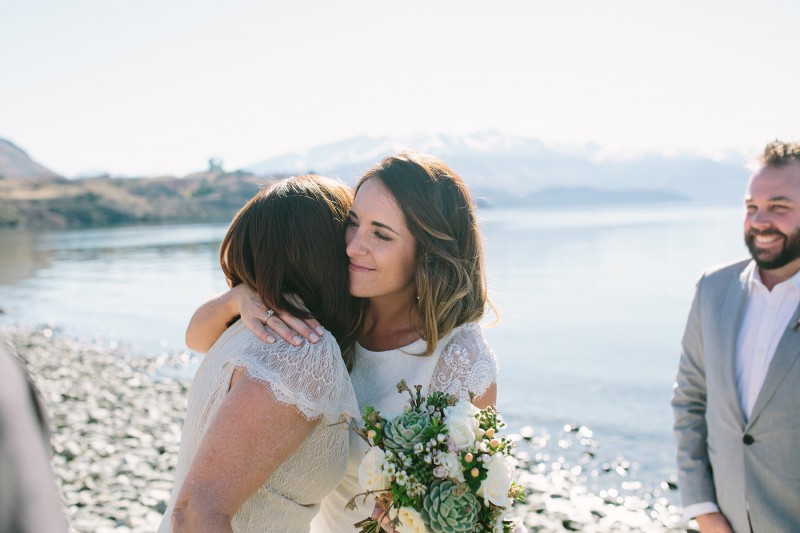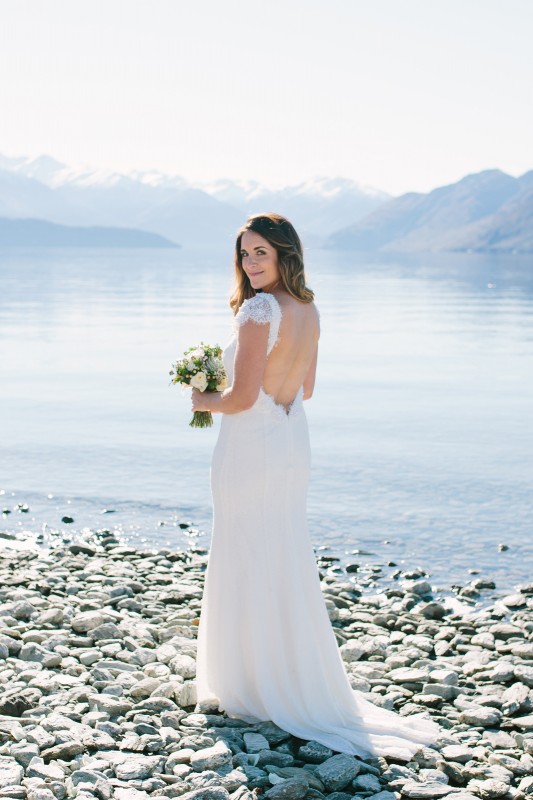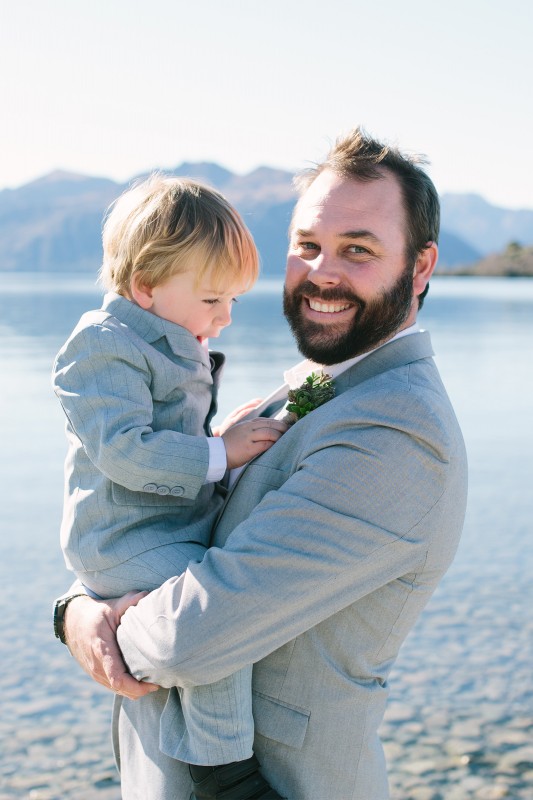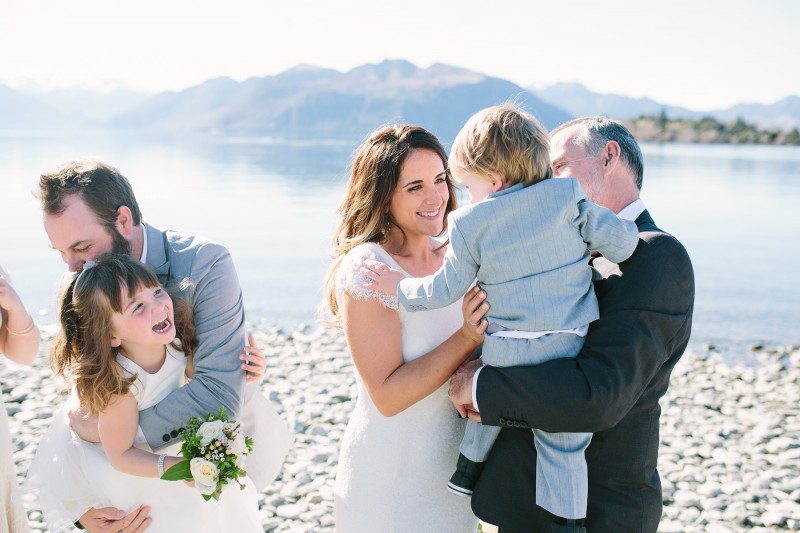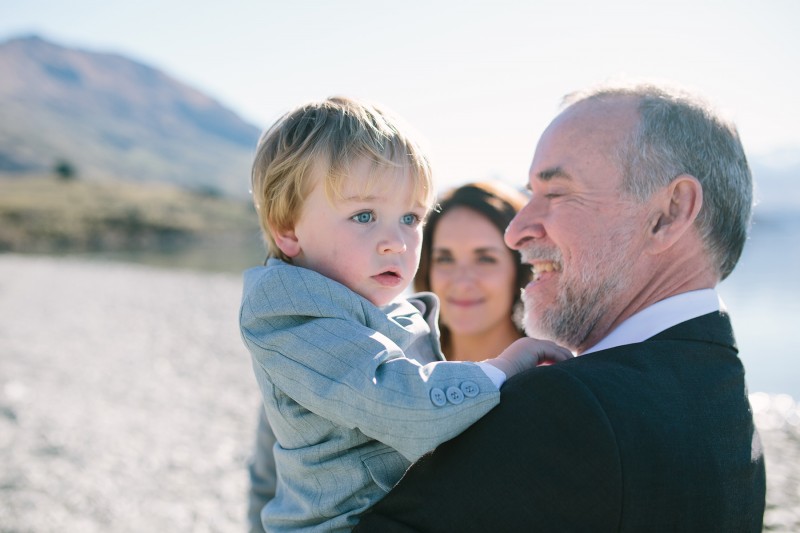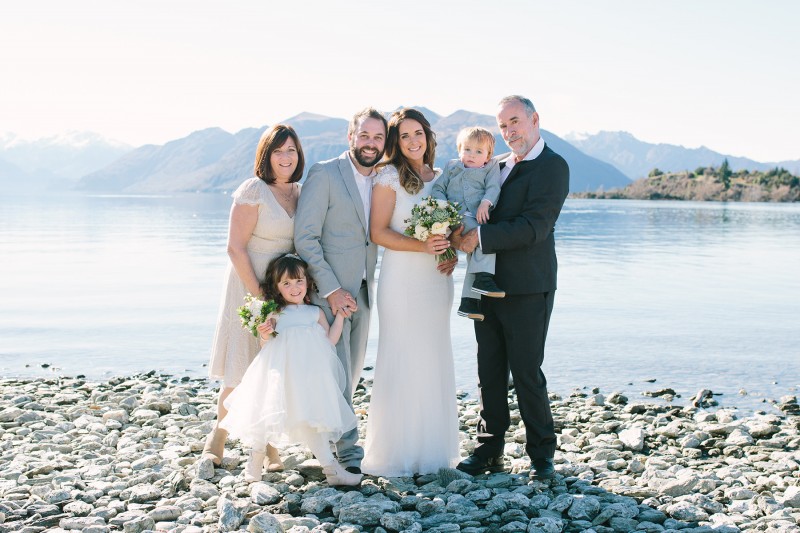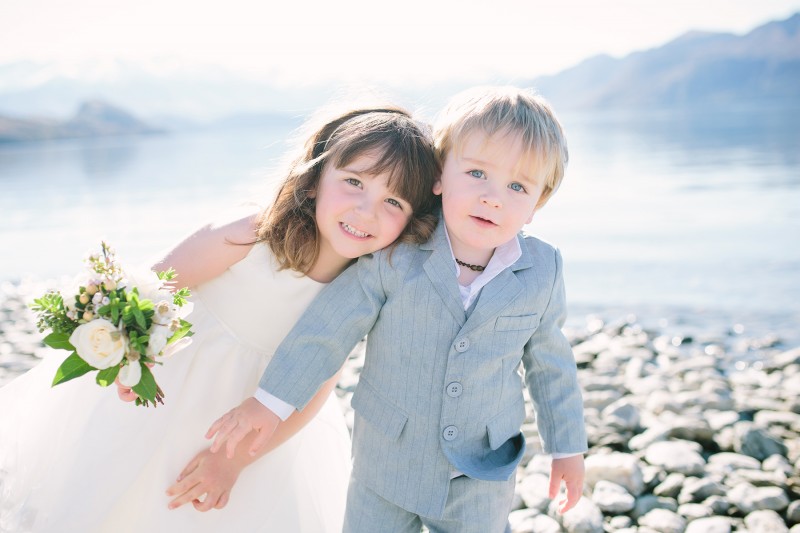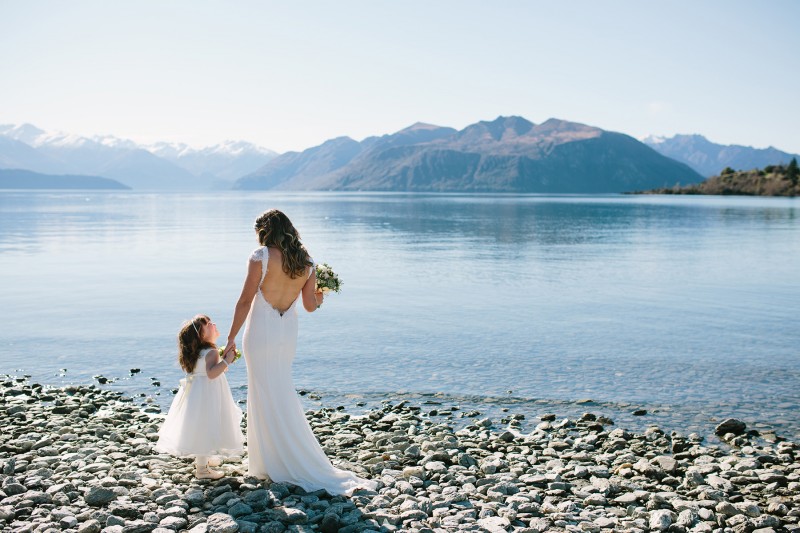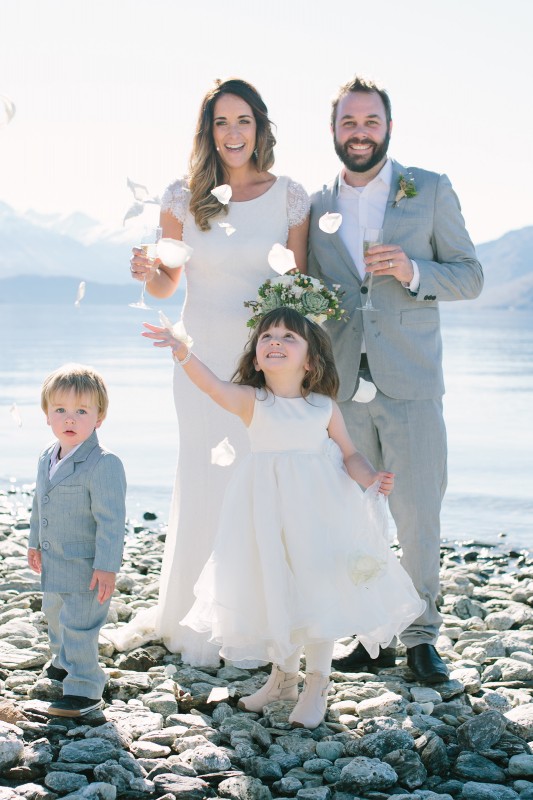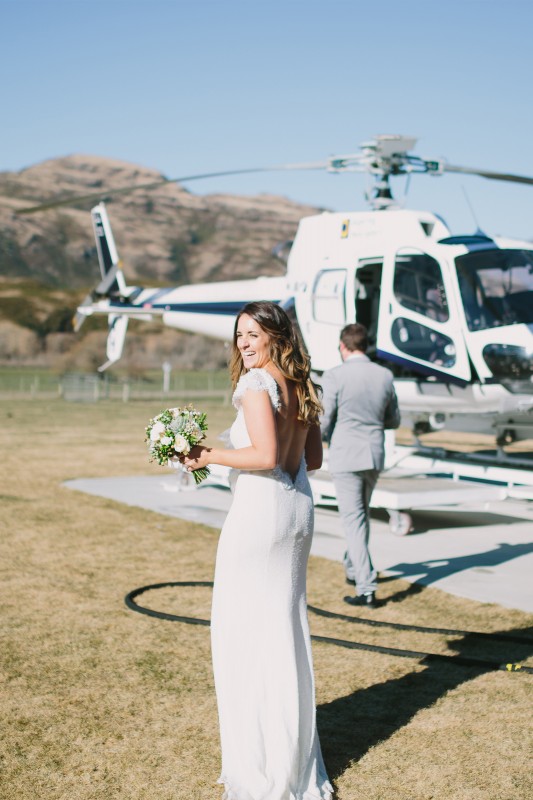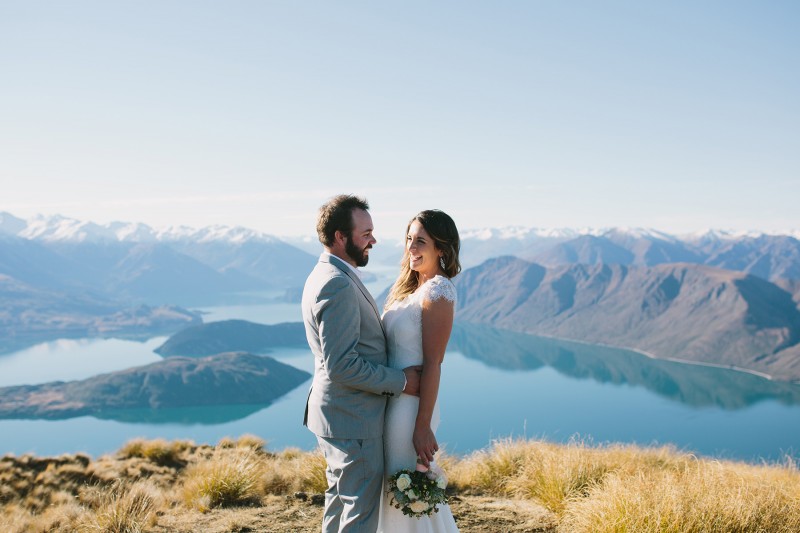 "It was unseasonably perfect," Chloe recalls. "Clear blue skies, a balmy 14 degrees and not a breath of wind."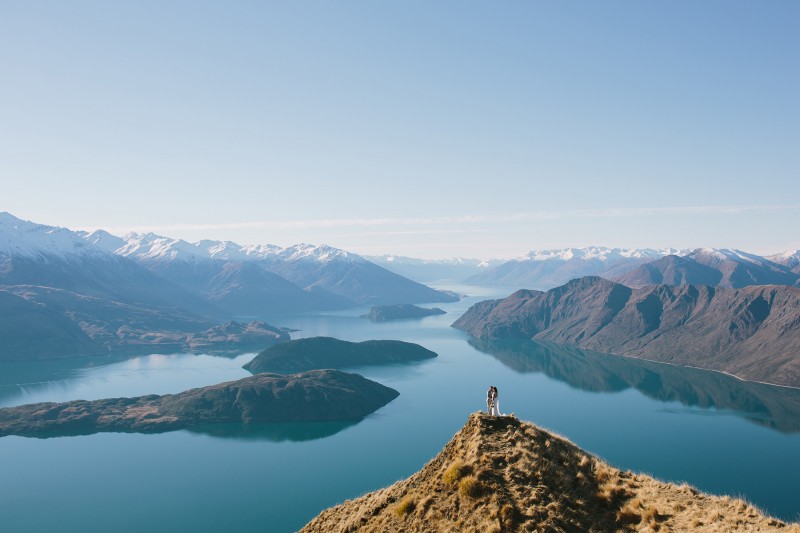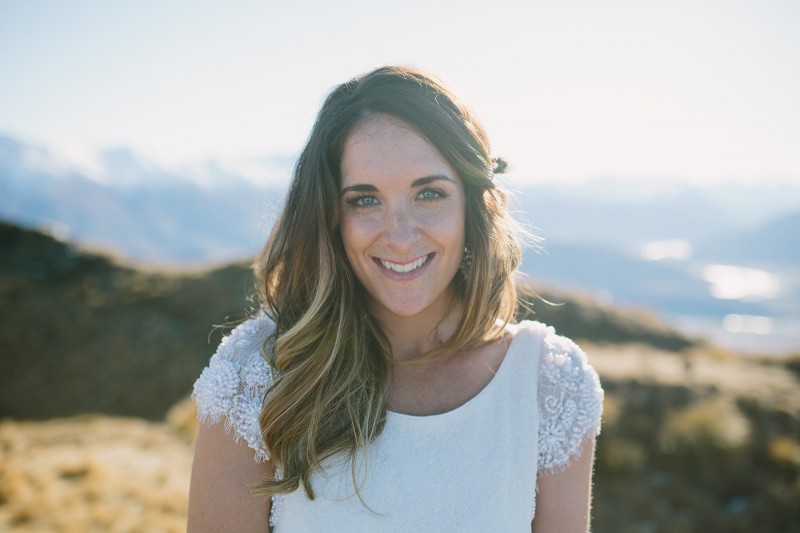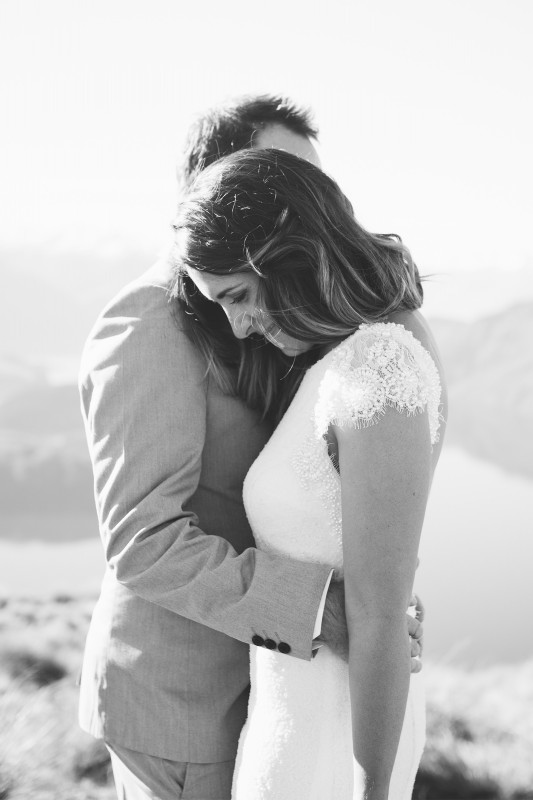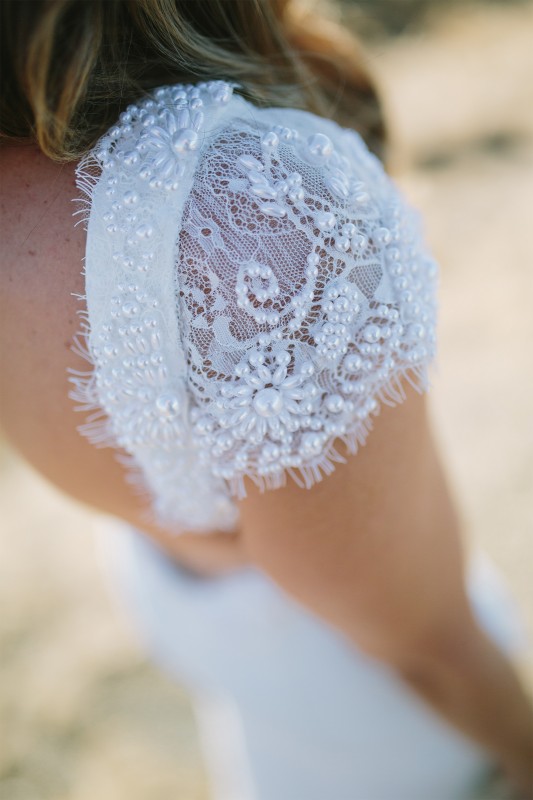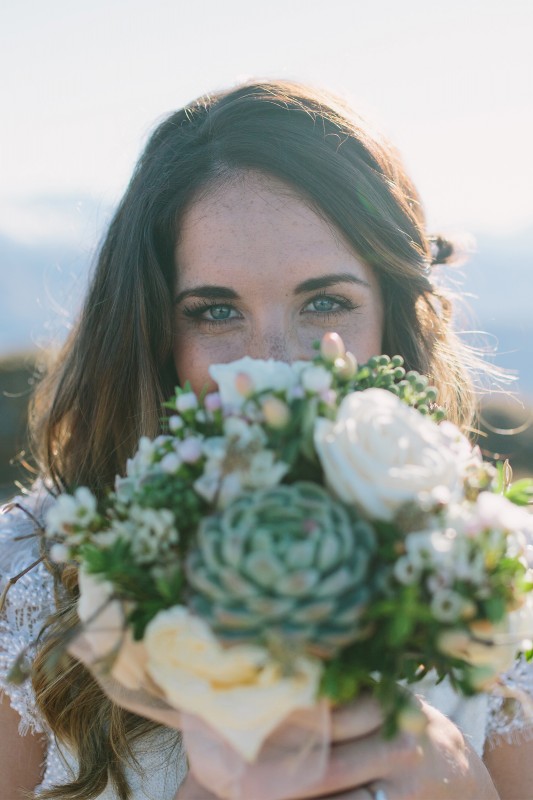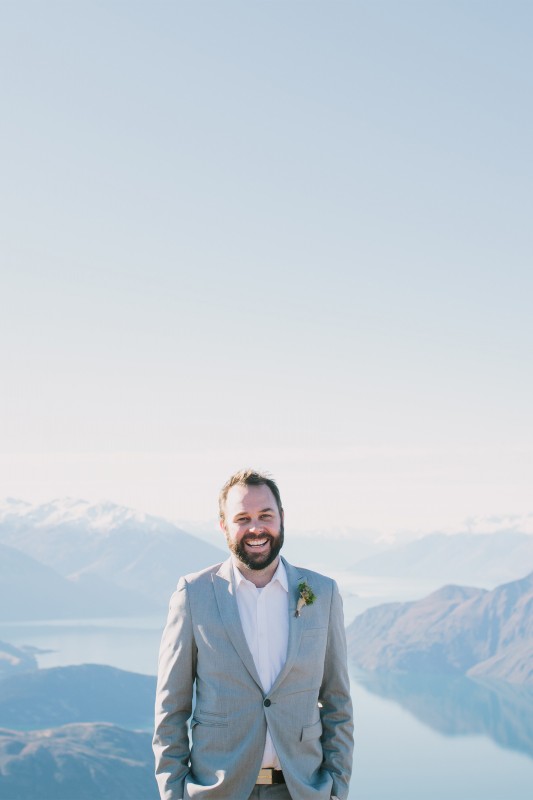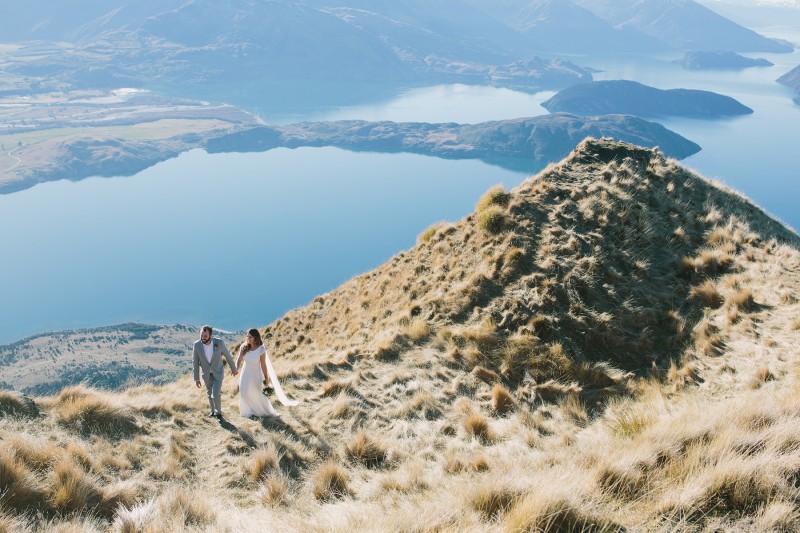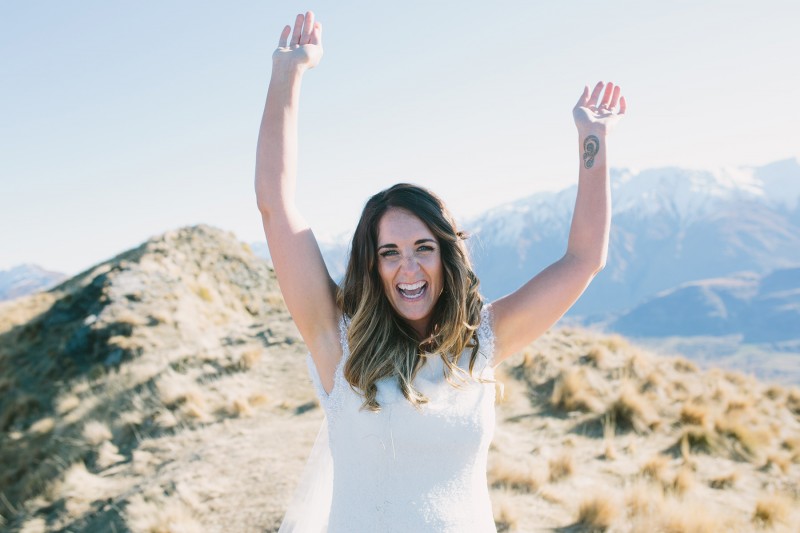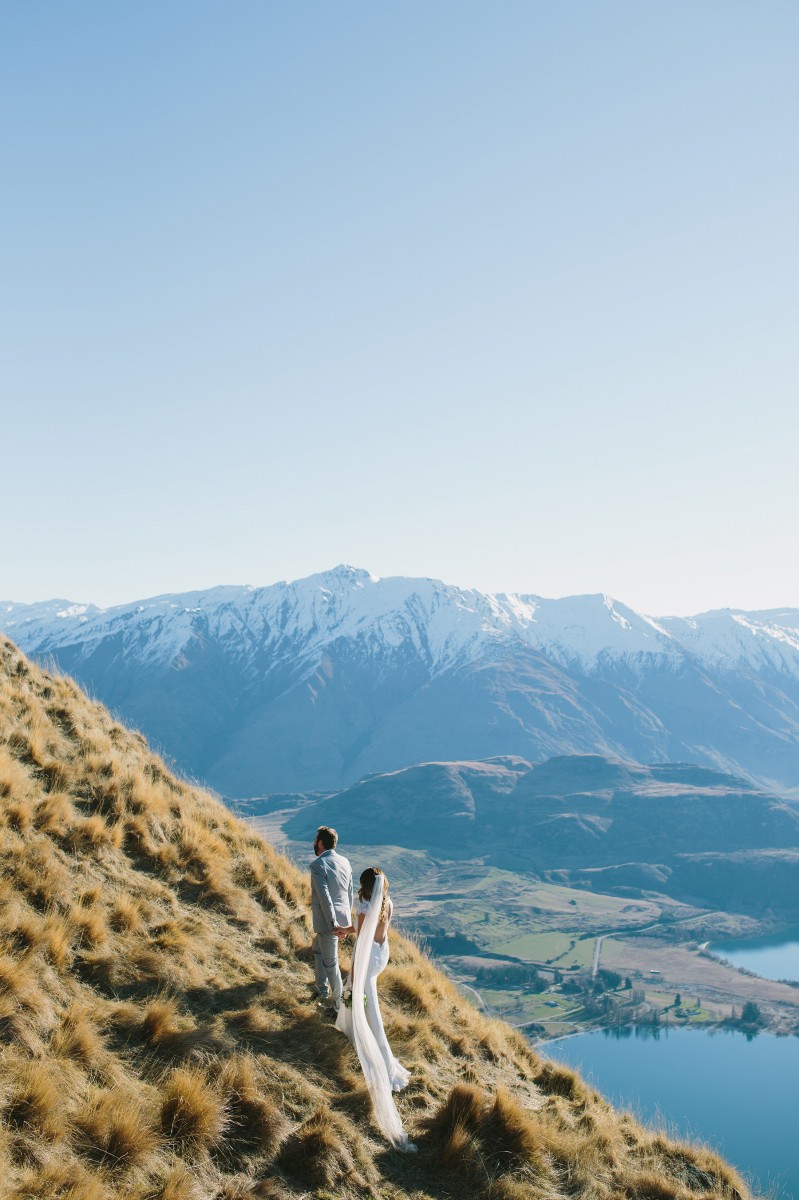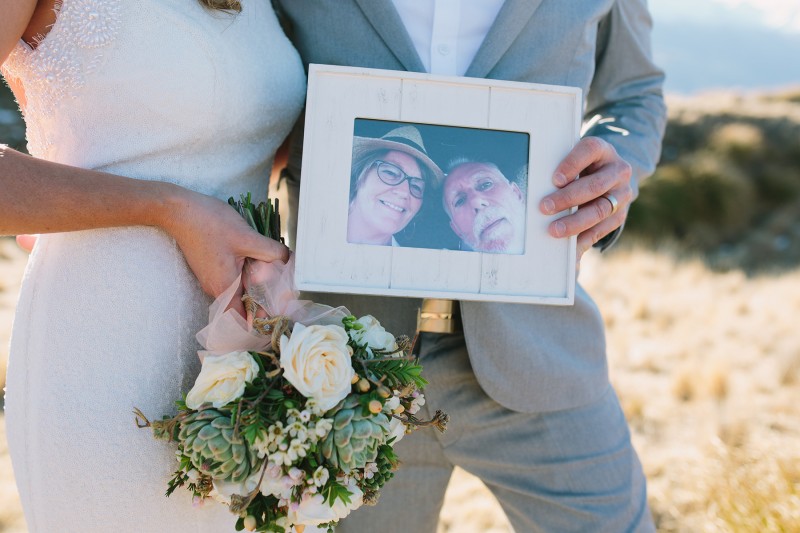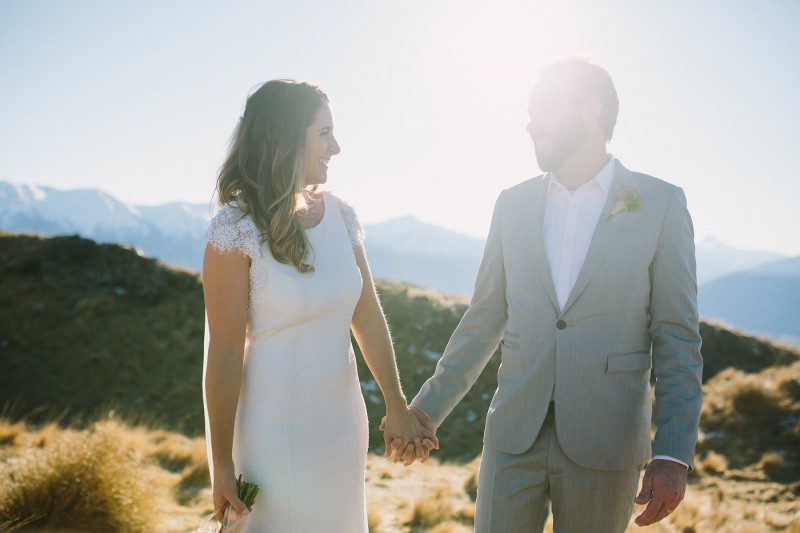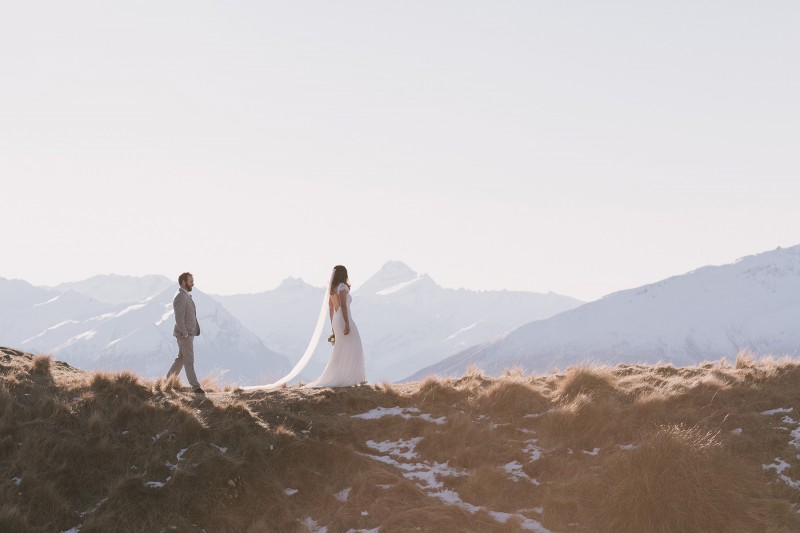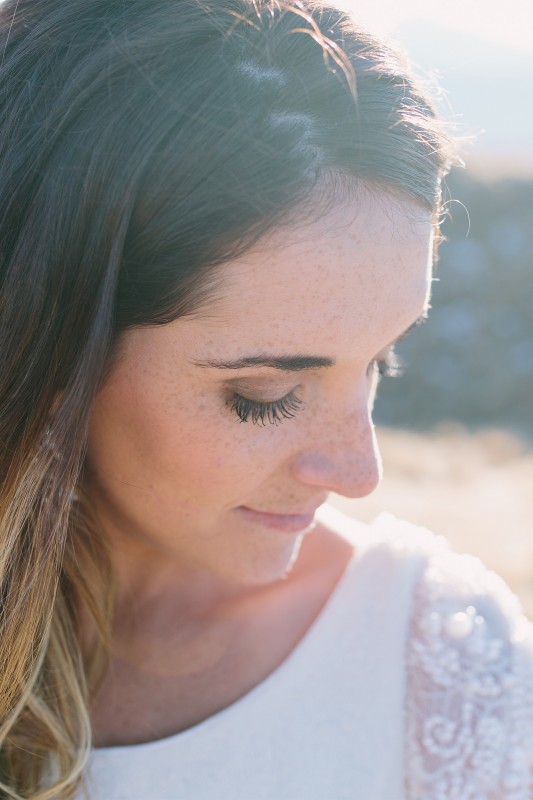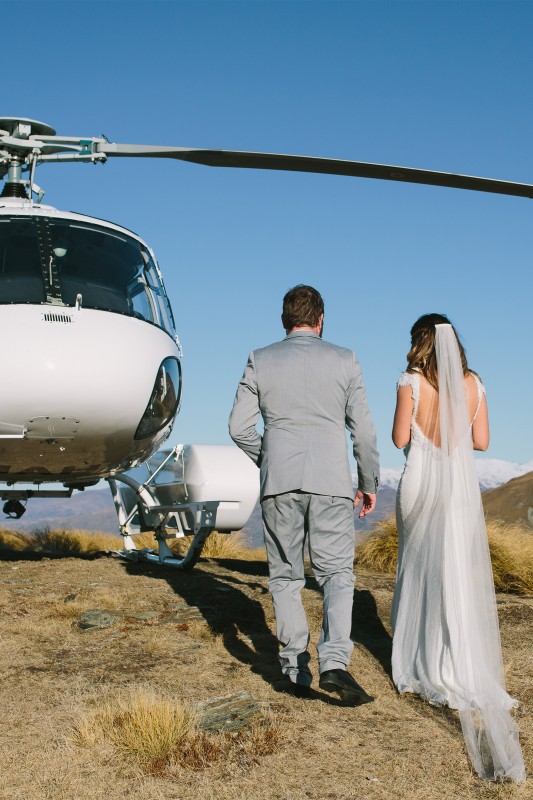 "Life is short, we just want to live it, together as a family, and now – as husband and wife."
Featured Suppliers:
Brides Accessories: Samantha Wills / Brides Gown: White Runway / Brides Shoes: Kardashian Collection / Caterer: The Landing - Wanaka / Celebrant: Glennys Logan / Ceremony Venue: Waterfall Creek - Wanaka / Flowers: Crimson Design / Hair: Alice Hair Salon / Makeup: Gemma Make Up Wanaka / Photographer: Alpine Image Co. / Reception Venue: The Landing - Wanaka / Rings: GS Diamonds, Made Designer Jewellery / Transport: Aspiring Helicopters / Wedding Night Accommodation: Wanaka Heaven / Wedding Planner: The Wedding Company New Zealand