She was running away but all he wanted to do was propose!
Not all proposals are what you would expect, and for Amy Nunn, 24, she thought she was escaping some teasing from boyfriend David Forsyth, 29, who was actually trying to pop the big question. "When Dave went to propose I actually told him very nicely to 'go away'. We were mucking around and he was chasing me down the hallway with his hands behind his back," smiles Amy. "Instead of whipping me with a towel he pulled out a ring box and asked me to marry him."
Their vineyard wedding on May 10, 2014 at RiverBank Estate in Perth's Swan Valley was decorated with mint green, soft pinks and whites. "Dave and I spent many weekends making seating plans, table numbers and Dave even drew our fingerprint tree after many failed attempts from a bridesmaid and me," says Amy.
The couple performed a special act during the ceremony, including their 70 loved ones. "The ring box was passed around during our ceremony and every single guest held it thought happy and loving thoughts," remembers Amy.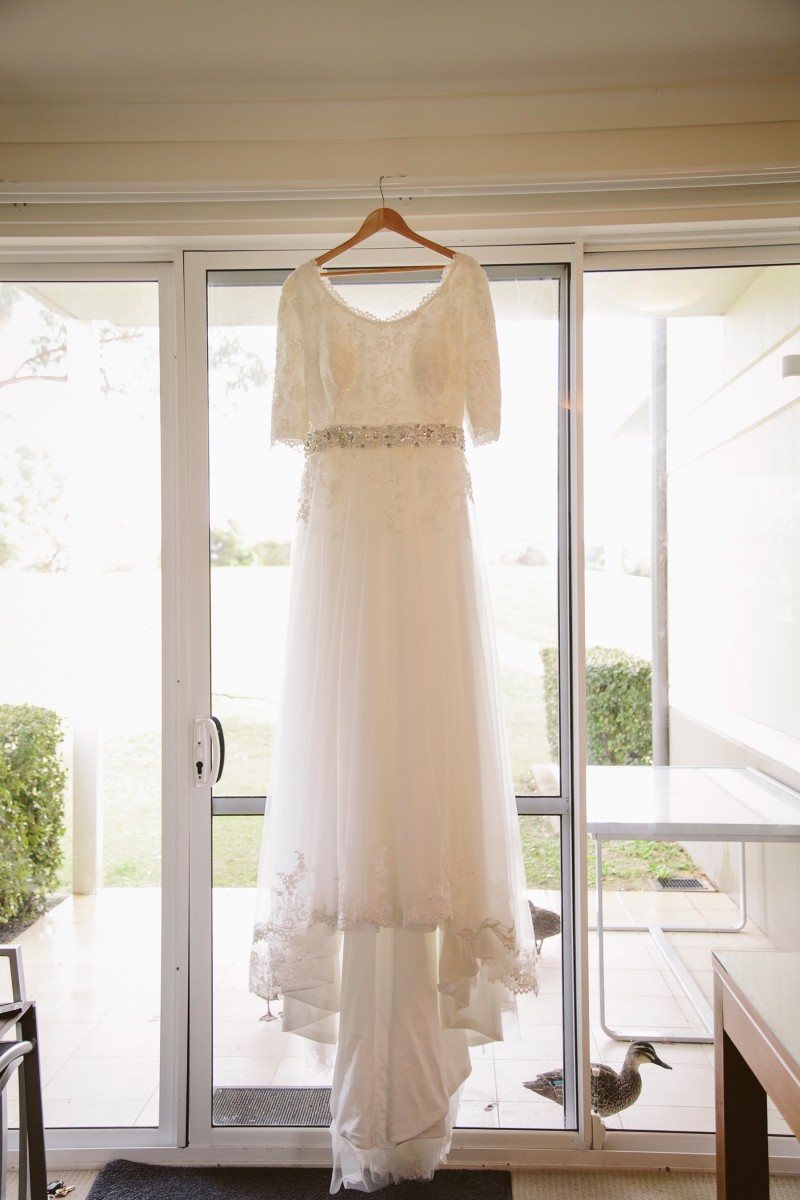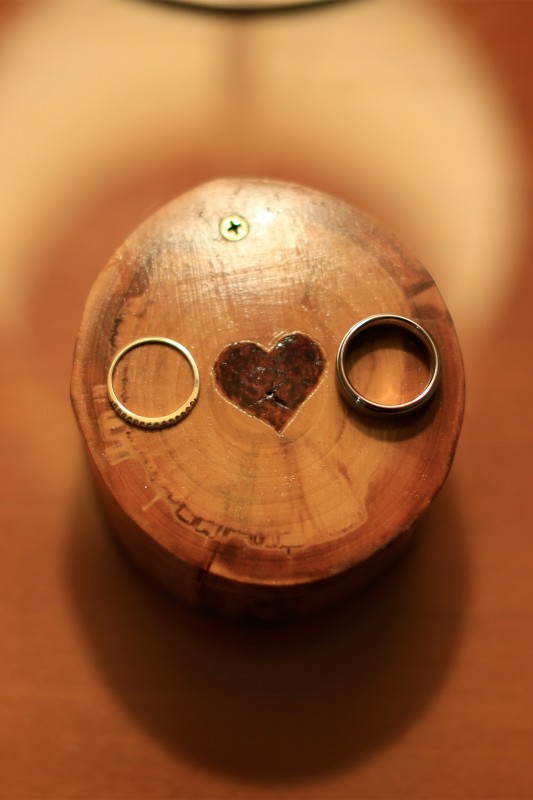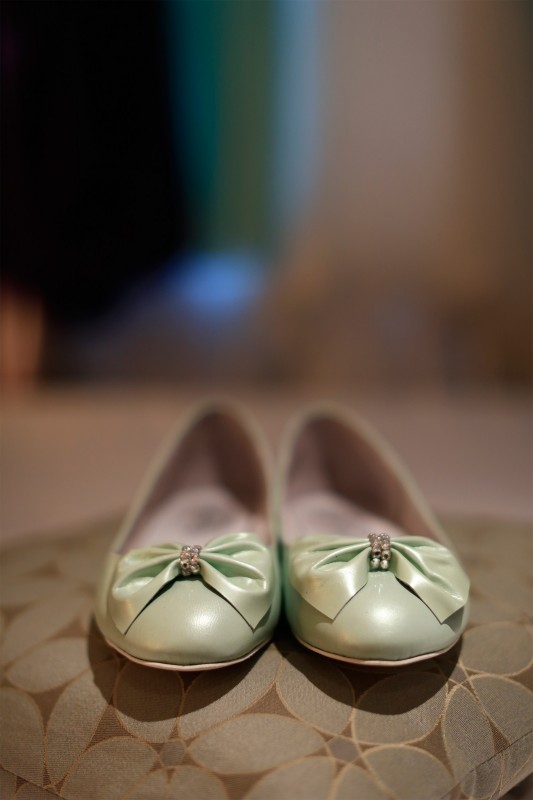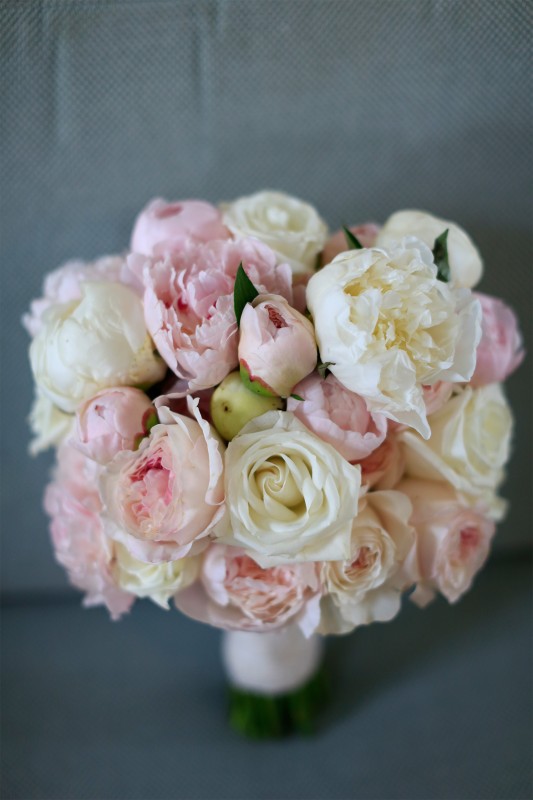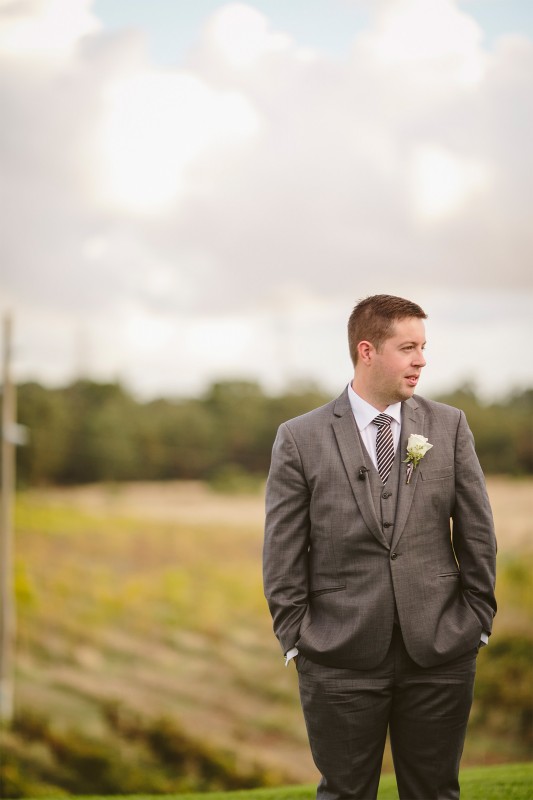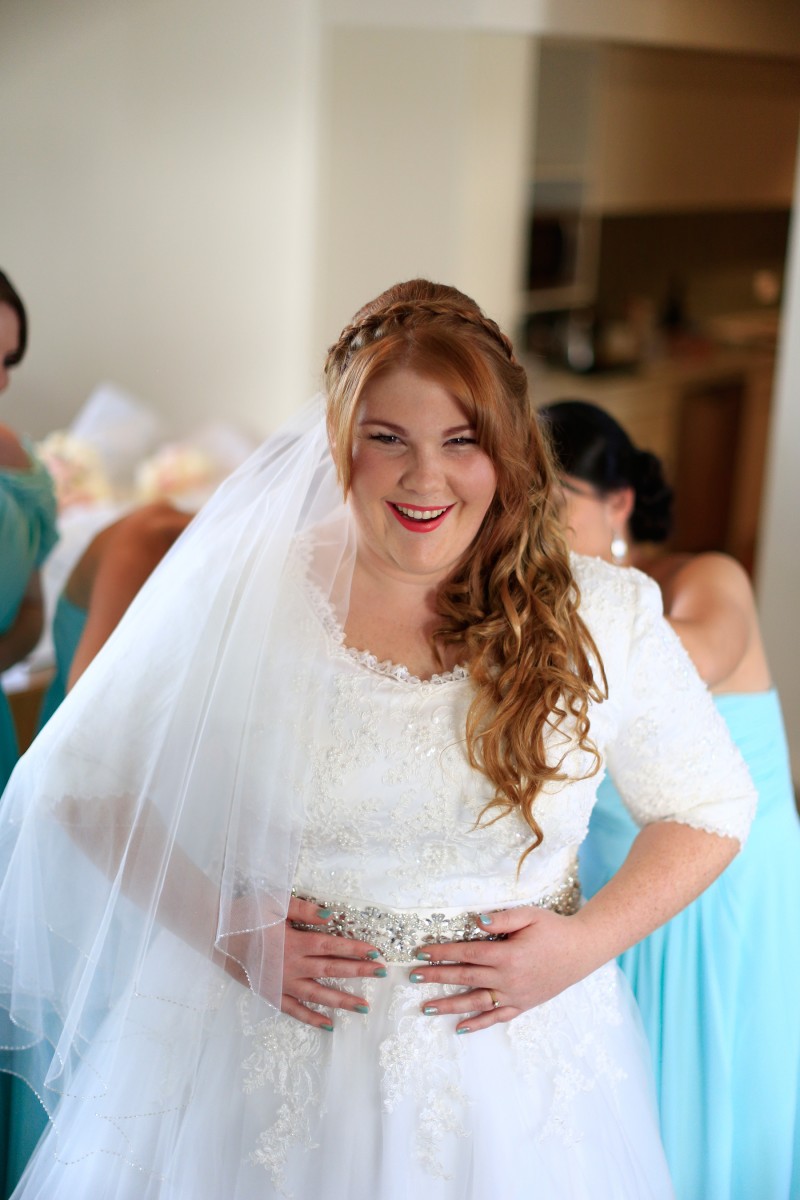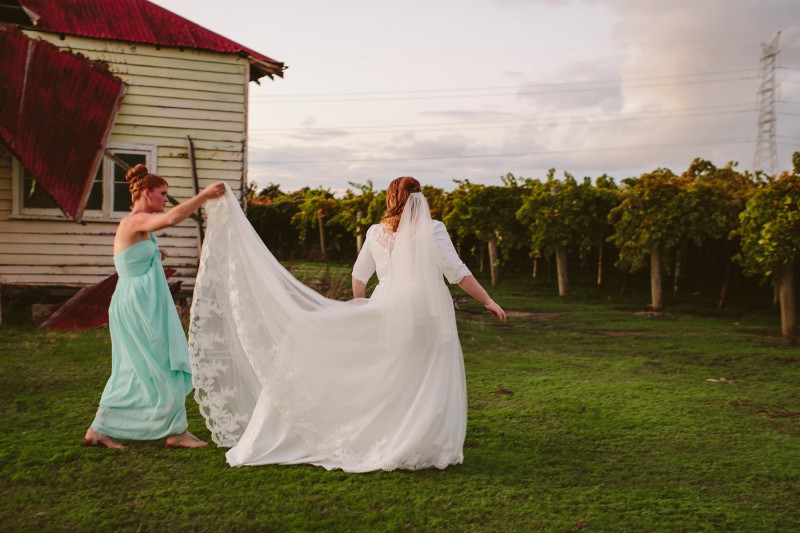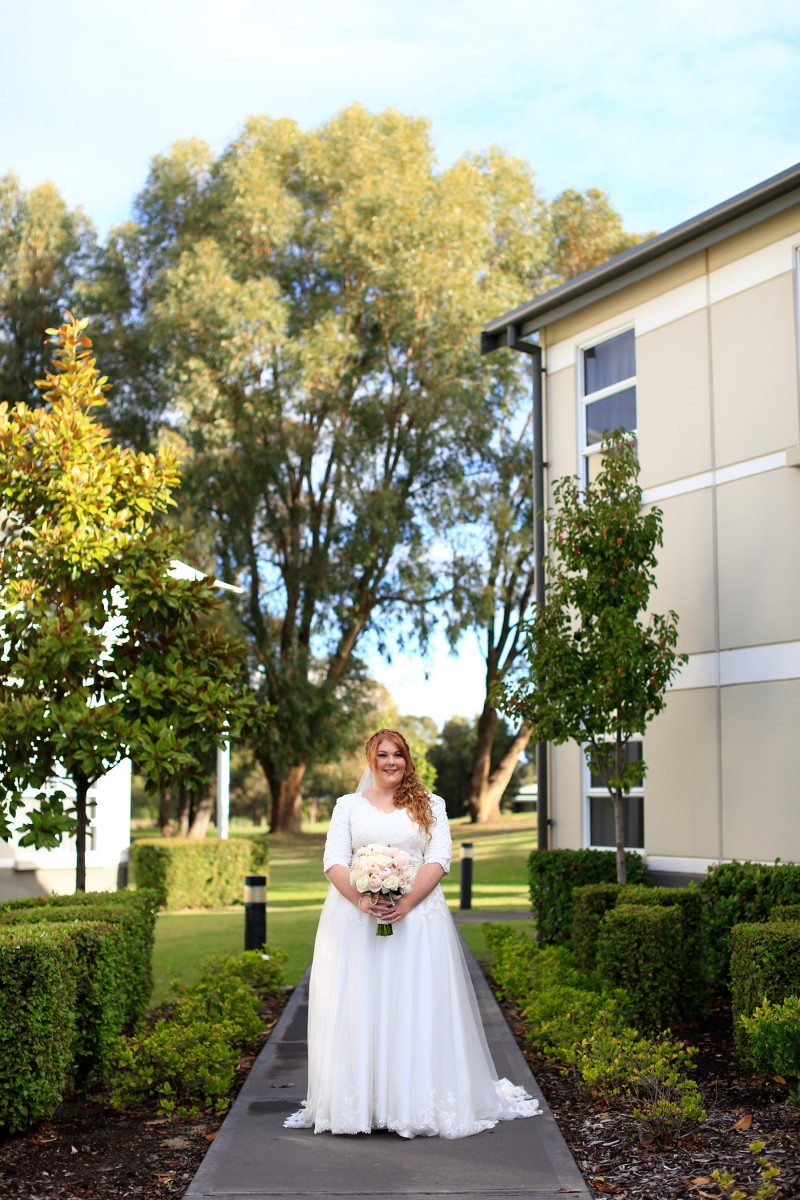 Amy's Secrettopia gown was a one-of-a-kind design. "it was perfect," she says.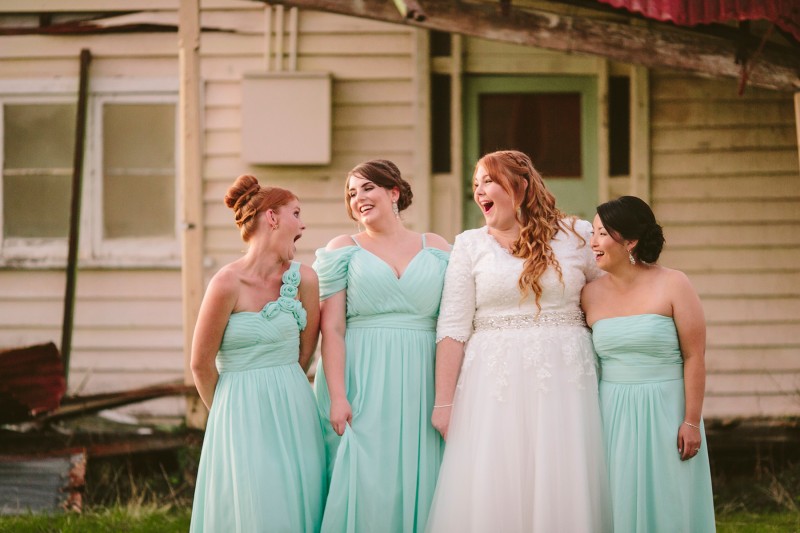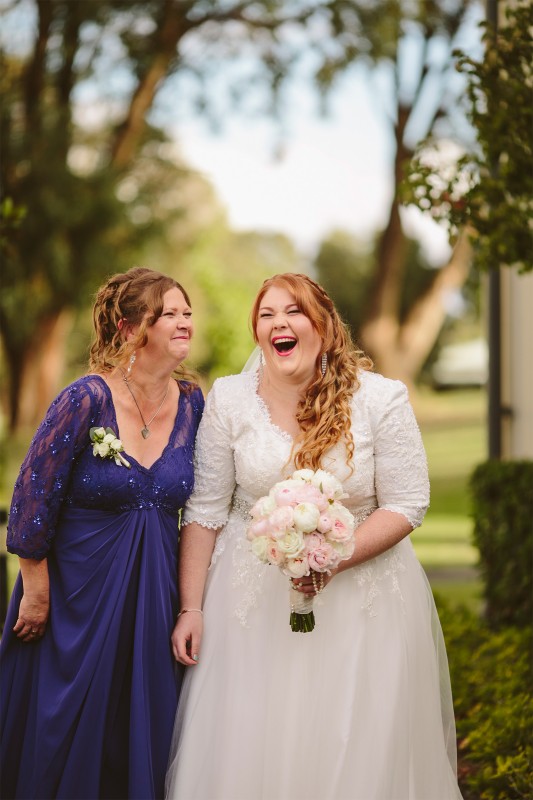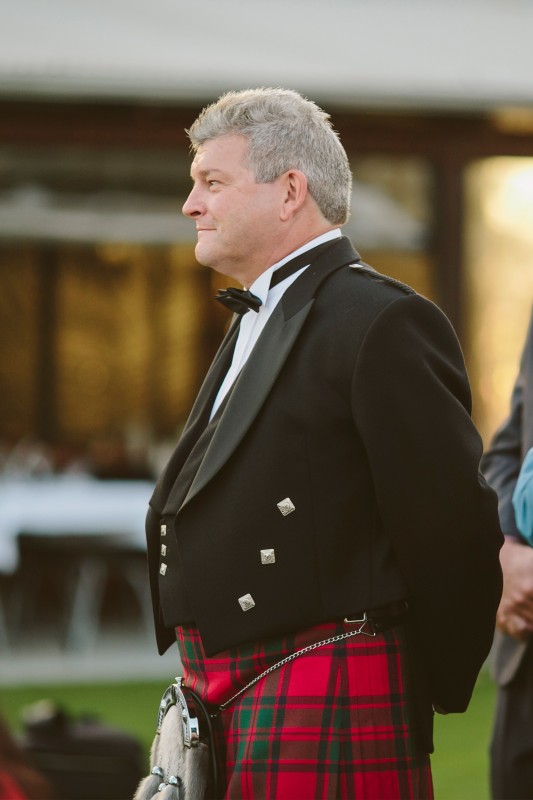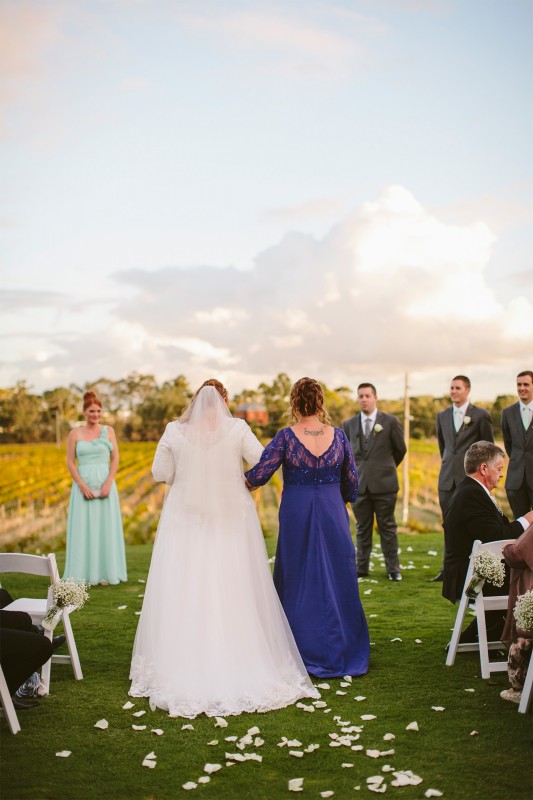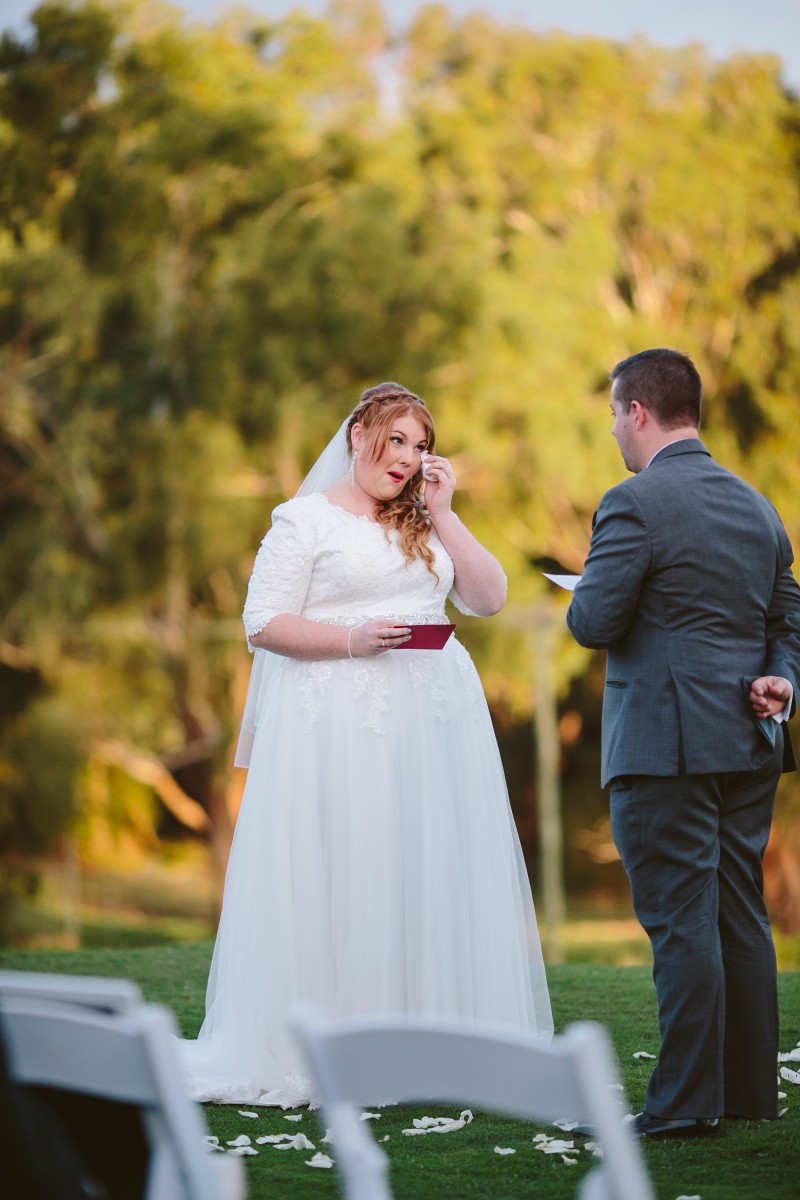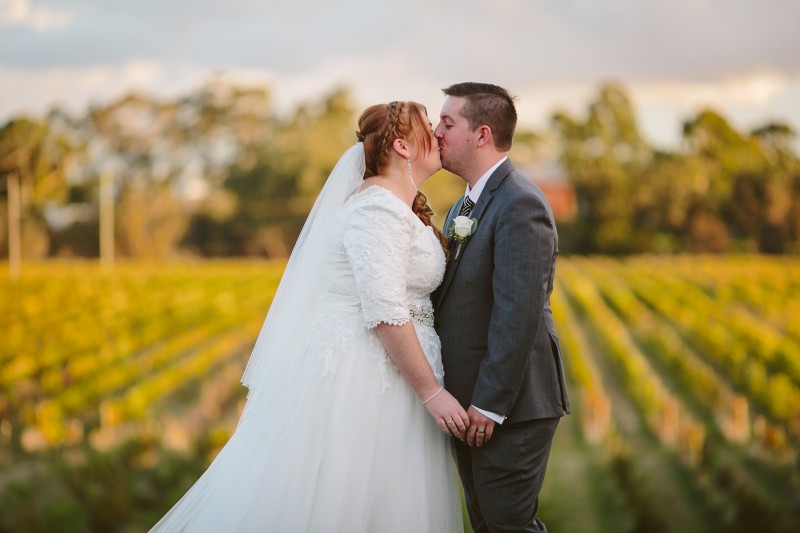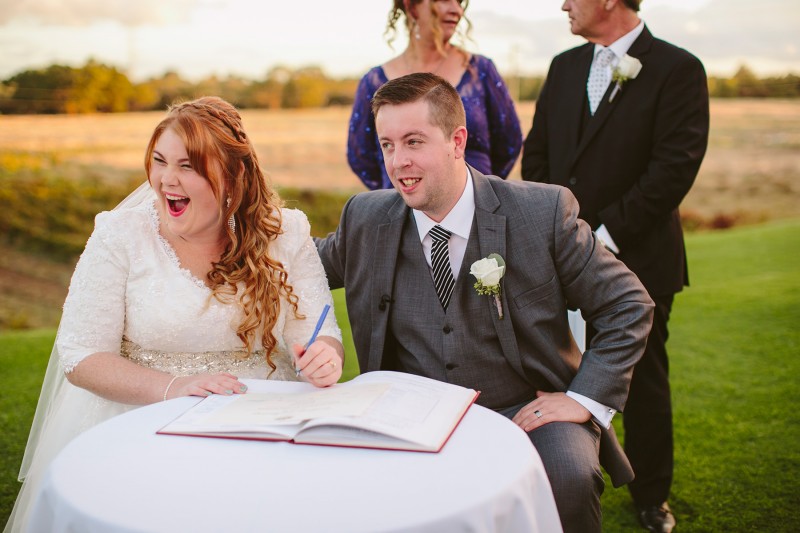 Amy recommends having your wedding filmed. "We ended up getting our wedding filmed [by Red Empire Media] and it wasn't originally in the budget – we are so glad we did its amazing to be able to relive the day."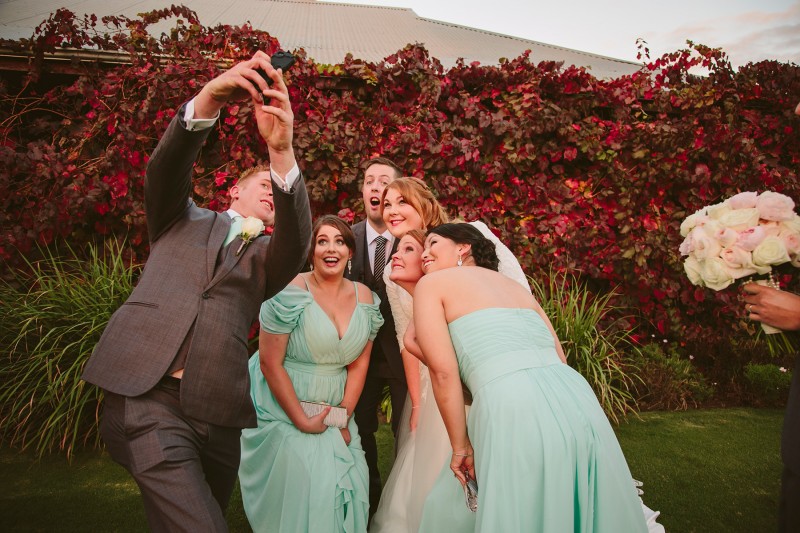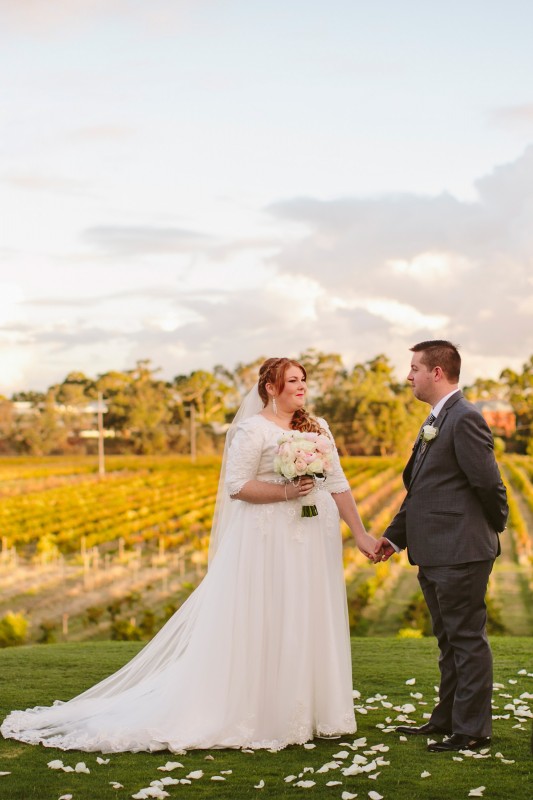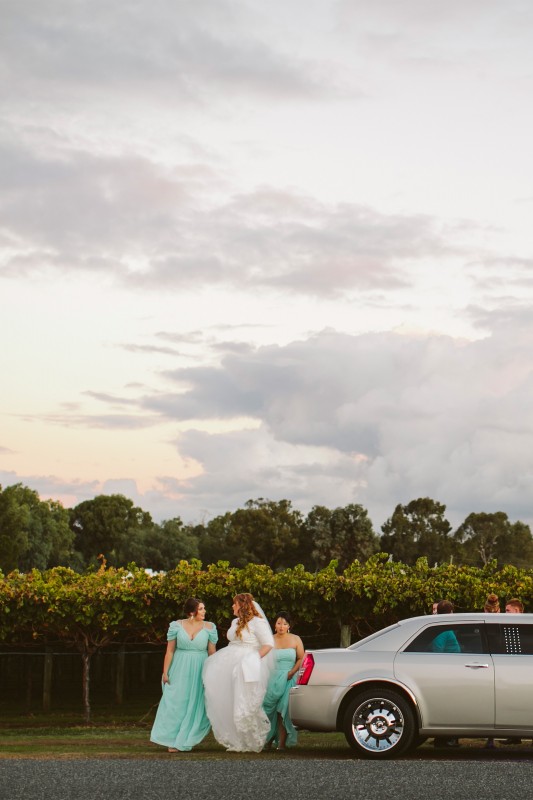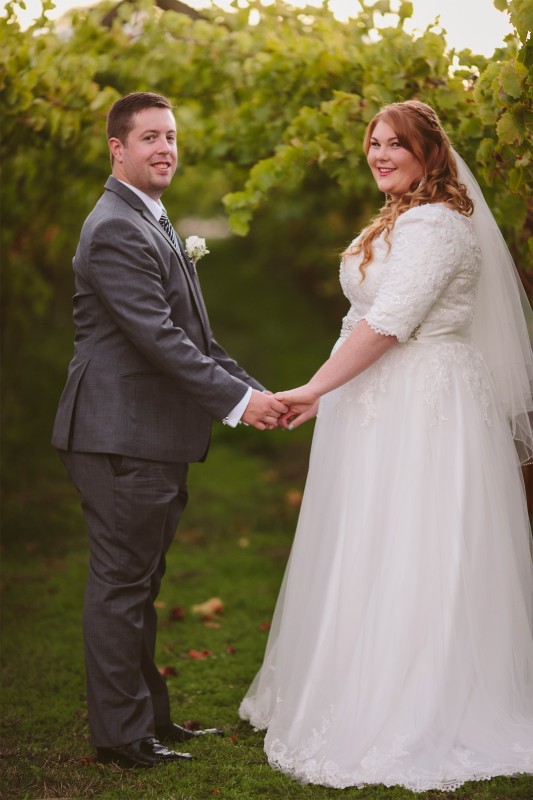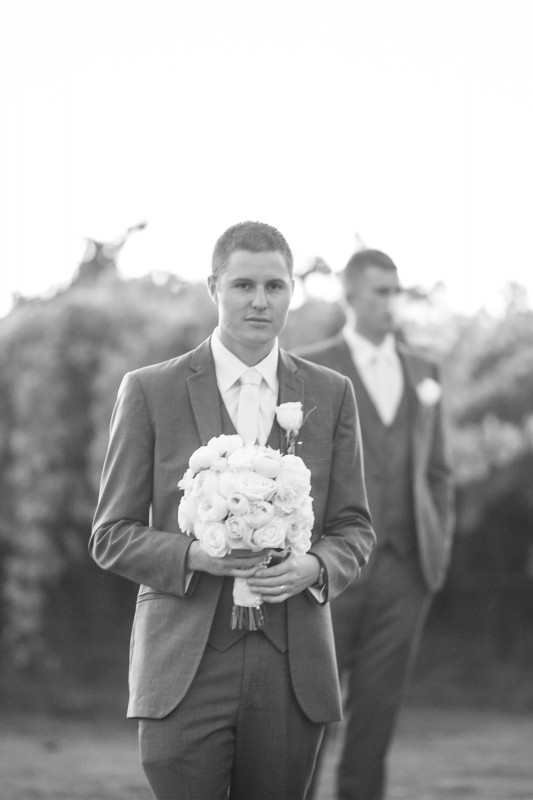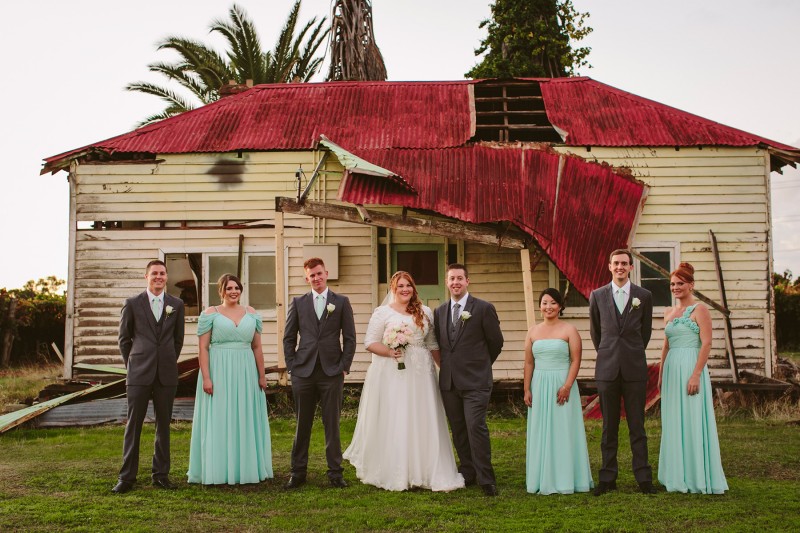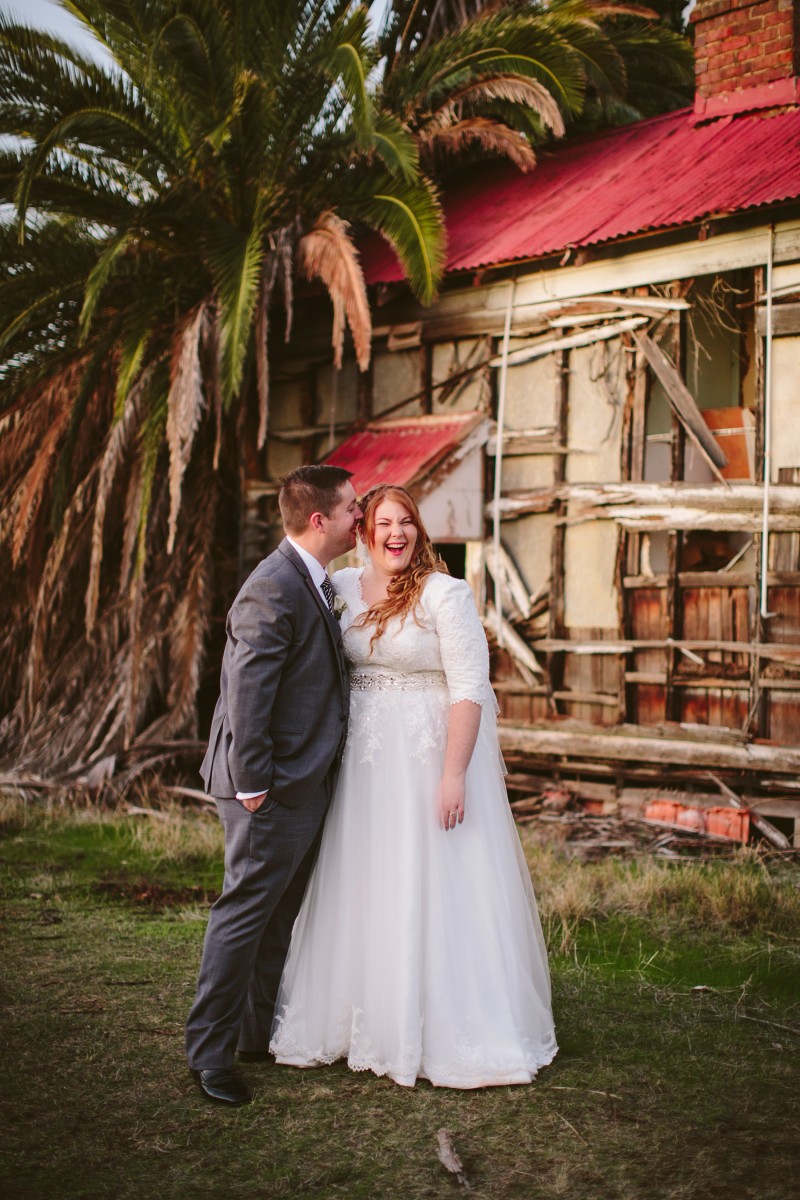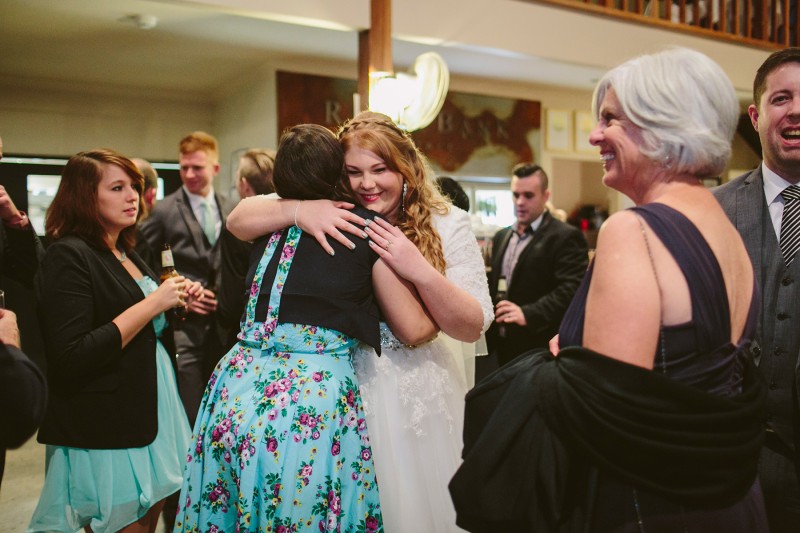 The décor at Amy and Dave's wedding was mainly DIY, "however I knew some things were best left to the pros," she says.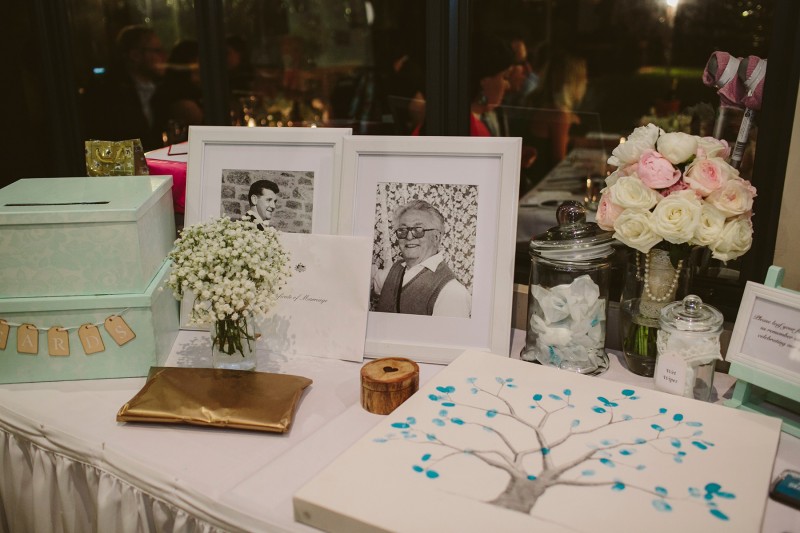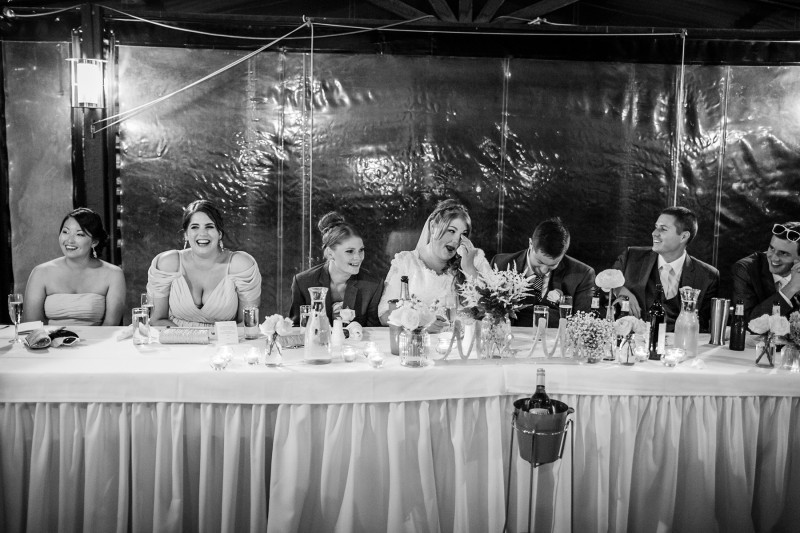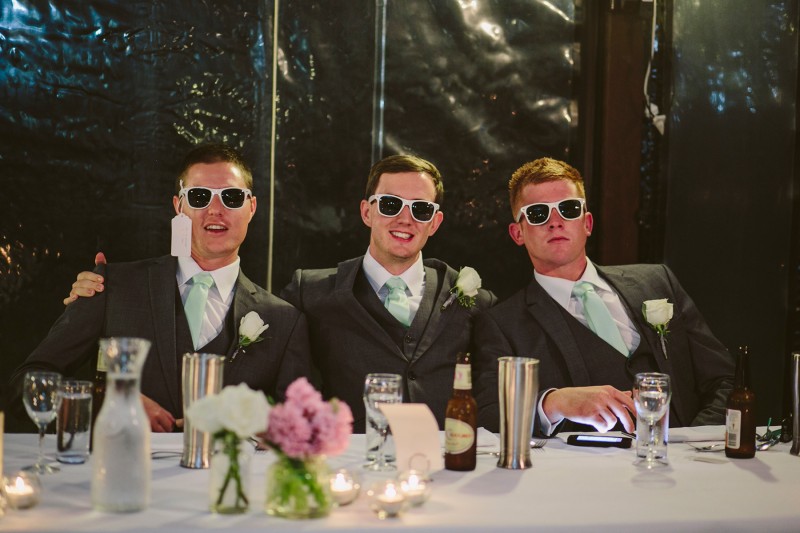 Guests each received sunglasses with a tag that read "For the morning after" on one side and on the other, "Don't be blinded by our love."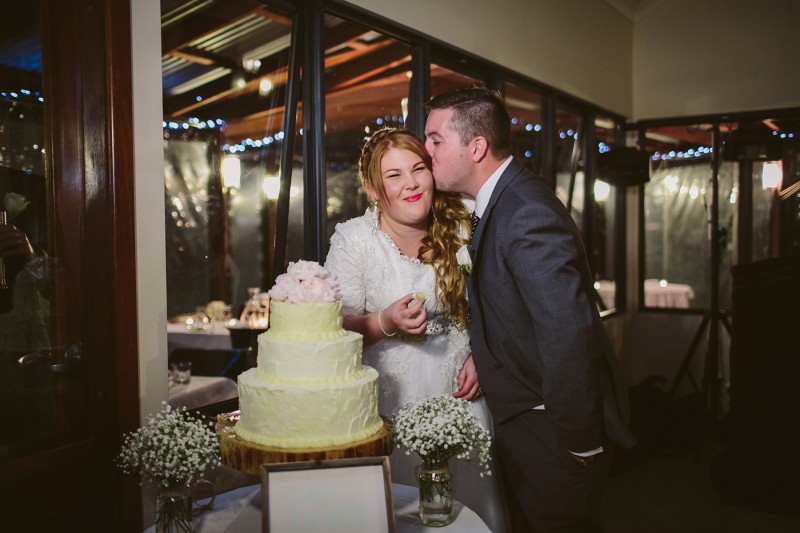 Photos courtesy of White Tulip Photography.
Video courtesy of Red Empire Media.
Featured Suppliers:
Bomboniere: eBay / Brides Accessories: Hobnob; Forever New; Lovisa / Brides Gown: Secrettopia / Brides Shoes: Benelli Shoes / Bridesmaids Dresses: For Him and For Her / Cake: Celebrate Cakes / Celebrant: Ingrid Reiger / Entertainment: Western Sounds (DJ) / Flowers: Ivy Flowers / Grooms Attire: Brittons Formalwear / Groomsmen Attire: Brittons Formalwear / Hair: Michelle Steward / Honeymoon: Escape Travel / Invitations: Wedding Paper Divas / Makeup: Milla Makeup / Photographer: White Tulip Photography / Rings: Micheal Hill / Venue: RiverBank Estate / Venue Decor: DIY / Videographer: Red Empire Media / Wedding Night Accommodation: The Vines