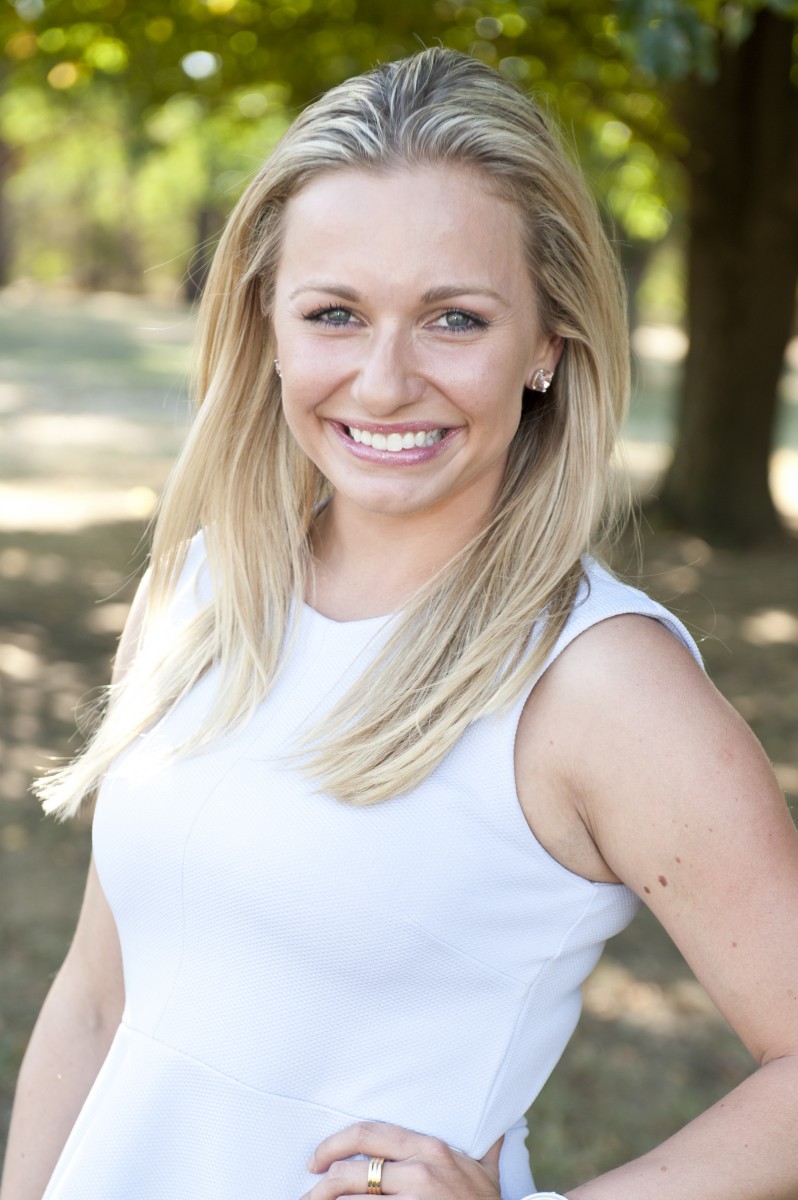 What do you do at Easy Weddings?
I work with clients and brides in the Easy Weddings Gift Registry and our online wedding shop.
I may be a little biased but, personally, I believe I have the best role at EW because I'm able to assist couples in choosing the perfect gifts to start their new lives together.
Who doesn't love presents – and I get to help pick oodles of them?
I also have the great pleasure of working some pretty amazing clients and it genuinely excites me to see the range of new retailers and suppliers partnering with Easy Weddings in both the registry and shop.
Oh, and I get a sneak peak at all the goodies on offer before everyone else.
What did you do before you joined Easy Weddings?
I worked as a visual merchandiser for a major fashion retailer. I thoroughly enjoyed the creativity of that role and my favourite part of the job was watching – and keeping up with – evolving fashion trends across the globe! But it was my life-long love of events and, in particular, weddings that led me to Easy Weddings and I couldn't be happier!
I get to use all the skills I've acquired in past roles in this job – but because we're always innovating and working on ways to help our suppliers and brides, I get to turn it up a notch!
What are the three most common questions you hear from EW brides?
If you do not have a product we are after on the registry, are you able to source it for us?
With more than 20,000 products in the Easy Weddings Gift Registry, there isn't a lot that isn't already there! Our range encompasses everything from kitchen appliances and outdoor furniture to travel vouchers and even pet accessories. That said, if there is something that a bride is after that isn't in our registry, I'll always endeavour to source it or, at the very least, find something that's as close to what they want as possible. So, the short answer is yes!
We already live together and have all the gifts we need. What can you offer?
Half of our couples already live together before they marry and. understandably, they already have most of the things they need to run a home! But need and want are very different things!
We all have things we want and also things we wouldn't necessarily buy for ourselves, so a wedding gives us the opportunity to indulge ourselves a little.
If you are in this boat, we have lots of option for guests to contribute towards one larger honeymoon fund via Escape Travel, Flight Centre and Cruise About and, we also have World Vision on board for those couples wishing their guests to donate to charities on their behalves.
Are overseas guests able to purchase from my registry?
Absolutely! We have had guests from the UK, USA and even the Caribbean order gifts for Australian weddings! We are delighted to contact your guest from overseas and can guide them through the process of purchasing gifts over the phone.
Some of us are even bilingual, which is lots of fun and, even if we aren't, we all have a few words of this language and that up our sleeves!
What do you like best about working at EW?
I love the fact that I have the pleasure of working with so many talented colleagues! Each member has a role that they are an expert in and when you put us all together, that's when the real magic happens.
What's something fun we don't know about you?
I love a personal challenge. I recently completed a month of Bikram yoga, which was new to me. I didn't realise how much our bodies are capable of stretching – and felt a bit like a pretzel at times! Oh, speaking of pretzels, that's my other challenge, I can't stop eating them!
Comments