What do you do at Easy Weddings?
I work in Customer Care, so my role is pretty varied but, at its core, it's all about helping our customers, be they brides or suppliers with whatever it is they need from Easy Weddings. It may be a bride who needs help using our Planning Tools or navigating the site, or it could be a wedding supplier wanting help updating their profiles or managing reviews. Every day is different. Actually, every hour is different! Oh, and if you call Easy Weddings, it will probably be me answering the phone!
What did you do before you joined Easy Weddings?
I worked in Administration for a commercial guard rail company, which installed safety rails on commercial business sites. You'd think that wouldn't translate to weddings, but when you're talking to big businesses, most of them multi-million dollar businesses, not only do you need a superior level of professionalism, you have to be able to balance that with a friendly manner, which can be applied to any industry, especially one like the wedding industry, which is heavily service-oriented. It certainly taught me about the importance of customer service.
What are the questions you're most commonly asked?
How do I update the images on my Easy Weddings profile?
It's really simple, actually. You simply go into your Advertisers' Admin section (which is located in the bottom right-hand corner of EasyWeddings.com.au's footer) and log in. Once you get there, you'll have access to your entire profile. If you click Edit Images (located under Advertisement), you'll be able to access your images, change them or delete them.
Just remember, you 'll need your pop-up blocker turned off before editing images.
Why hasn't a certain review appeared on my Easy Weddings profile?
Reviews don't appear automatically. We have a very stringent vetting process that ensures all reviews are genuine, however, it can take up to five days to verify reviews as it involves a number of checks, including confirmation from the bride leaving it.
How can I get more reviews on my profile?
Reviews are crucial in attracting potential customers, so we do everything we can to help you garner them. We can send any supplier a reviews template that they can then email to clients asking them for reviews. We can also send you physical brochures which you can hand to brides that will encourage them to leave reviews. It also walks them through how how to do it.
Also, don't forget, we give away an iPad mini, which is worth more than $360, to one bride who has left reviews every month. So, do let your customers know that by leaving reviews of their wedding suppliers, they automatically go into the draw to win one. That may provide further encouragement.
What do you like best about working at EW?
I genuinely love my job. Not everyone gets up in the morning and looks forward to going to work, but I do and I feel really lucky to be able to say that! I get to work with an awesome and friendly team and can honestly say that I learn something new every single day!
We work really hard, but it's a really fun and social atmosphere, too. It offers the best of both worlds.
What's something fun we don't know about you?
Unlike most people, I actually love going to the gym. I look forward to it and I enjoy pushing myself. Every session motivates me to do better next time. I also adore clothes (and shoes and accessories) and currently have three wardrobes. And, erm, I may be about to move on to my fourth…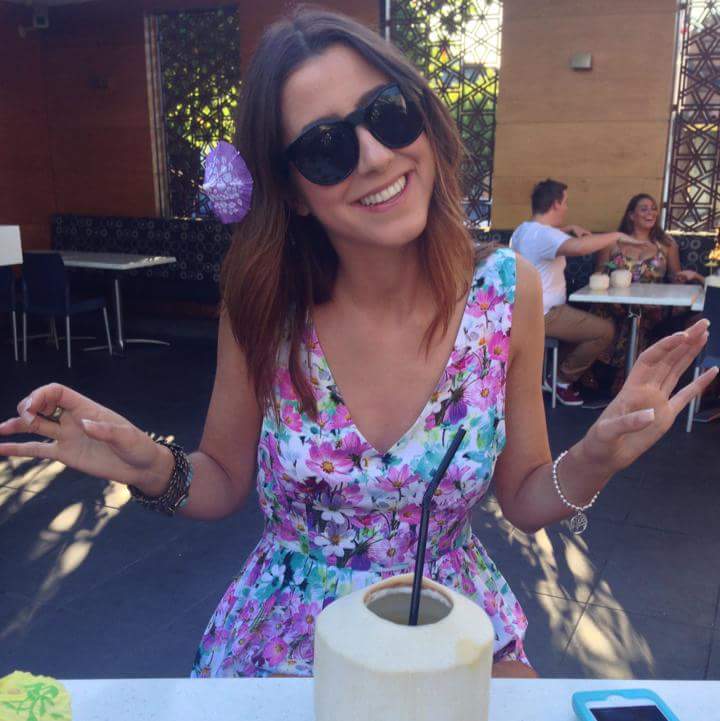 Comments