A big thank you to all of the suppliers who participated in our frame competition this year! There were more than 150 posts about your Easy Weddings frames across various social media channels and we loved being able to see how creative you all got.
However, there can only be one winner of our grand prize, which is $2000 worth of Easy Weddings advertising.
So without further ado a massive congratulations goes to…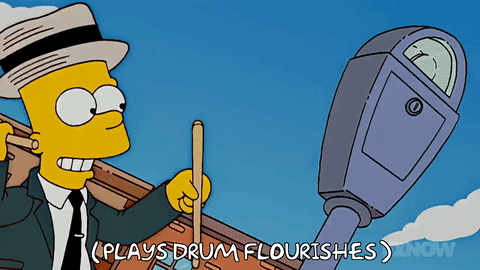 Black Avenue Productions!
Victorian photographers Black Avenue Productions had us giggling along with their cheeky Jawa as she stole their 5 star awards frame from right under the nose of a couple of stormtroopers.
https://www.instagram.com/p/BoBE18jghK-/
They also added a few images to their story featuring more Jawas, stormtroopers, and several members of the First Order. Plus there was an appearance from Deadpool as well!
https://www.instagram.com/p/BoDGBFTgrJW/
https://www.instagram.com/p/BoDG4yRAxf0/
https://www.instagram.com/p/BoGGTdLA_yW/
https://www.instagram.com/p/BoGGxcfAp6p/
Congratulations again to Lowina and the team at Black Avenue Productions! And thank you again to everyone who participated in the competition!
We do want to give out a few special mentions, particularly to our second place winner.
Just Fake It Bouquets
Another series of fun and creative posts from Lee. Plus she made the effort of taking her frame to the beach!
https://www.facebook.com/justfakeitbouquets/videos/2102026820035351/
https://www.facebook.com/justfakeitbouquets/videos/242102229828088/
https://www.facebook.com/justfakeitbouquets/photos/a.736239336432242/1979290215460475/?type=1&theater
We really love being able to send these frames out to you every year and taking the time out to appreciate everything our suppliers do for their customers. You've all done a fabulous job this year and should be proud of yourselves for being 5-star suppliers. Special congratulations also go out to those who have received a frame for two or more years in a row and keeping their service and standards high.
A few more honourable mentions go out to the following.
Julia's Celebrant Agency
We can't go past the kudos Julia deserves for giving her thank you in Auslan. Julia, you are so welcome!
https://www.instagram.com/p/BmwxVQegU_w/?tagged=easyweddings
Klara McMurray – Funky Celebrant
Klara, we don't know how your fella can do this or how he got down afterwards but we are impressed!
https://www.instagram.com/p/Bn0QlJmAw2T/?utm_source=ig_embed
Rebecca Mayo – Marriage Celebrant
This one is too cute for words!
https://www.facebook.com/rebeccamayocelebrant/videos/1924317327872223/?__xts__[0]=68.ARCOVN9BghAQLoWnS426k1kxQePlZNZozm_pF7hnM_zAfLL9VTxL729u3bk-js_bDVsimxuPYlvruPBdZaWtC3xZBZRBPzG154pfsF5BQnyVV6vDqjADt-twBw4D-q9nixNqv7hCBSRZkIdujbBt_E-Lz9SGsRjvReFGAXz1Qp6QyskXejrAlA&__tn__=-R
Thank you all!
We sent 1631 frames out this year and have had a great response from all of our suppliers. So thanks again for being a pleasure to work with!
Here's to a creative group of talented people in the wedding industry. Check out a few more of our 5-star comp entries below!
https://www.instagram.com/p/BmhGZp2g-KP/
https://www.instagram.com/p/BnXbi74A3si/?tagged=easyweddings
https://www.instagram.com/p/Bm2z4kADYS8/?tagged=easyweddings
https://www.instagram.com/p/BmfXtfTBSQr
https://www.instagram.com/p/BmhV17TA_fs/?tagged=easyweddings
https://www.instagram.com/p/BnPxY0PALUP/?tagged=easyweddings
https://www.instagram.com/p/Bmx-xg4g7EV/?tagged=easyweddings
https://www.instagram.com/p/BmxdcLmgSff/?tagged=easyweddings
https://www.instagram.com/p/BmufmmyBfns/?tagged=easyweddings
https://www.instagram.com/p/BmsjJiDhKn4/?tagged=easyweddings
https://www.instagram.com/p/BmpBgzgAHZ7/?tagged=easyweddings
https://www.instagram.com/p/BnQTHCfj96I/?tagged=easyweddings
https://www.instagram.com/p/BoDPPiDFEh7/?tagged=easyweddings
https://www.facebook.com/LicensedToWedGinaCallan/photos/a.1398798940337338/2091765701040655/?type=3&theater
https://www.facebook.com/FraserSuitesPerth/videos/vb.1426078124316970/1997290853627713/?type=2&theater