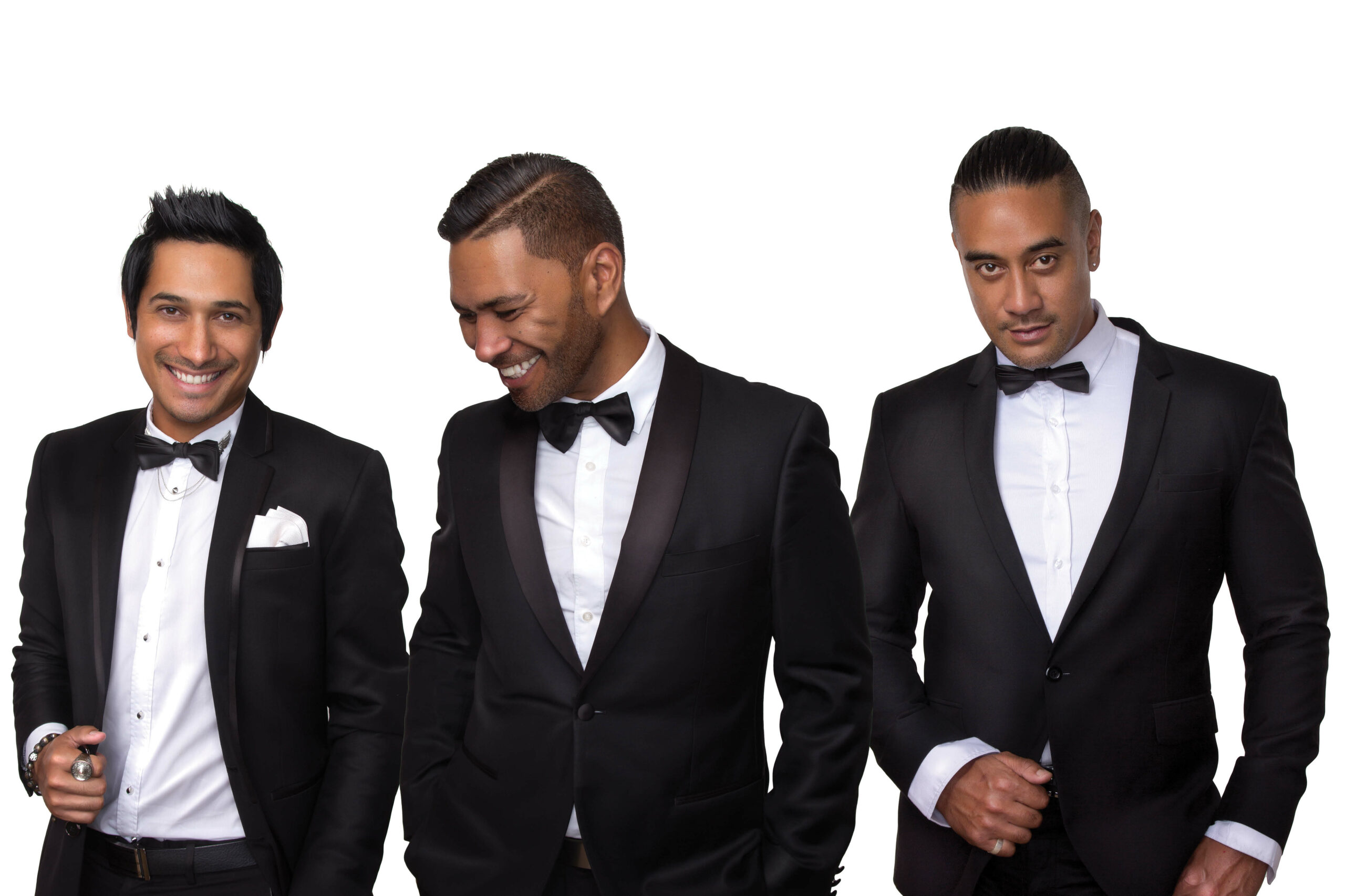 Great music is an essential element for any upbeat wedding, but live bands must do much more than getting the guests to hit the dance floor.
Being well organised, punctual and easy to work with is also fundamental, according to Ani Thompson who manages Award-winning Brisbane band Sex and Chocolate. "As well as being organised, our band members are also fun, witty, spontaneous and charismatic. As entertainers we are able to unite everyone through music and dance," Ani says. 
Inspired by the desire to emulate The Temptations, smooth harmonies and sharp dance moves became Sex and Chocolate's stock-in-trade, with musical inspiration drawn from Motown classics, contemporary RnB and timeless soul.
Paul (The Wolfman) Thompson is founder and lead singer of the band, which he formed in 1998. Paul, who is originally from New Zealand, has sung the national anthem for the All Blacks twice and has performed for HRH Princess Anne at the New Zealand Royal Gala, as well as other high-profile televised events.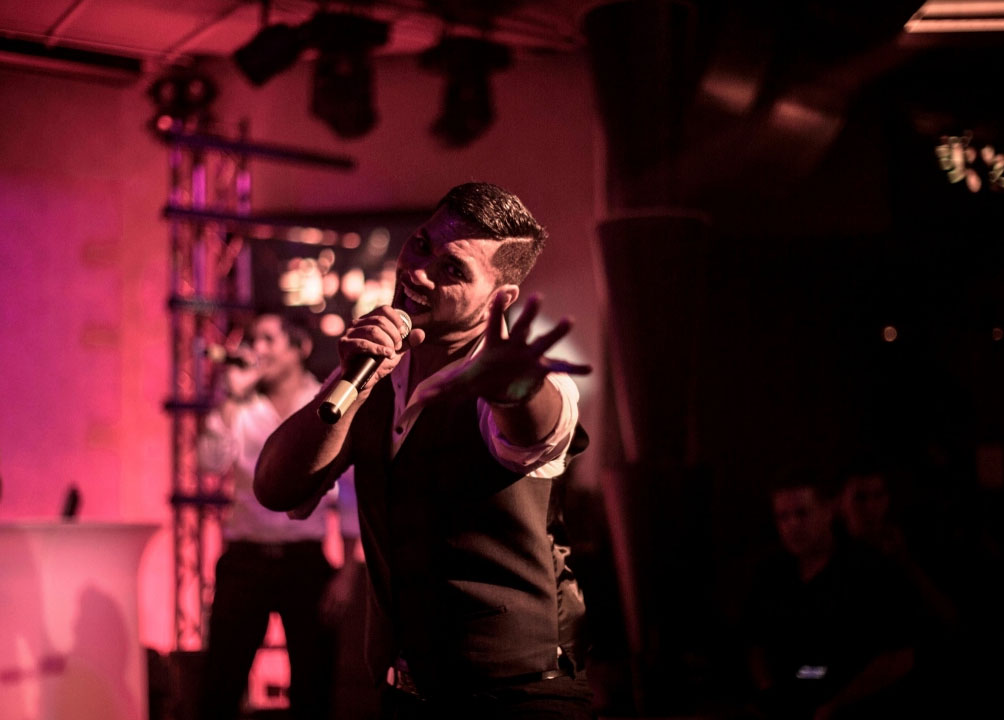 "When I watch The Wolfman perform I'm captivated," Ani says. "Somehow he seems to capture the essence of super cool, sexy, hilarious and unpredictable all in one. He is fearless high energy entertainment! He is the real deal. Entertaining is what he was born to do."
When asked how Sex and Chocolate got their cheeky moniker, Paul explains; "We wanted an image that would portray a sexy, fresh sound," he says. "Our original name was TRU, which stood for`The Rest of Us'. 
"Then one day we were approached by the manager of the Watermark Hotel who loved our show but thought the group's name wasn't marketable, and, he was right. He asked his female employees for band name suggestions for a group of three sexy young Polynesian boys and they came up with 'Sex and Chocolate'… and the rest is history."
All of the band members have been involved in music for decades, some of them honing their voices in church choirs and winning awards both nationally and internationally. They now approach each wedding with a structure honed through years of performing at hundreds of events. "For me I believe preparation is one of our keys to success," Ani says.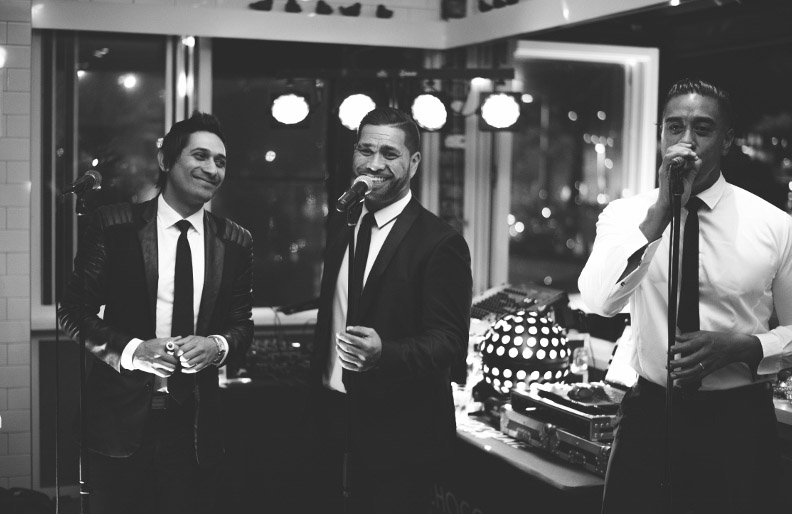 Although that structure can be flexible, it usually begins with a quiet "dinner set" of songs while the guests mingle or sit down to eat. "This is our first introduction to the wedding guests and our time to connect with them," says Ani. The dinner set, which is a partly choreographed show, can include soft classic pop tunes and well-known standards from crooners such as Dean Martin.
Later they move into the more upbeat sets of songs to get the guests dancing as they work towards the climax of the event with the aim of sending everyone home happy. "It has to crescendo."
Ani maintains music can be the single most important element at a wedding. That is particularly true, she says, when families of the bride and groom have had little to do with each other before the big day.
"Sometimes, at the beginning of the night, we enter a reception where families don't know each other. It can feel rigid at first. Our job is to make sure the wedding couple and their guests have fun and are connected. We unite people through music," she says. "You're breaking the ice. Music is a massive part of creating that lifelong memory."
Sex and Chocolate can perform with a broad range of line-ups for both wedding ceremonies and receptions, including 2-5 singers, instruments, DJs and MCs. They also tailor-make packages to suit any budget and venue size, as well as offering an extensive song list.
It spans several decades and ventures through many musical styles to give clients a wide catalogue to choose from. "Everyone is unique so we have to fit in with whatever vibe the couple want to create." says Ani. She insists a good wedding band will always cater to couples' diverse tastes and traditions.
"Our repertoire covers RnB, Motown, Ratpack, Rock, Disco, Reggae and Top 40, and together we know hundreds of songs. Unless requested otherwise, we play songs to cover all generations, focusing on songs that keep feet tapping and people on the dance floor."
For those who desire a seamless and stress-free wedding reception, Samoan Idol-winner Kalvin (Vegas) Vaega is an integral and much loved member of Sex and Chocolate as both a singer and Master of Ceremonies. Kalvin meets with couples prior to their wedding to assist them with putting together their wedding schedule, including interactive games that encourage crowd participation and guest bonding to ensure everyone has a wonderful time.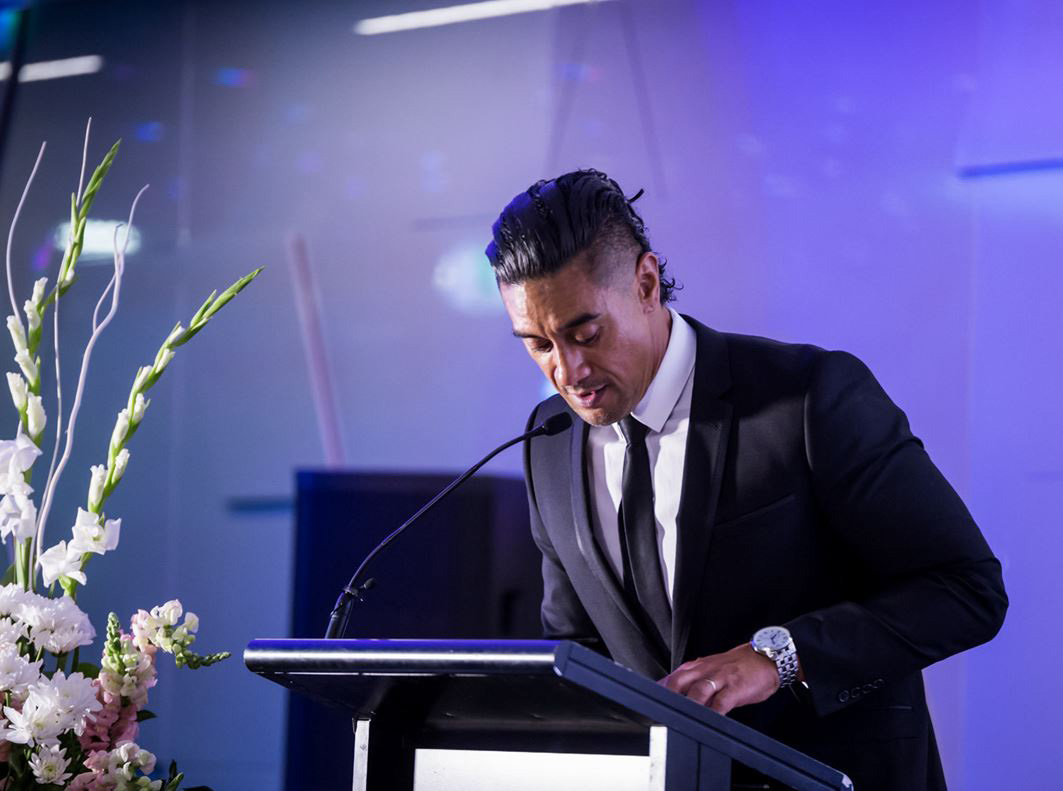 Ani says clients often ask for assistance in hitting the right note with the song selection at their wedding and she is happy to guide them. "It's their night. There is no right or wrong when it comes to choosing your wedding songs. Some couples will choose nearly every song to be played on the night, while some couples choose their First Dance song and leave the rest up to us."
Prior to a couple's wedding day, Ani requests a copy of their wedding schedule which includes the timing and order of how the formalities will unfold. "We provide information sheets for our couples to fill out that assists both the couple and the band as they prepare the music for their special day. This ensures a seamless performance from start to finish," she says.
After years of experience, Paul says the band still feels privileged to play such a crucial part in so many weddings. "We often embrace the bride and groom at the end of the evening. It's really special. We feel like we are sending them off on their life journey together."