After so much last minute mayhem we finally got married and on the day everything went perfect, despite being an hour late!!!
We had to change ceremony venues the day before due to a funeral for an aboriginal elder which was expected to attract over 1000 people being held at the same place as my wedding! Apparently, because the church they were using wasnt actually classed as part of the park we booked (its smack bang in the middle of the park) no one had to let us know, luckily word of mouth and some well placed friends I got the news in time to change, and good thing we did as our limo drove past on the way to our ceremony at the new venue, and there was probably 50 cops and huge crowds out of control right where we were supposed to be married!
My dress was perfect, I was completely happy with how our hair & makeup turned out, my bridesmaids were gorgeous.
The weather was perfect and once we got to the ceremony everything went off without a hitch. My bridesmaids and flowergirls went down the aisle first to the November Rain instrumental. Then my dad & I went down to Nothing Else Matters. Once I took my place next Lee the first three verses of Nothing ELse Matters played, and then the celebrant explained that they were our vows to each other.
We had Johnny Cash's Rose of My Heart for Signing. It was all Perfect.
Then the reception!! True to our style it was a massive party, the band was awesome and everyone had a great time.
I couldnt be happier with how it went, I only wish I could do it again, it went so fast!!!
Now for pictures!!! These are just a couple that friends took, will post more as they come through...
inside our marquee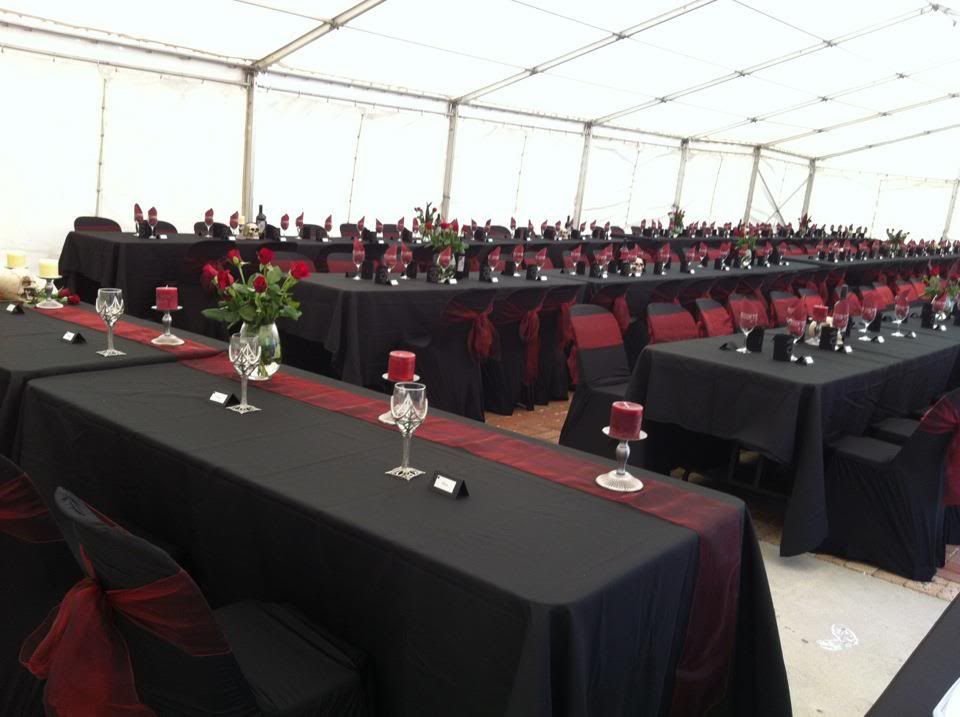 me and dad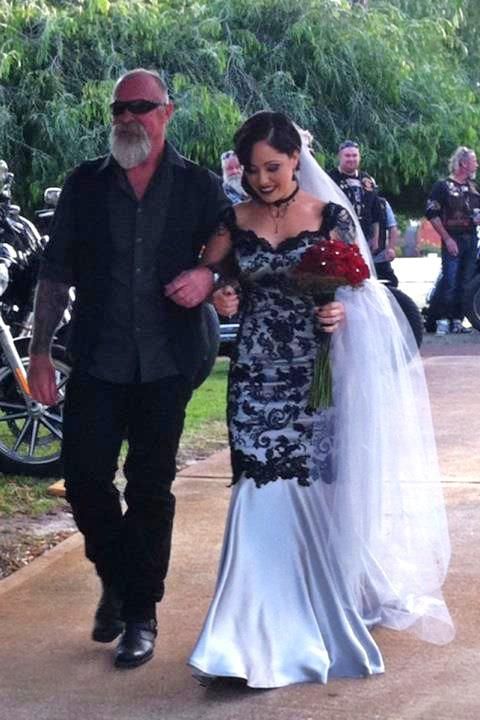 MOH, Me, & 2 Gf's.