Hi everyone, as some of you know, I have changed my mind on a lot of things since we first starting our plans about 6 months ago, and when my old S&T hit 20 pages, I thought it might be a good idea to start fresh from where we are now! So here goes...
FH & I are getting married on 21st July 2012. Here are our plans:
Ceremony
We are getting married at this beautiful heritage church (built in 1867).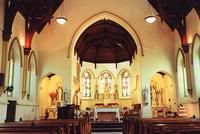 Reception
We have just changed our reception venue, as we weren't happy with our original choice. So we are now booked to have our reception at a winery in the foothills, which has a beautiful vintage hall built in the 1920's with a large open fireplace, and fairylights draped around the ceiling beams and pillars. It suits our winter wedding very nicely.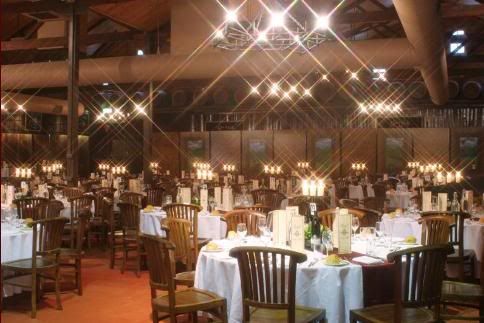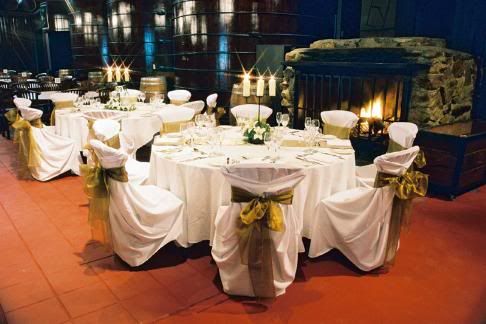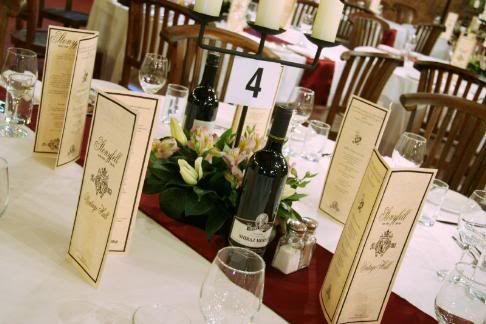 Dress
I am having my dress made at a local bridal house. They are combining elements from a dress I found in a UK wedding magazine that I adore, and one of their original designs that I tried on instore. It will be similar to the bodice of the first dress, and the skirt of the second dress, and it will have satin and lace covered buttons at the back from the neck to the waist.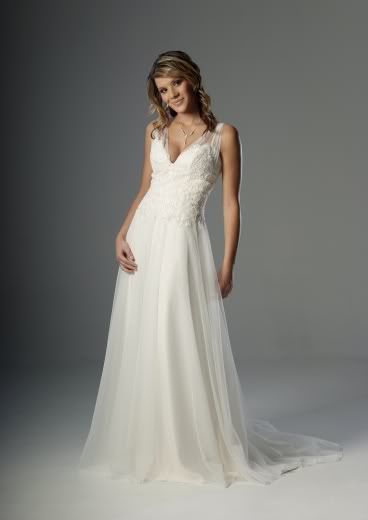 MOH Dress
My MOH will also have a dress made at the same place. Hers will be a beautiful deep red chiffon gown, a simple sweetheart neckline, flowing skirt, with a bolero in the same fabric that will match my dress (same length and shape sleeves) and will cross over the bust and tie up in a bow at the back. Here is a picture of basically the same basic dress design (different material and obviously this one has cap sleeves whereas MOH's will be strapless with a separate bolero).
Band
At our reception, we are having a local wedding/function band. They are really lovely guys and they used to be Elvis impersonators, which works well for FH & I, because we love that genre and era of music, and we are *currently* planning to have 'Love Me Tender' as our first dance song- sung as a female & male duet.
Flowers
We want roses. They will be ivory, champagne and red. Here's some inspiration: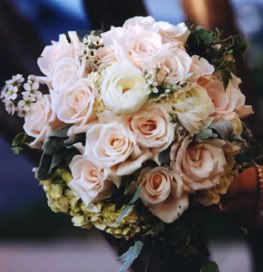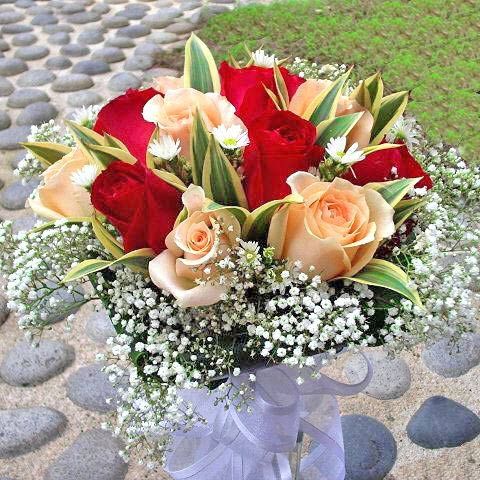 Photography
We booked our wonderful photographer a few months ago because his photos are amazing and most of all, we loved his laidback, down to earth, fun personality. We knew he would keep us relaxed and happy on the day. We recently had our engagement session with him and we were really happy with the results. Here are a few of our favourites from the shoot.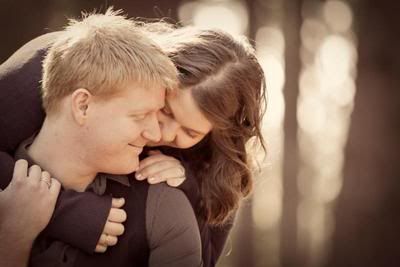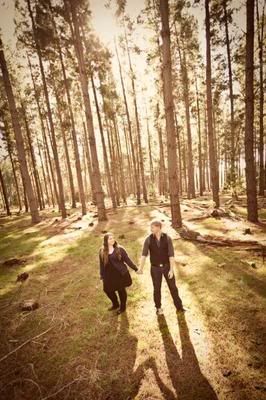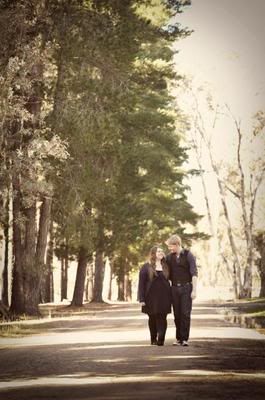 We've got a few other things sorted, which I'll update soon, but I think that's enough for now!
Hope you enjoy seeing our plans progress, thanks for having a look